There is something magical about tropical weddings captured through film photography. Today, we are thrilled to share one of our favorite weddings at the Olowalu Plantation House on Maui's western shoreline.
For as long as they have been dating, Becca and John have been vacationing in Hawaii. So it was only natural that Maui's balmy paradise would be the perfect location to host their friends and family for a week filled with love, laughter, and unforgettable memories.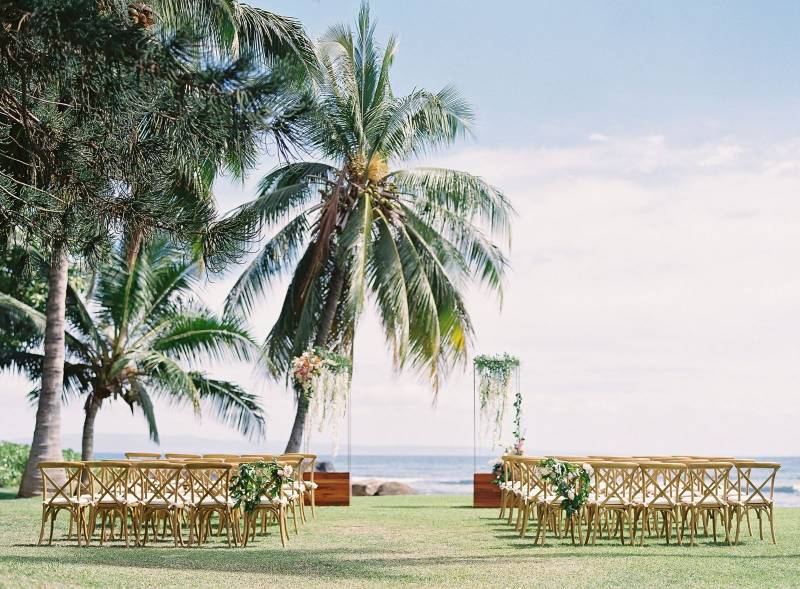 The handsome couple envisioned their wedding day as a celebration of their growing family and dearest loved ones. With the aim of spending as much quality time together as possible, a fun and welcoming atmosphere set the tone for the entire wedding week.
On their actual wedding day, the couple incorporated thoughtful decor pieces, including photos of their parents and grandparents prominently on display. They even added sweet photos of family and friends to be placed at every table. Becca even wrapped a piece of her mother's wedding dress around her bouquet.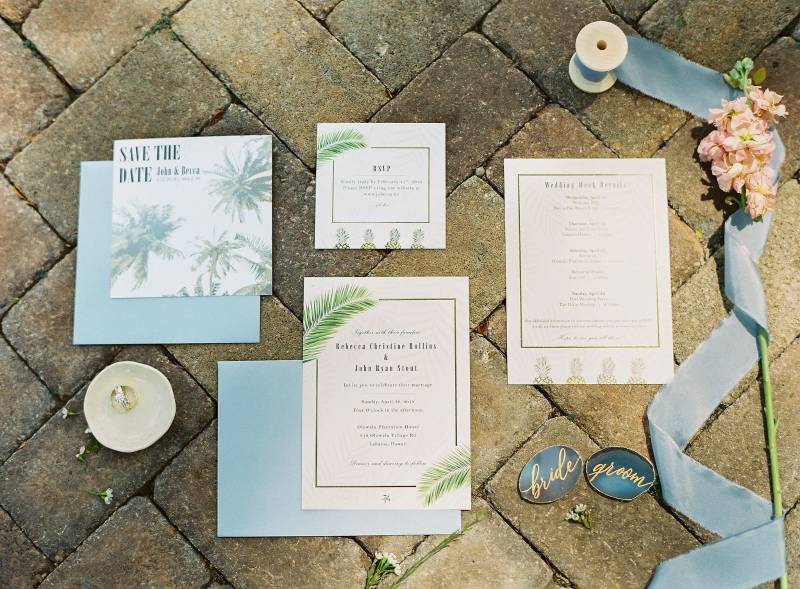 The couple choose a color palette of light blues and greens to reflect the natural elements of their surroundings. And with the assistance of Dellables Flowers, a lovely mix of florals and greenery added a lot of beautiful texture to pair with the lovely event design by Platinum Weddings.
Sandra of Dmitri & Sandra Photography noted, "As Becca and John hair from the Seattle area, elements of earth and water are synonymous with their love story." The fine art photography duo merged the colors from the couple's wedding seamlessly with the open air backdrop of the Olowalu Plantation House.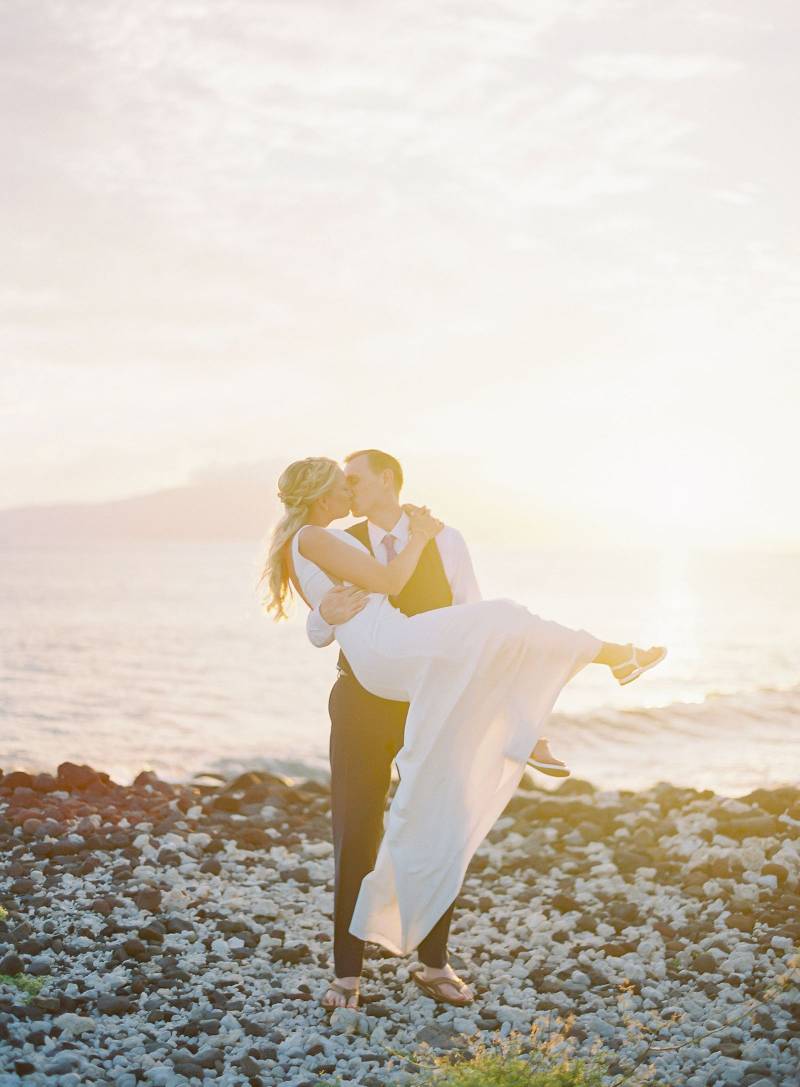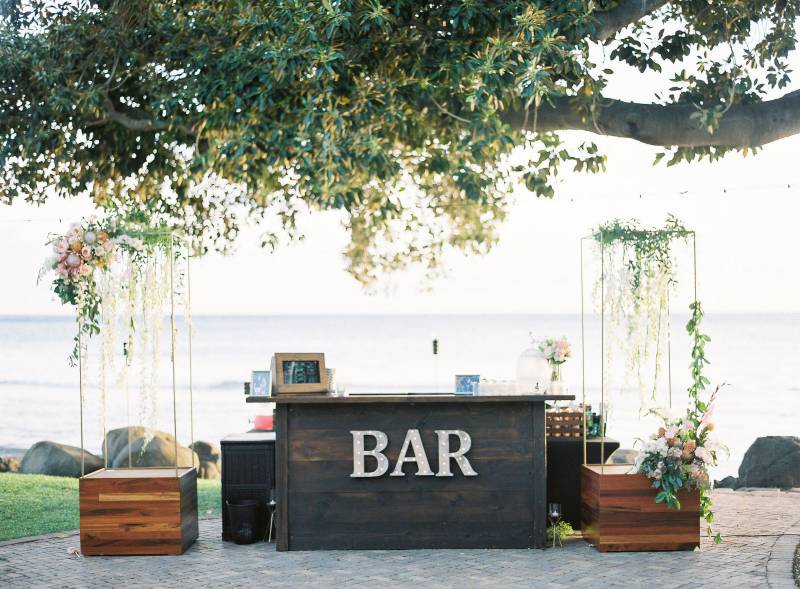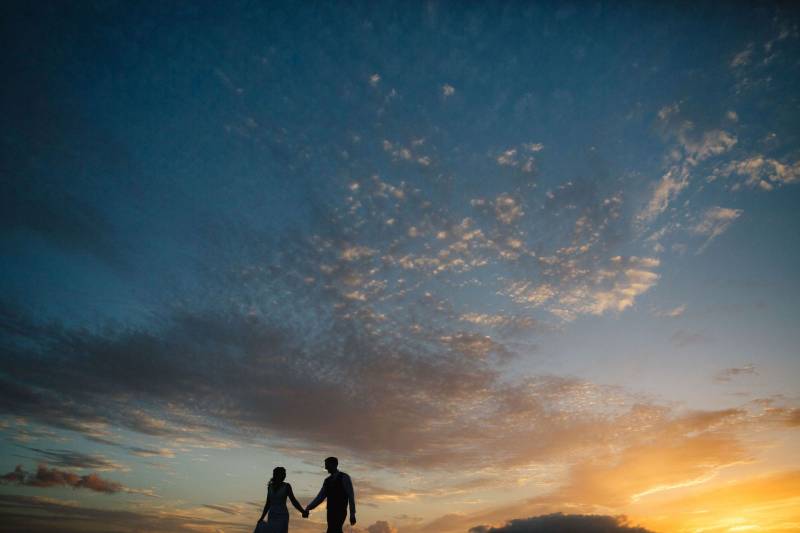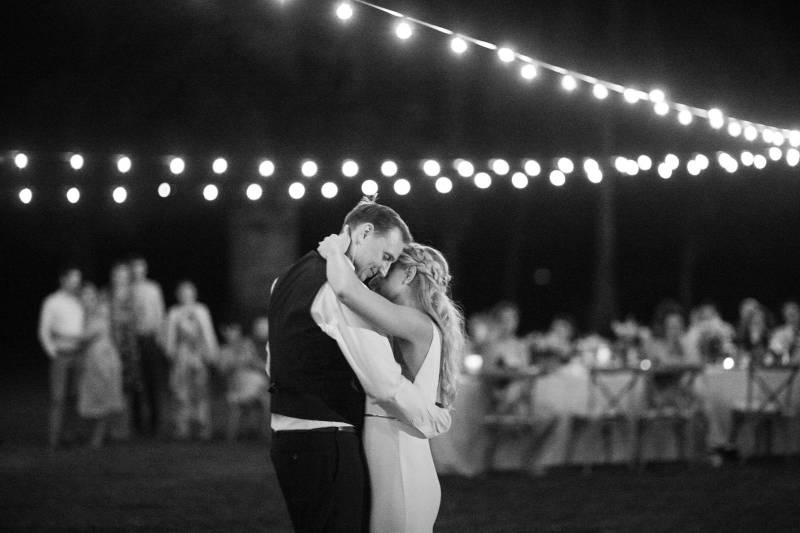 Click here to see more real weddings with a blue color pattern.