Nayelli and Evan's Hawaii destination wedding had every component needed for an ultimate tropical getaway design. Vibrant monstera and ti leaves graced bouquets, reception tables, and even hung from a gorgeous organic chandelier installation by Dellables Florals. Styled calligraphy was painted on clear acrylic signs for a lively modern touch. The entire wedding party was dressed in clean white, and the bride held a bouquet of crisp white orchids enveloped in fresh greens.
Guests enjoyed cocktail hour among a clean, modern lounge furniture display. And when it was time for the reception, everyone headed into the indoor venue at Sugar Beach Events to enjoy a beautiful layout that included a neon light sign with the bride and groom's last name!
And, of course, the evening would not be complete without a few romantic photos of the beautiful Maui sunset by destination wedding photographer Chris J. Evans.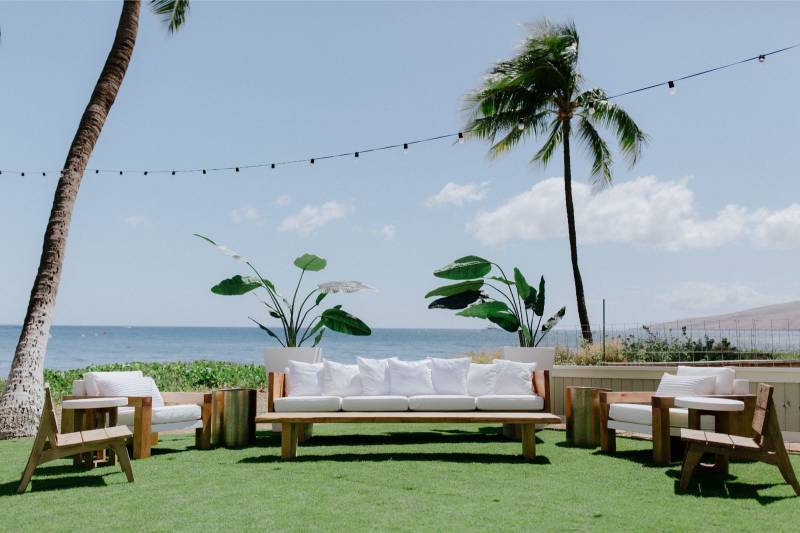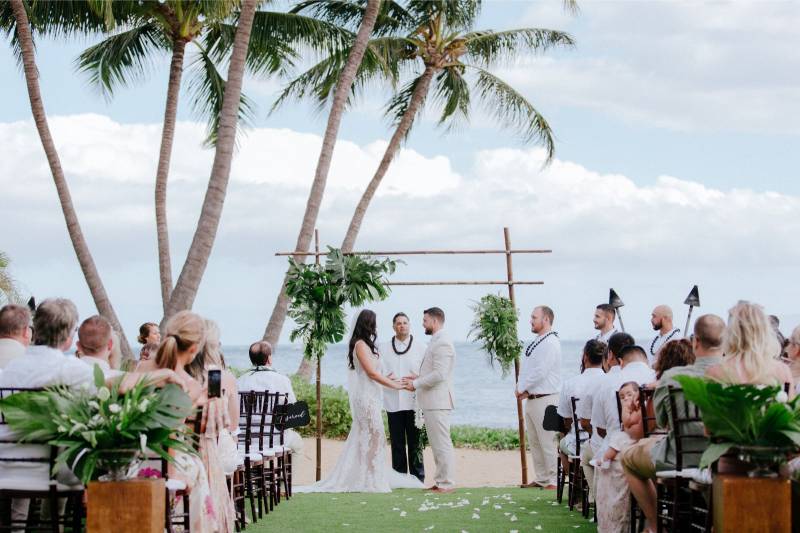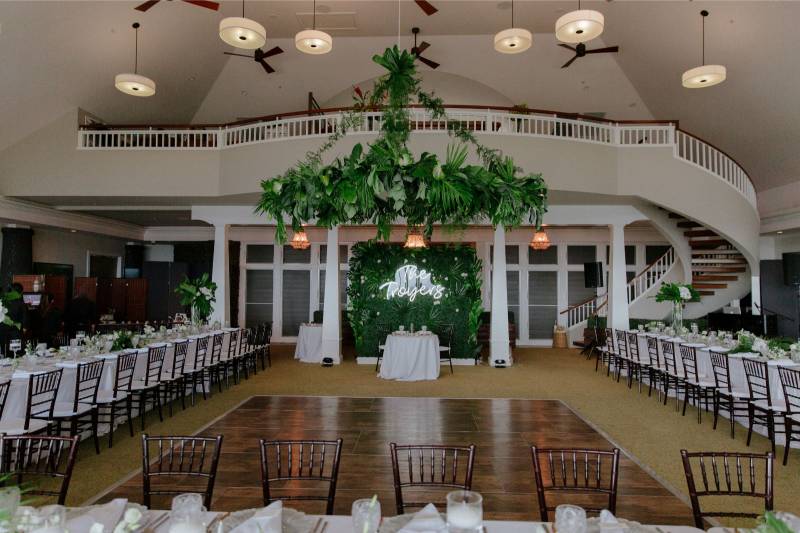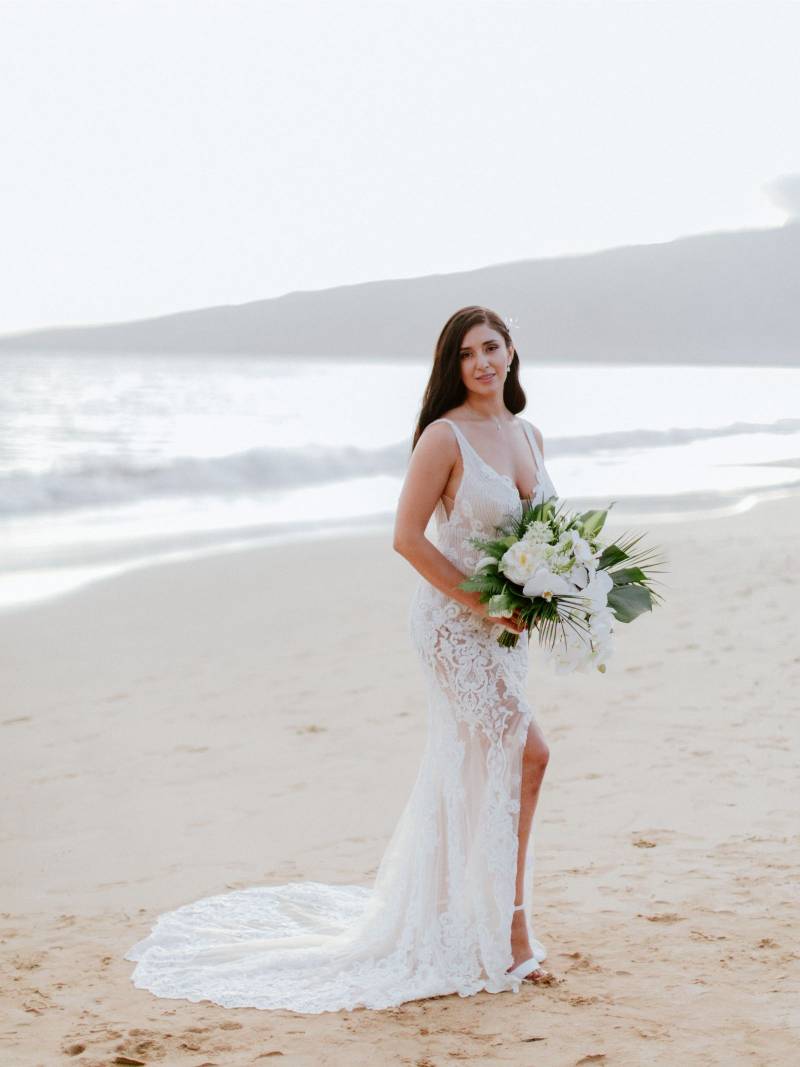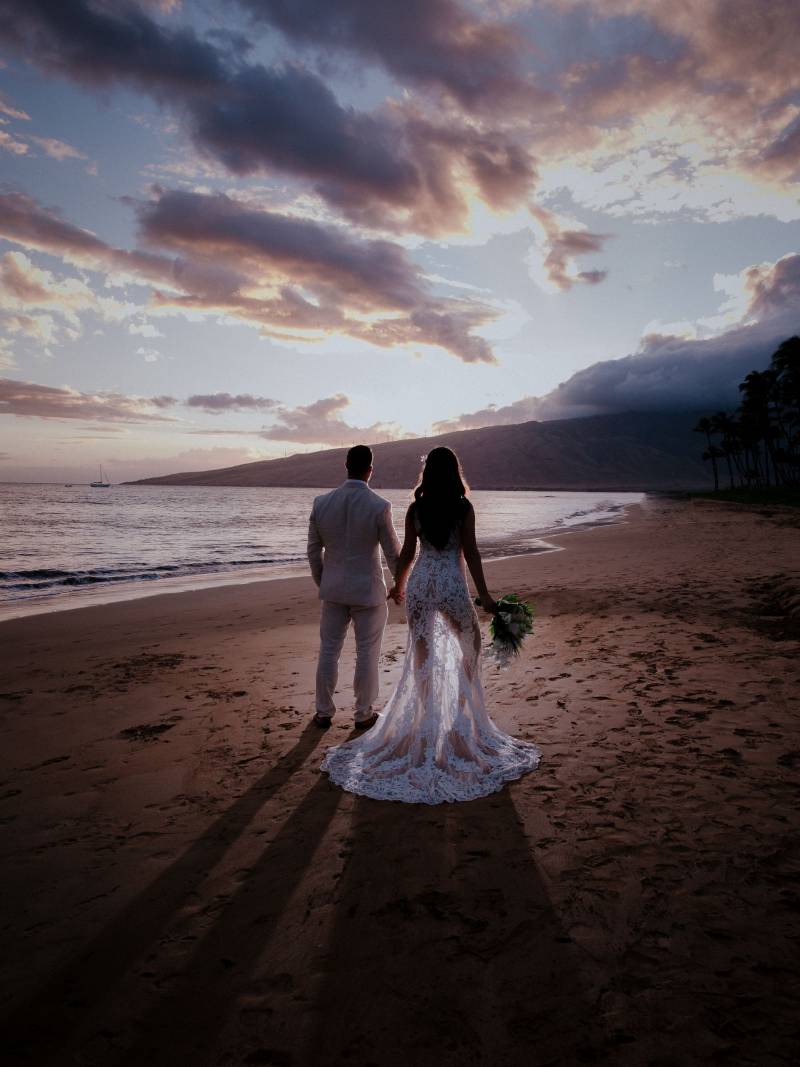 To see more real destination weddings photographed by Chris J. Evans, click here.