Michelle and Sherwin wanted a unique way to celebrate their marriage and welcome their out-of-town guests to beautiful Vancouver. They opted for a spring wedding right on the water- literally. With the help of ROA Floral and Event Design, their dream of a floral wonderland within a private chartered yacht came to life.
The bride shared her favorite memories of her big day with us:
"We both knew that we wanted to have a celebration that was different, something that was truly unique. Especially with most of our guests arriving from Asia, we wanted to wow them and show them all that Vancouver has to offer. We also wanted it to be a more intimate celebration, with our closest family and friends to witness and share our special day with us.
We shared our vision with CC Roa, our Planner. She then came back with different options for us to check out-from a hotel, to a golf club, to a private yacht. The yacht option stood out to us as perfect the venue. We thought it would be such a great opportunity to showcase Vancouver's beautiful sceneries, by the waters."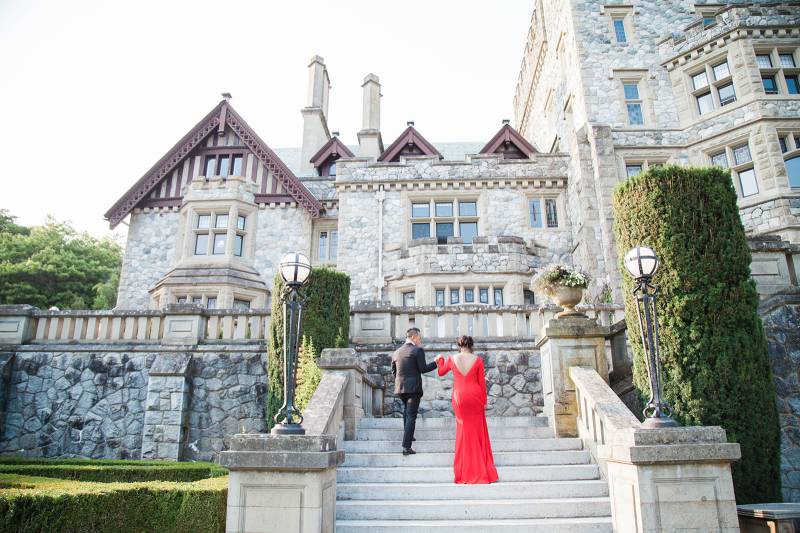 "We celebrated our special milestone on a warm spring day. Our day-of preparation on the took place in the prestigious Fairmont Pacific Rim located in the heart of Downtown Vancouver. A pre-ceremony shoot with Denise Lin Photography was held along Coal Harbour. We were whisked away riding on a vintage Bentley car. Suffice to say, we felt like royalty."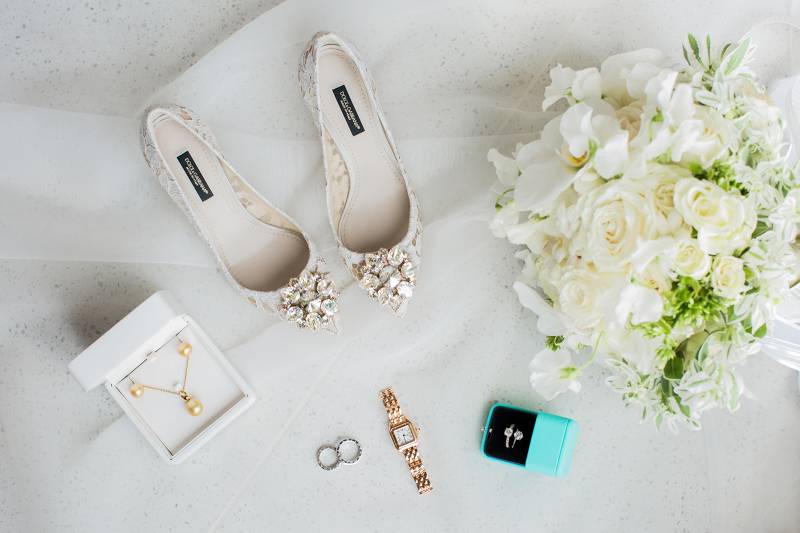 "Then we arrived at our private Pacific Yacht. Upon embarking, I started to cry tears of sheer joy. We had a hunch that it would be beautiful, but never quite like how we imagined. It was all that, and more. It's as if we were transported into our own secret garden floating on the sea. The yacht was flowered like a garden and had a heavenly scent to it. The attention to detail was so intricate. Every design decision spotted in every corner was well thought-out and executed by the ROA Floral and Event Designs Team."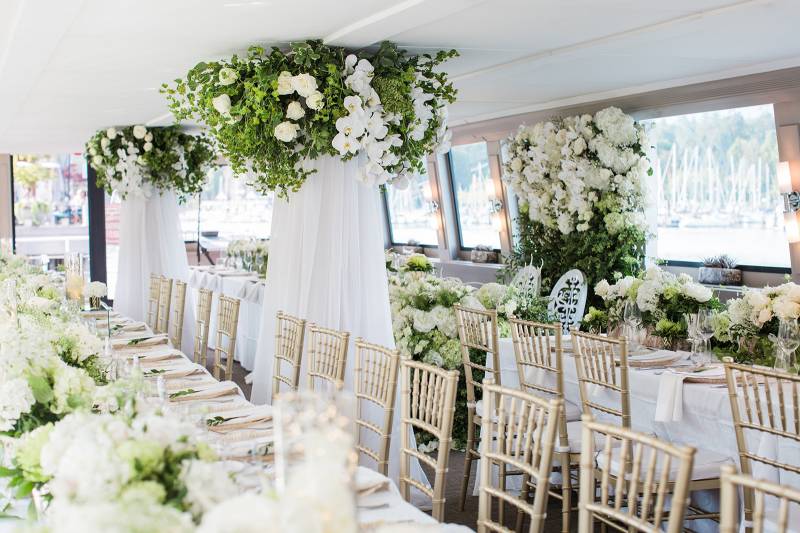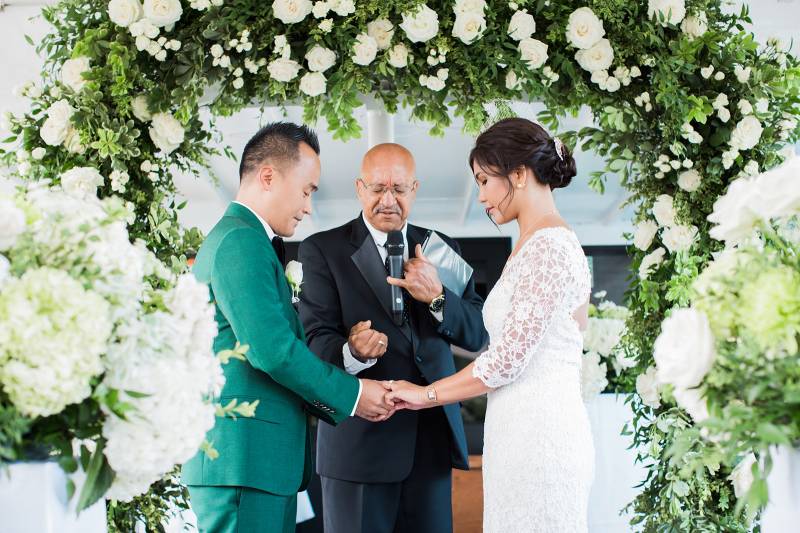 "Everyone was expecting that, of the two, my vows would be longer simply because of the differences in our communication styles (let's just say I tend to be a bit wordier than Sherwin). I wasn't expecting something super verbose from his vows because I know him to be a man of action and a man of few words. However, I was really blown away by his vows. I was in awe. Listening to his thoughtful, loving words coming from the heart, I couldn't help but cry.
Looking back, we would change absolutely nothing. Our wedding was perfect in every way."