Hailey and Korey's nature-centered wedding day is what Bohemian dreams are made of. This adorably sweet couple embraced the truest spirit of Hawaii with a sun kissed ceremony in the grass, a reception complete with kantha floor pillows and rugs, and an incredibly romantic portrait session along the sea. Maui-based wedding photographer Tehani Bella captured each captivating moment of this whirlwind love affair.
Little details of paisley, wildflowers, velvet ribbons, and macrame created an eclectic, boho vibe for the couple's dream day. The bride put together a color palette of rich greens with warm red and orange accents. It added a great amount of depth and personality into the wedding design.
Following Biblical practice, Hailey and Korey practiced washing each other's feet and taking communion together as they took their first steps in becoming husband and wife in front of their dearest family and friends.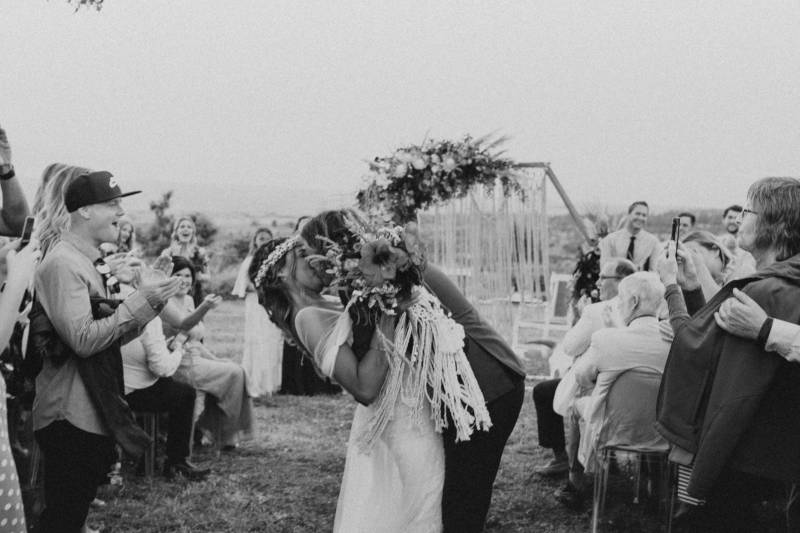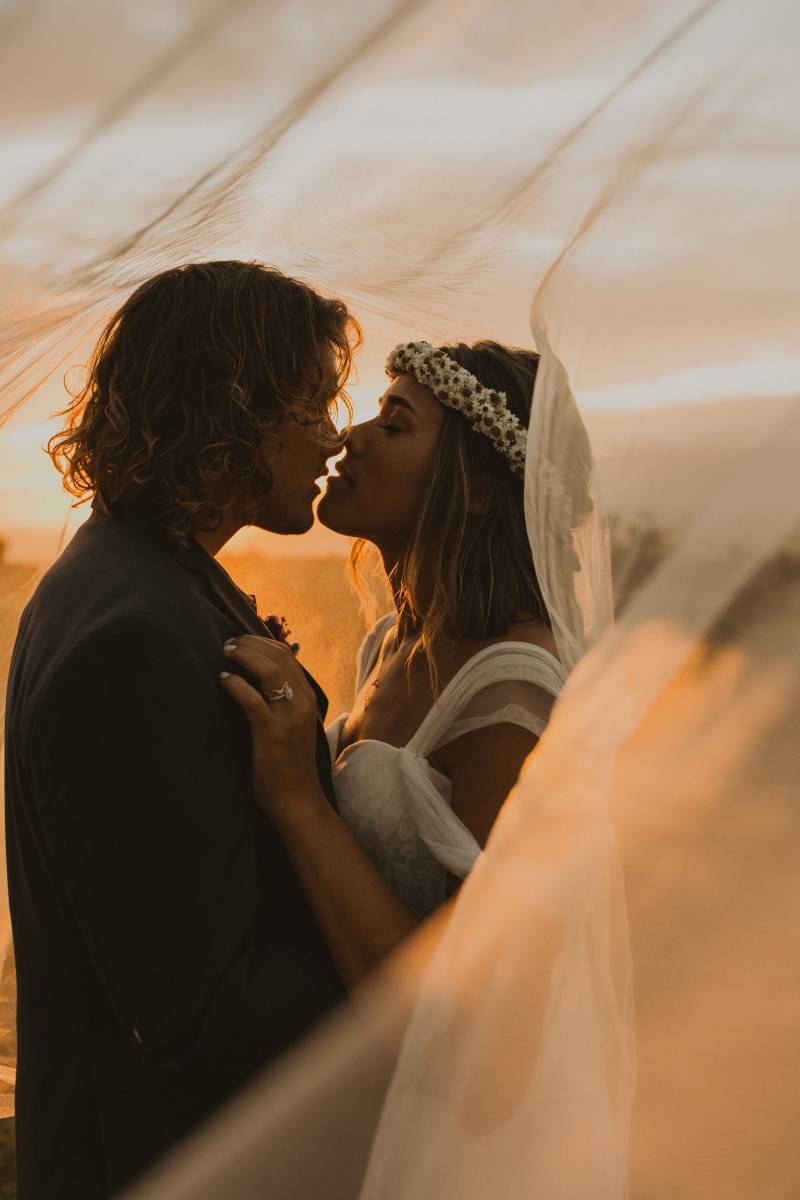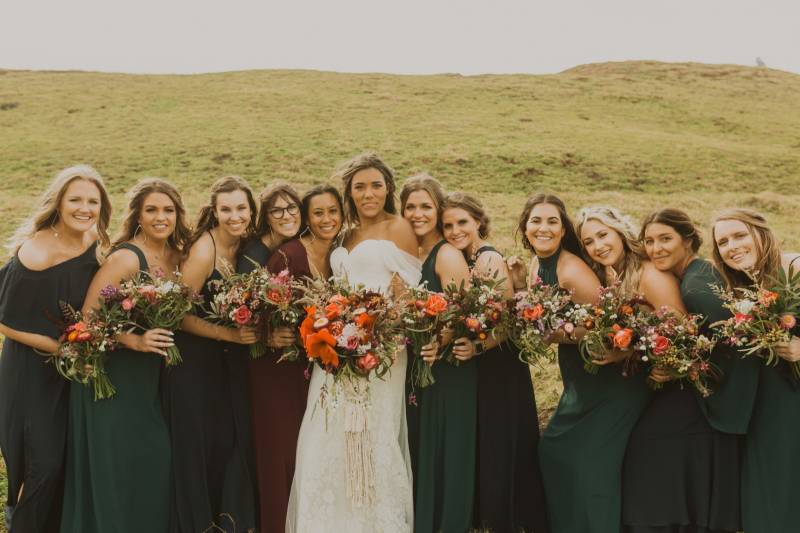 The young couple took to the ocean cliffside for portraits with Tehani Bella Photography following the ceremony. The entire scene was absolutely breathtaking and filled with electric energy. The day only became more beautiful as the sun began to set!