As the holiday season is now in full swing, we are sharing Kamala and Eric's holiday engagement session at the Tournament of Roses Mansion in Southern California. The bride-to-be shared her engagement story with us:
"Eric and I met at through a mutual friend six years ago and bonded over our shared love of author Salman Rushdie. We started dating not long after, and he proposed to me a few years later at Nobu on Valentine's Day, 2017. Nobu is also the place where Eric asked me to be his girlfriend when we were first dating. When we began planning our engagement photos and wedding, we knew we wanted to keep everything local in Pasadena, California, where we live. It's such a beautiful city filled with history and we have shared so many special memories here together."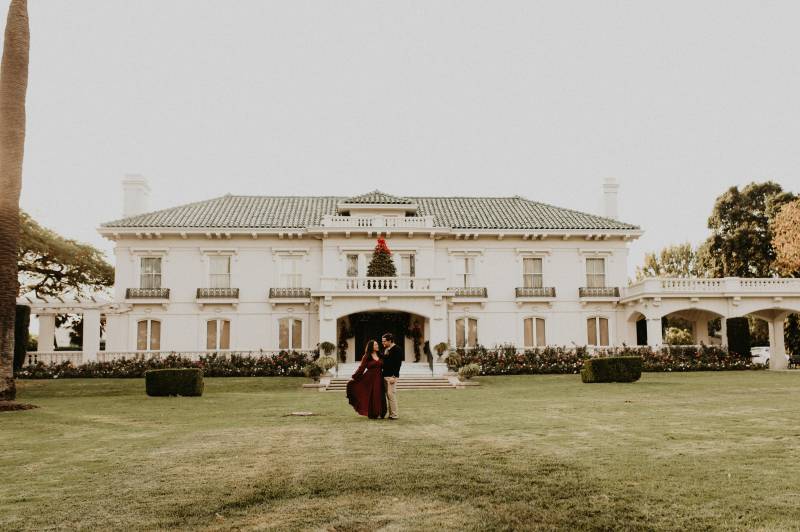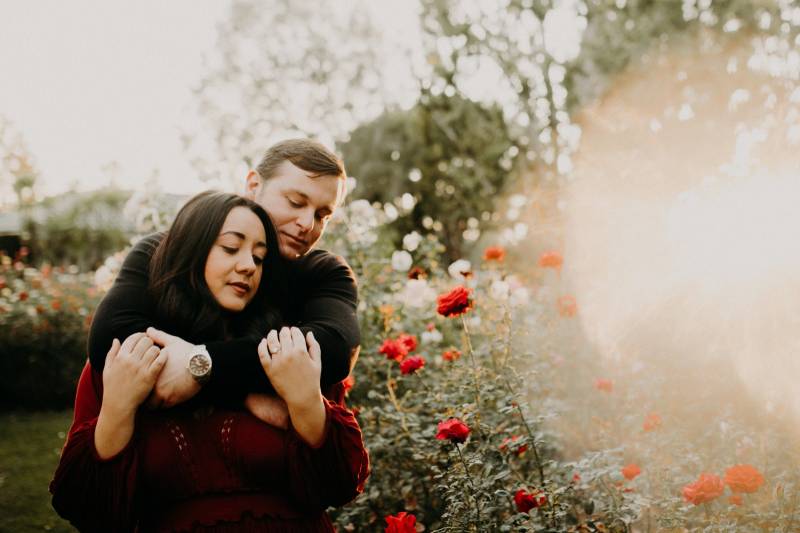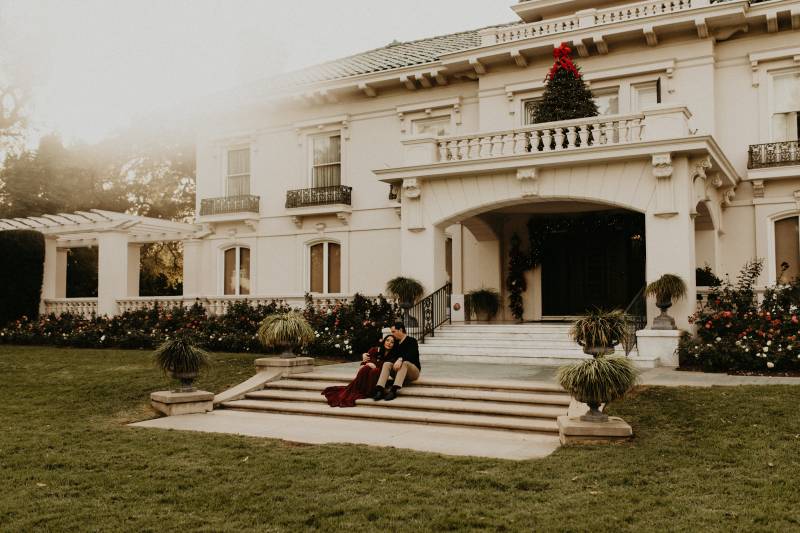 "Eric is a longtime member of the Tournament of Roses, a non-profit organization that has produced the annual Rose Parade since 1902. Their headquarters are located at Wrigley Mansion, a historic estate formerly owned by chewing gum magnate William Wrigley Jr. and his wife Ada, who used to watch the Rose Parade from the front yard of their home. I'd been wanting to see the mansion for years, but my schedule never permitted. I was so happy when Eric told me that he had gotten the Tournament's approval for us to have our engagement shoot at the estate. Needless to say, I finally got my tour!"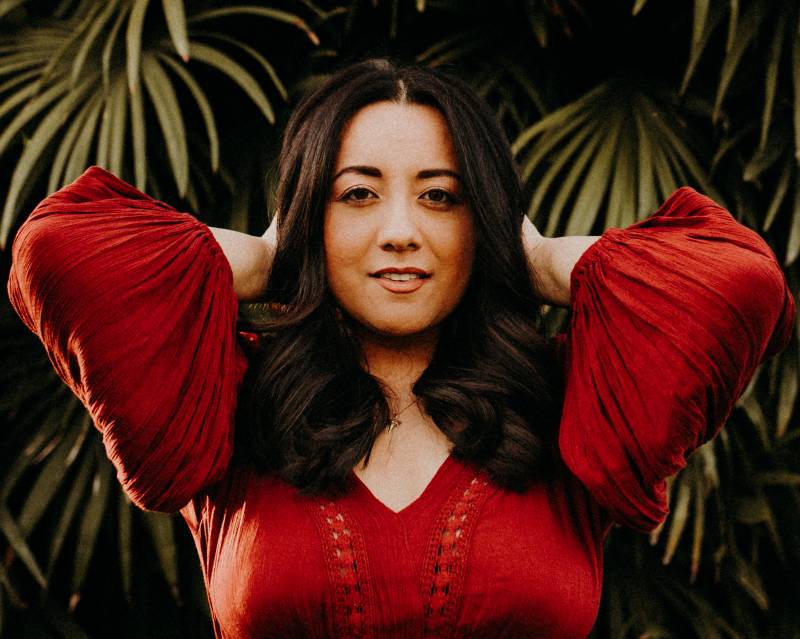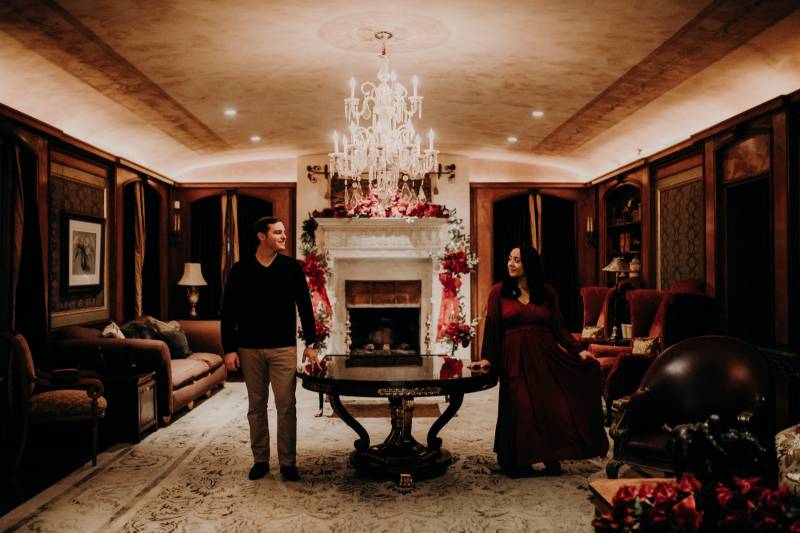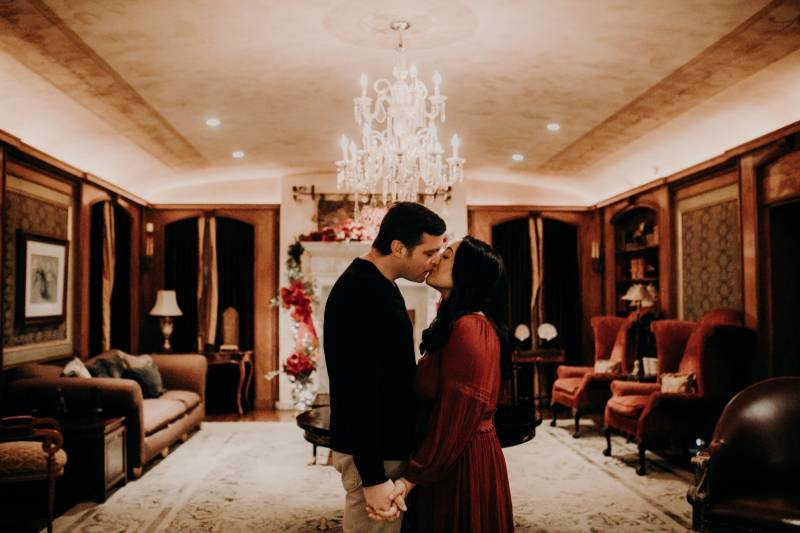 "Our engagement photos were shot during the holidays last year, and we enjoyed exploring the beautiful Italian Renaissance-style mansion and surrounding Wrigley Gardens--which are home to more than 1500 varieties of roses, camellias and annuals. As a University of Southern California alumni, it was extra special to get to see the Mansion's Trophy Room, which is a museum dedicated to the history of the Rose Bowl and the permanent location of the official Rose Bowl Trophy. Lauren Dixon of Lauren Dixon Photography shot our engagement photos, and we loved how they had a vintage and nostalgic quality to them, matching that of the historic home where they were taken. It was a magical afternoon with my love that I will always remember!"