For Bonnie Kam and Derek Wong's wedding, the bride wanted to blend her Vancouver city chic with the laid-back luxe of Hawaii, and Halekulani Hotel was the ideal venue. The stately Halekulani Hotel was her favorite place to dine, and as such, every special wedding meal from the shower to the rehearsal dinner to the reception was held there. It was important to both the bride and the groom to treat their guests to a spectacular experience, since family and friends would literally be traveling from around the globe from Hong Kong, South Korea, Australia, London, Vancouver B.C., Seattle and San Francisco.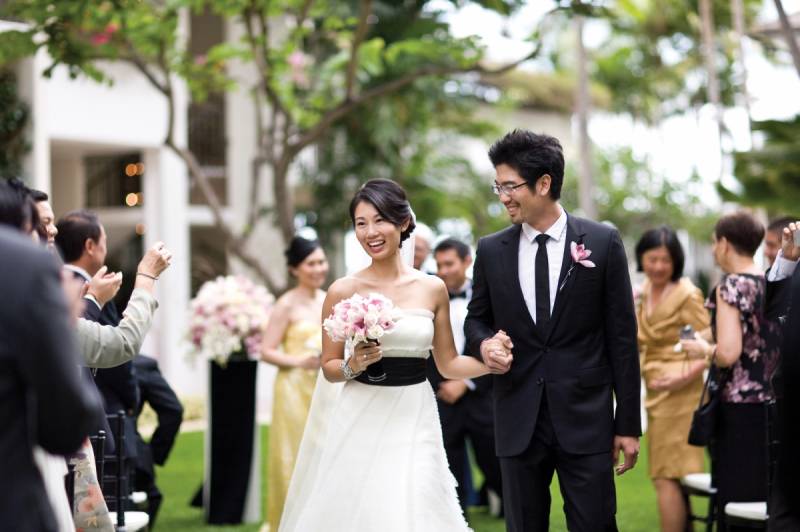 Bonnie took the lead for the wedding plans beginning with her dress, a Vera Wang couture gown that took eight months to finish.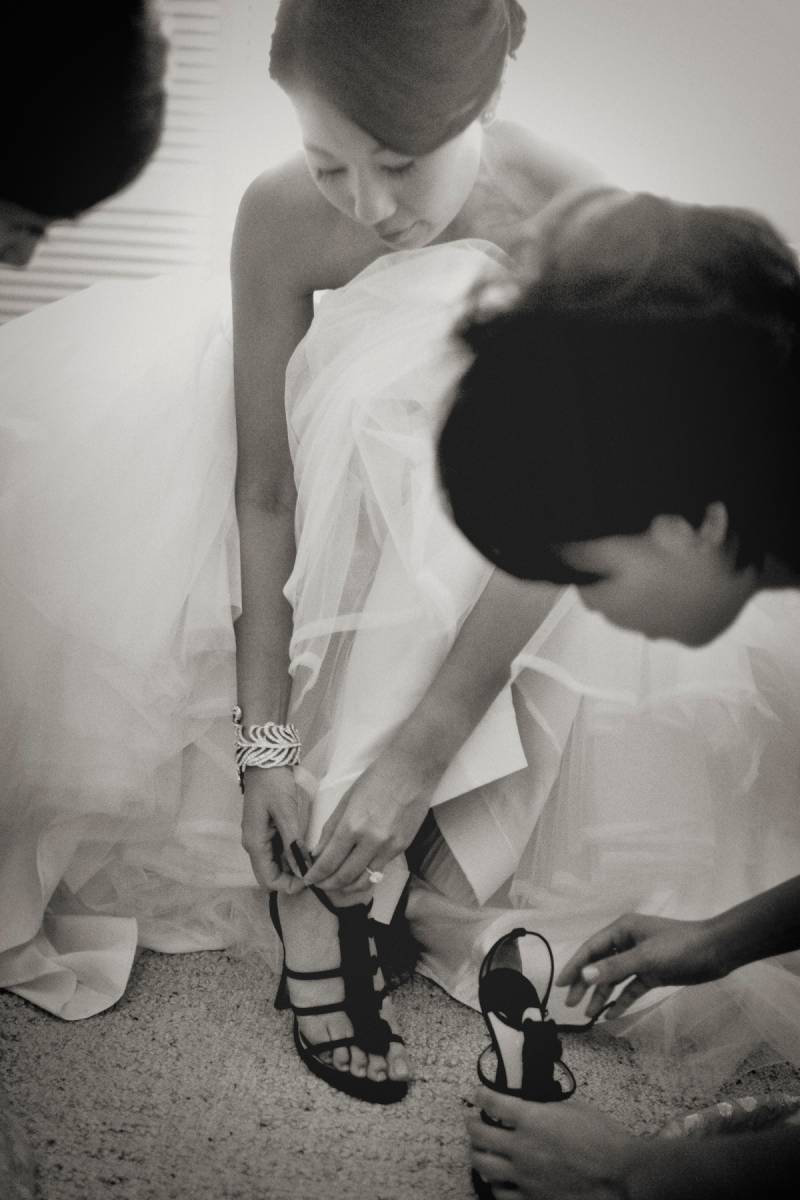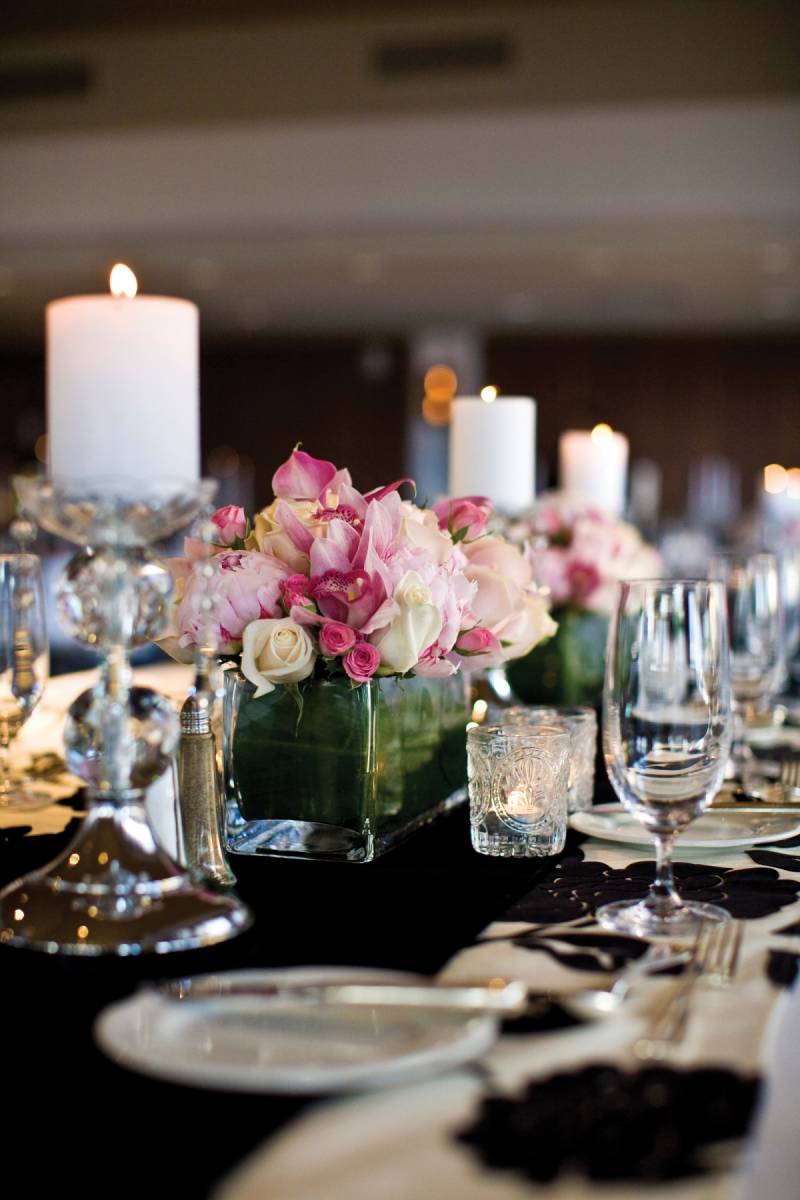 With tuxedos and candelabras in mind, she selected black and silver damask fabric from which the tablecloths were sewn. Unable to find the perfect crystal candelabras in Canada or Hawaii, she flew them in from New York along with a few hard-to-find accessories to complete her vision for the event. Tables glimmered in the soft light of crystal candelabras, illuminating arrangements of pink cymbidium orchids, roses and peonies with notes of yellow and violet blooms to match the bridesmaids' dresses.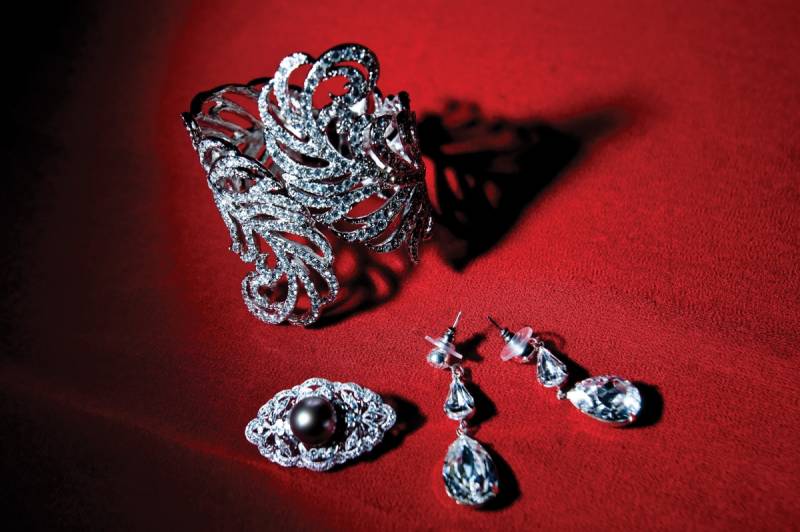 From the dinner menus decorated with a single Swarovski crystal to the letterpress invitations created by Elum, the myriad details that had been so important to Bonnie came together seamlessly on the wedding day.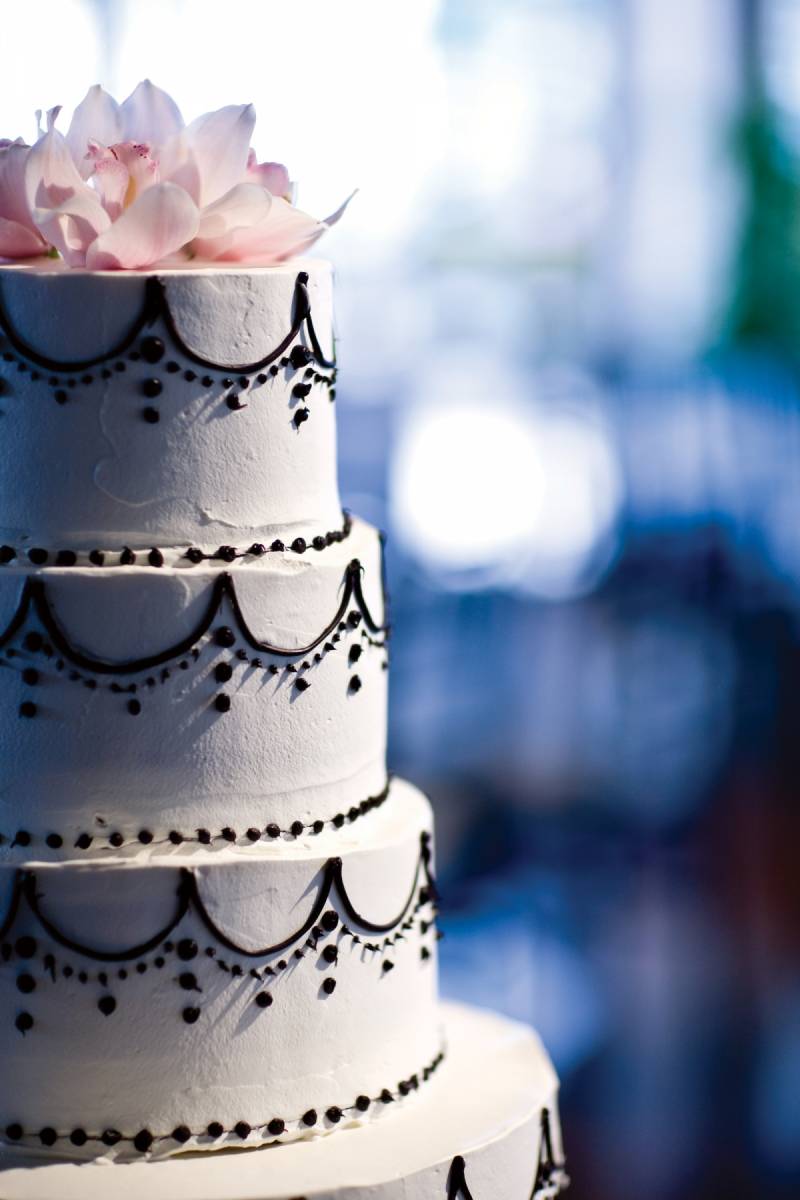 he bride also designed a black and white wedding cake, which appeared to float above a custom made lucite stand filled with orchids. This was merely one of many touches that made the celebration exquisite.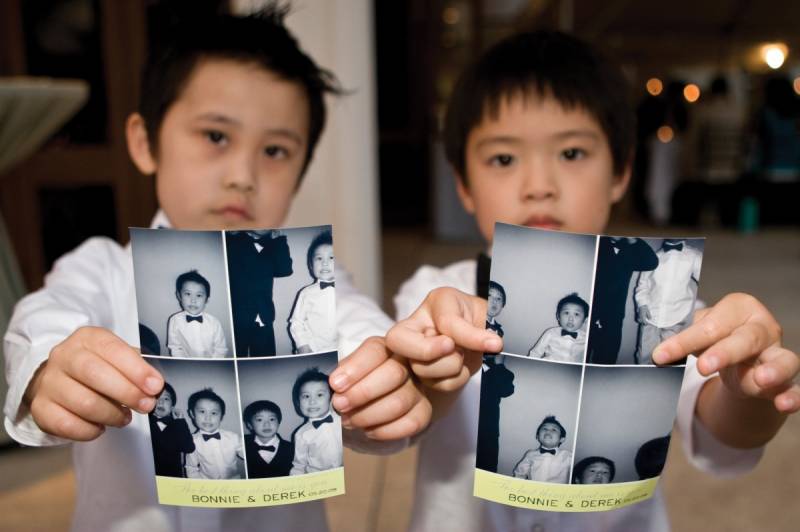 A photo booth was a final touch that seemed to express the hearts of both the bride and groom. Each picture bore the sentiment, "The best thing about you is me. Bonnie and Derek Wong, May 20, 2009".