Joe and Claressinka met serendipitously through Instagram. What began as a simple appreciation of how they each saw the world through personal photos, became months of courtship through "likes and comments" culminating in their first date. They quickly fell in love and have been together ever since! The California couple agreed that an outdoor wedding away from the city would be ideal, and instead of a farflung destination, they chose a wedding venue closer to home, Saddlerock Ranch in Malibu, California.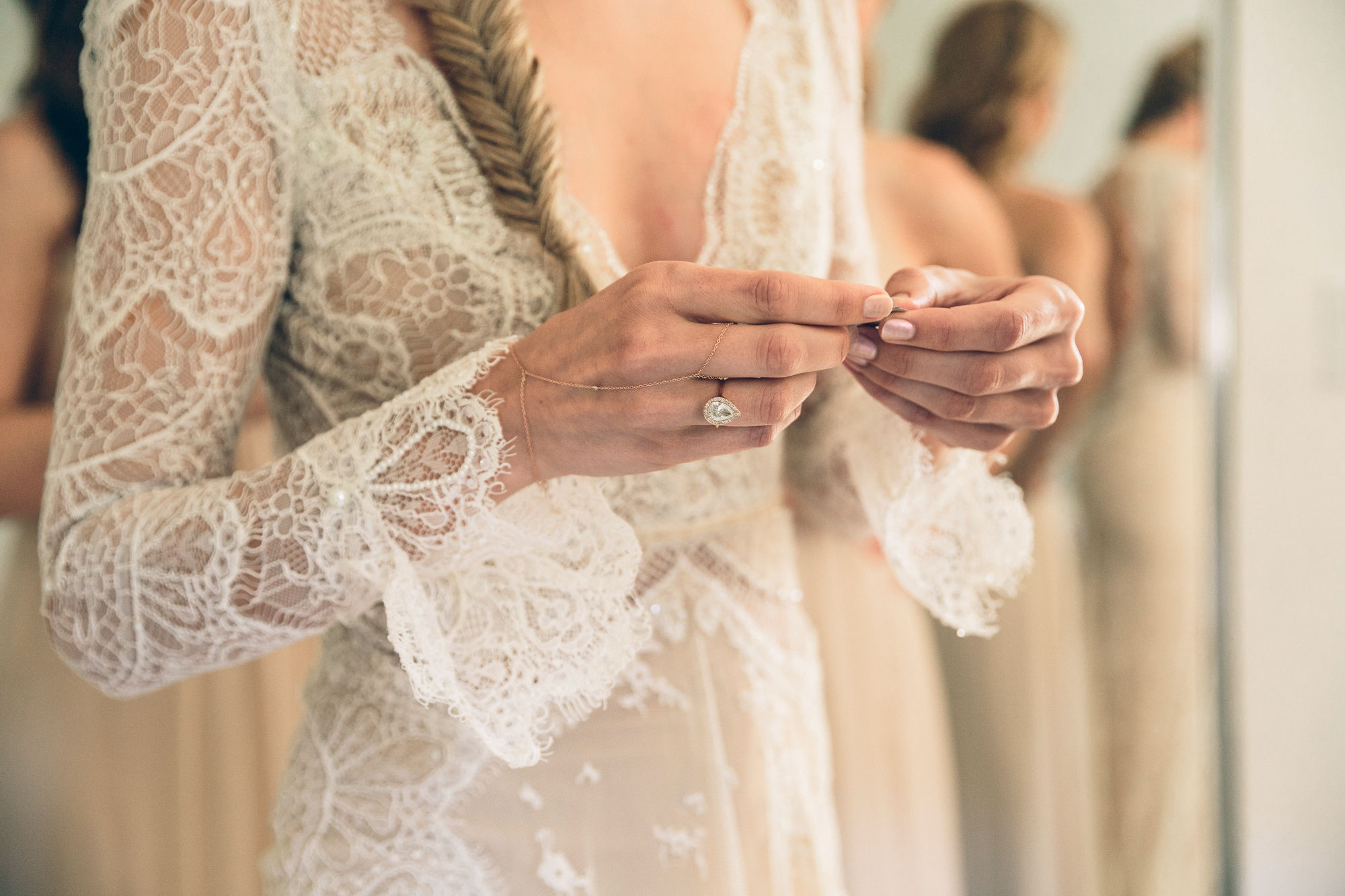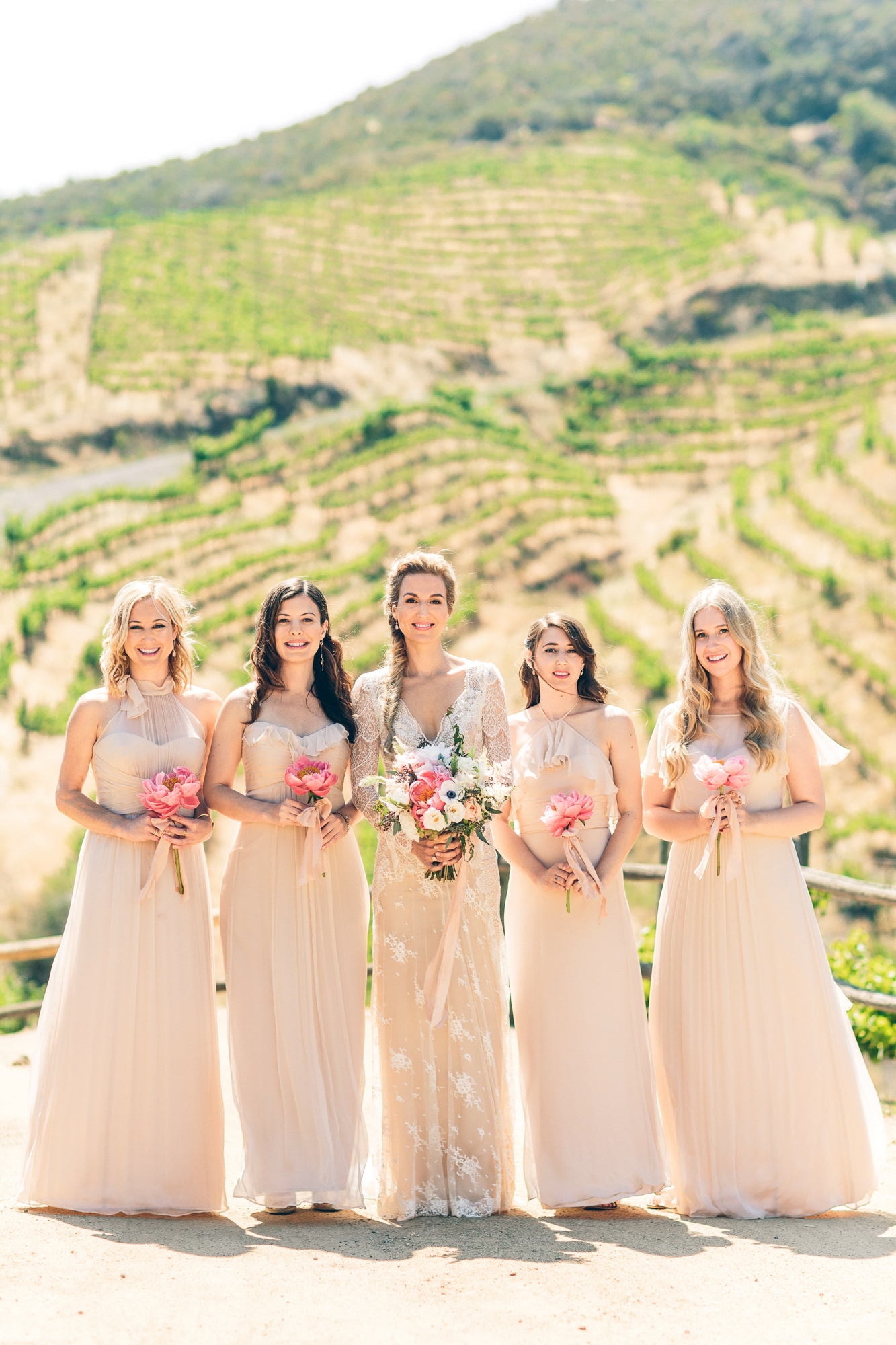 Saddlerock Ranch in Malibu, California represented their love of nature, "The mountains specifically are a place of freedom and joy, symbolizing where we fell in love and our future dreams of life and family," shares the bride. Joe and Claressinka knew Saddlerock Ranch was their perfect wedding venue, providing an intimate gathering place for their close friends and family. Together with a trusted team of vendors, they created a warm, rich ambience, reflecting their personal style of "bohemian elegance". Bridesmaids dressed in personalized blush Amsale gowns cared simple pink peony bouqets, complementing the bride's couture lace gown by Israeli designer Inbal Dror. Her lush bouquet by Peony and Plum containded peonies, garden roses and white anemones tied with Silk and Willow ribbon.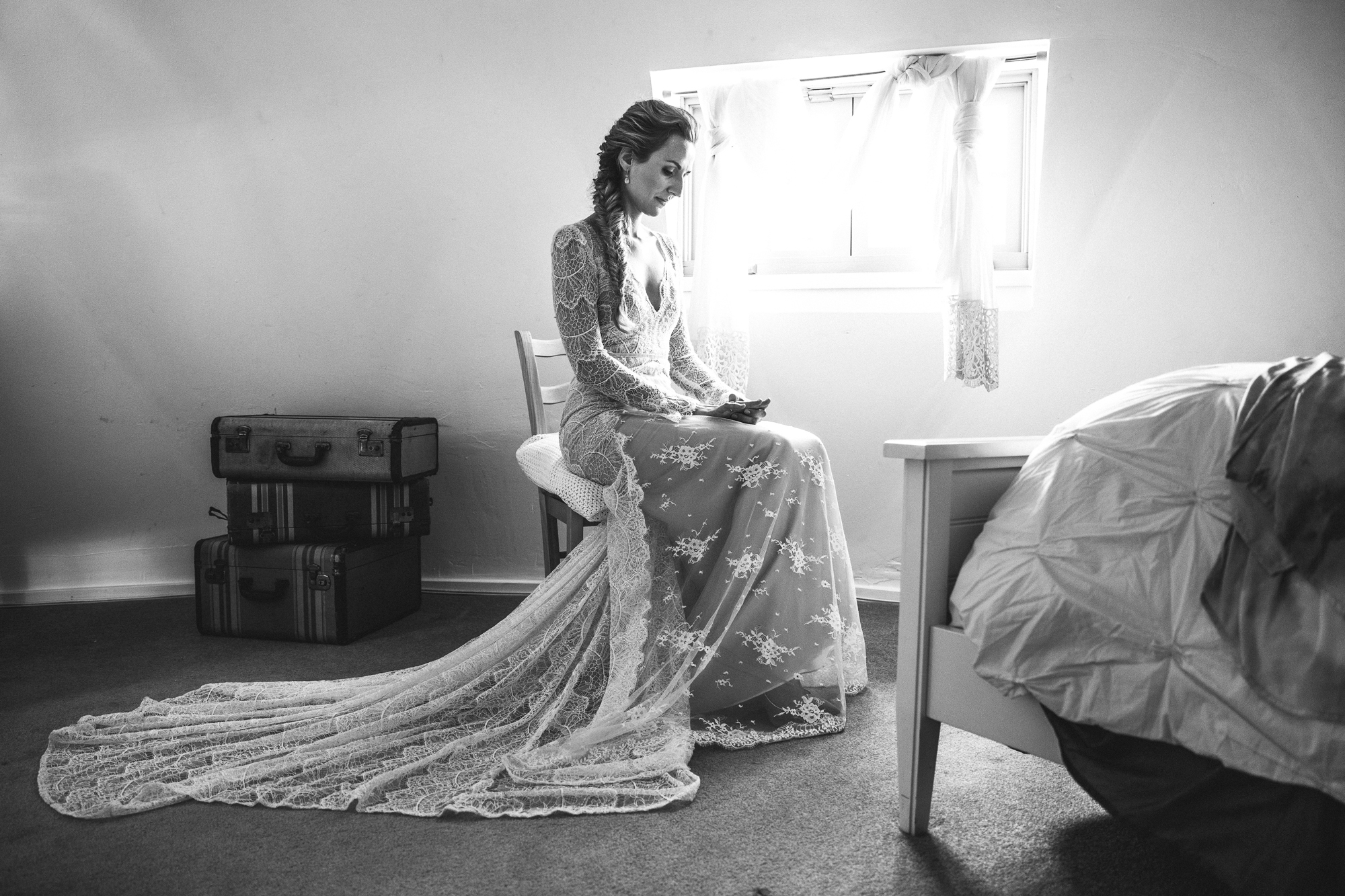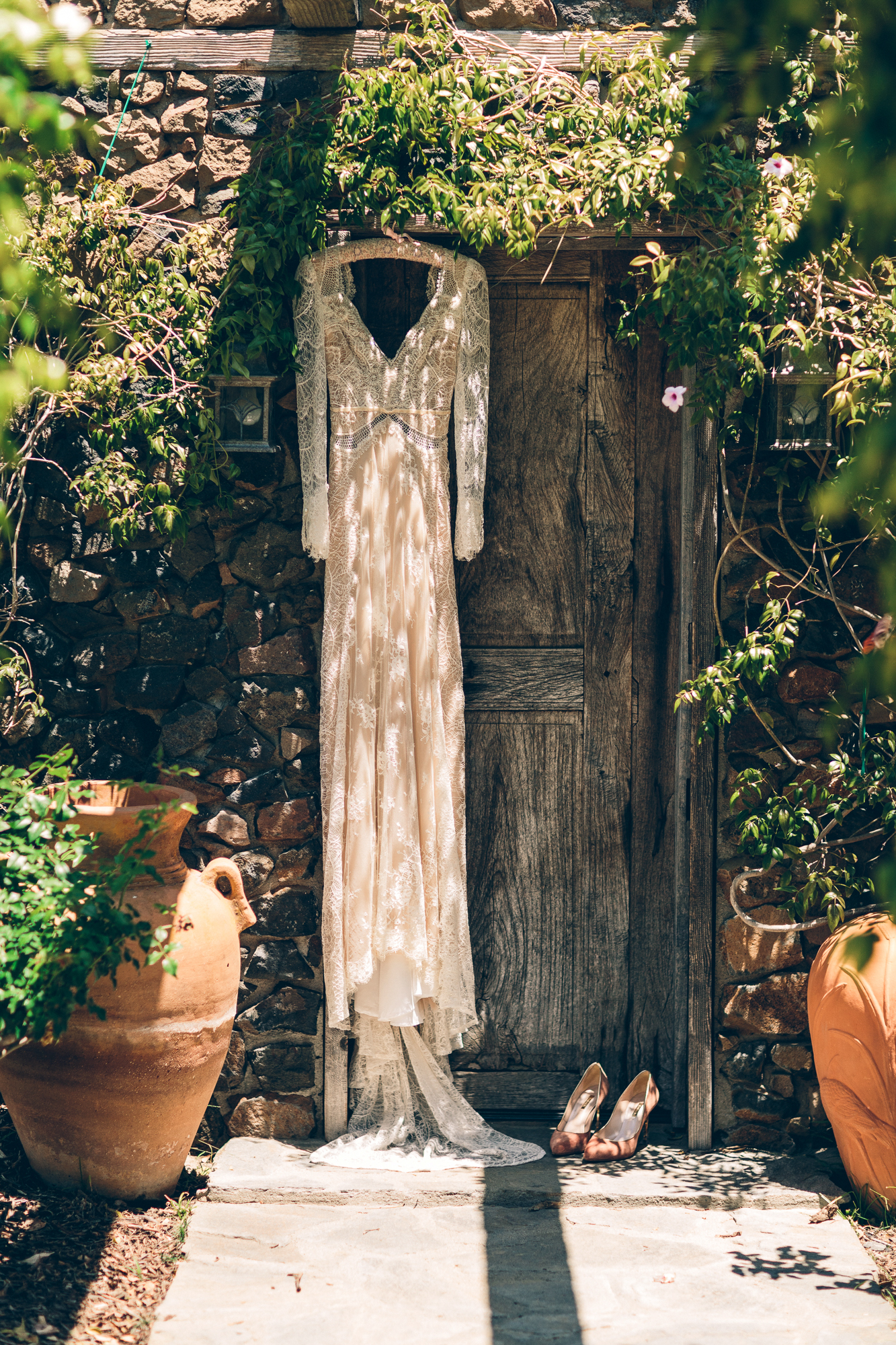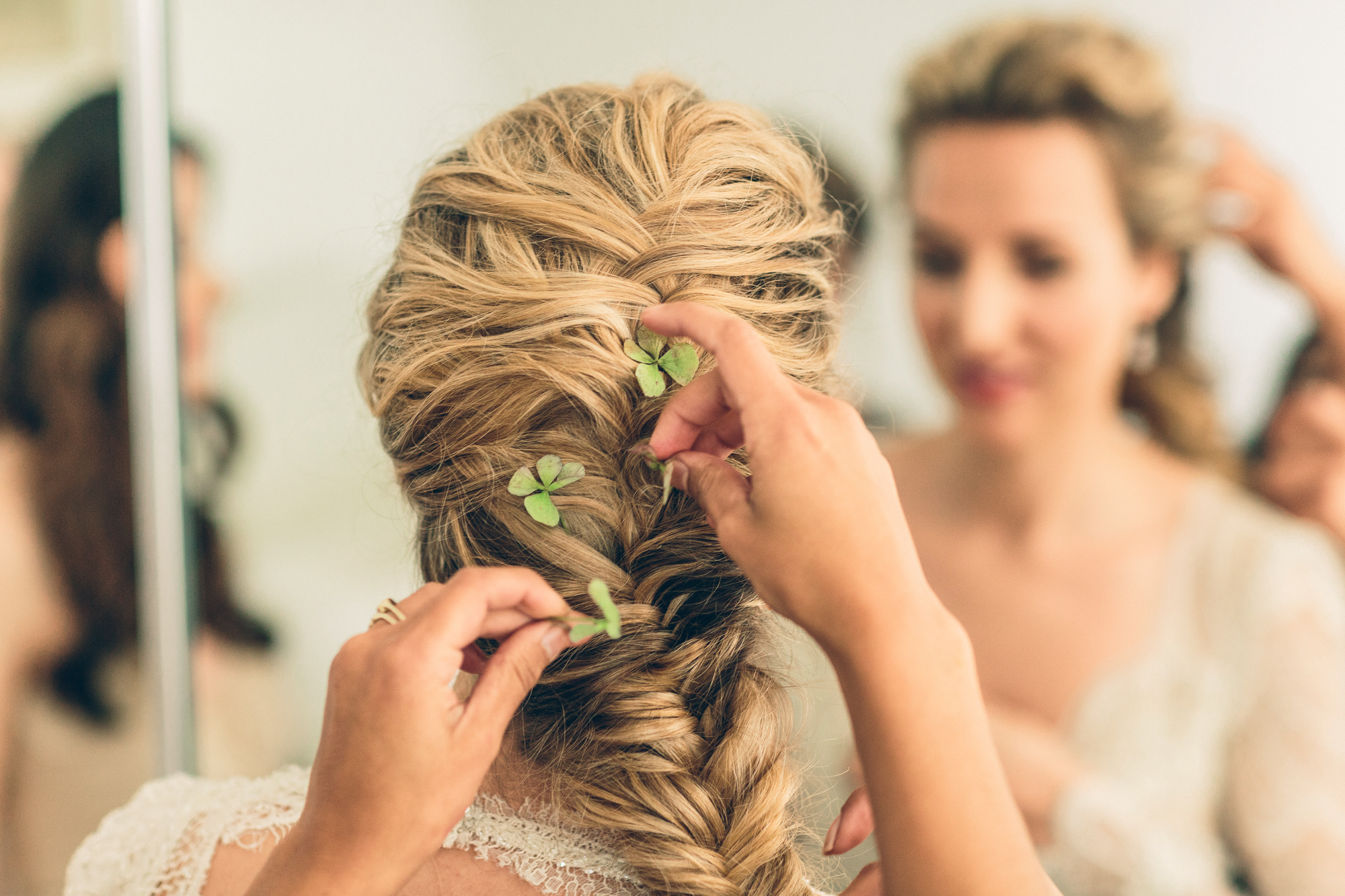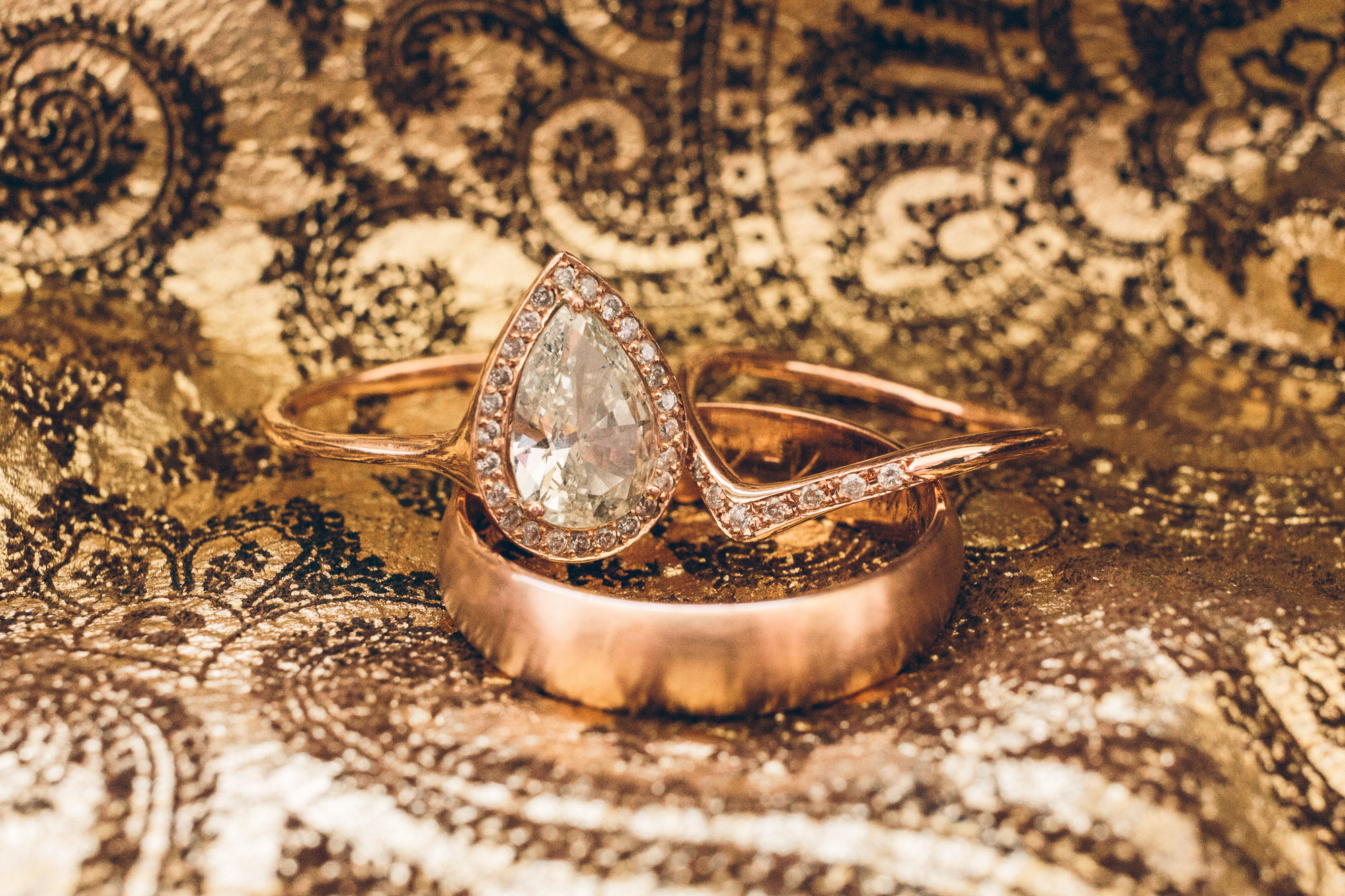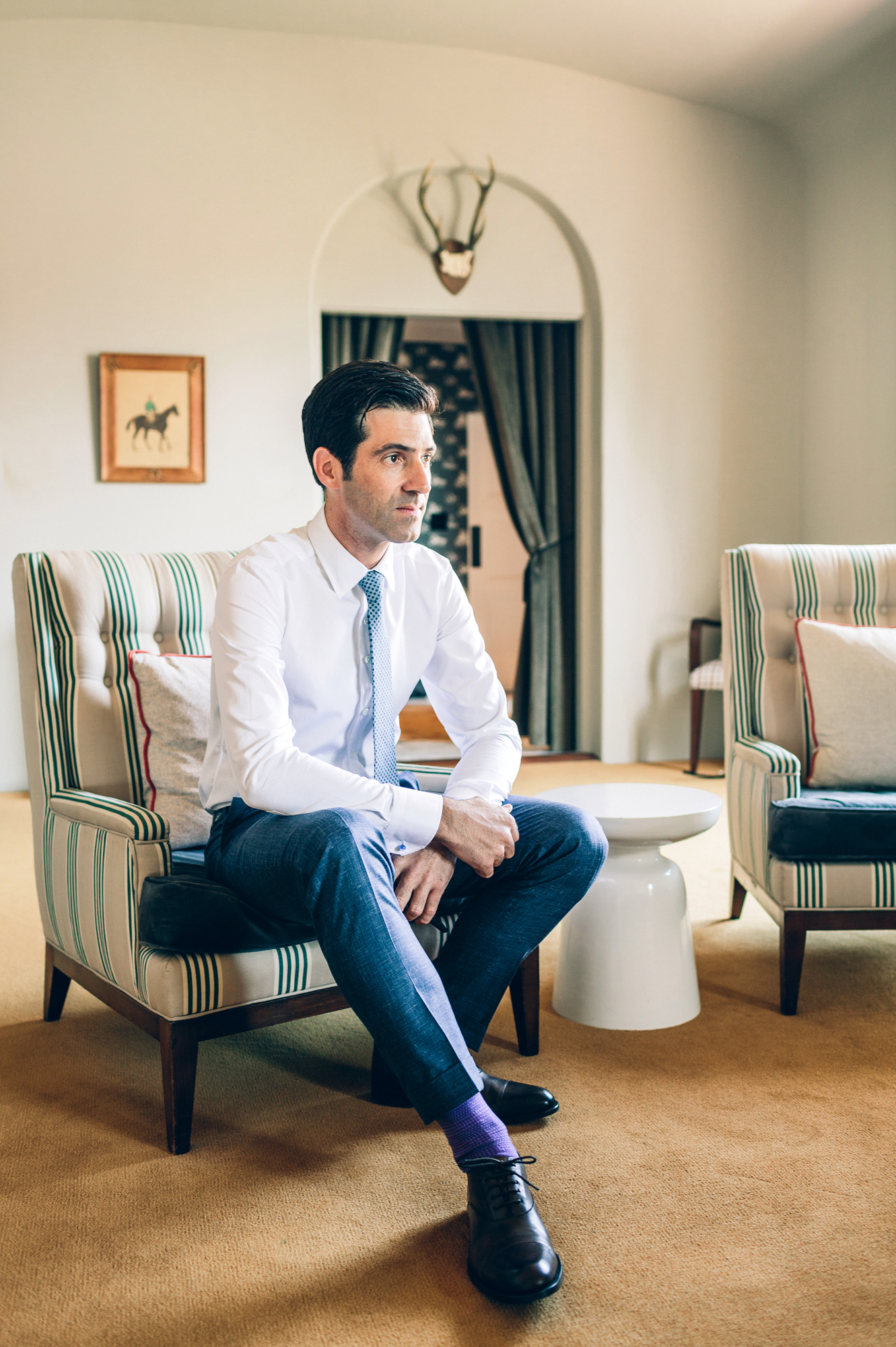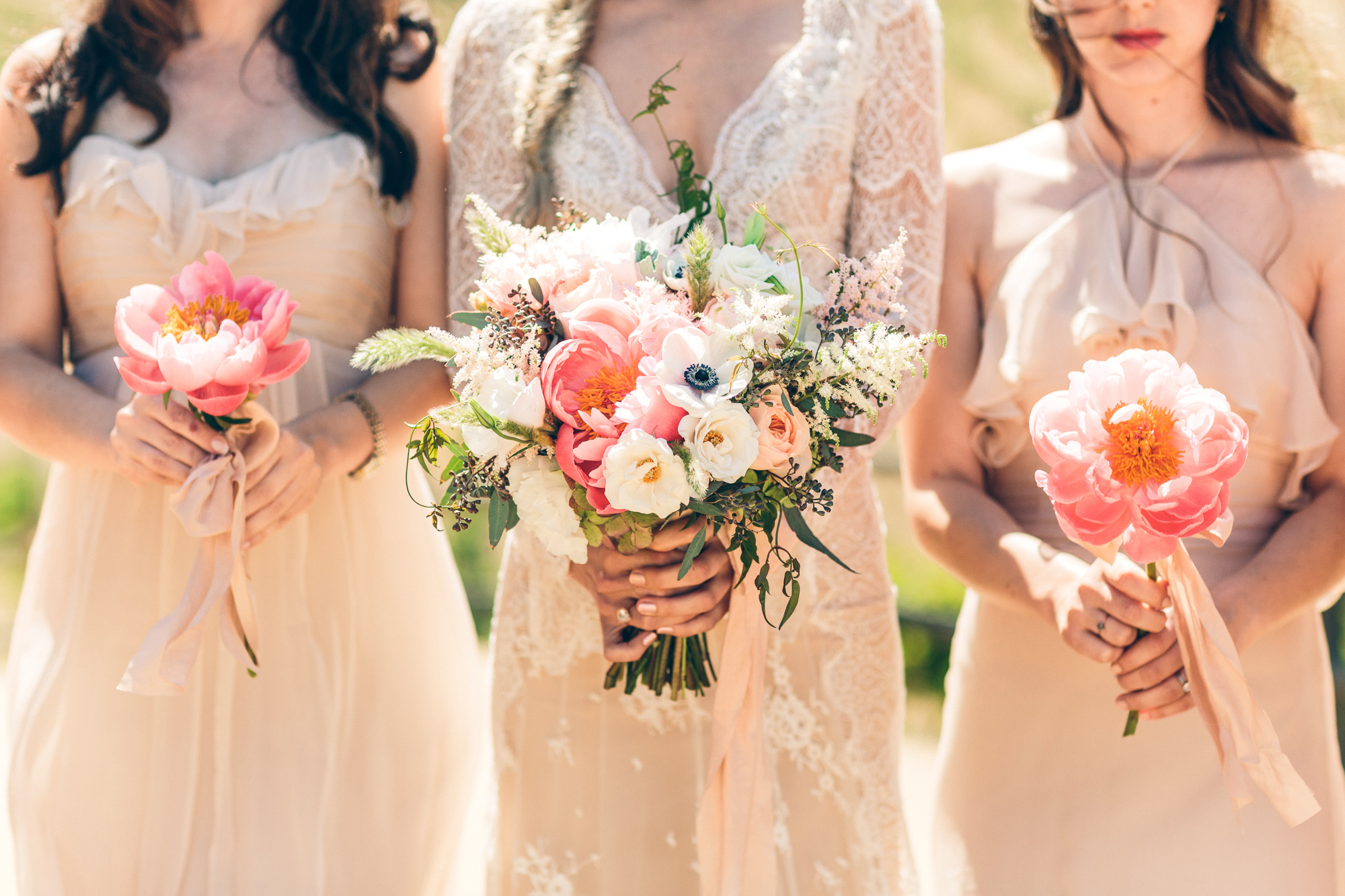 Saddlerock's newest event site is Chateau Le Dome, located on a hilltop in the middle of the ranch's vineyards. The octagonal stone house is set on a manicured lawn that's large enough for a ceremony and reception. From this elevated vantage, Joe and Claressinka enjoyed panoramic views of the surrounding vineyards, valleys and pastures.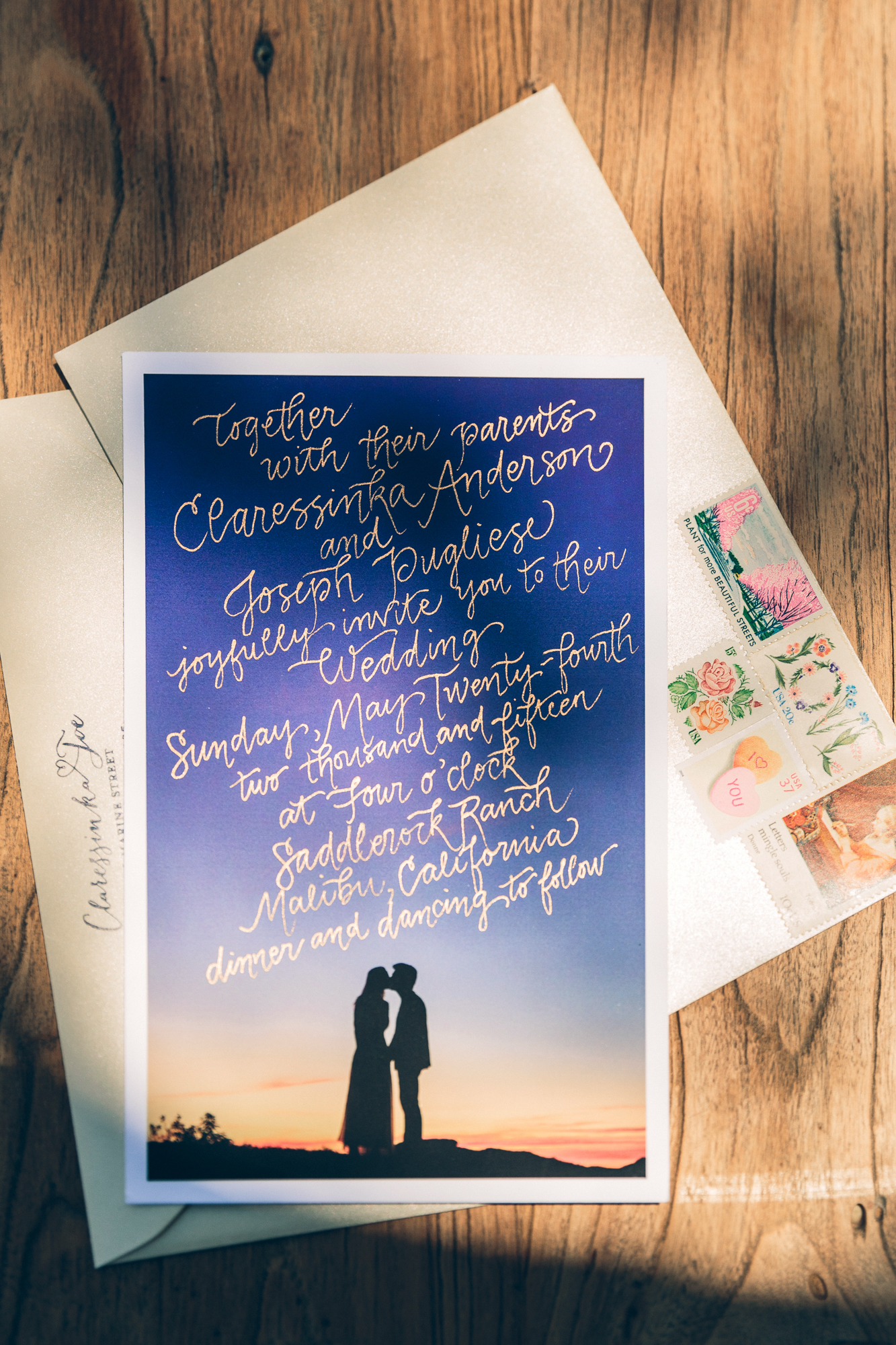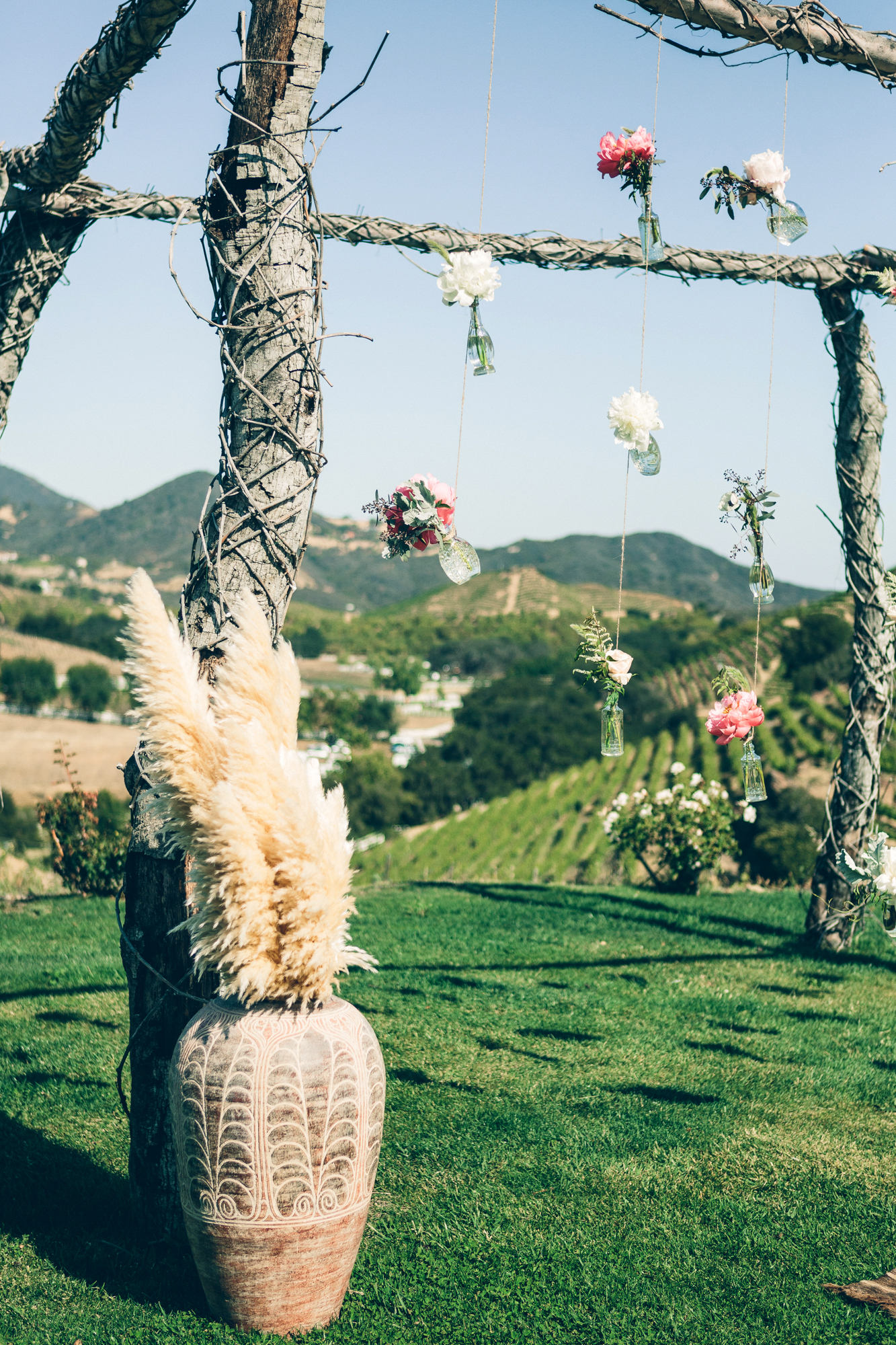 In keeping with the natural setting, vows were exchanged beneath a fallen oak-tree arch, entwined with grapevines and decorated simply with blooms in small vintage bottles. Afterwards, as friends and family dined in the serenity of their secluded perch, it felt as if they were on top of the world.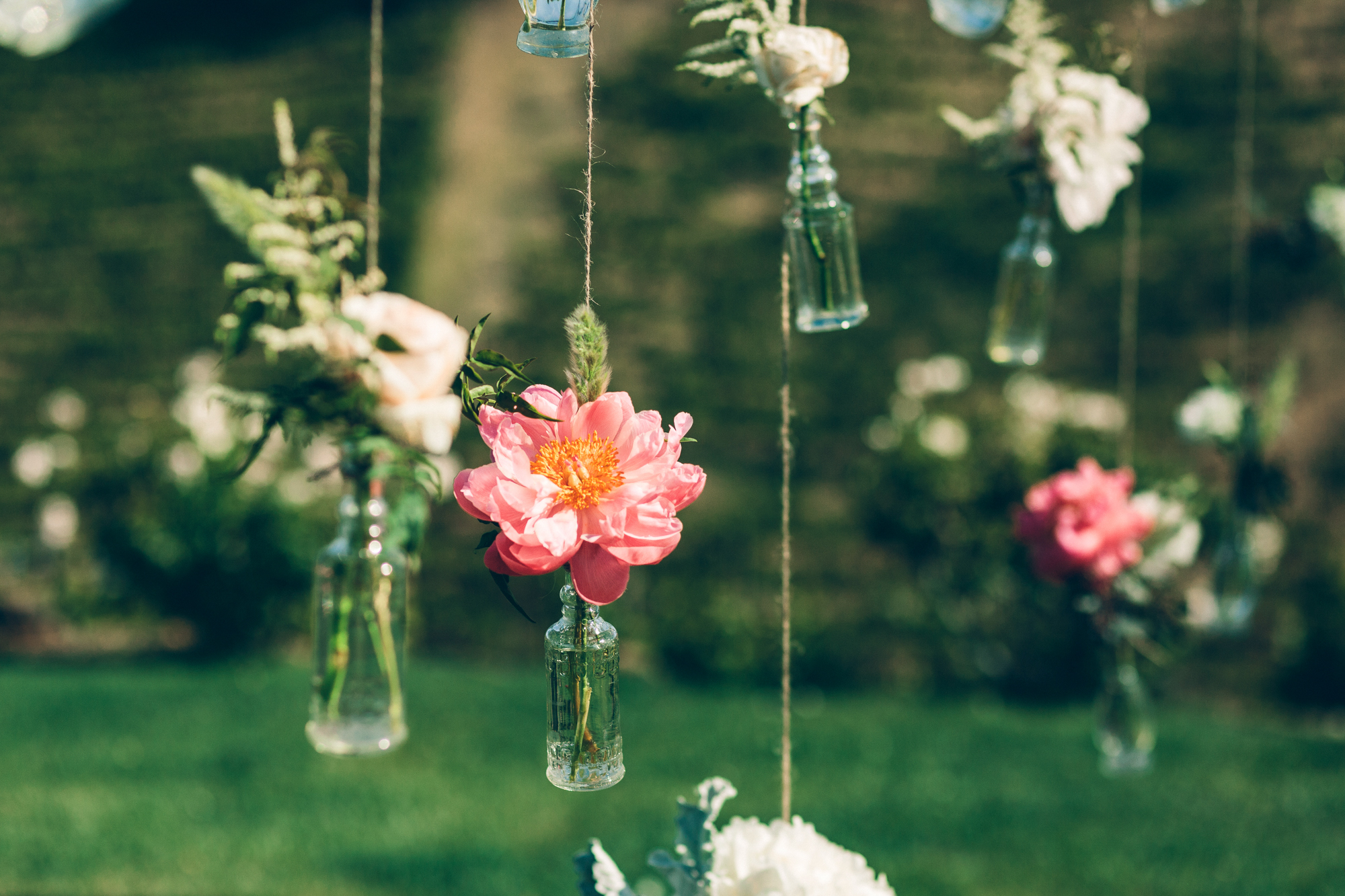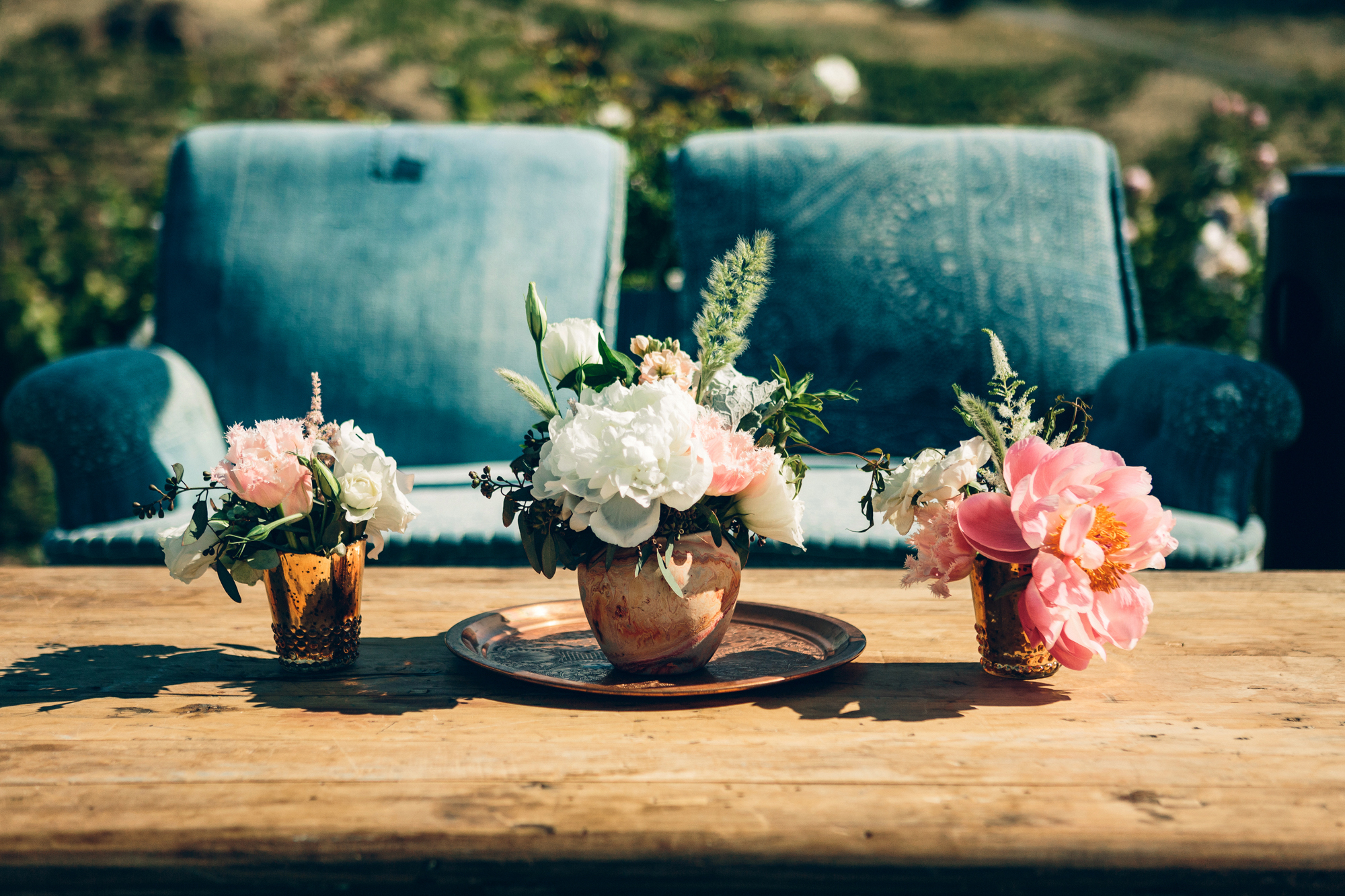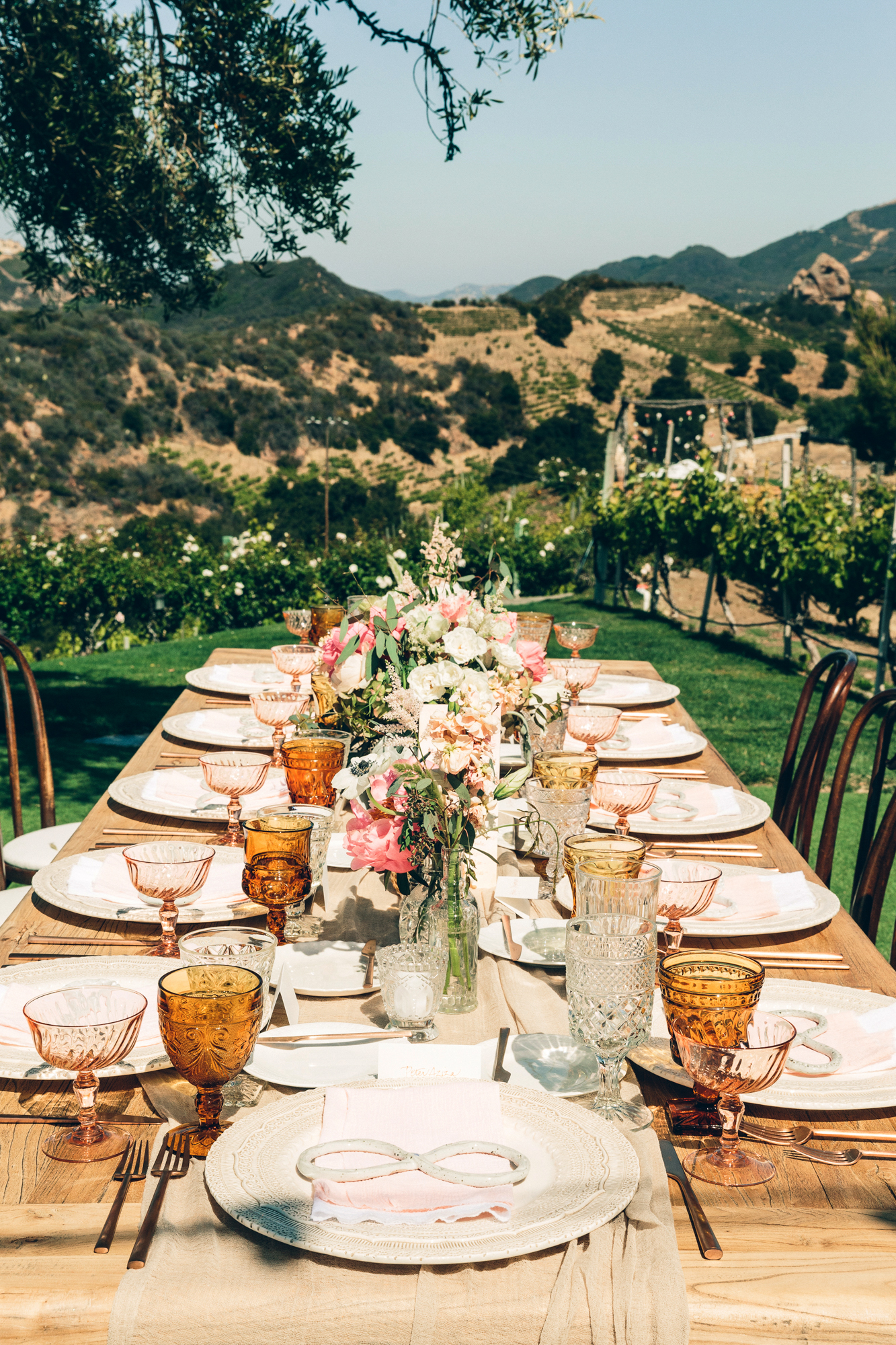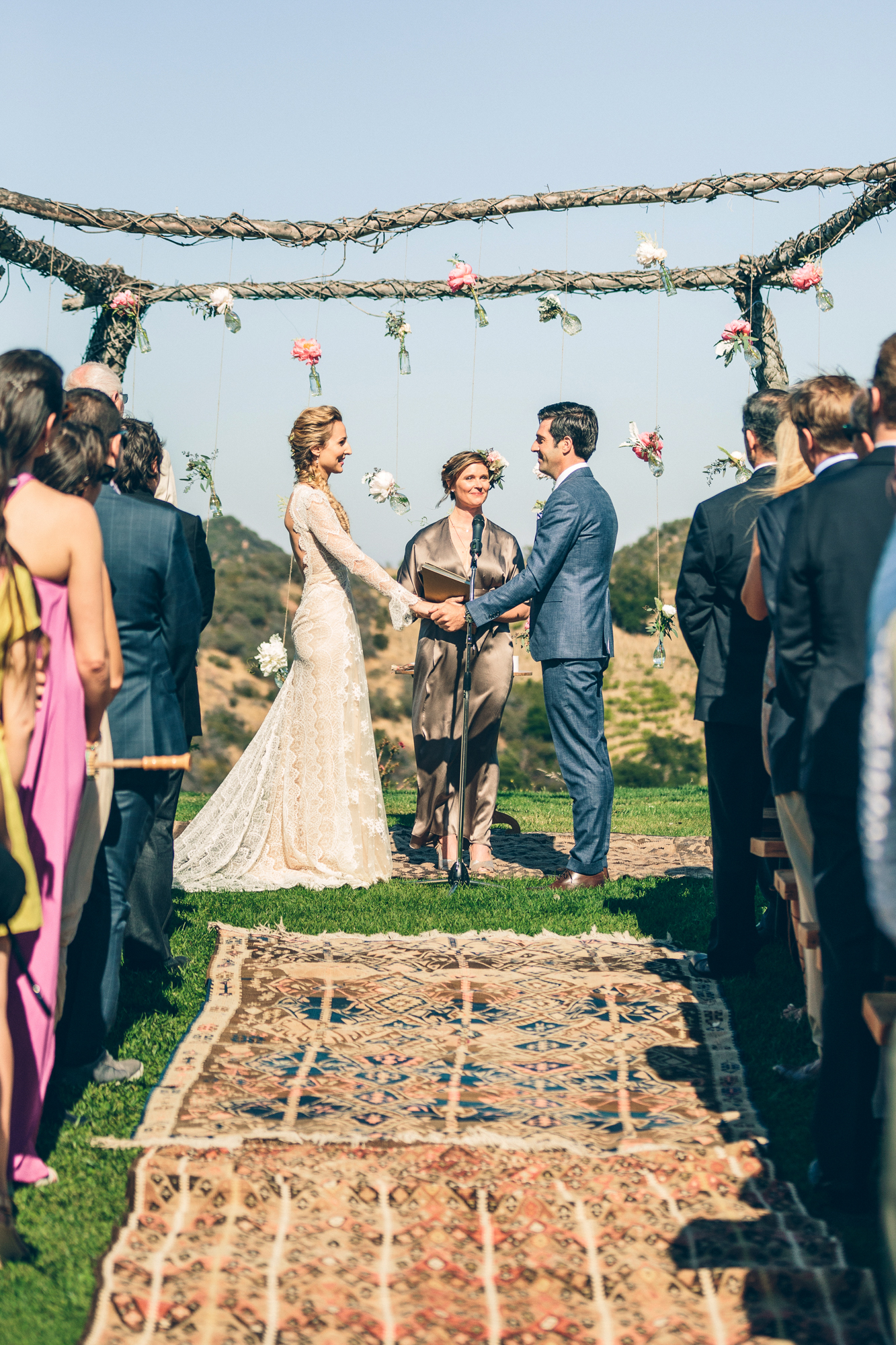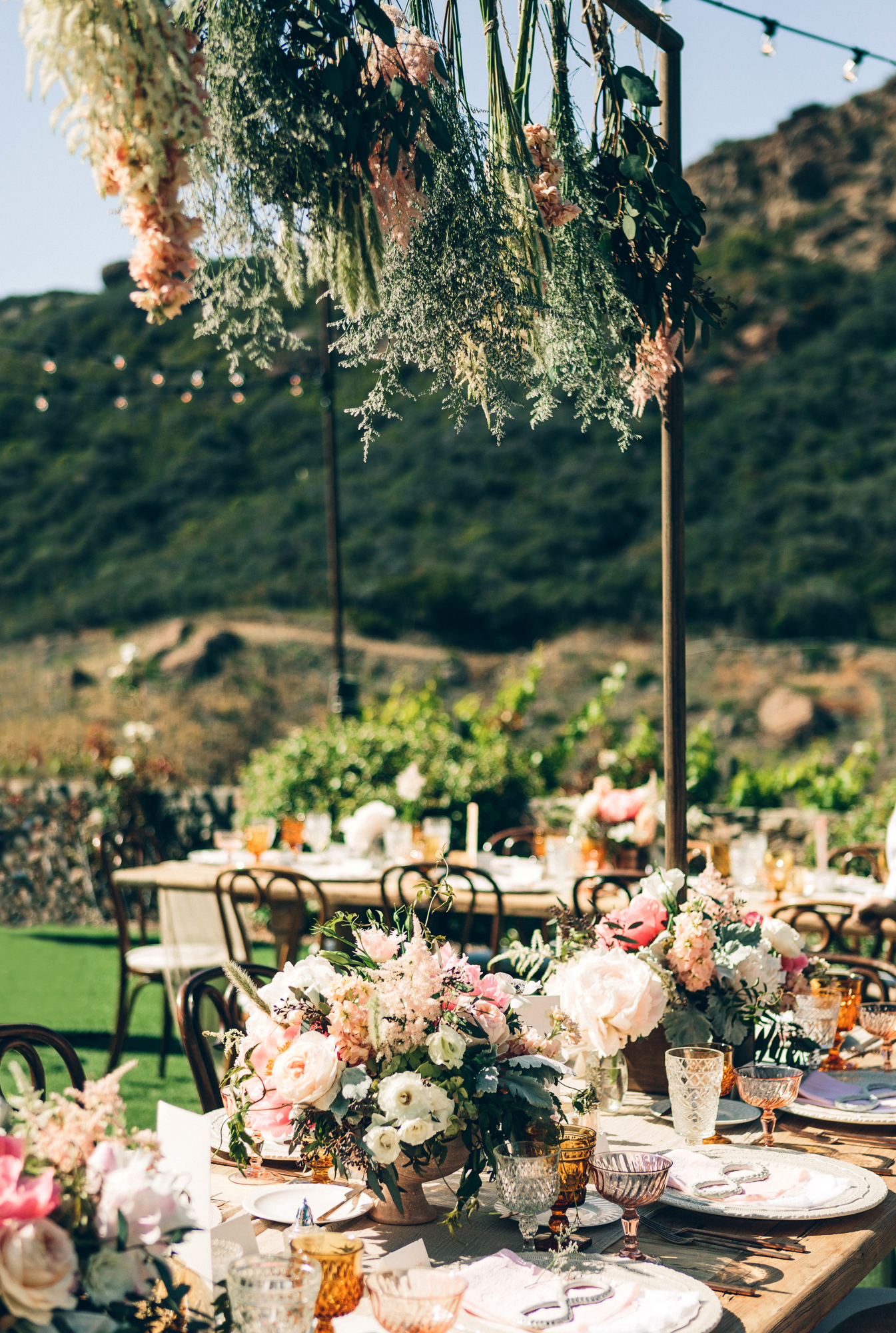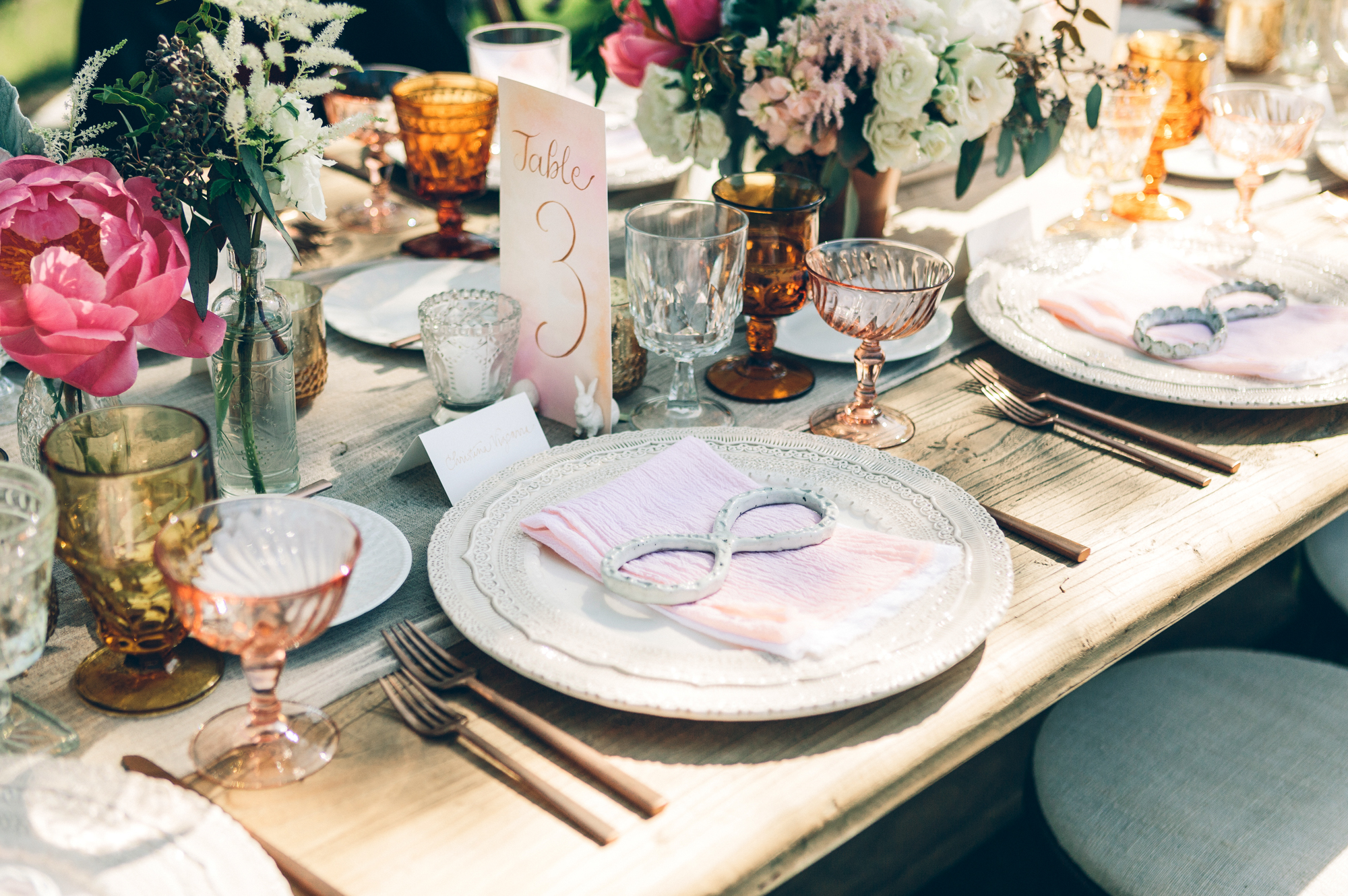 Joe and Claressinka included personal touches such as a tandem bicycle (Joe is an avid biker), and a quirky handmade ceramic pug as part of their cake topper to represent their dog Poppy. An old mail cubby displayed escort cards and was filled with tiny tokens they had gifted each other. An art gallery owner, Claressinka asked one of her dear friends to create beautiful handmade infinity sculptures placed at each table setting as a gift to their guests. Perched on a hilltop in Saddlerock Ranch's vineyard, the couple and their guests soaked in majestic views of the California mountains and valleys.