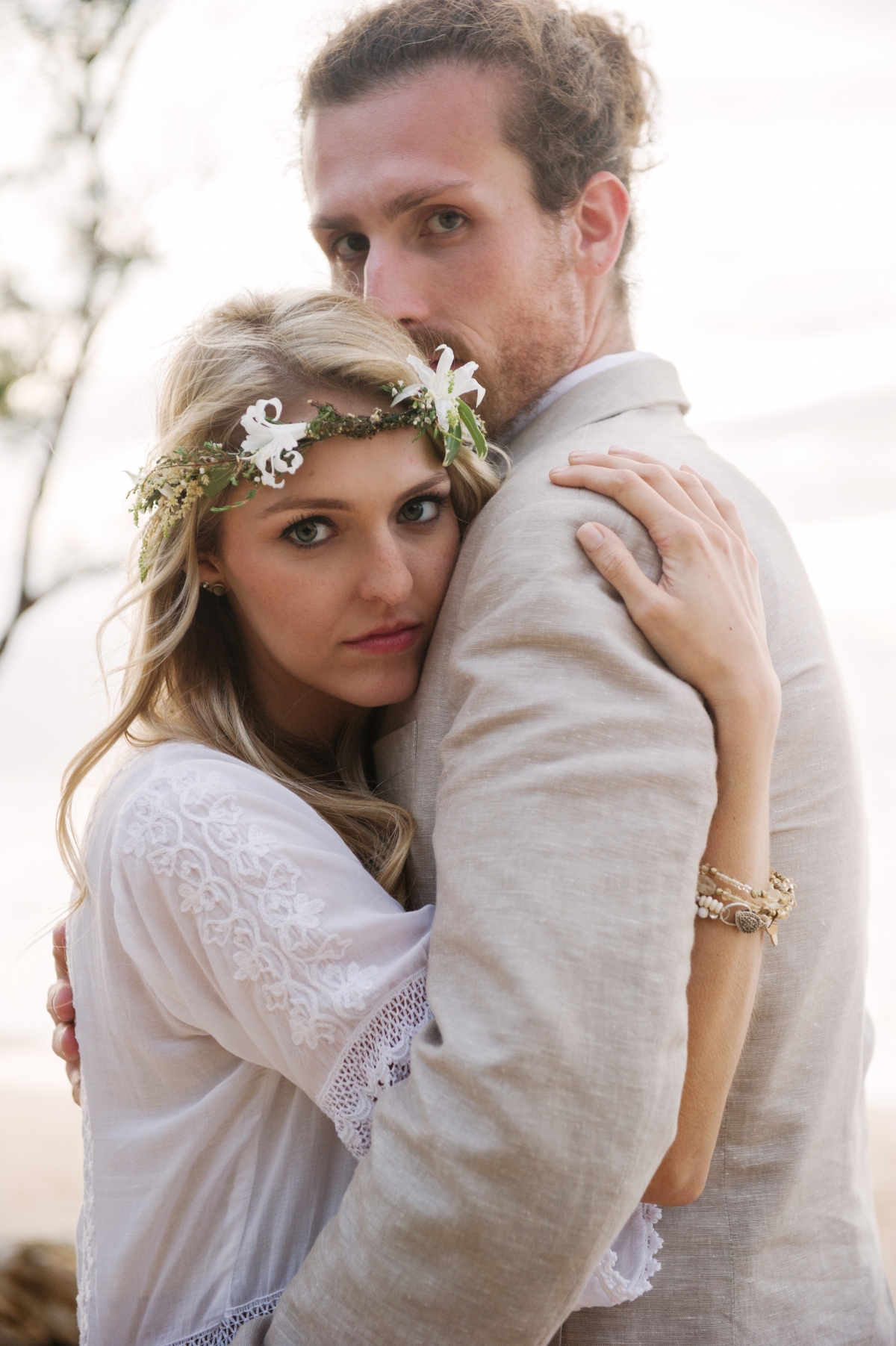 Every so often we get to hear a couple's love story from the groom's perspective and in the case of Ashley and John, it was so lovely! The high school sweethearts opted out of a hometown wedding in Kentucky for an intimate beach wedding in Hawaii instead.
John, a drummer in the band Black Stone Cherry, tells us, "We were engaged in January of 2013 while traveling in Haiti and when I asked Ashley to marry me, she laughed because she thought I was joking! We were planning a big family wedding in Kentucky with over 350 guests but it was driving us crazy. With Ashley focusing on her modeling career while also studyig health and wellness fulltime and my touring schedule, our schedules were really busy. The wedding planning process was beginning to overload us, so I surprised Ashley with tickets to Maui to elope instead. It was the best decision ever-- she was completely shocked and excited.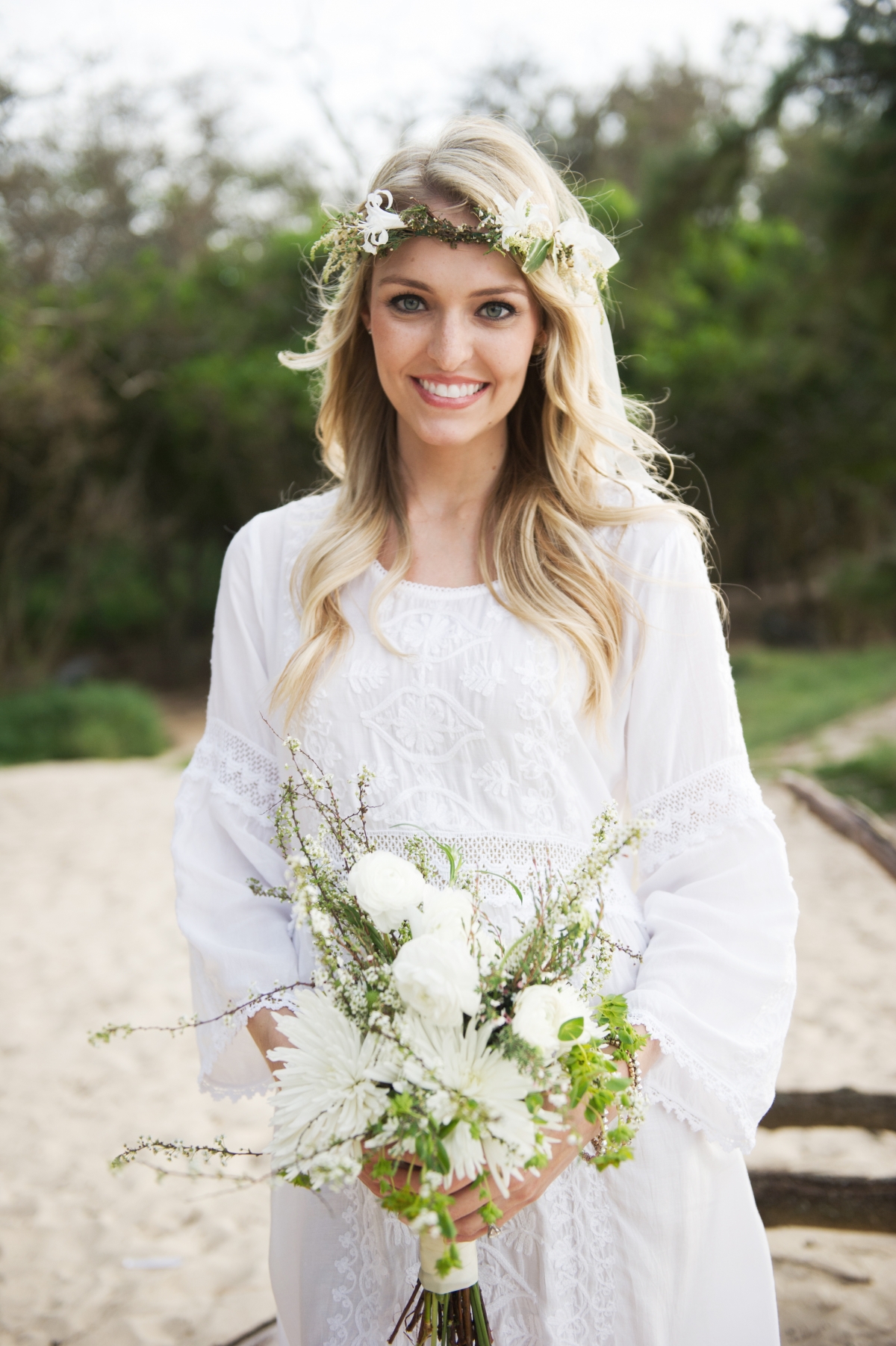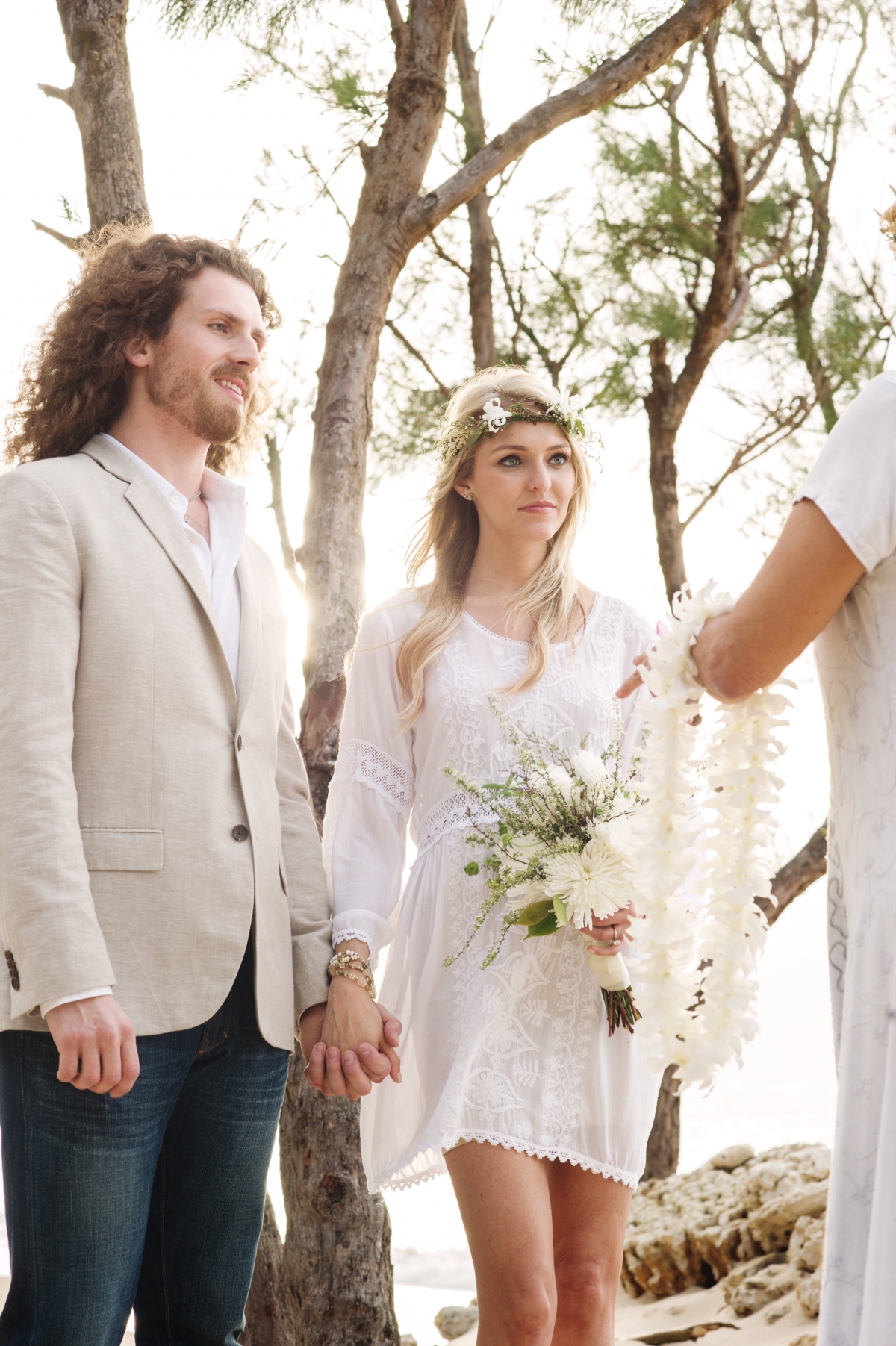 We didn't have anything for a spur-of-the-moment wedding. When we arrived on island, we had to find wedding rings, a dress, a location, a photographer and someone who could marry us...all in one week! The experience was wild and awesome! Ashley was stressed about finding a wedding dress all week. On the morning we were to exchange our vows, she stopped into the resort gift shop and found a flowy white beach cover-up. We wanted our wedding ceremony to be very intimate on a beach that was peaceful and off-the-beaten-path.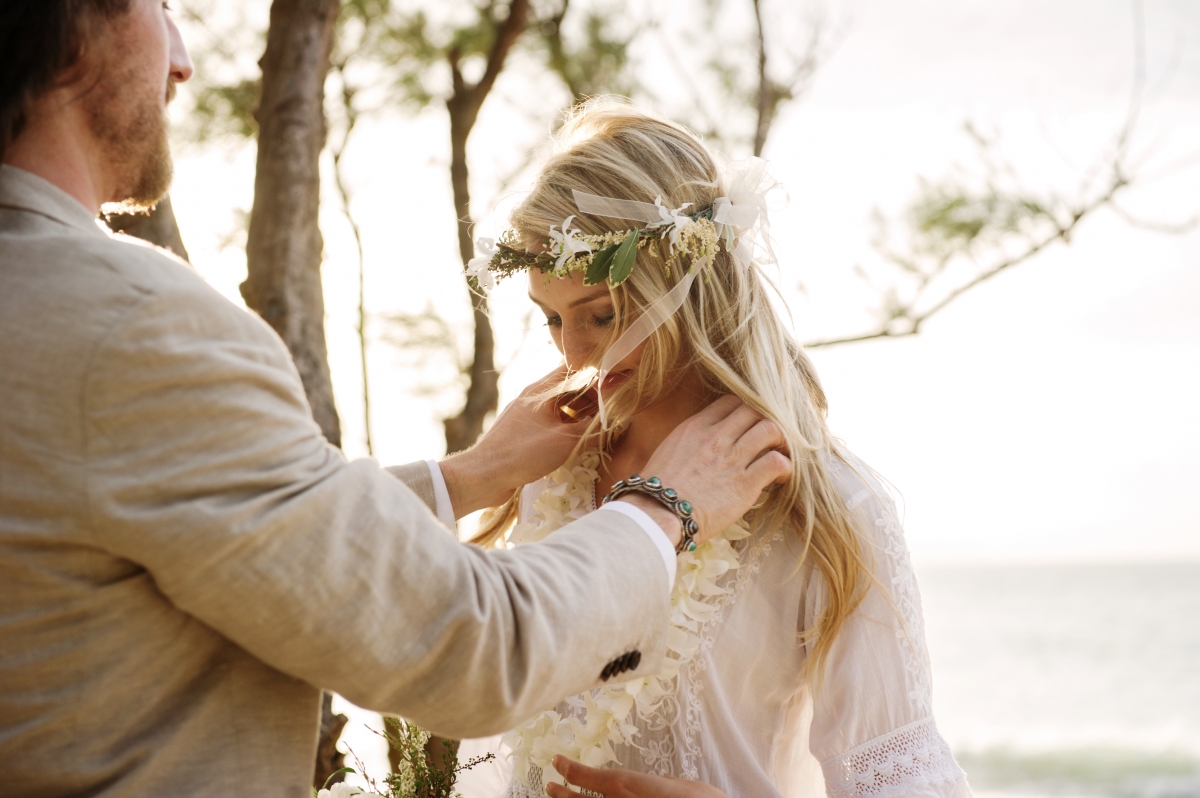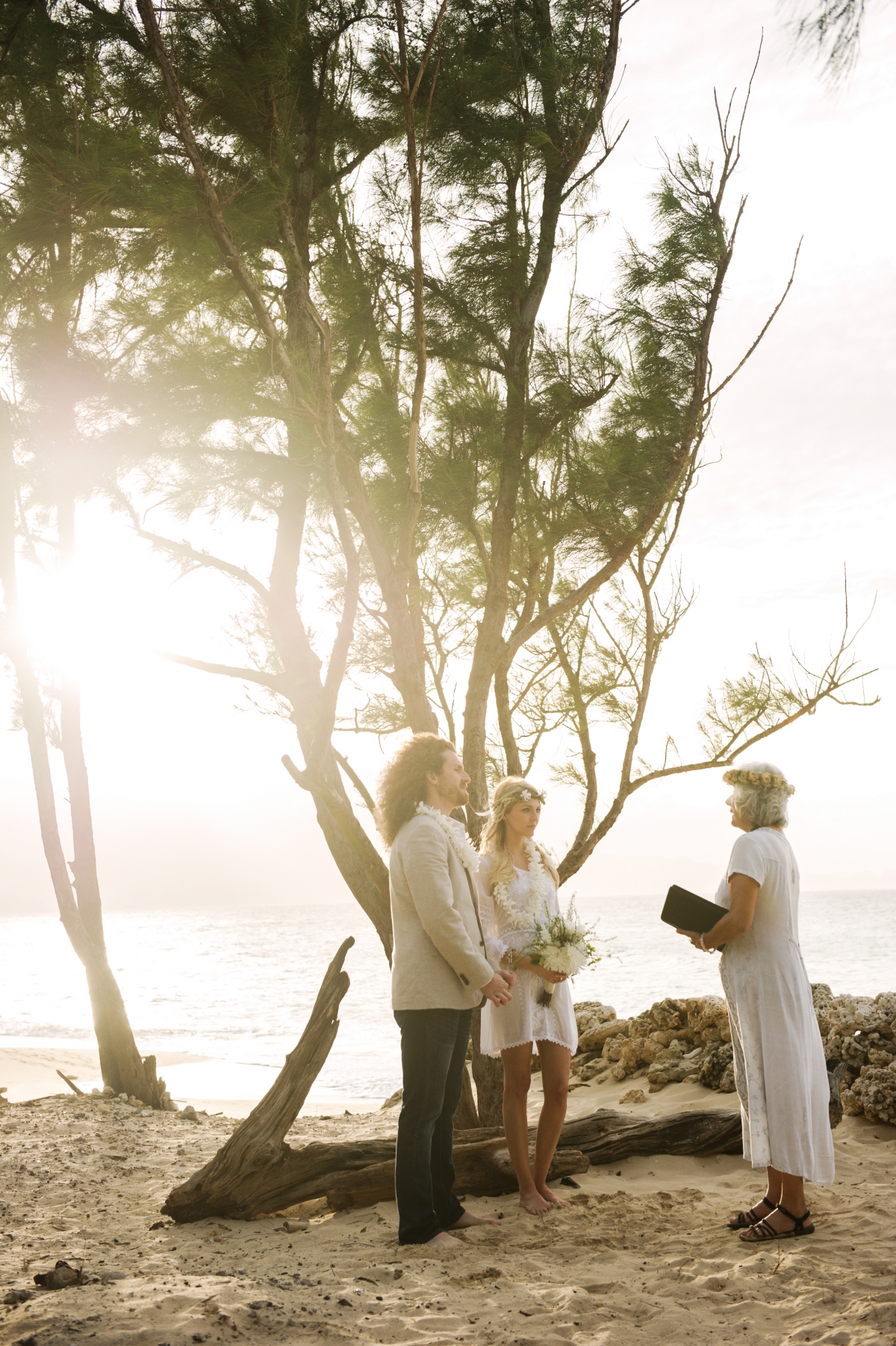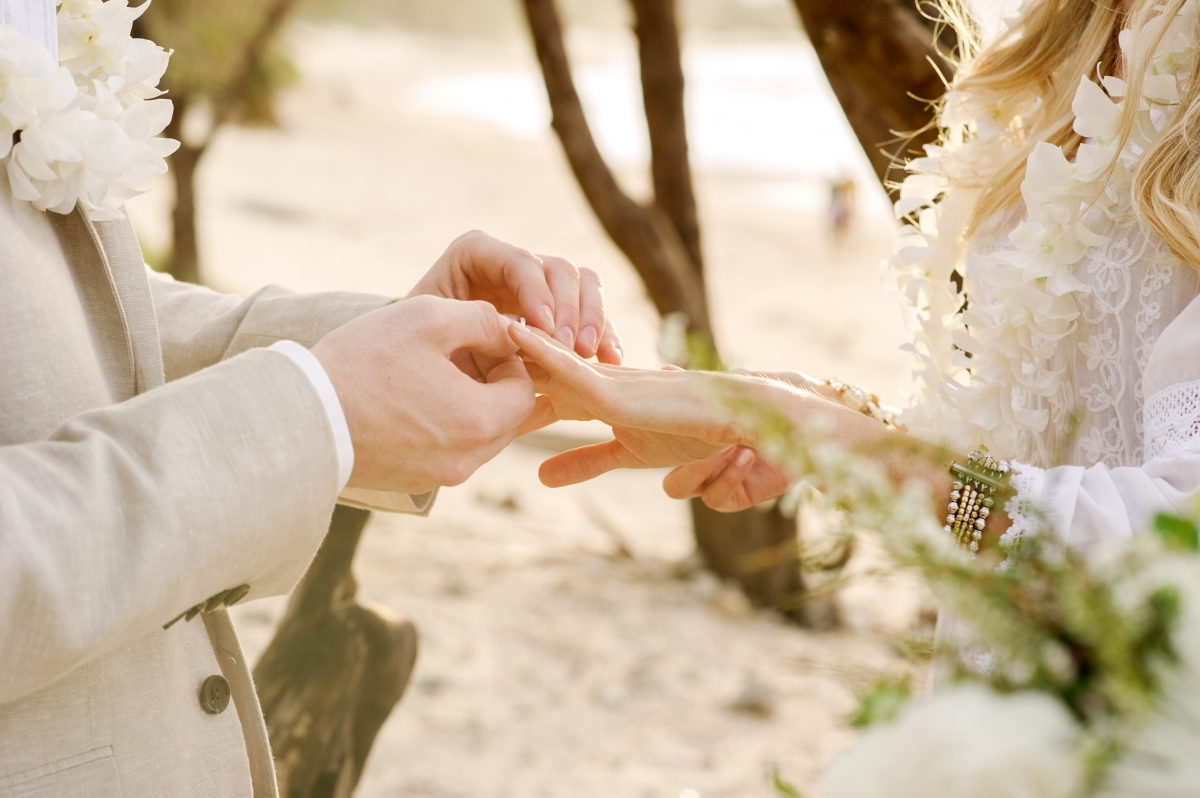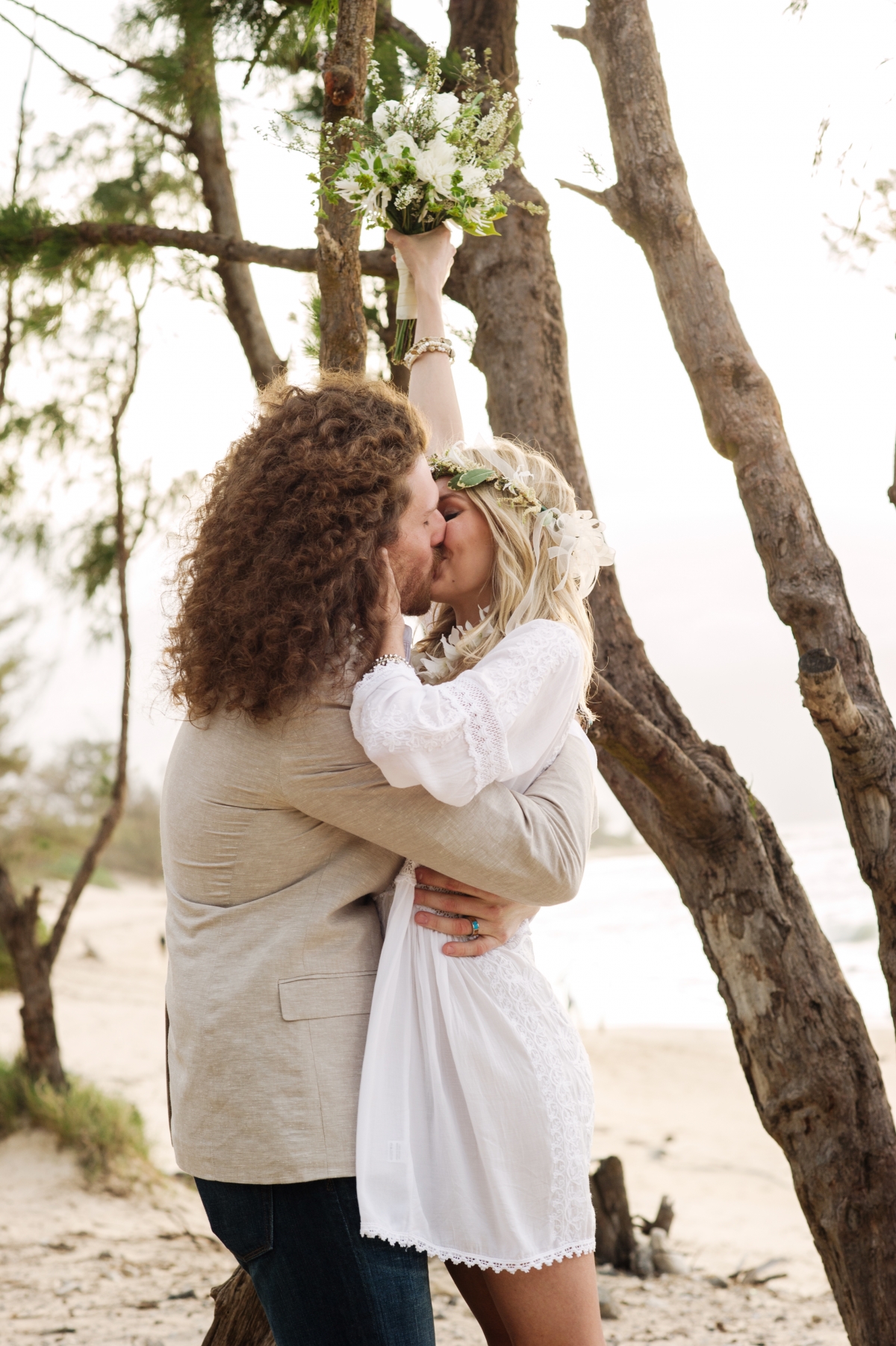 Finding Ashley Camper to photograph our wedding was a dream come true--we loved her work! She suggested Baldwin Beach in Paia on the North Shore for the privacy and sunset views. Reverand Diana George was our officiant and she was so sweet. She incorporated the traditional Hawaiian blowing of the conch shell which really set a whimsical vibe for us. Ashley wanted to have a floral crown with wild flowers from the island and Diana had a friend who helped make one for her. That evening we ate at Maui's legendary restaurant, Mamas Fish House, and were so exhausted we could barely hold our heads up to eat!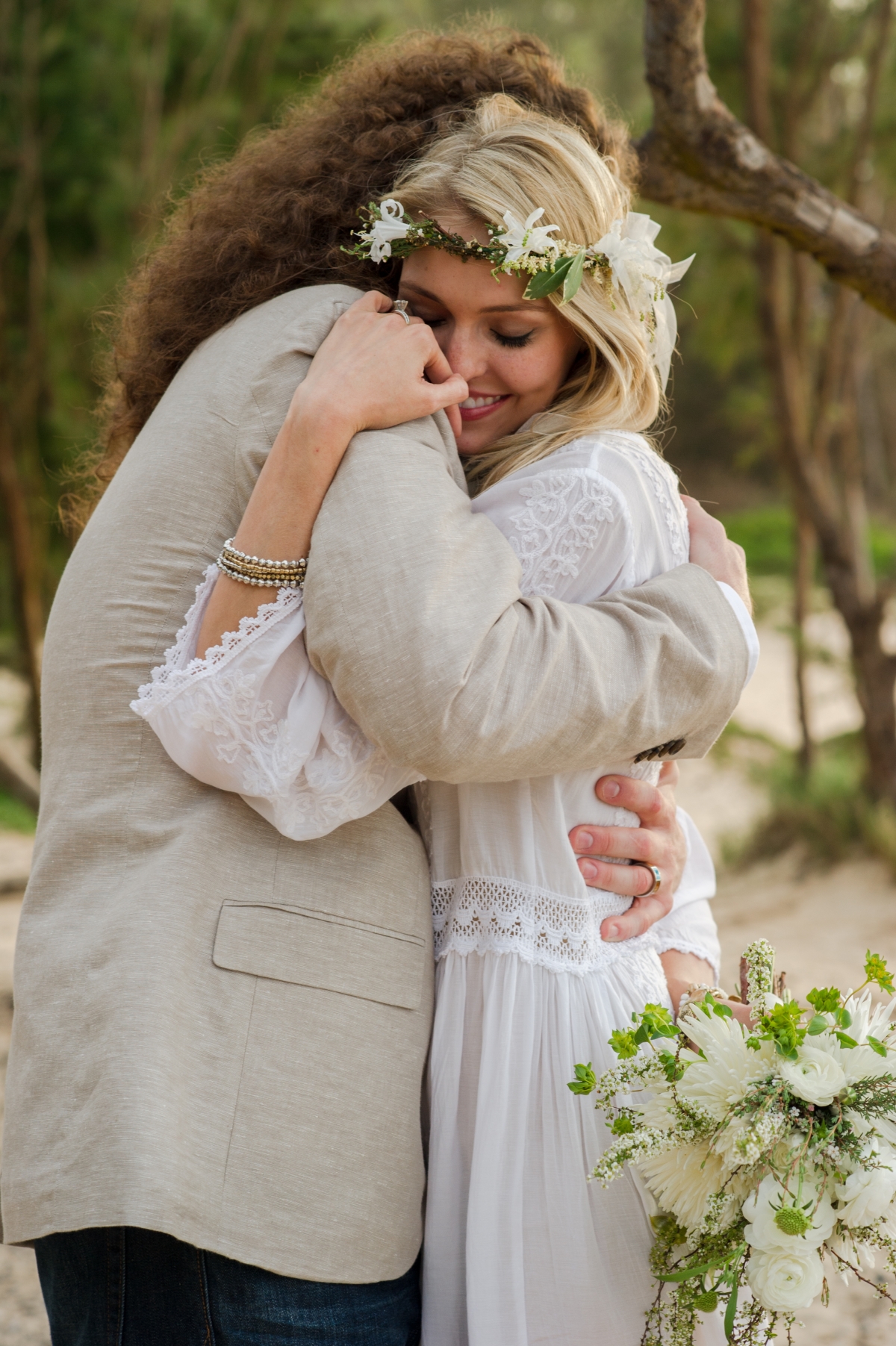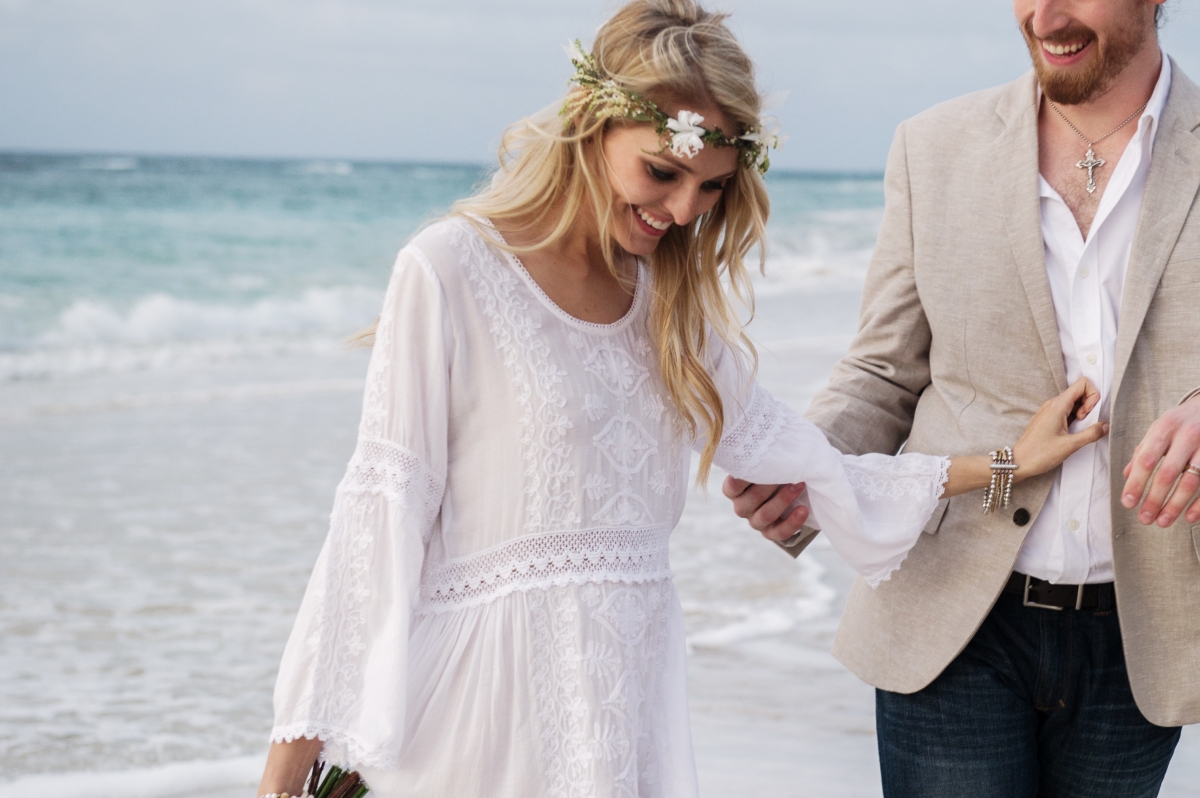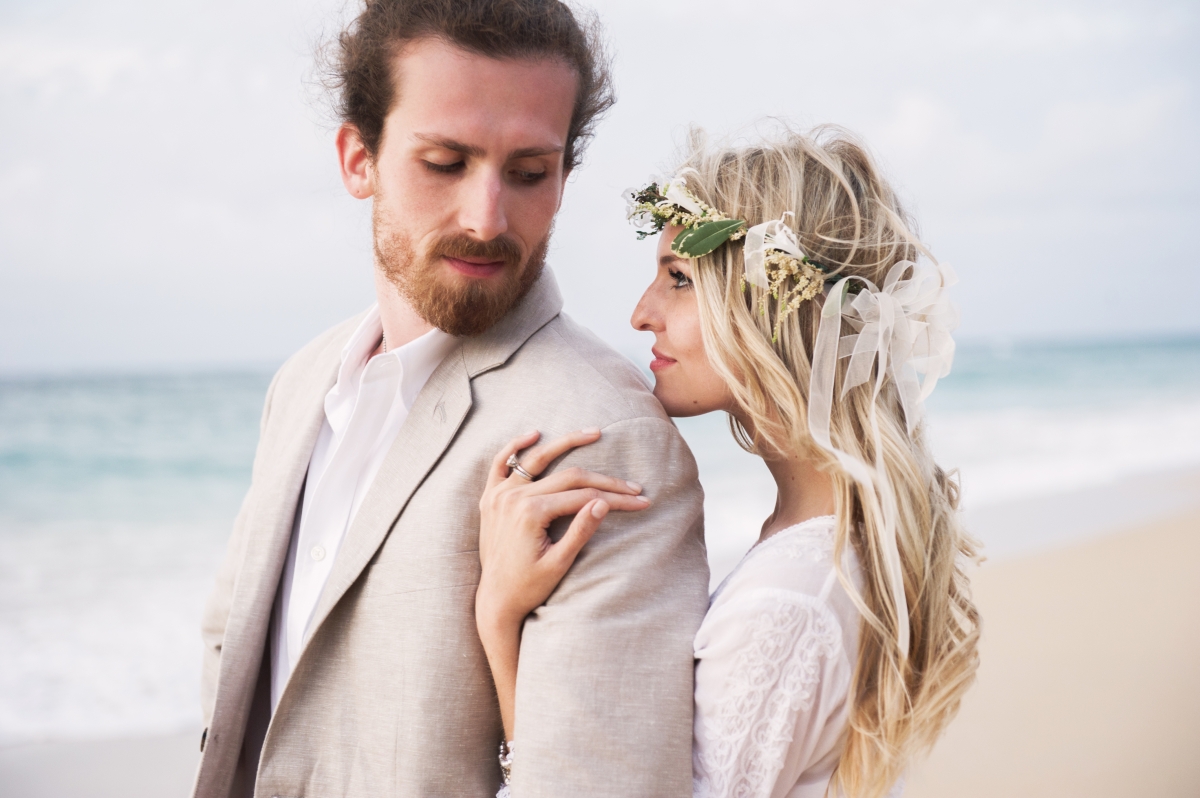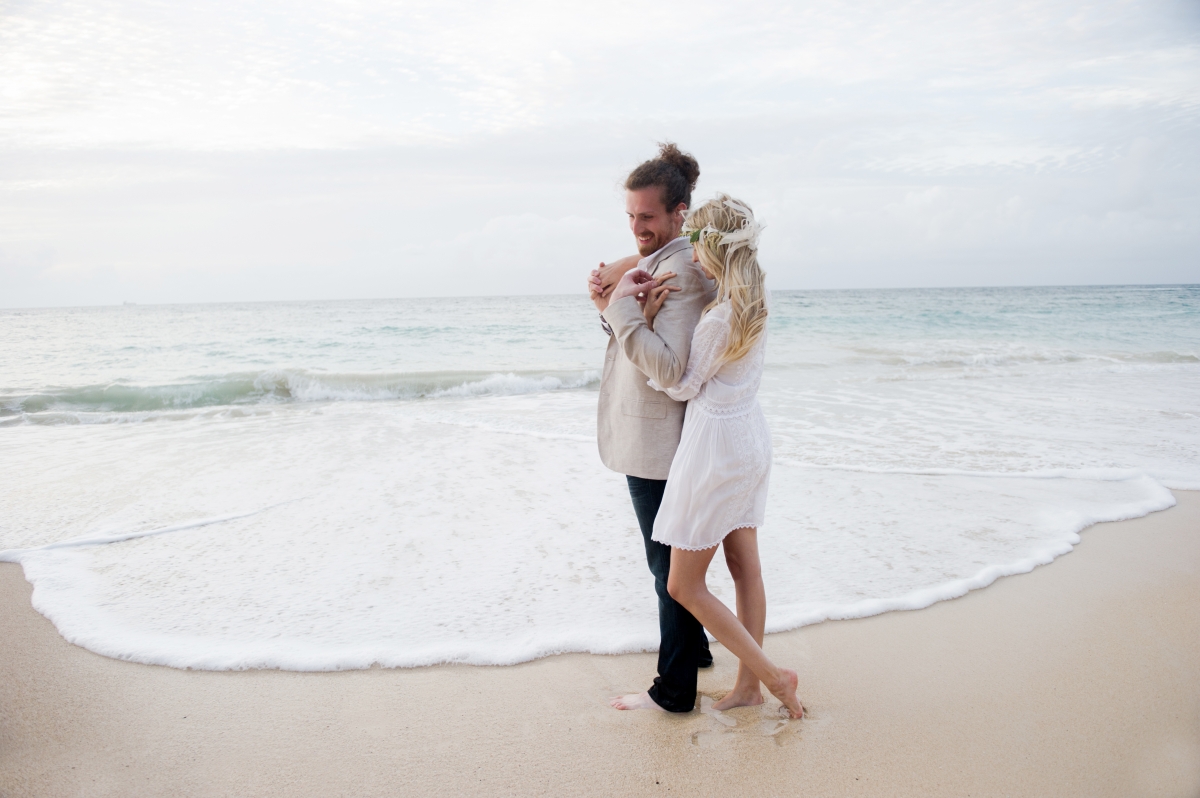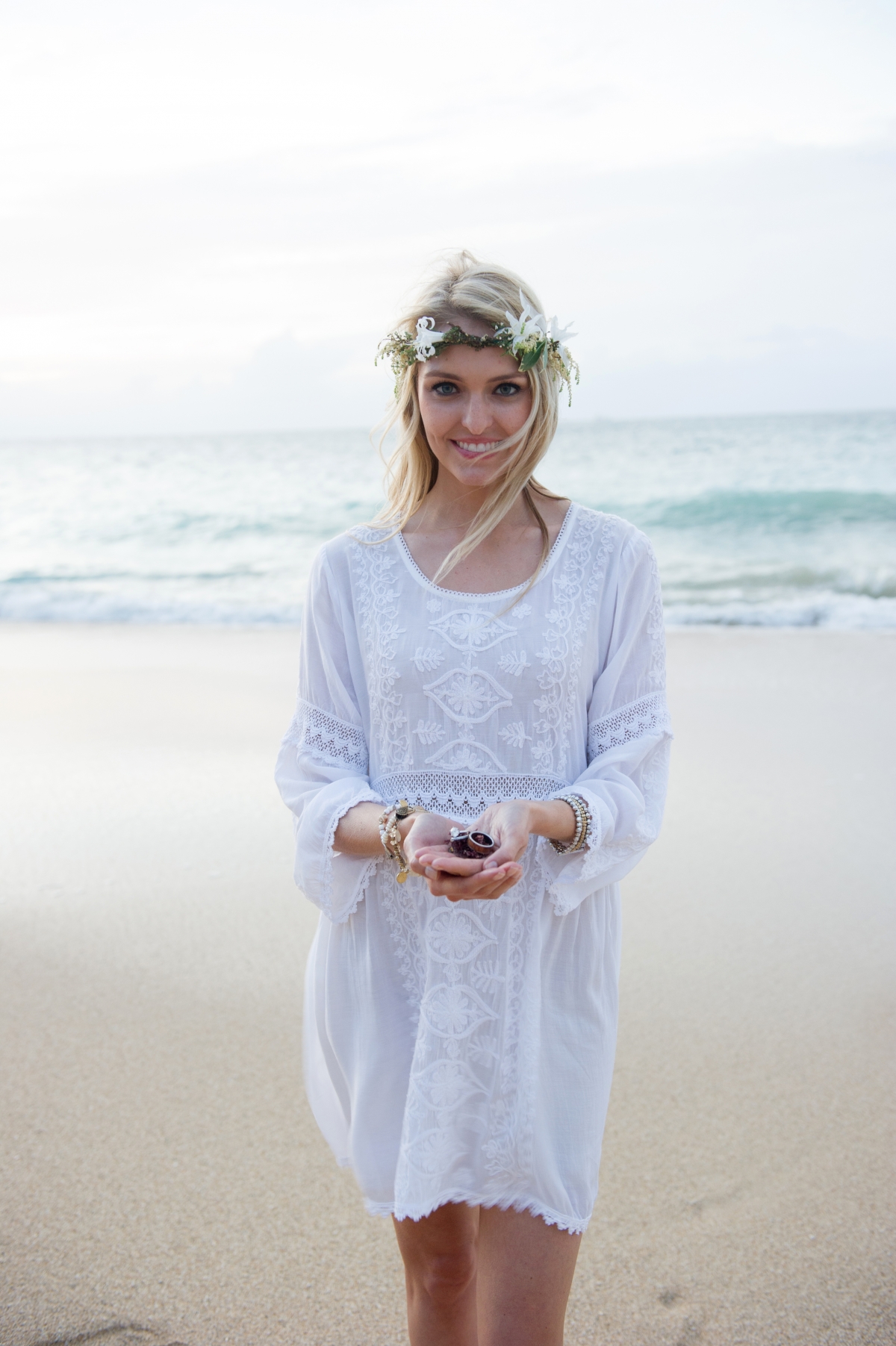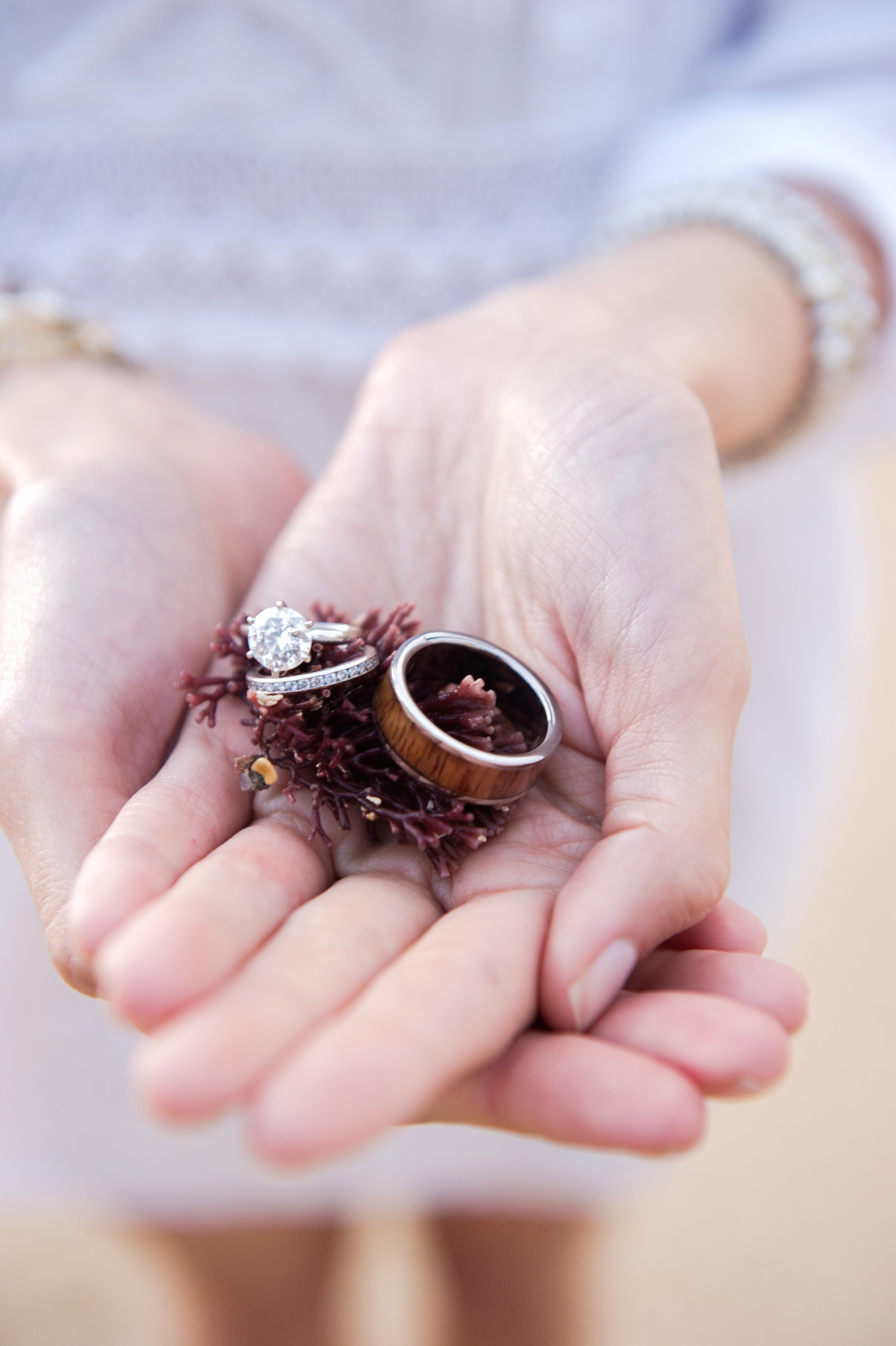 Maui now has a very special place in our hearts and we can't wait to return to celebrate our anniversary. As God works in amazing ways we found out that we are expecting a baby girl soon and we are even considering naming her Paia.