In spite of (or because of?) my close contact with heaps of glamorous, high-budget, perfectly exectued, heavily-floral-ed weddings, I am a vocal advocate of the elopement. I am always searching for and dreaming up elopement plans. The budget is generally split four ways: perfect dress, airplane tickets, ceremony location, photography. Not every girl dreams of whisking away with her lover to a small (read: unattended) ceremony with minimal decor. But I do.
And my latest elopement inspiration is the stuff of dreams.
The photographic story to follow is an impressive and lovely narrative of raw beauty and connection. A big, slow river runs through wild British Columbia country where Kristy and Ben perform a healing smudge ceremony. It is attended exclusively by these two, a solitary train, a dog, and a plain of horses. The sense of place is vast; the open, Northwestern mountains are a fitting locale for editorial's immense emotional feeling. With two beautiful souls, a place in the sky, and a handful of cleansing, smoldering sage, photographer Tristan Casey of Let's Get Lost and Save the Date Beauty styling create and capture an unforgettable union.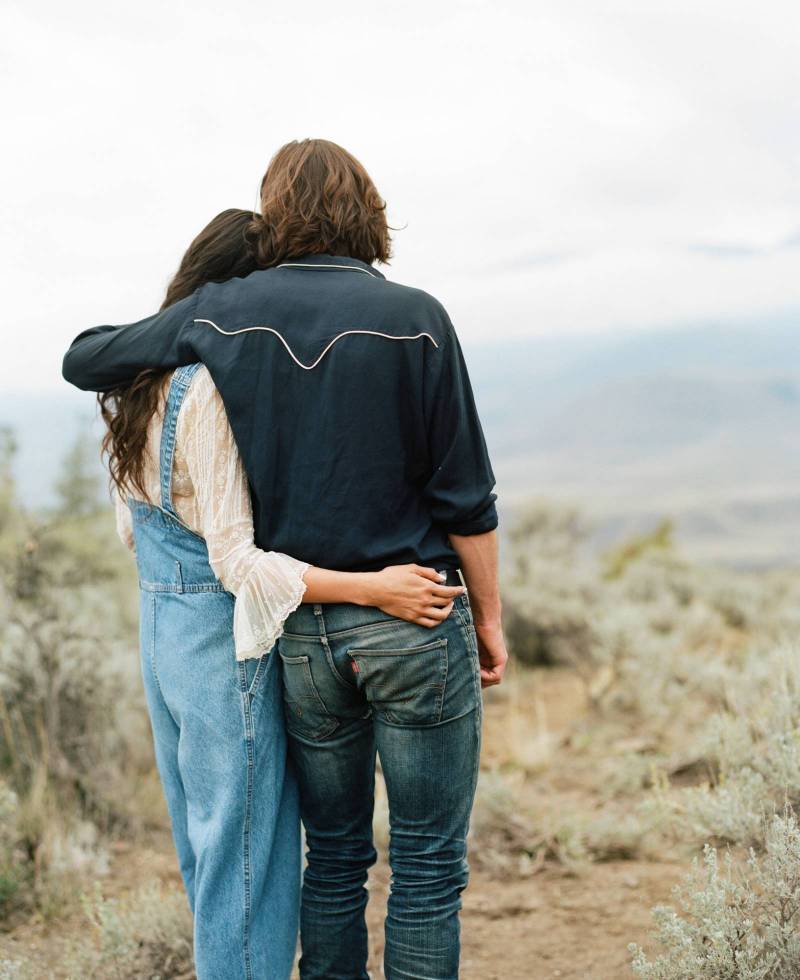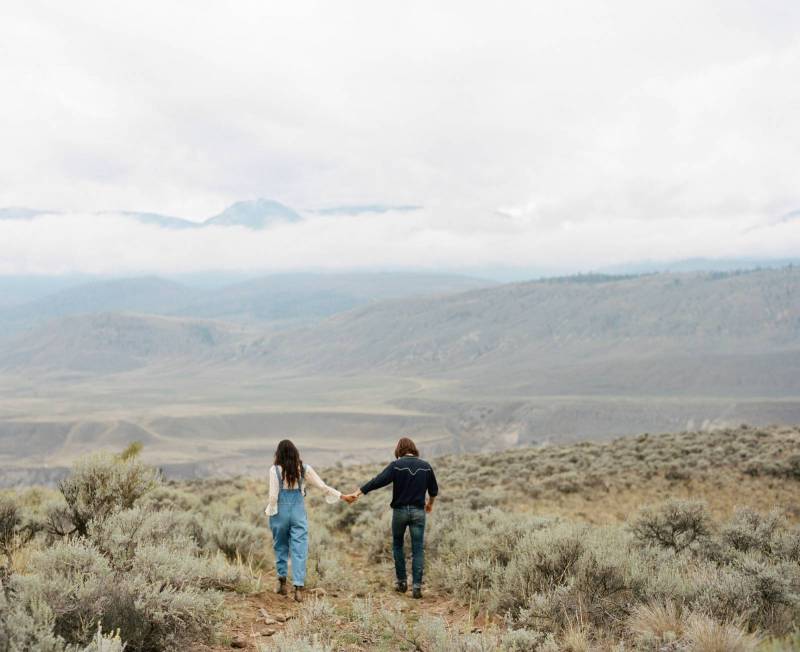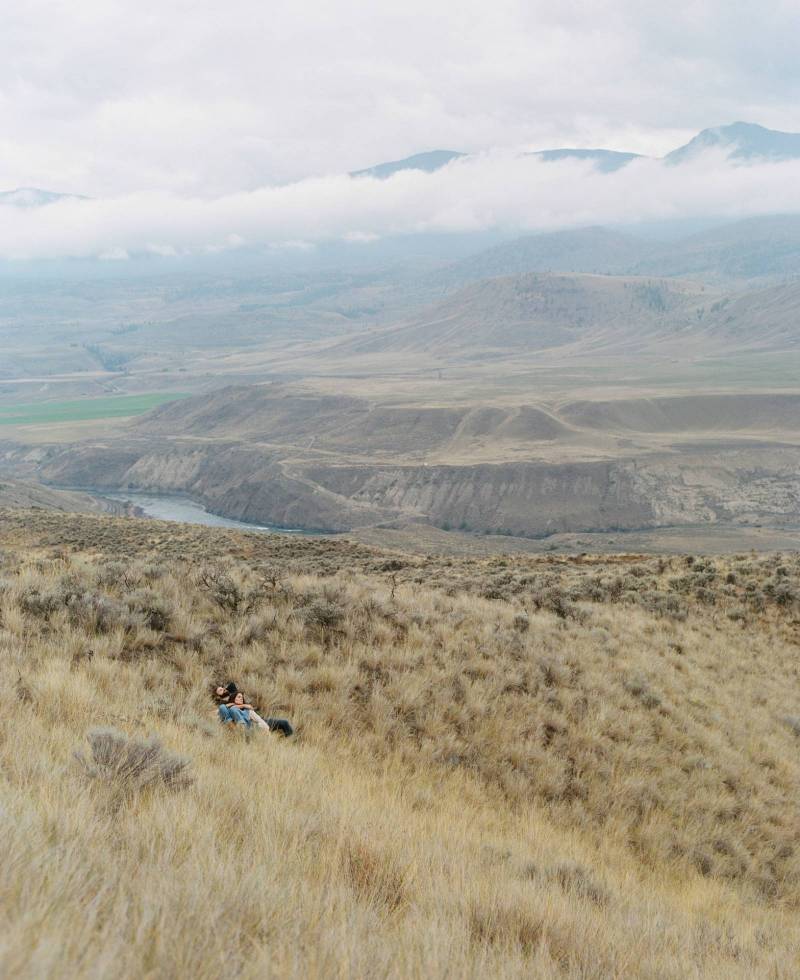 From Tristan:
It's a weekend getaway to the sun seared plateaus of Ashcroft; vast highlands rising above the Fraser River in British Columbia. On the crests above the river, Kristy and Ben practice smudging, an ancient tradition of many indigenous cultures across North America, including the Swampy Cree, of which Kristy is a member, on her mother's side. Kristy and Ben smudge together often. It's a way of centring themselves amid their work championing aboriginal culture and history, working on their art and taking a moment to reflect together.
Ben is a folk singer/songwriter whose music calls out to the spirit of the wild west and explores the past of Canada's aboriginal peoples. Kristy is a visual artist who passionately incorporates her Cree heritage into her everyday life. Smudging offers a way to give thanks for each other and everything that enables them to be together. "We pray throughout," says Ben, "usually thanking the Creator for his provisions and the earth, our Mother, for her abundance."
Dress: Community Vintage Vancouver