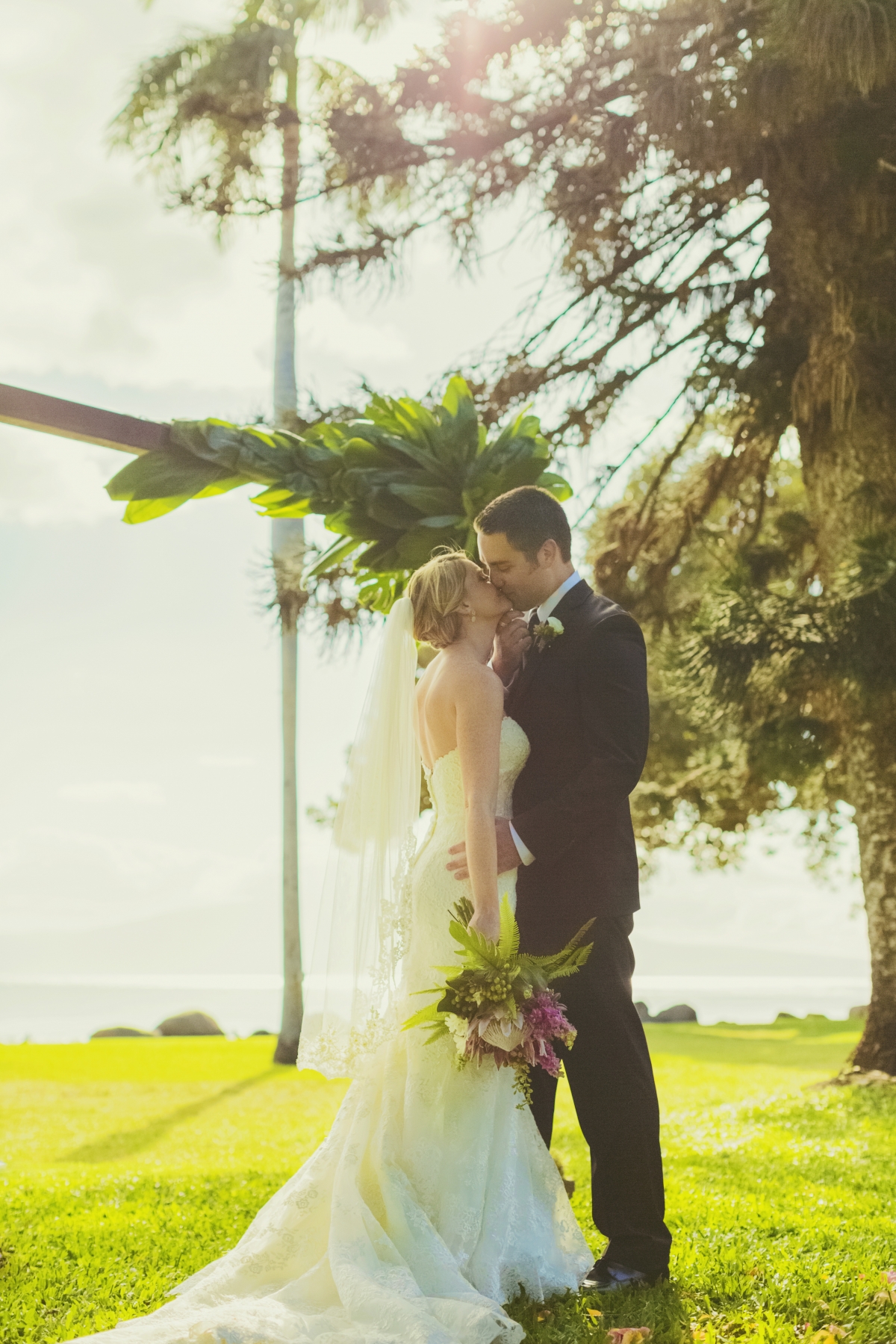 For Chrisna and Brandon's destination wedding at the Olowalu Plantation House in Maui, Hawaii, they kept the words simple, natural and personal in mind. "I wanted everything to feel easy going, intimate, family-style, and of course, Hawaiian!" says the bride. "I really enjoyed learning about Hawaii while reasearching our destination wedding. It took a lot of work to plan everything ourselves but it worked out in the most beautiful way! We met so many wonderful people that we will never forget!
"I cannot express how much our wedding photographer Angie Diaz was a blessing for us. She helped us in so many ways that words can't express. Not only does her work speak for itself, but once you meet her it goes to a whole other level."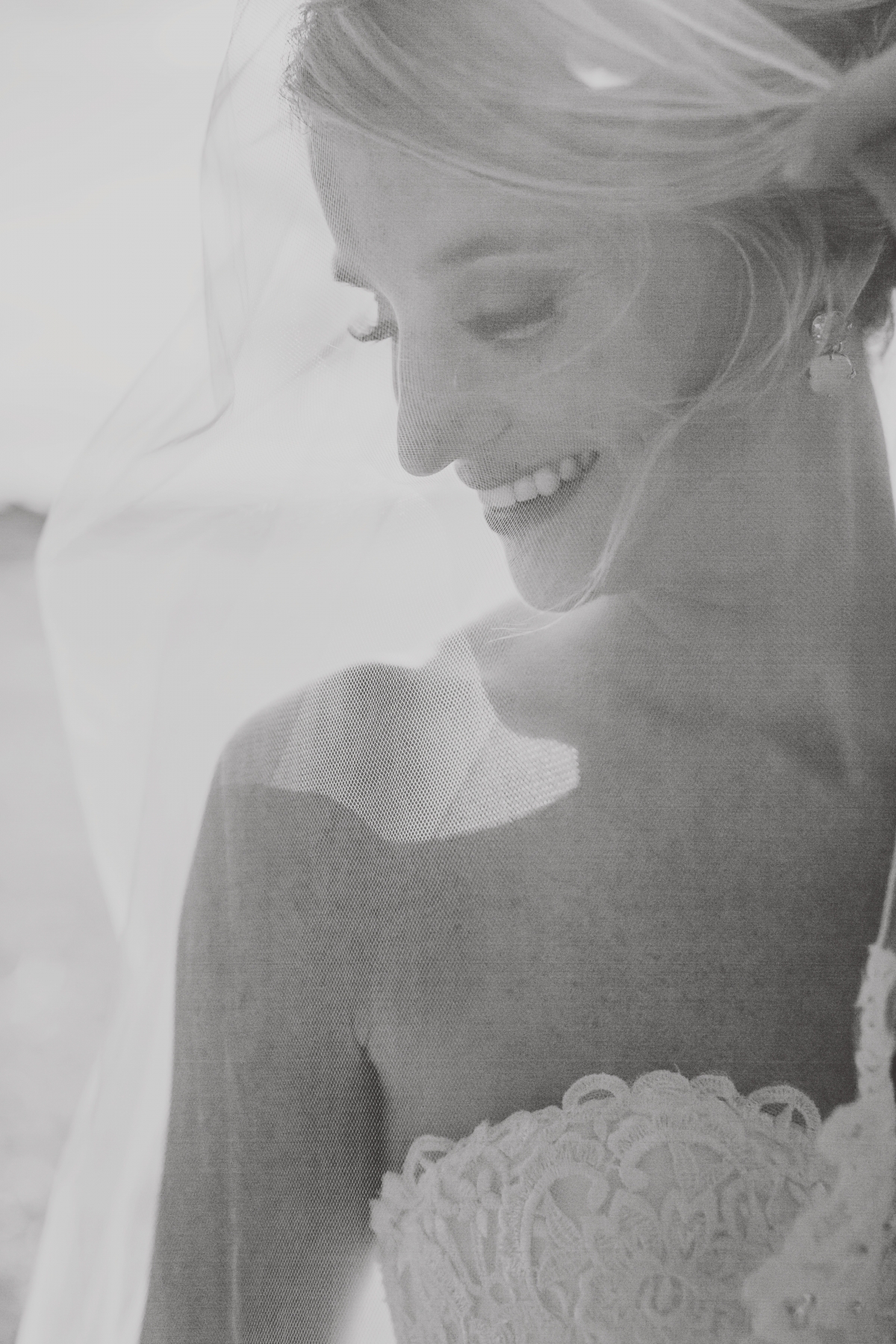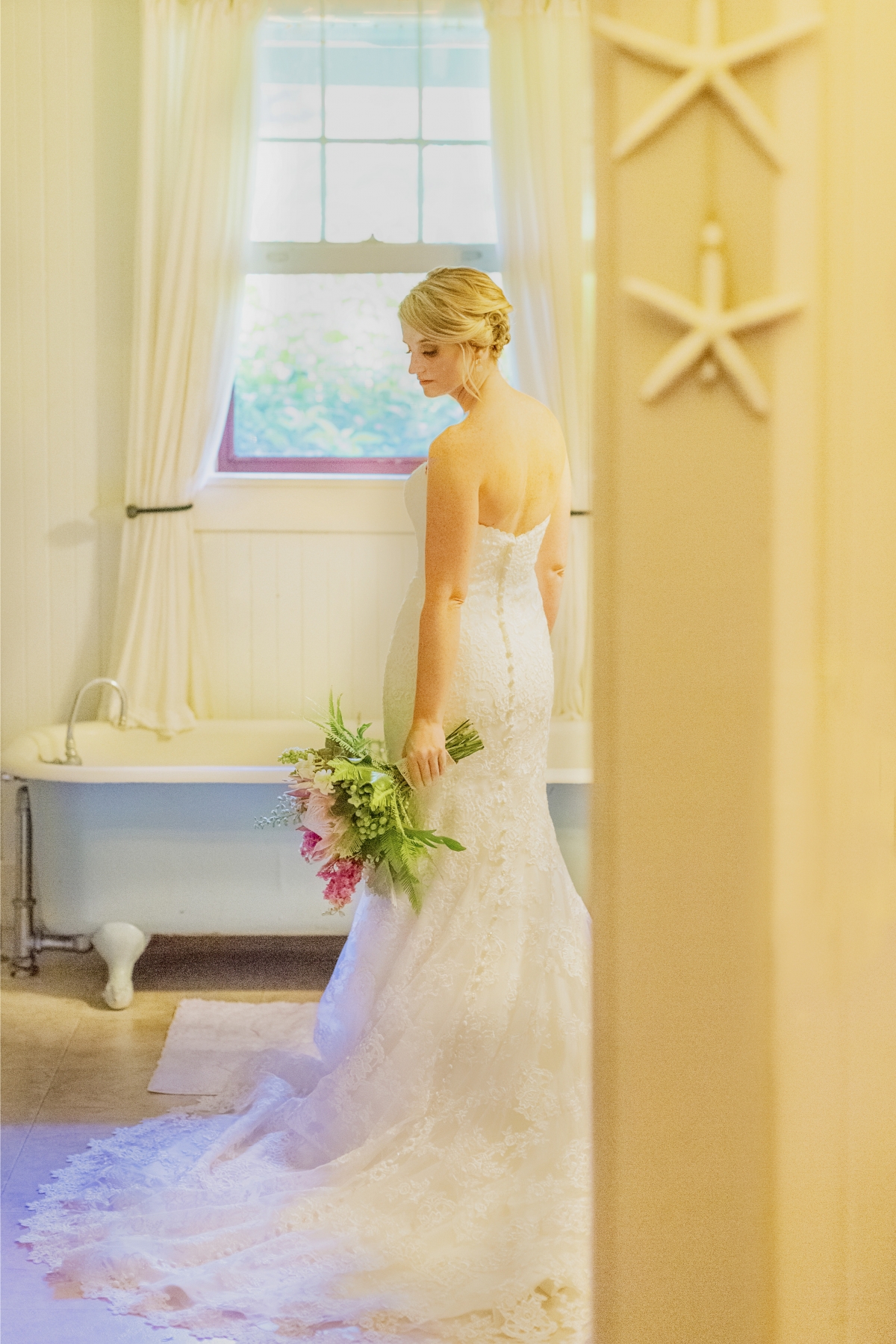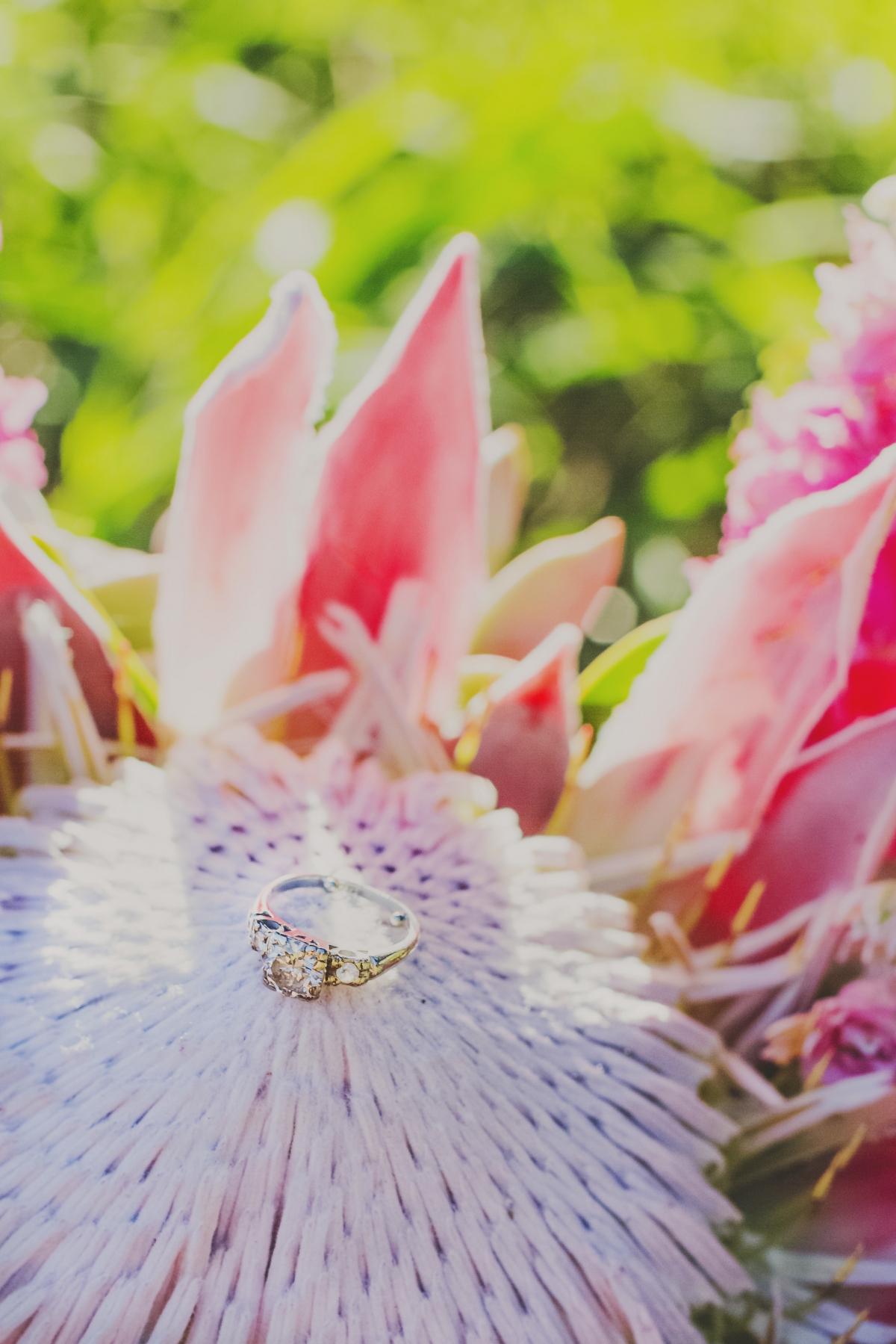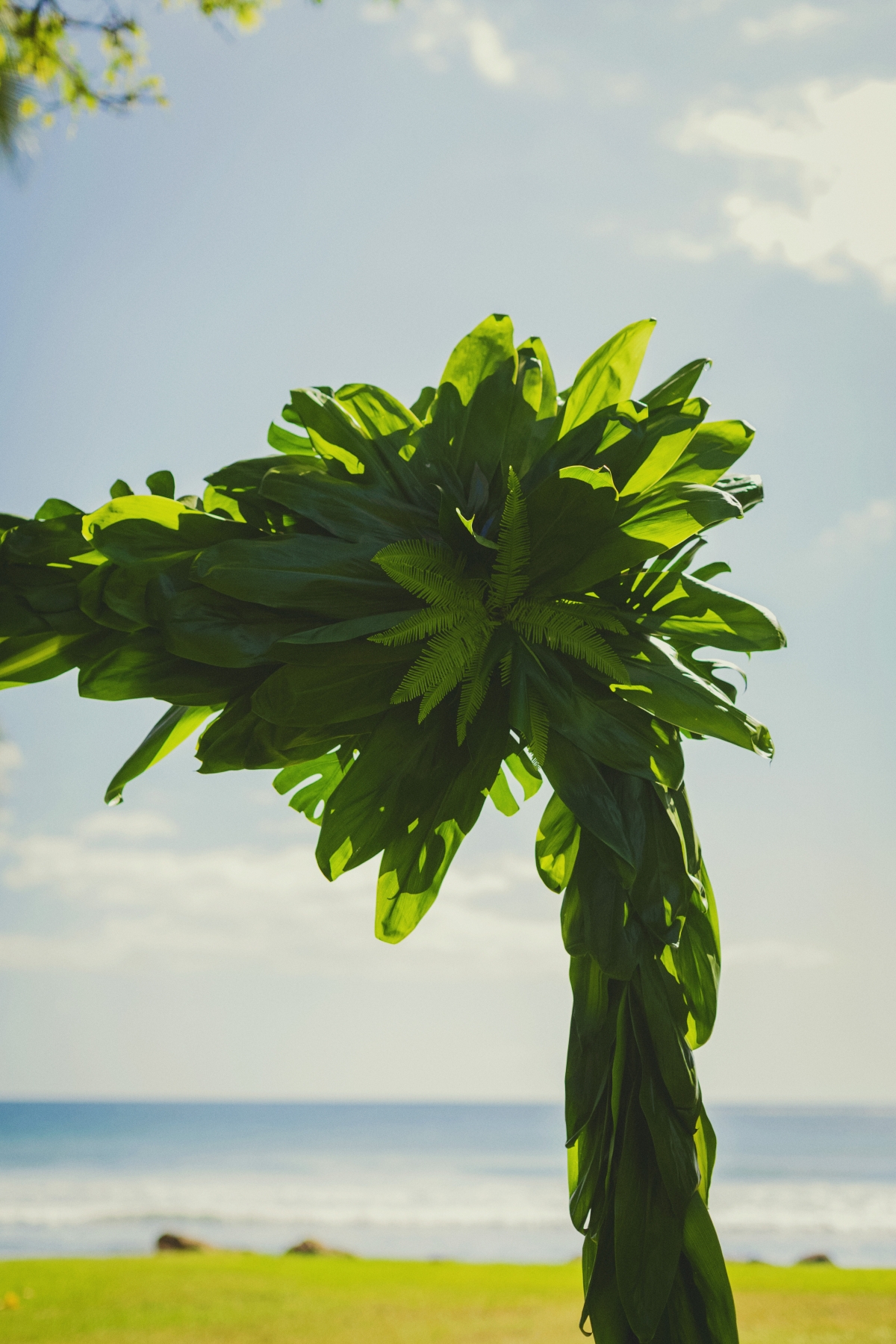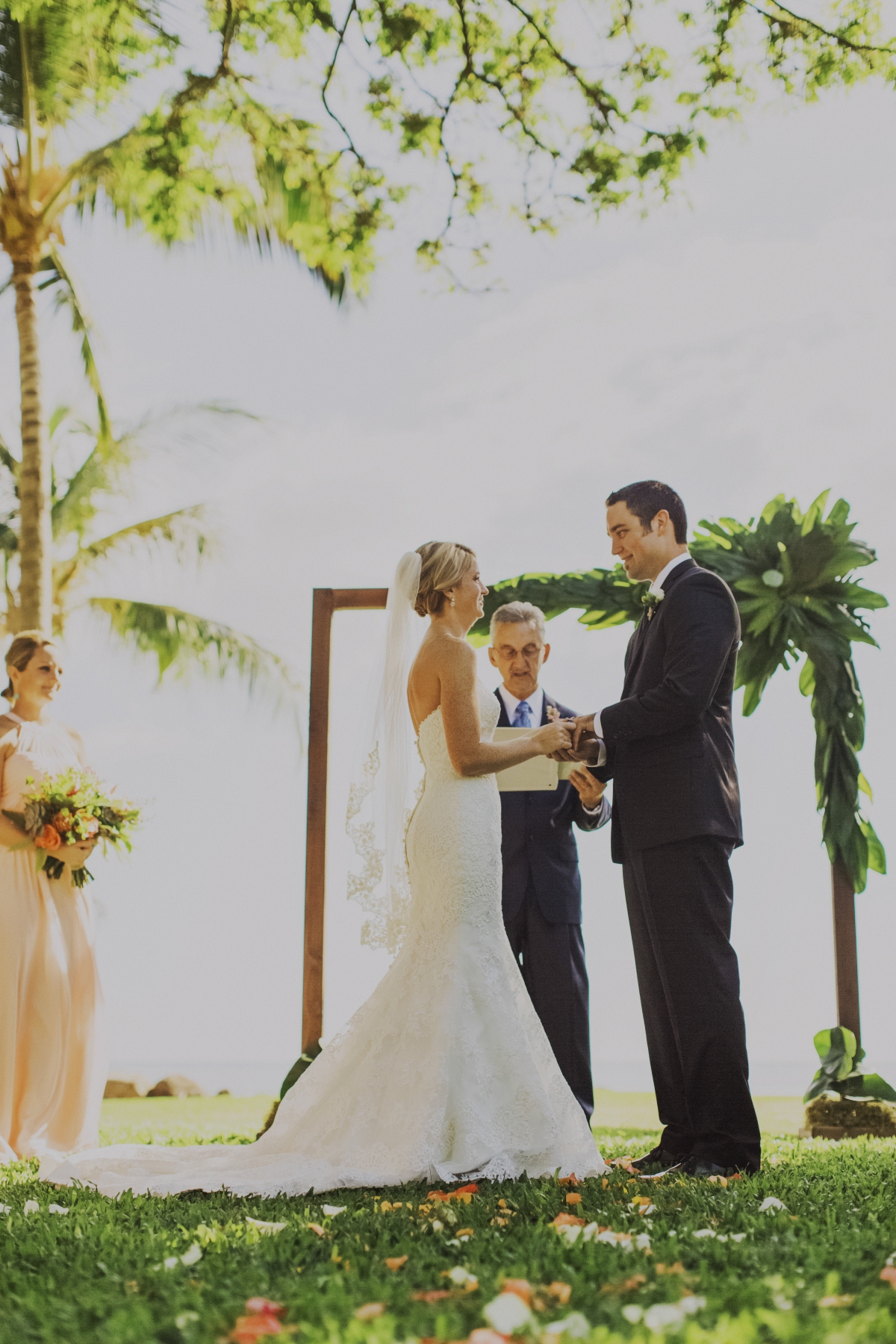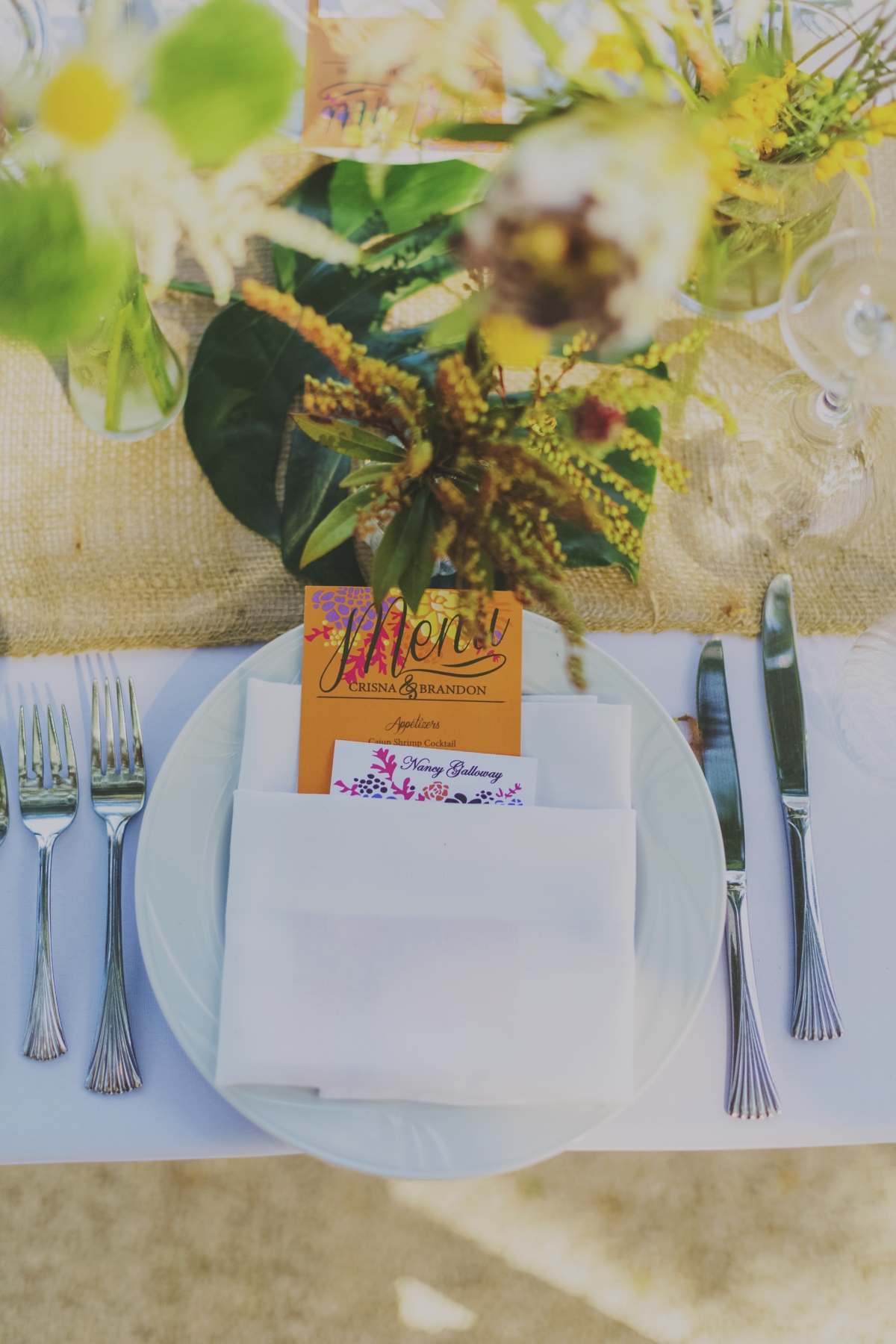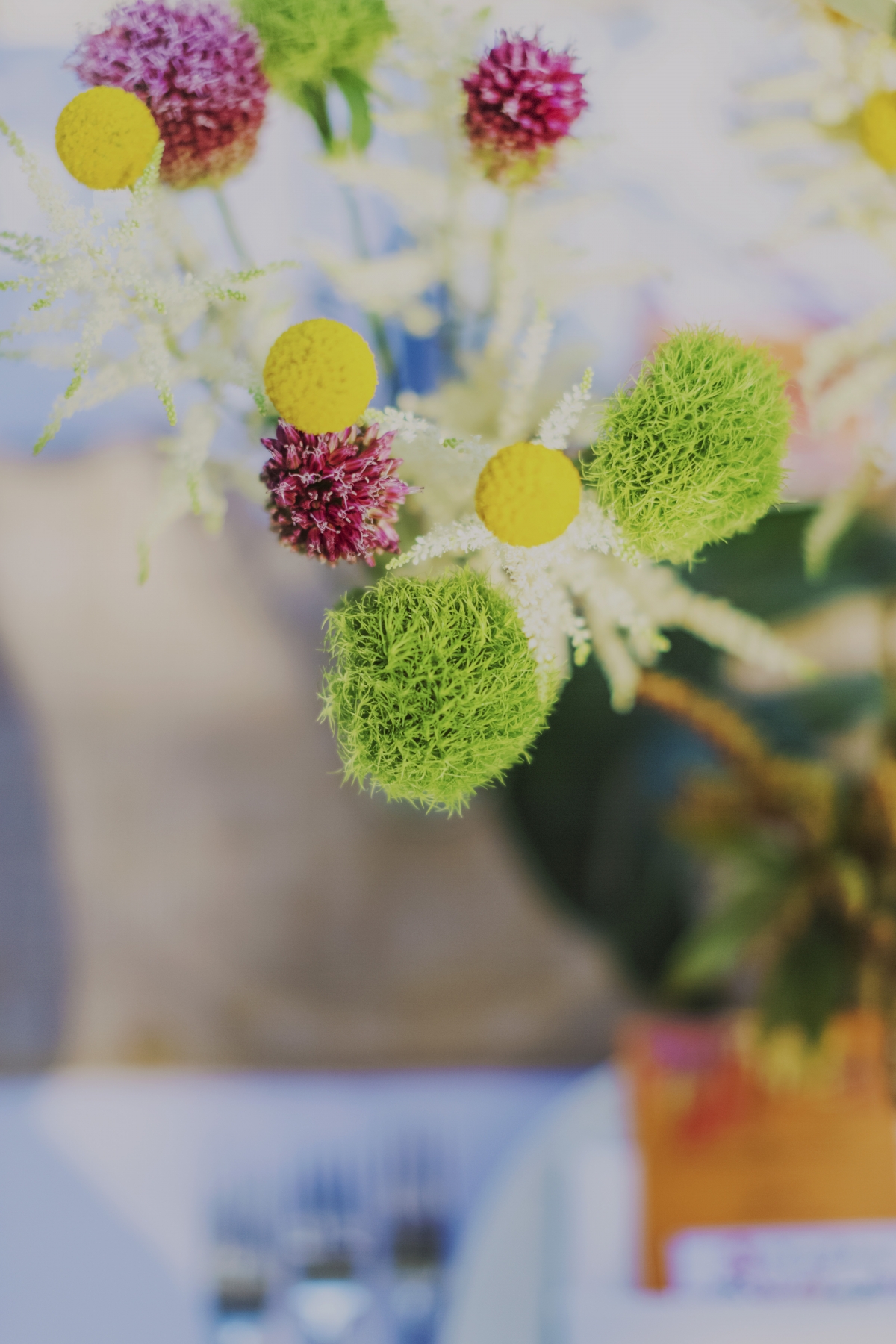 Working with Dellables was outstanding! They created a custom-made dark wooden ceremony arch adorned in bold tea leaves. As for the reception tables, there was no specific plan for the flowers, I just simply wanted to take a look around the flower shop and see what struck my fancy! My friend Jessica Redding designed the flower arrangements for the tables (we purchased the flowers from Atrium Design Works). I think they turned out beautifully and complemented the bouquets perfectly."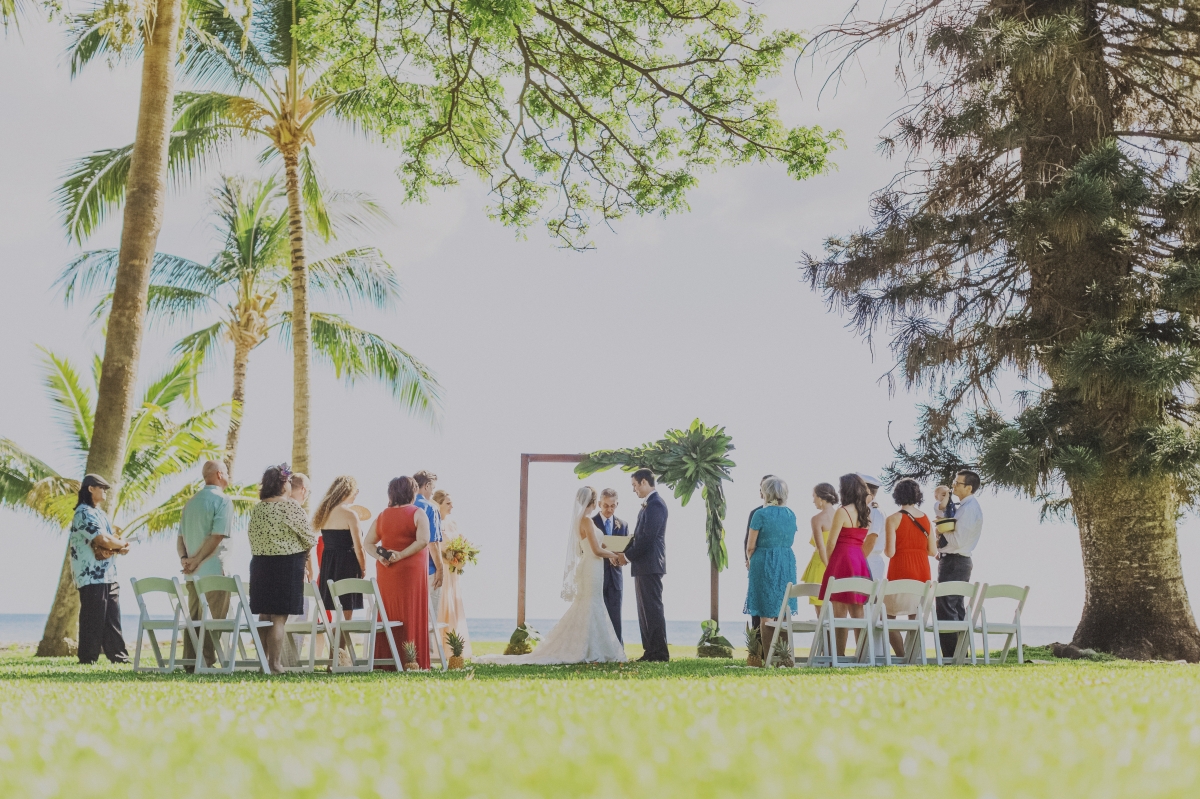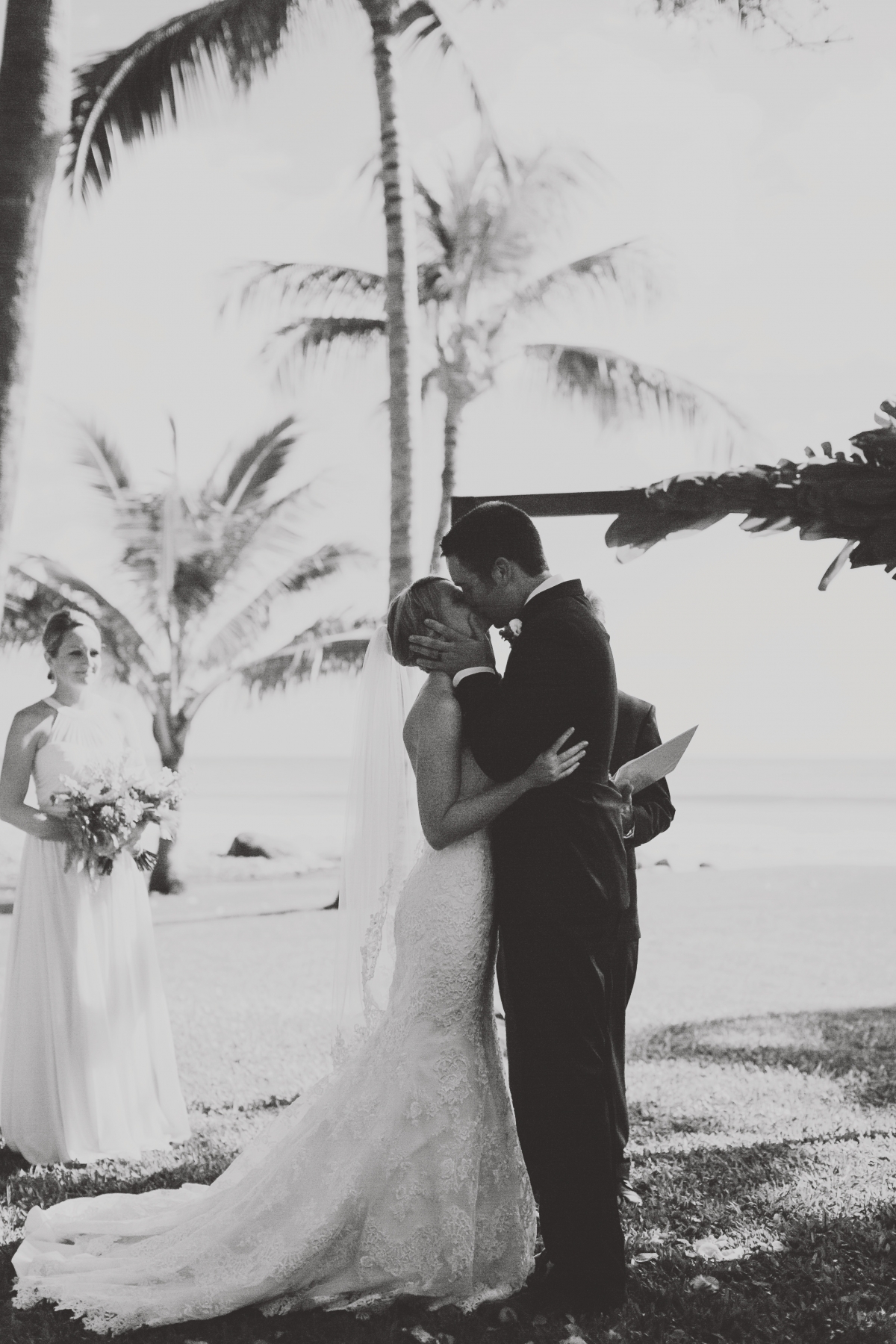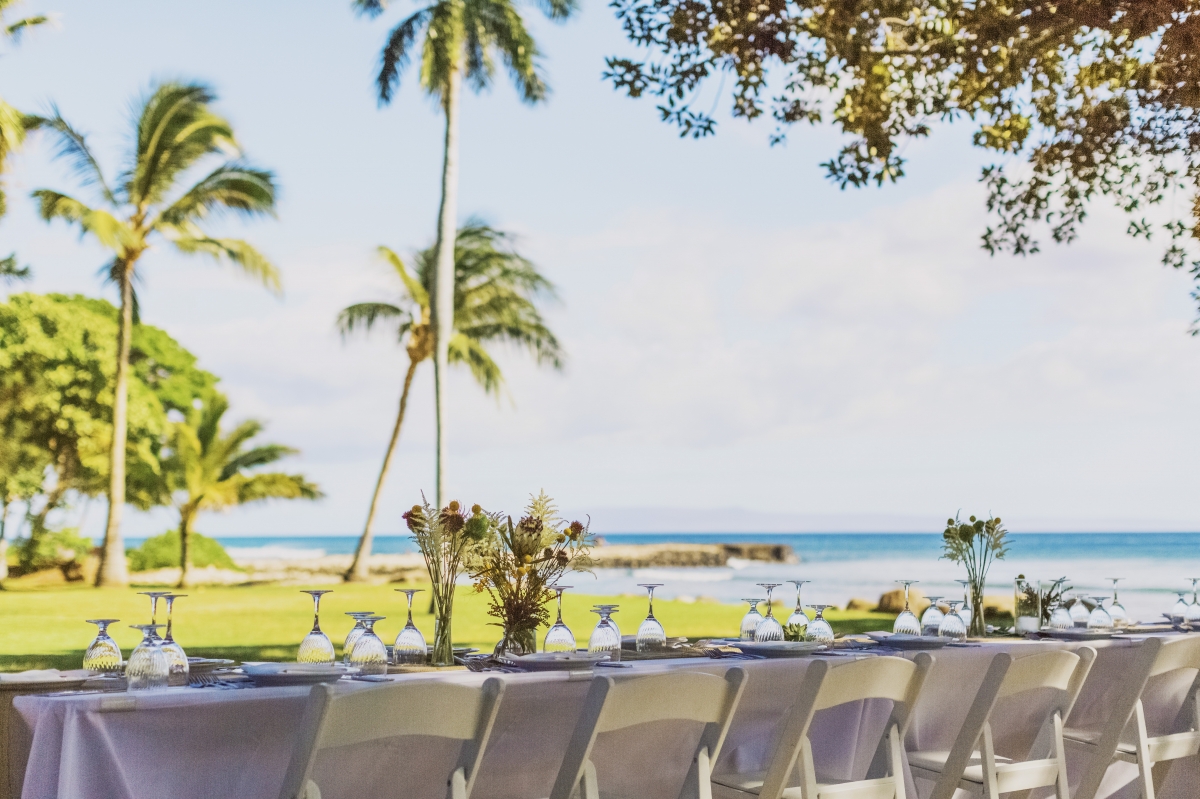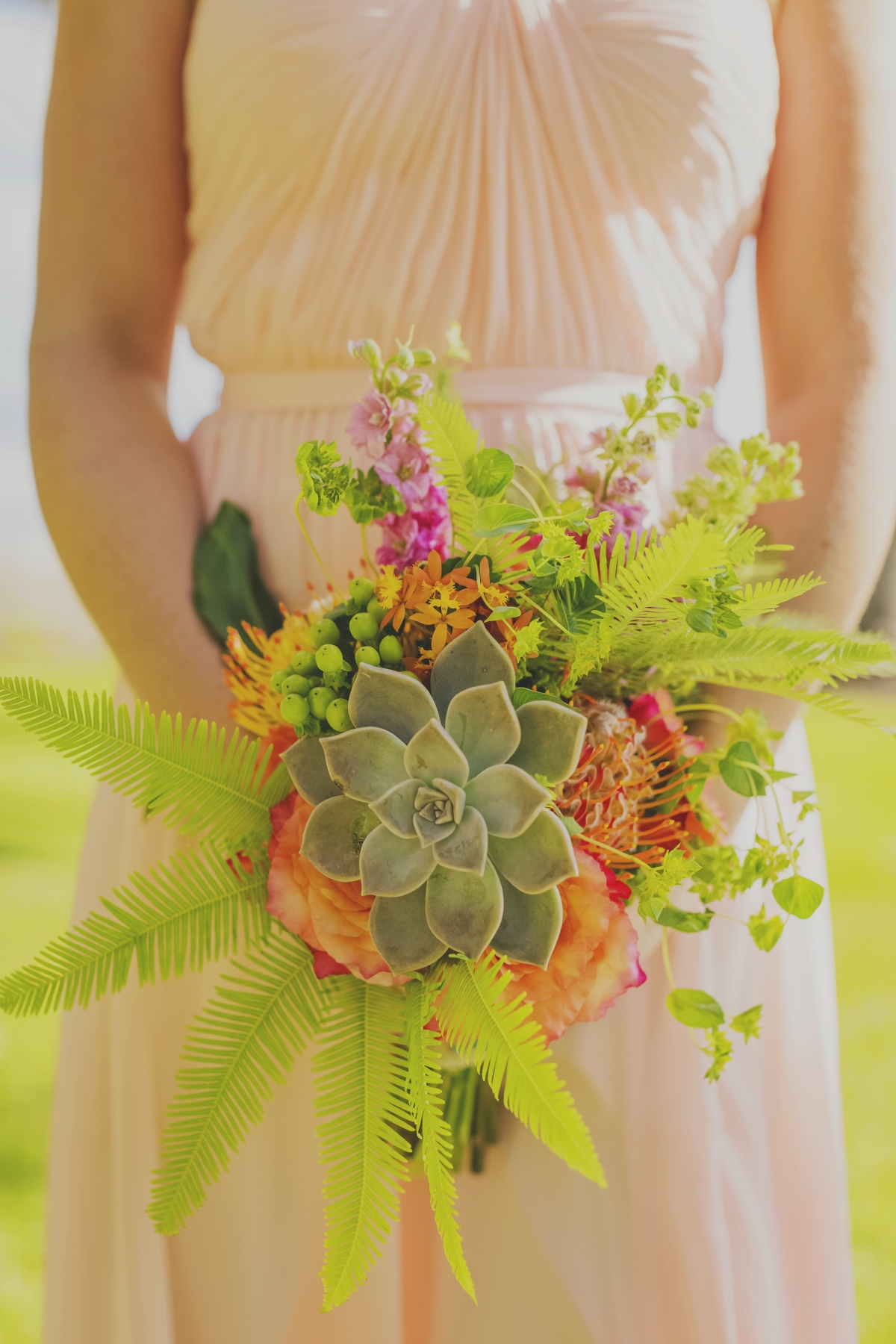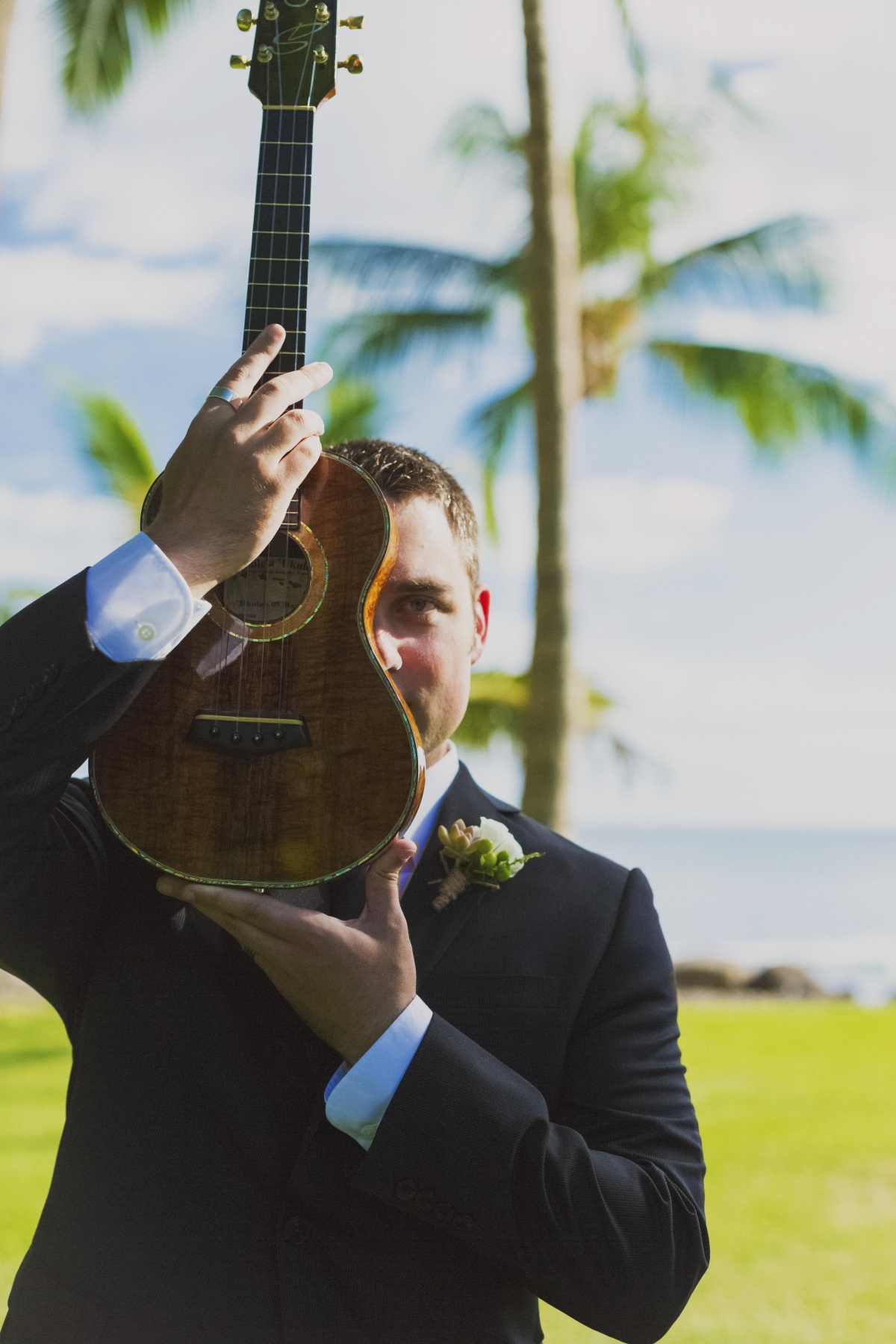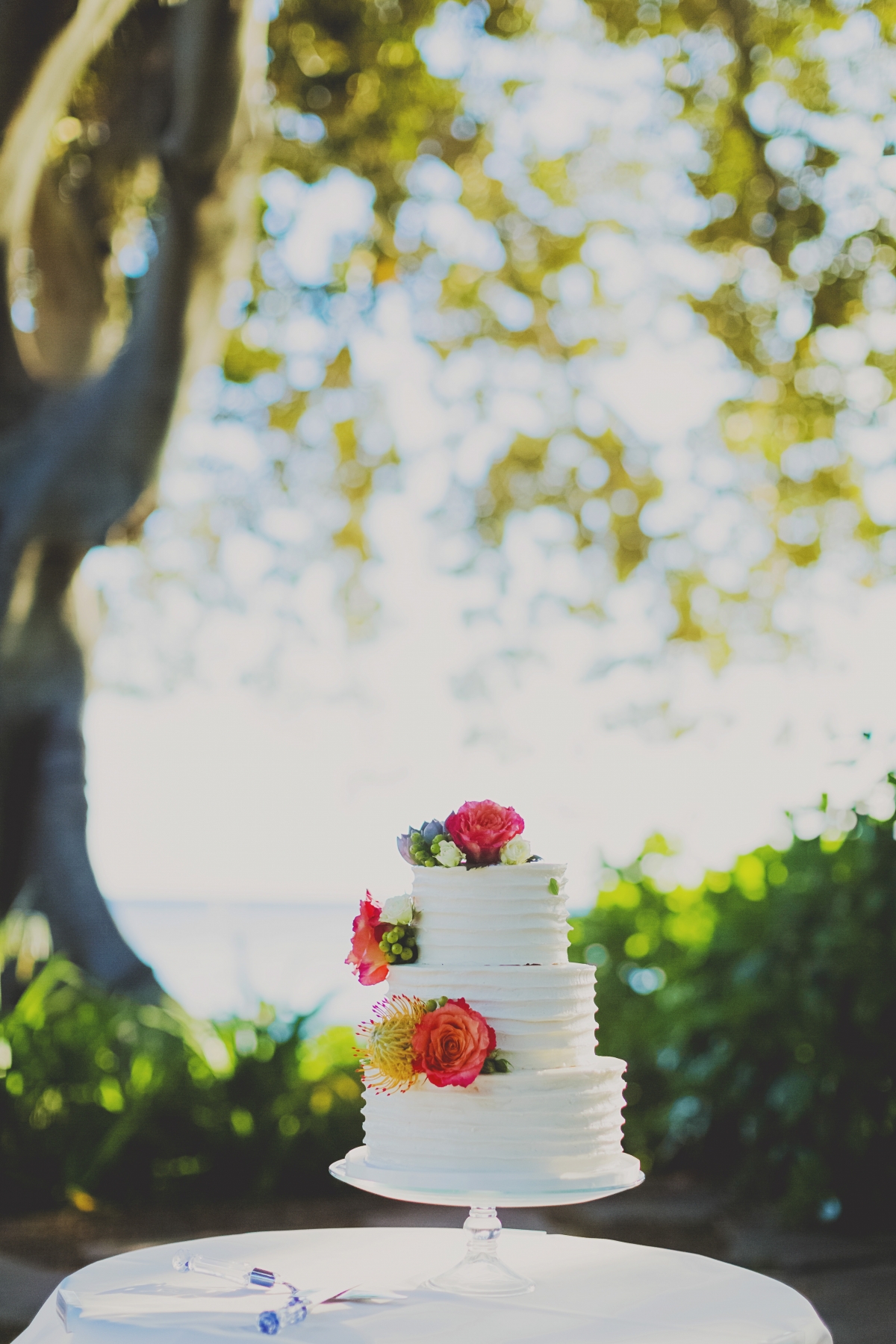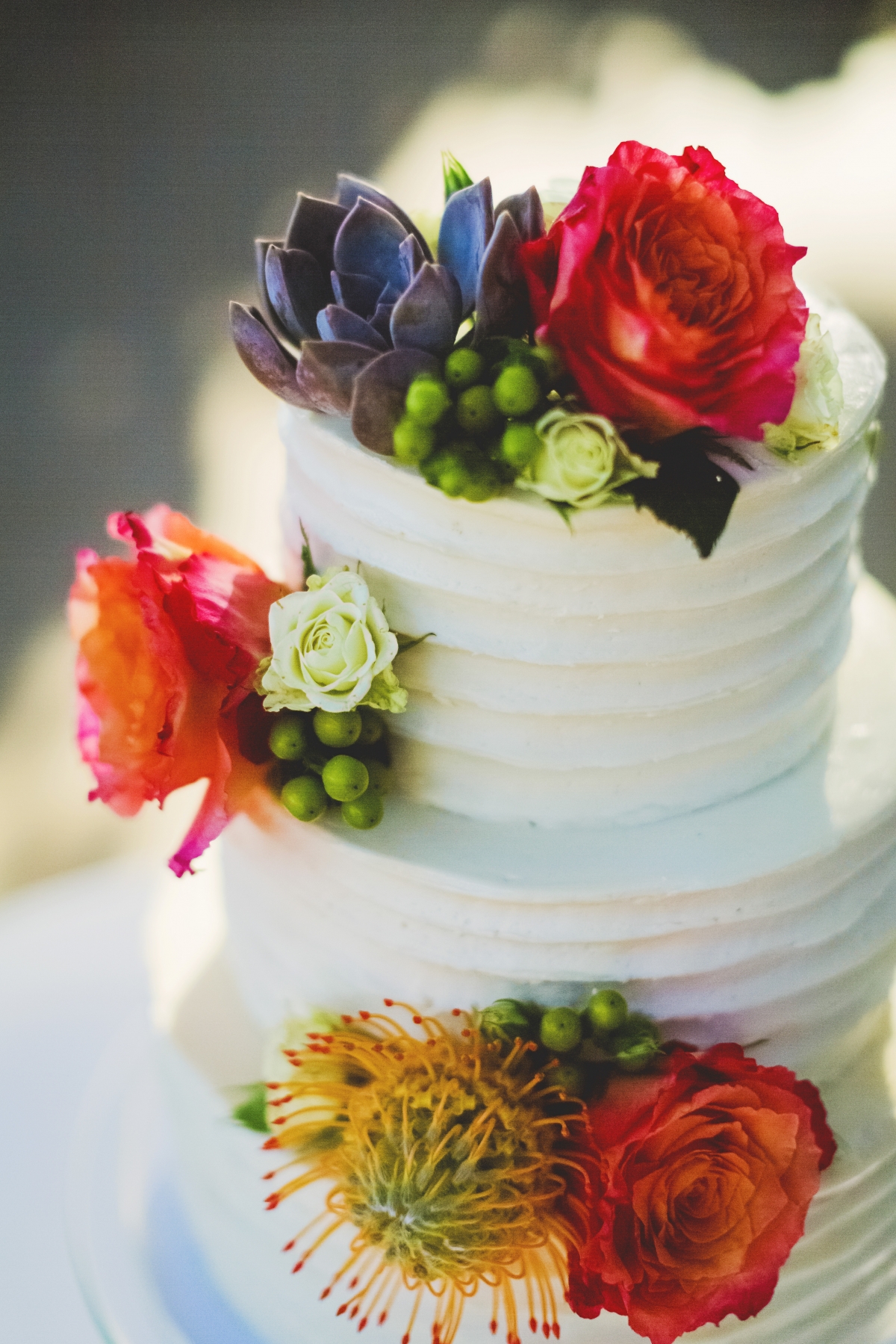 "We loved our cake by Cake Fanatics! It was beautiful and delicious. Dellables topped it off with fresh flowers."

Chrisna found her Allure Bridal dress at Evelyn's bridal in Lugoff, South Carolina. Her earrings were a gift from her matron-of-honor Jessica. The bride did her own hair and makeup.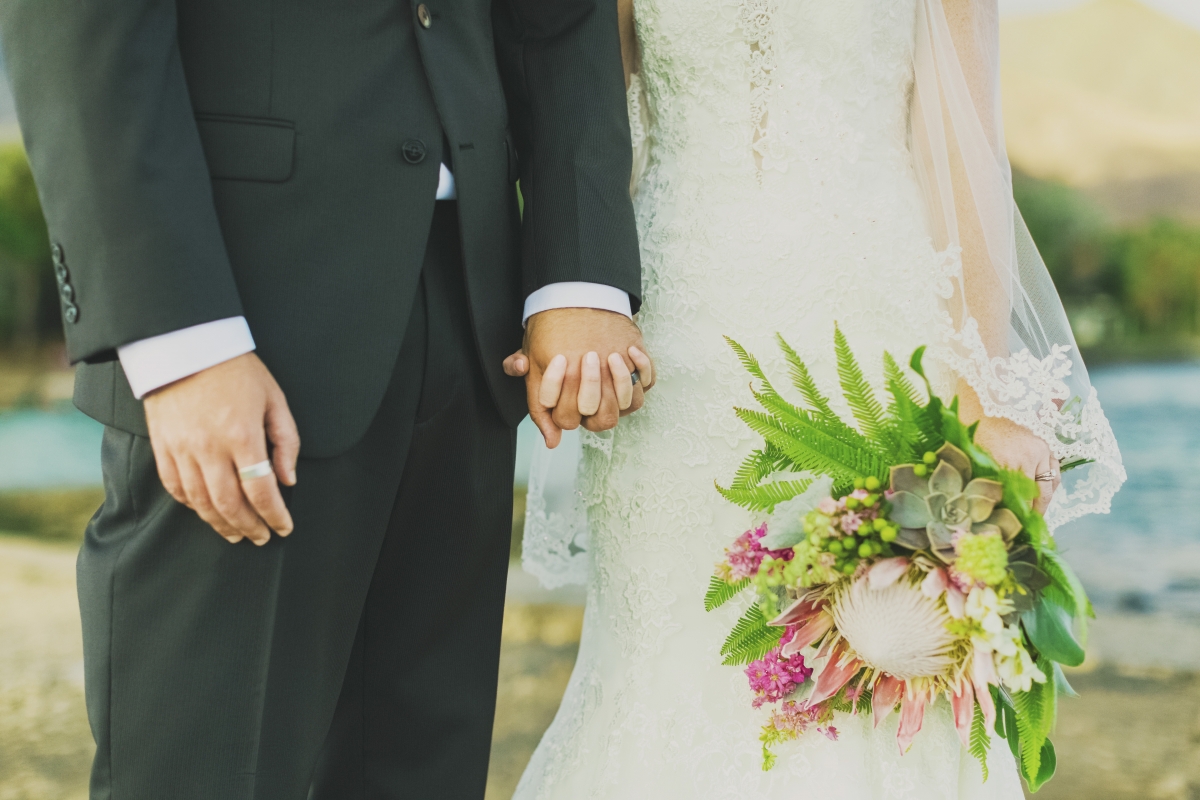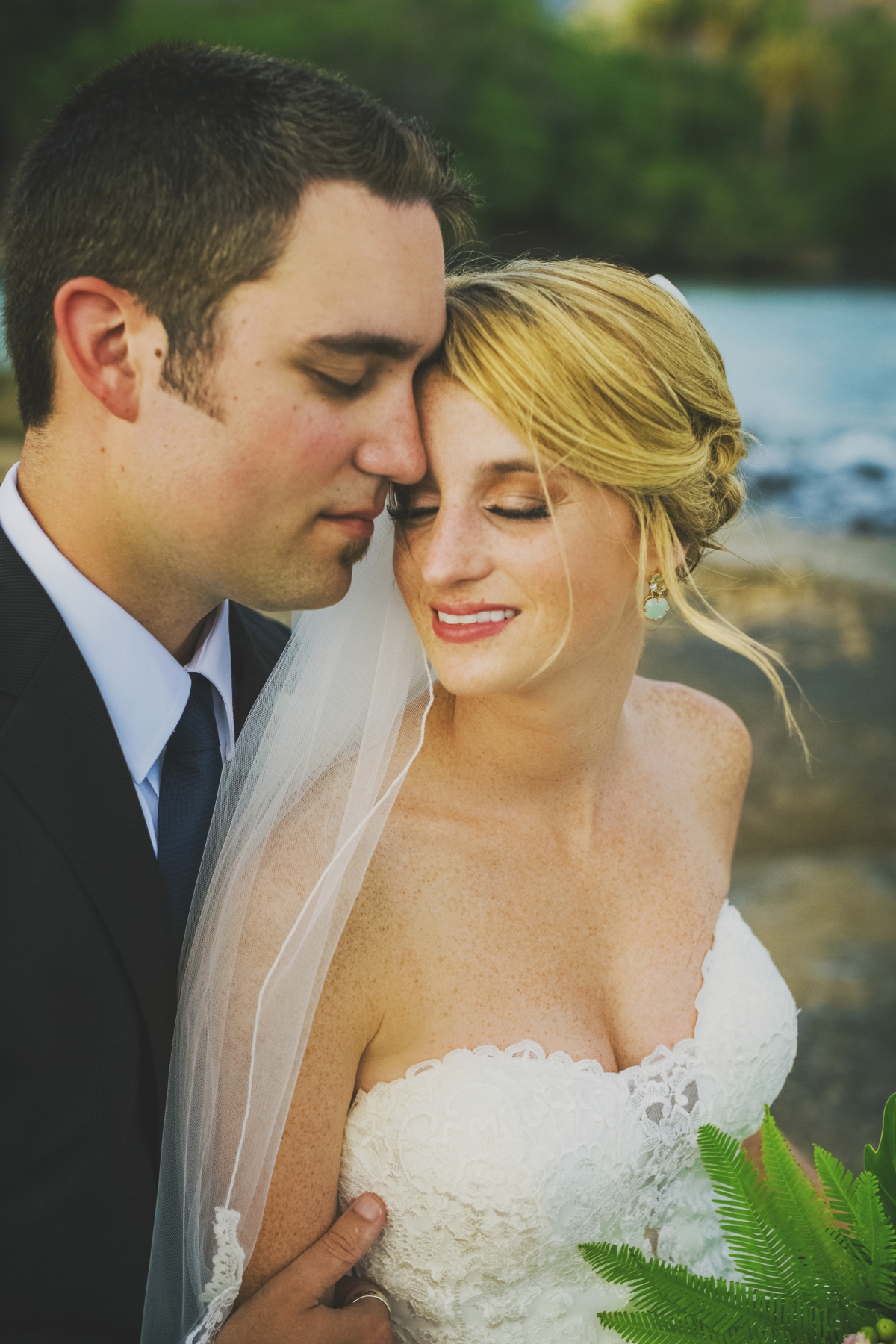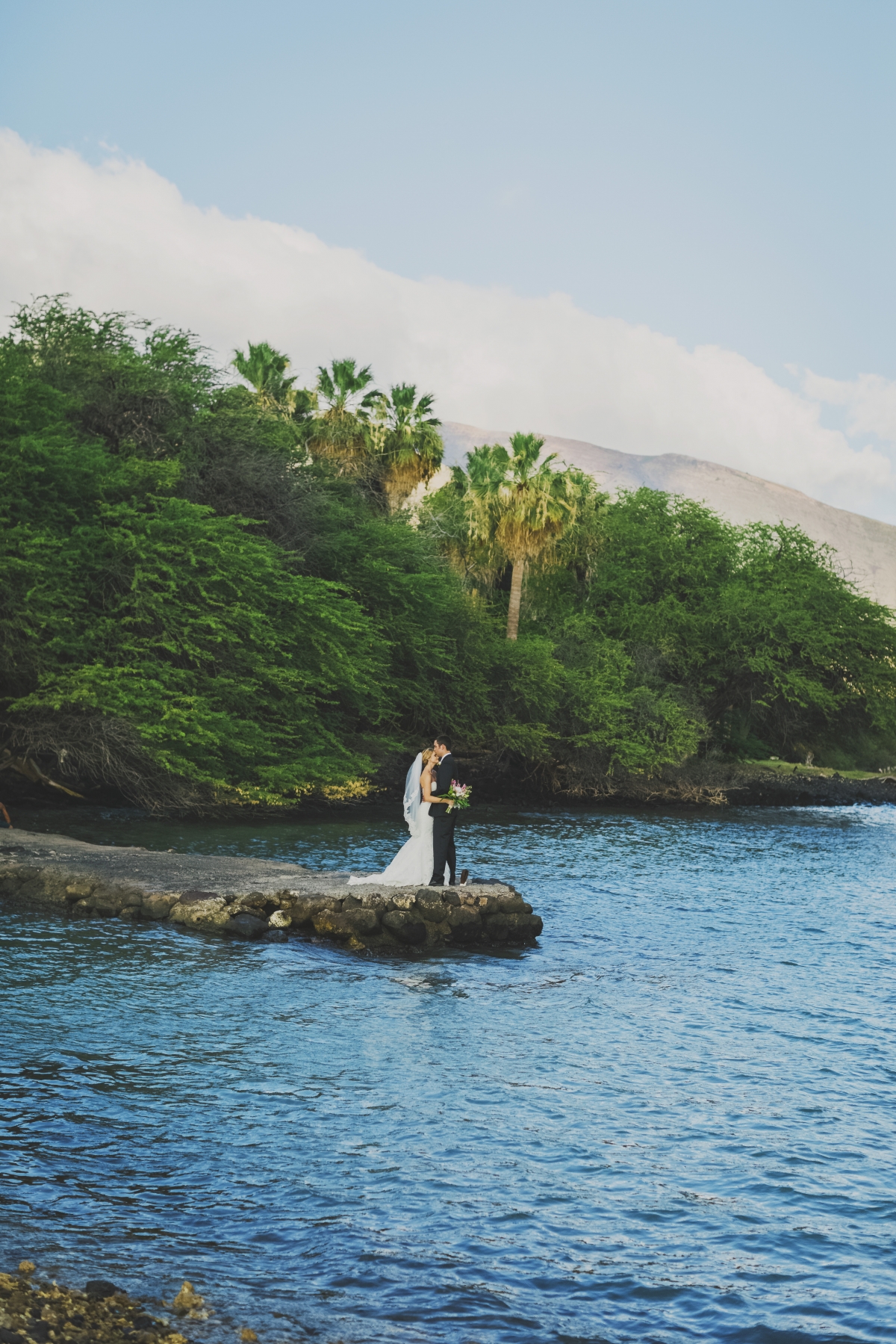 "We found the "wahine" and "kane" chair covers from the Etsy shop, Heart of Gold Designs. The shop owner Brittany Lawrence personally designed them!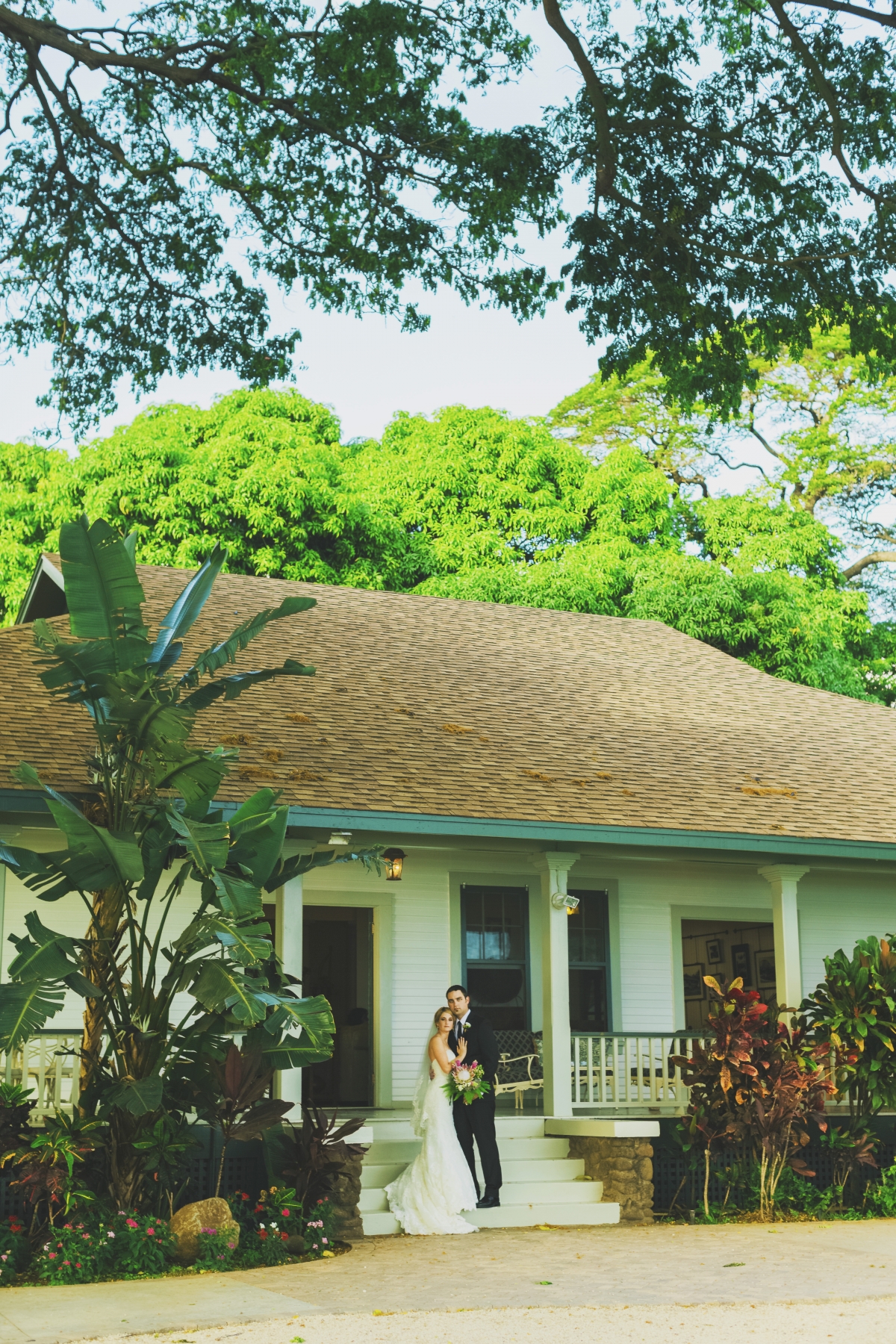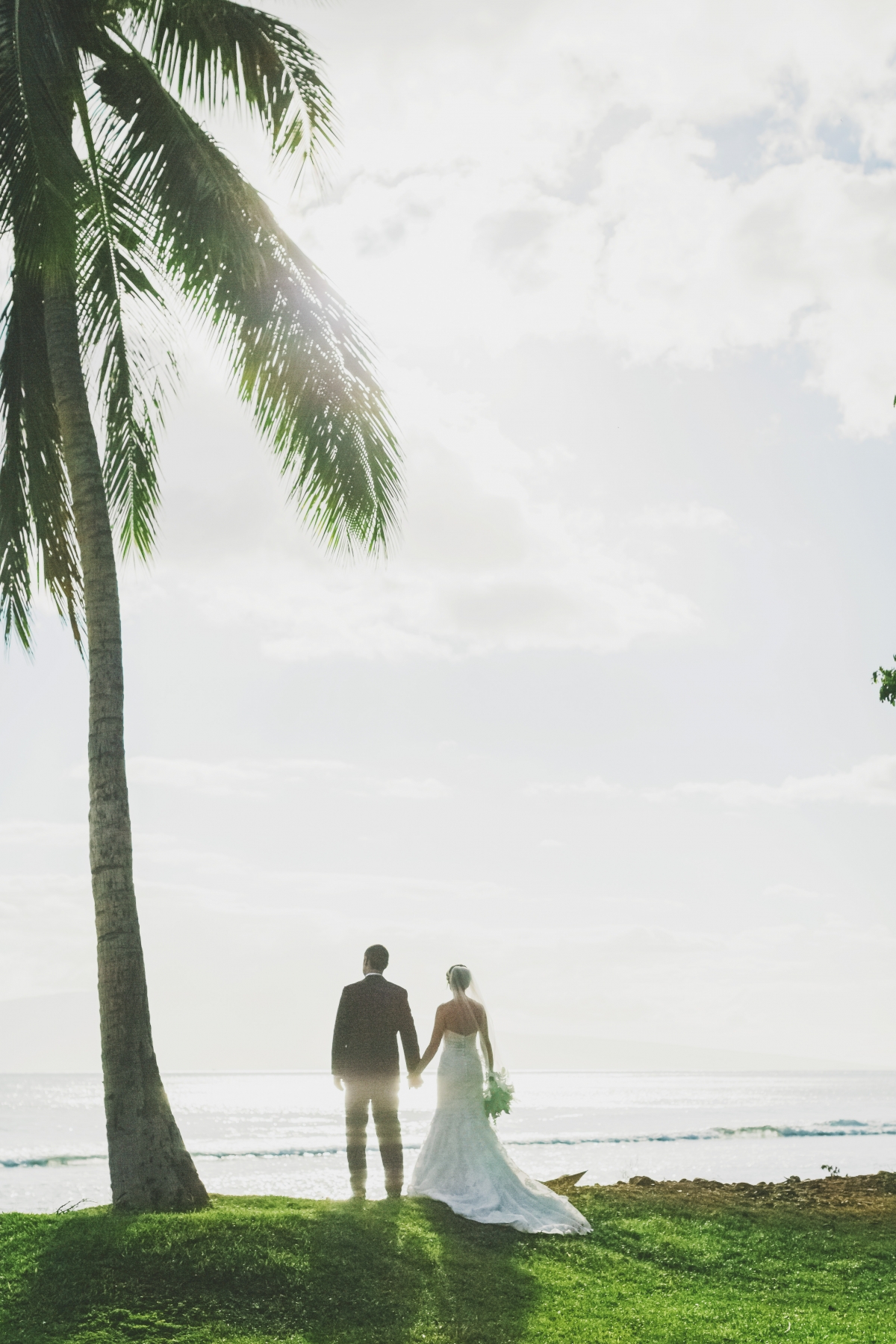 Photographer Angie Diaz says, "I was fortunate to be chosen by this charismatic couple! The bride has such an amazing heart and from day one she was so exited to jump on board with me to capture all the vibrancy and majestic color of Hawaii."