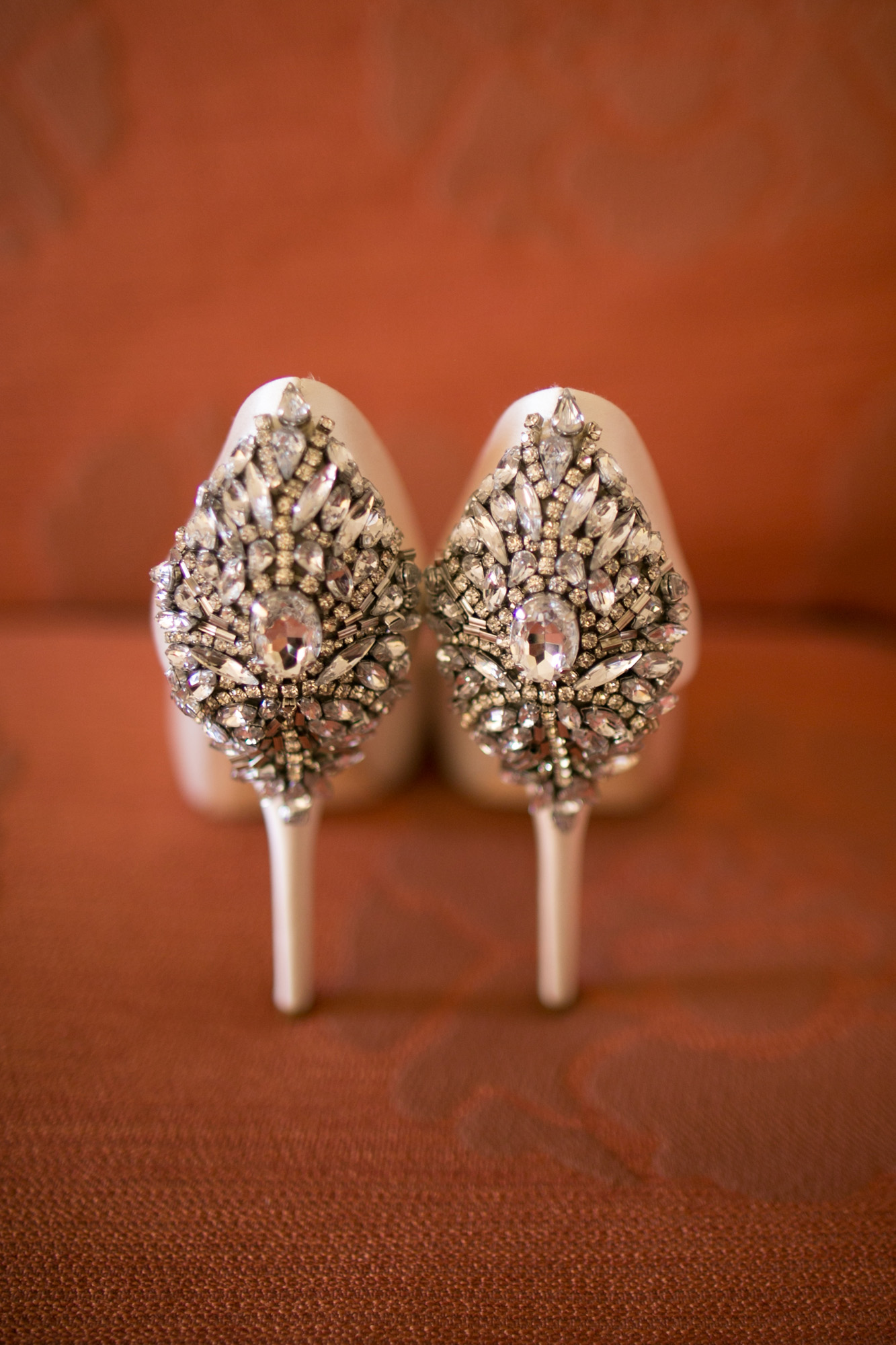 Aya, originally from Japan, and Kyle, a Californian, wanted to wed at a locale halfway between their family homes. Hawaii was the place. They selected Four Seasons Resort Maui at Wailea where they exchanged vows at Plumeria Point followed by an intimate dinner reception at Ferraro's Bar e Ristorante.
The bride tells us, "We were really worried that the weather would be too windy or cloudy--the forecasts leading up to our wedding were not very promising. But the day ended up being perfect! The wind stopped about an hour before the ceremony and the whole day was sunny!" She says, "The family dynamics were funny because Kyle's side of the family only speaks English and Aya's side of the family only speaks Japanese. That didn't, however, stop the two families from communicating to each other. Aya was able to translate speeches and jokes, but a lot of communication occurred even in the absence of actual words. This was the first day for many of our family members to meet, but they nevertheless got along great! Both families have been extremely supportive of the life we're starting together."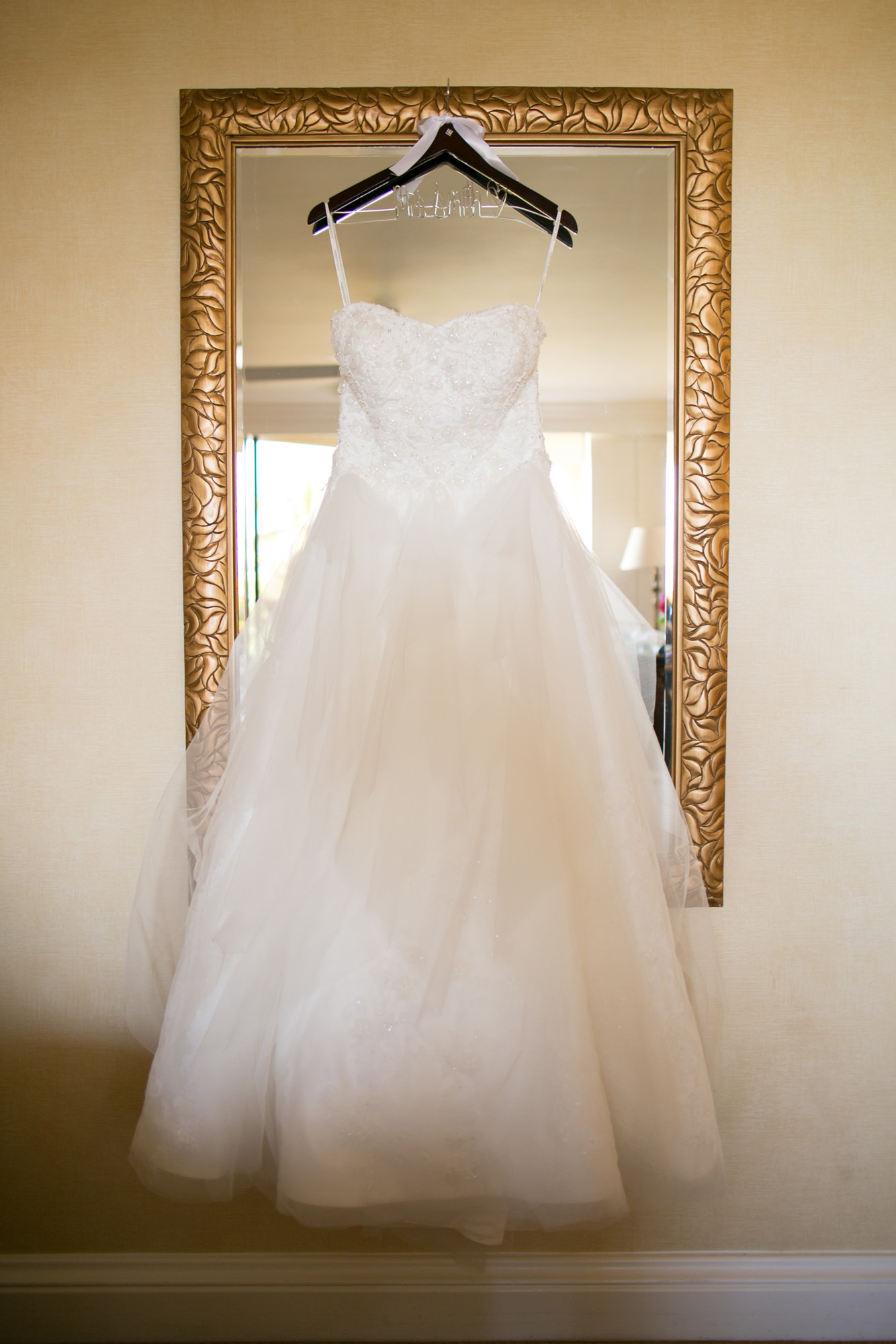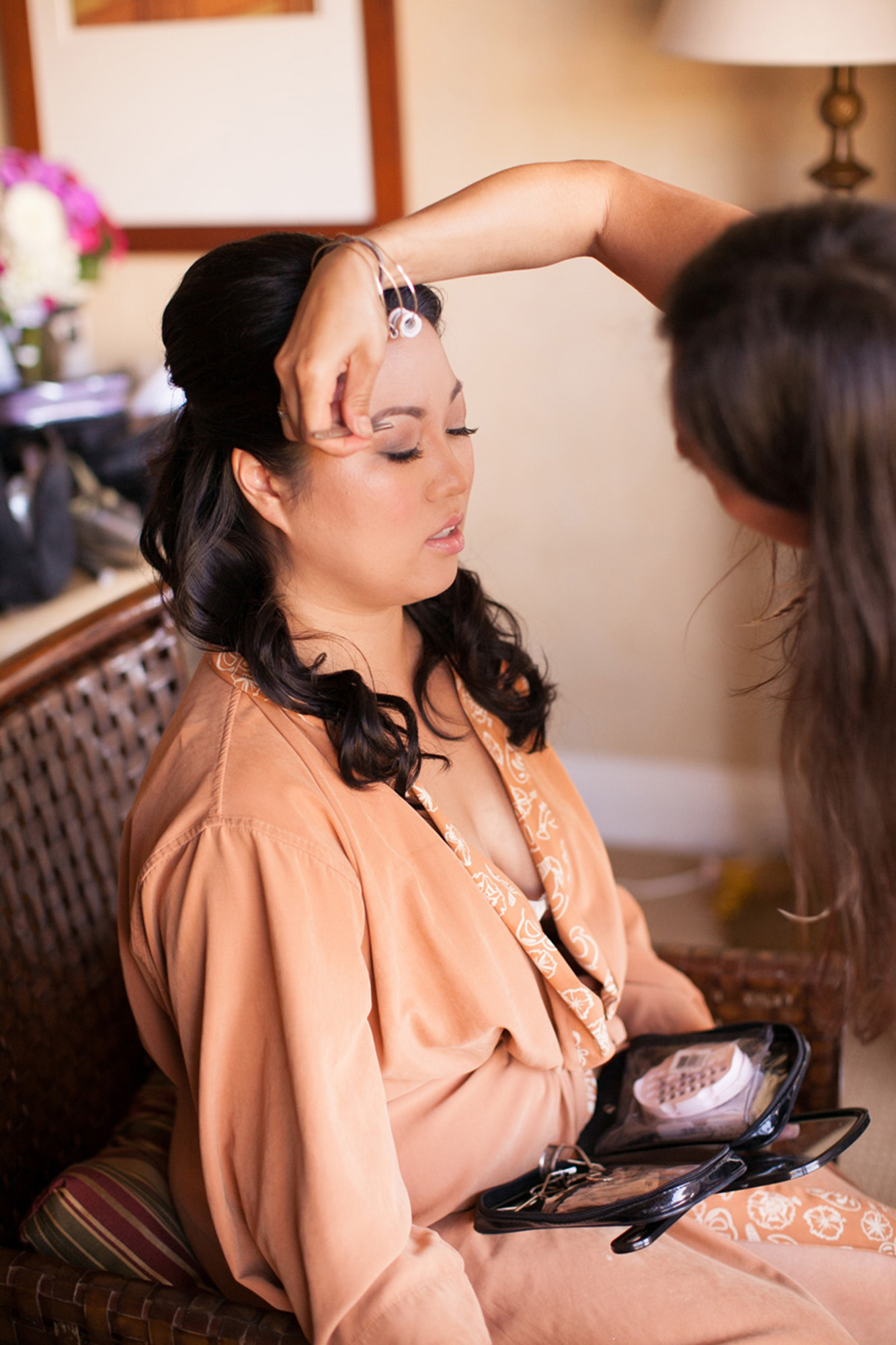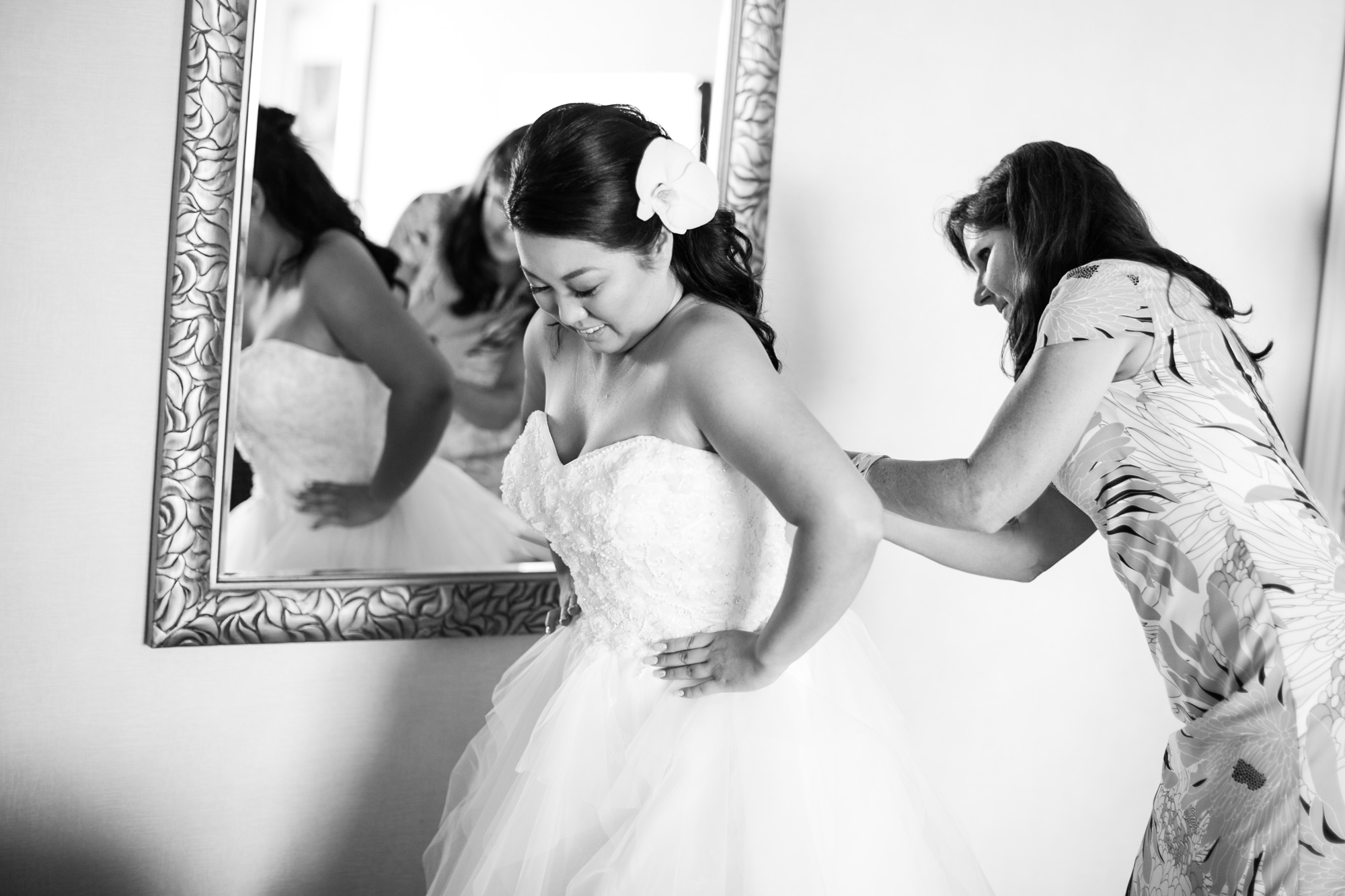 "My dress was from Martina Liana, which was purchased from Blush Bridal Couture in Orange County, California. My husband was crazy about my dress when he finally saw it on me!"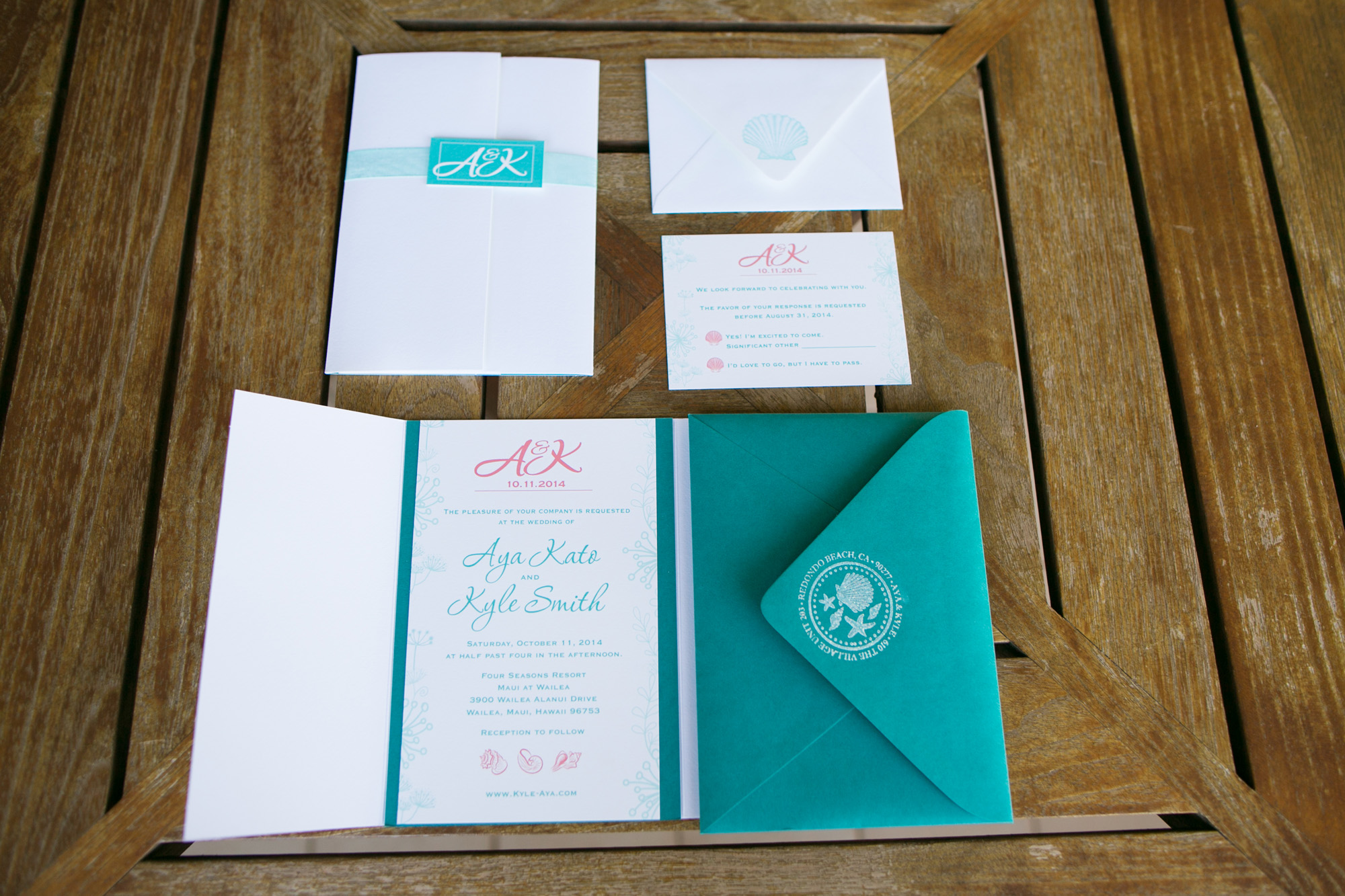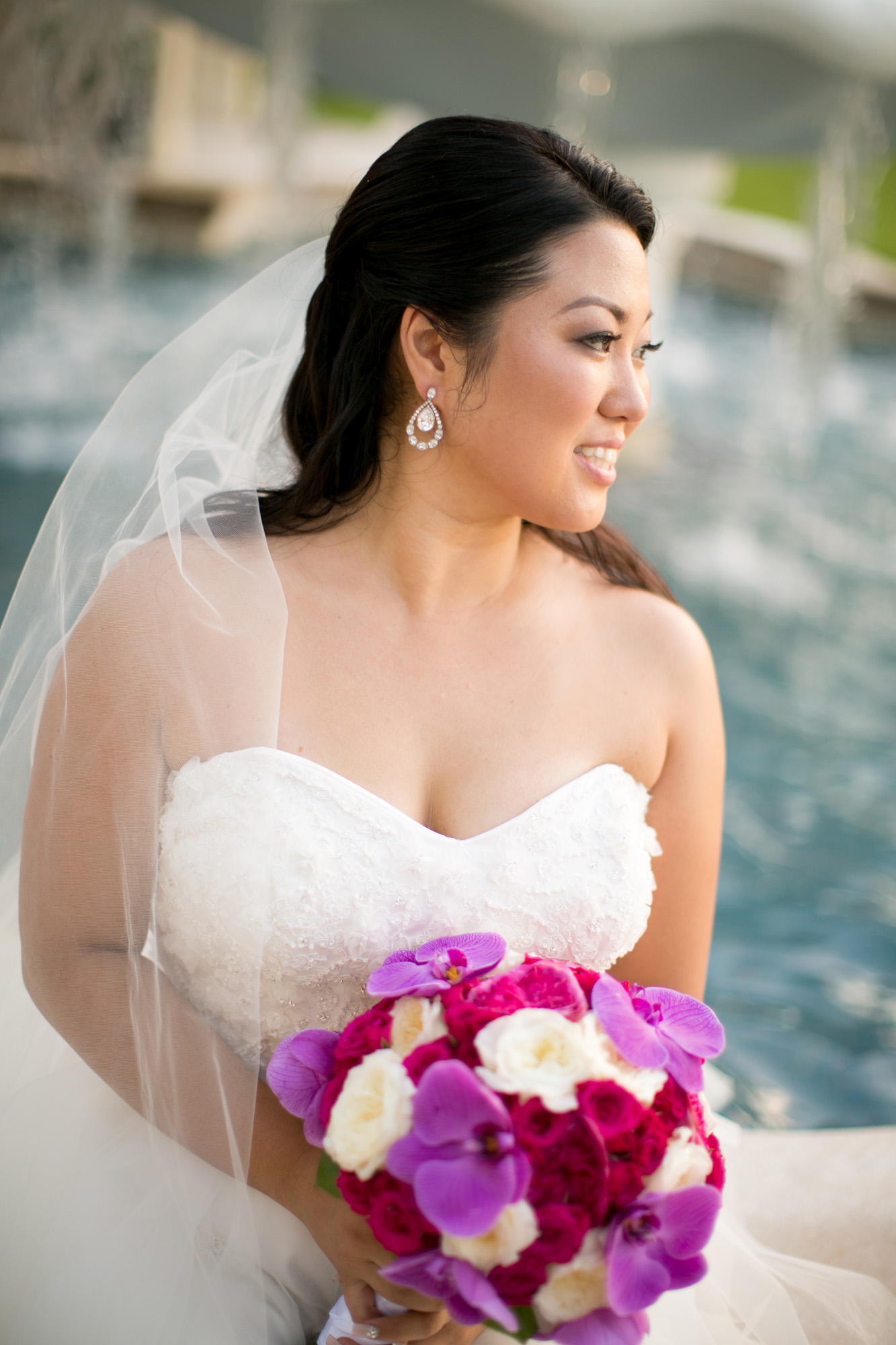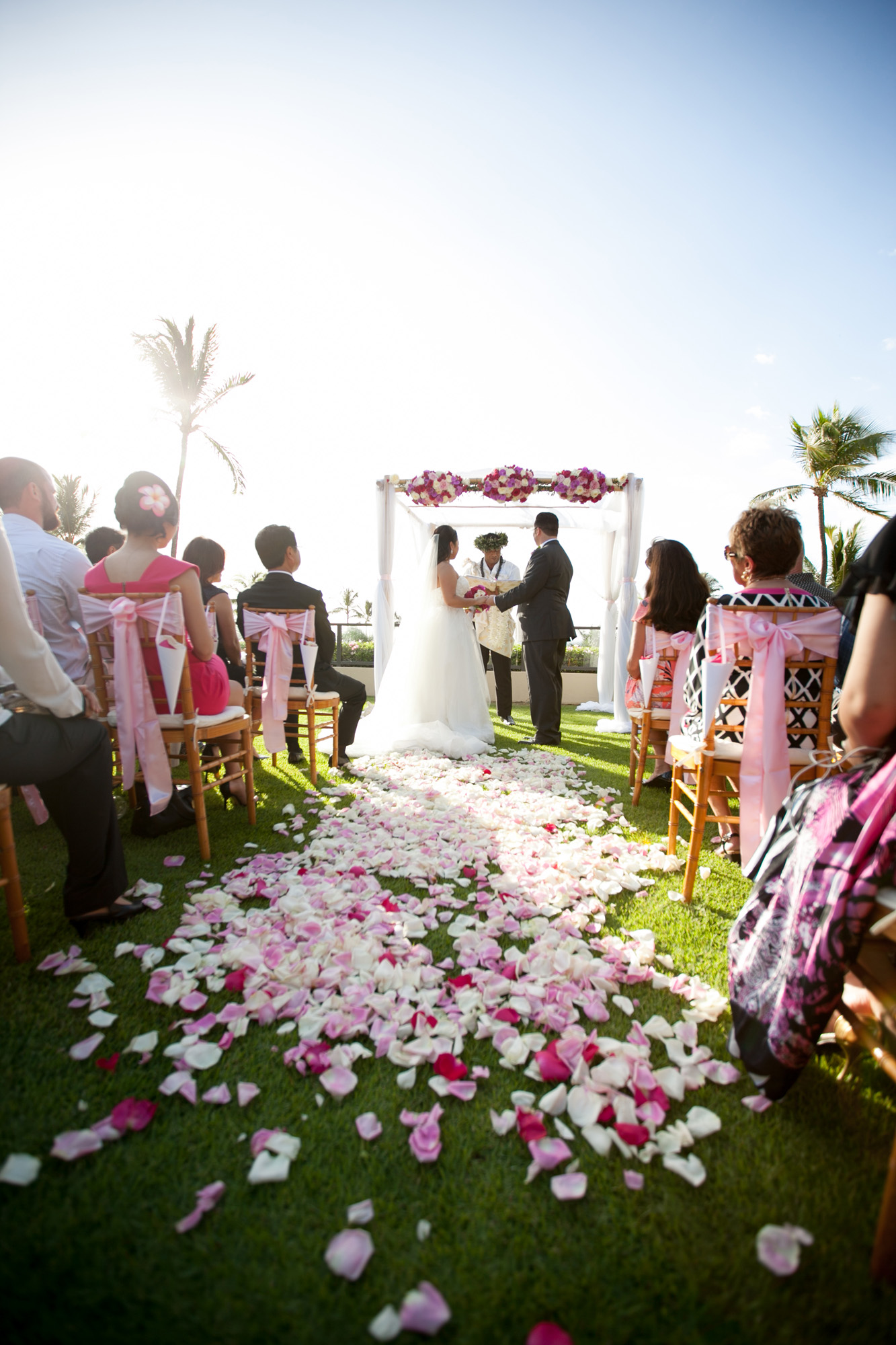 "The Four Seasons Resort in Maui has a gorgeous ocean view, so we wanted to create a beautiful contrast with the blue ocean. Our florist helped us decorate the intimate outdoor set-up with white and dark pink roses with purple phalaenopsis orchids. We then used that same theme for the dinner table setting. Our guests loved the visual contrast."