Most often associated with the 1950s and 1960s, the audacious Marimekko brand was founded by textile designer Armi Ratia and her husband Viljo in 1951 and remains one of Finland's most enduring designs. Marimekko, which literally translates "Mary-dress", finds its roots in the old Finnish word mekko, meaning "little girl's dress", a nod to the fresh playful look of the brand. "Mari" is an anagram for "Armi", connecting the label's founder to the name. Today the clothing line is not typically as daring as it was in the flamboyant '60s era. But the playful and graphic poppies of the Unikko pattern by designer Maija Isola are ubiquitous, appearing on everything from oversized bean bags to children's apparel and tea towels. A summer wedding calls for just such spontaneity!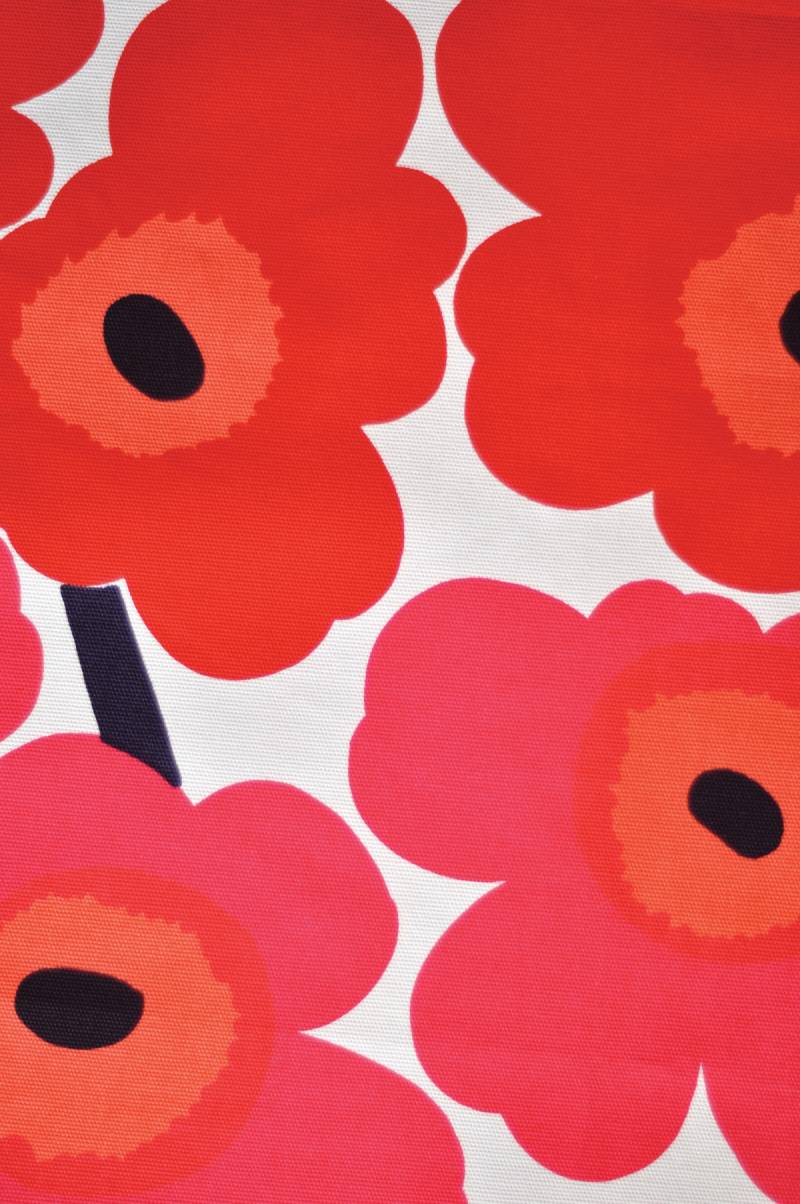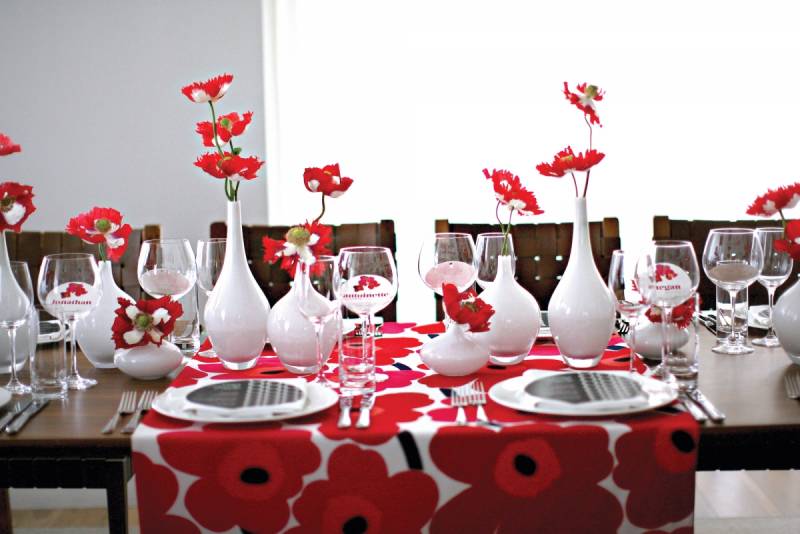 Floral designer Yvonne Chapman mimicked Isola's oversized flower print in simple modern teardrop vases of brilliant red Oriental poppies. The Sun Suite's light- infused room at The Waikiki Edition offers a crisp pale aesthetic for the spirited table display. Just beyond the curtains is a sun-soaked deck where guests can mingle and take in Honolulu's ocean views.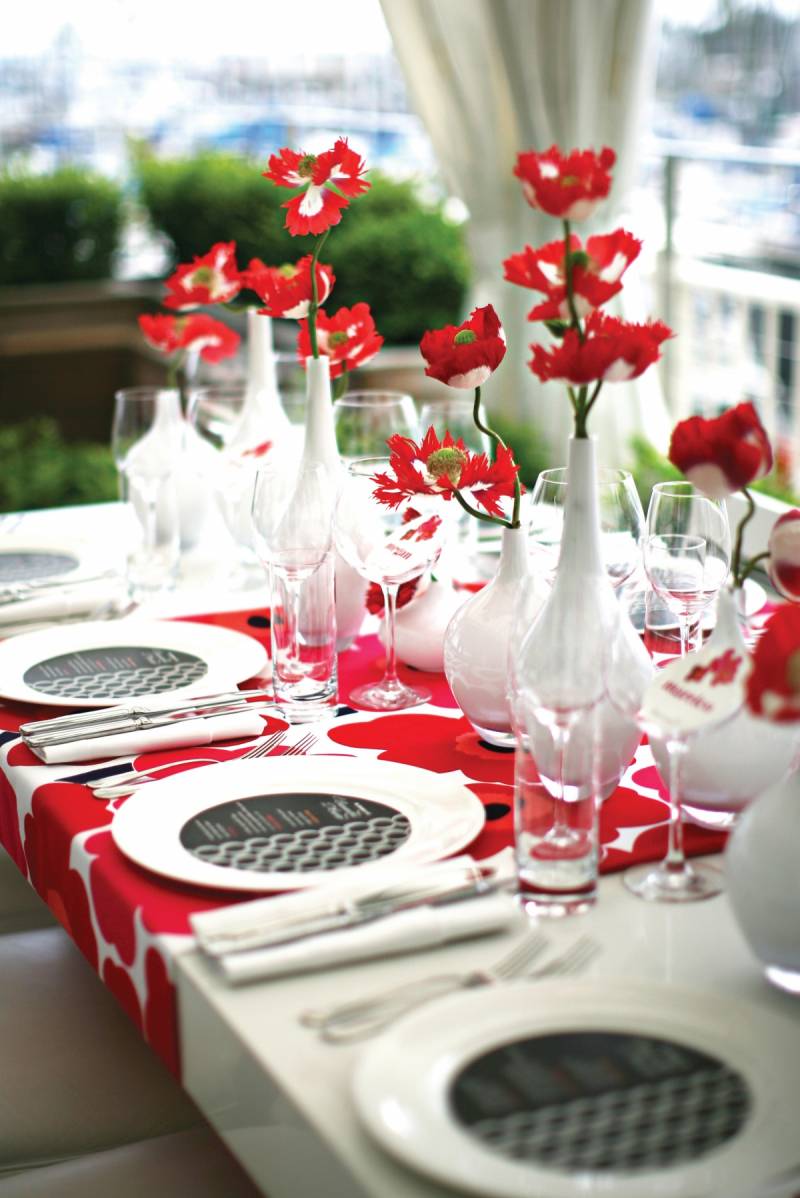 The table in The Edition's Morimoto Restaurant is set to optimize views of the harbor. Chef Masaharu Morimoto is world renowned for his role as the star of television's Iron Chef and touted as one of the leading chefs today.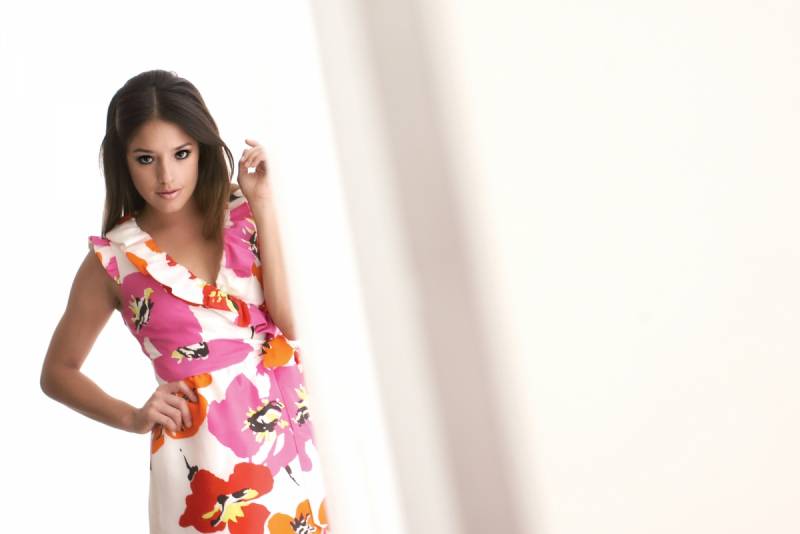 Kate Spade's vivid floral print mirrors the poppy motif, a bridesmaid dress that promises to be worn again.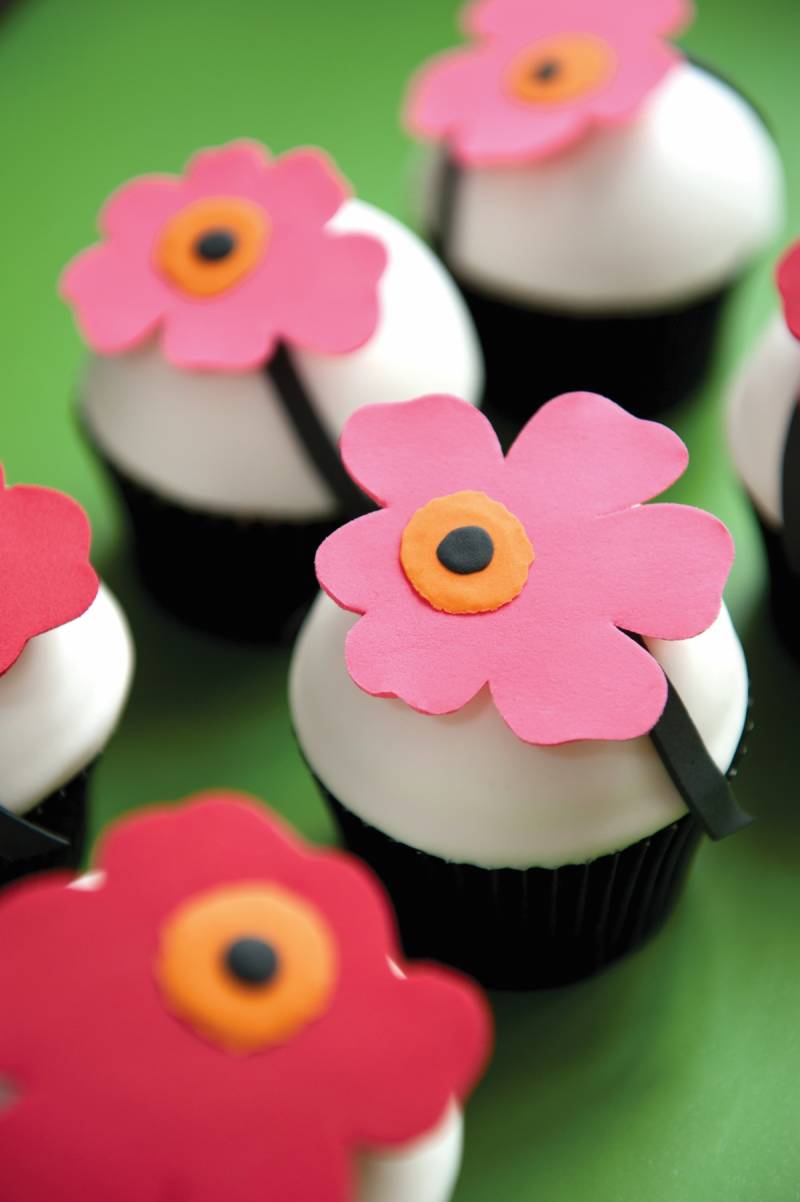 Carmen Emerson-Bass of Cake Couture underscores the Marimekko theme with her whimsical poppy cupcakes.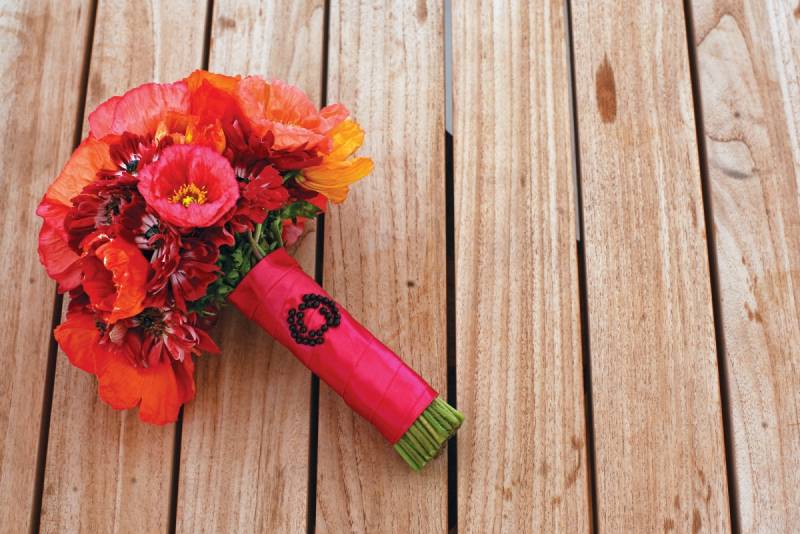 Yvonne's cheerful poppy wedding bouquet bears a handle cleverly marked with Marimekko's Kaivo pattern created of black pins.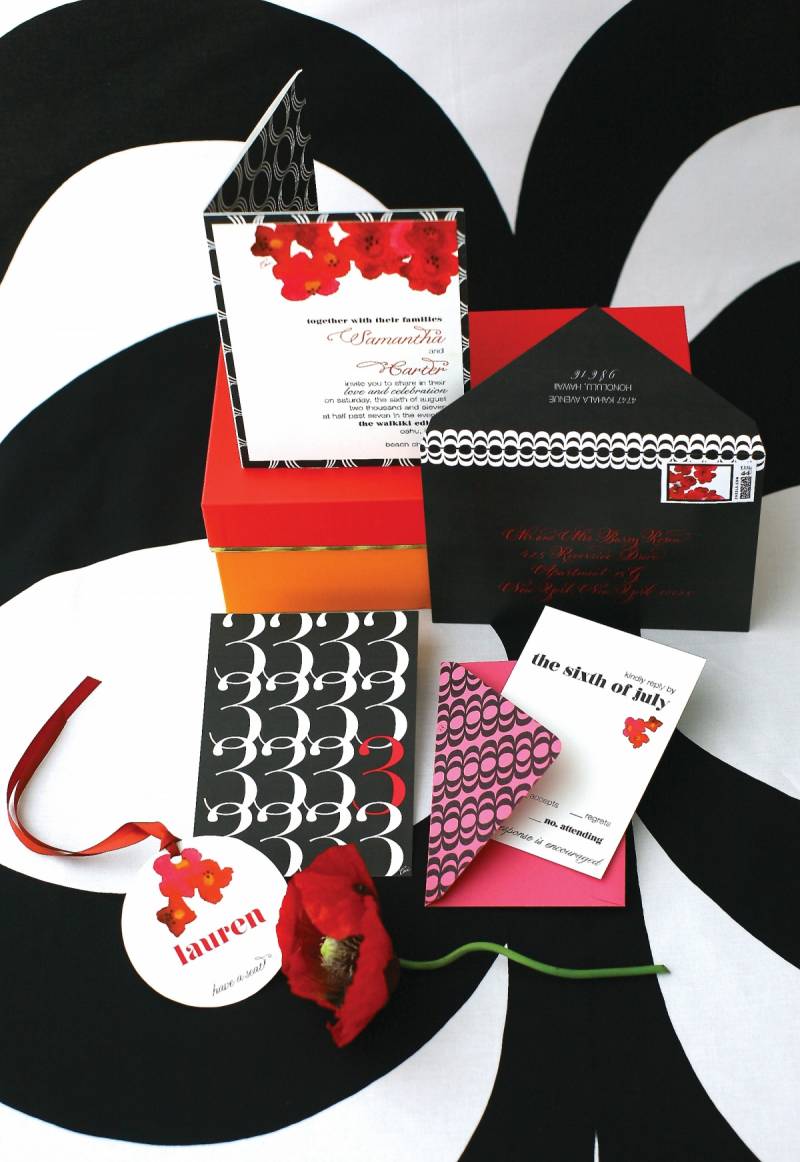 Ceci New York's invitation suite combines an interpretation of the Isola pattern in graphic black and white and a watercolor version of the poppy print.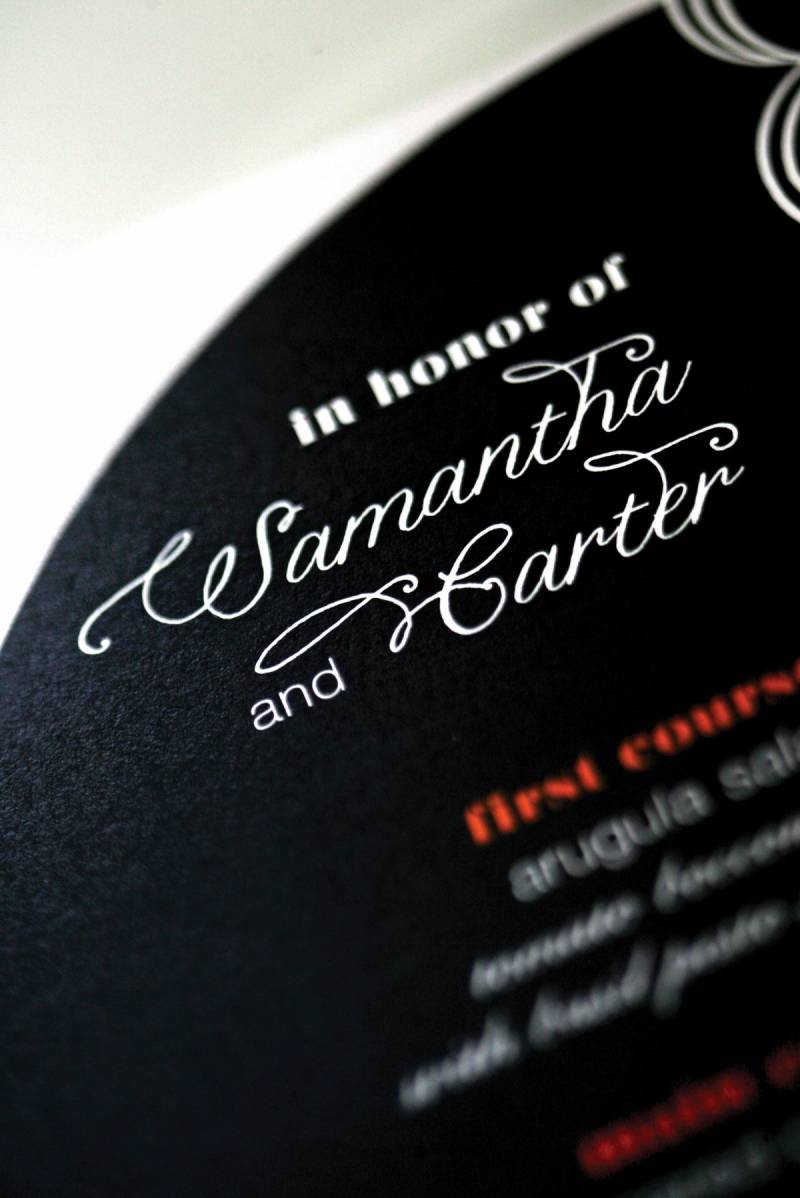 Ceci New York's inventive circular menu cards are die cut to fit each plate and highlight another Isola pattern in graphic black and white.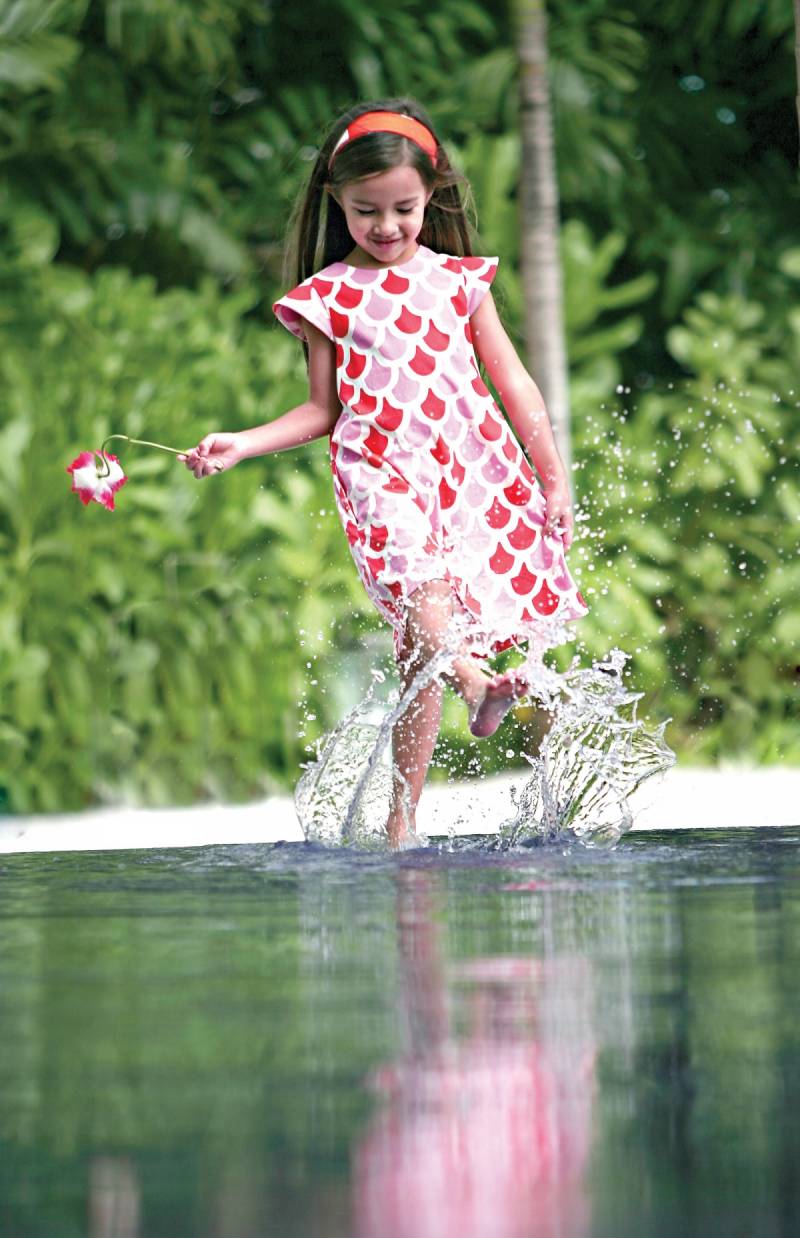 Flower girl Nanea Allen models a Marimekko-style print from the Mette Etsy Shop by Kristin Rasmussen.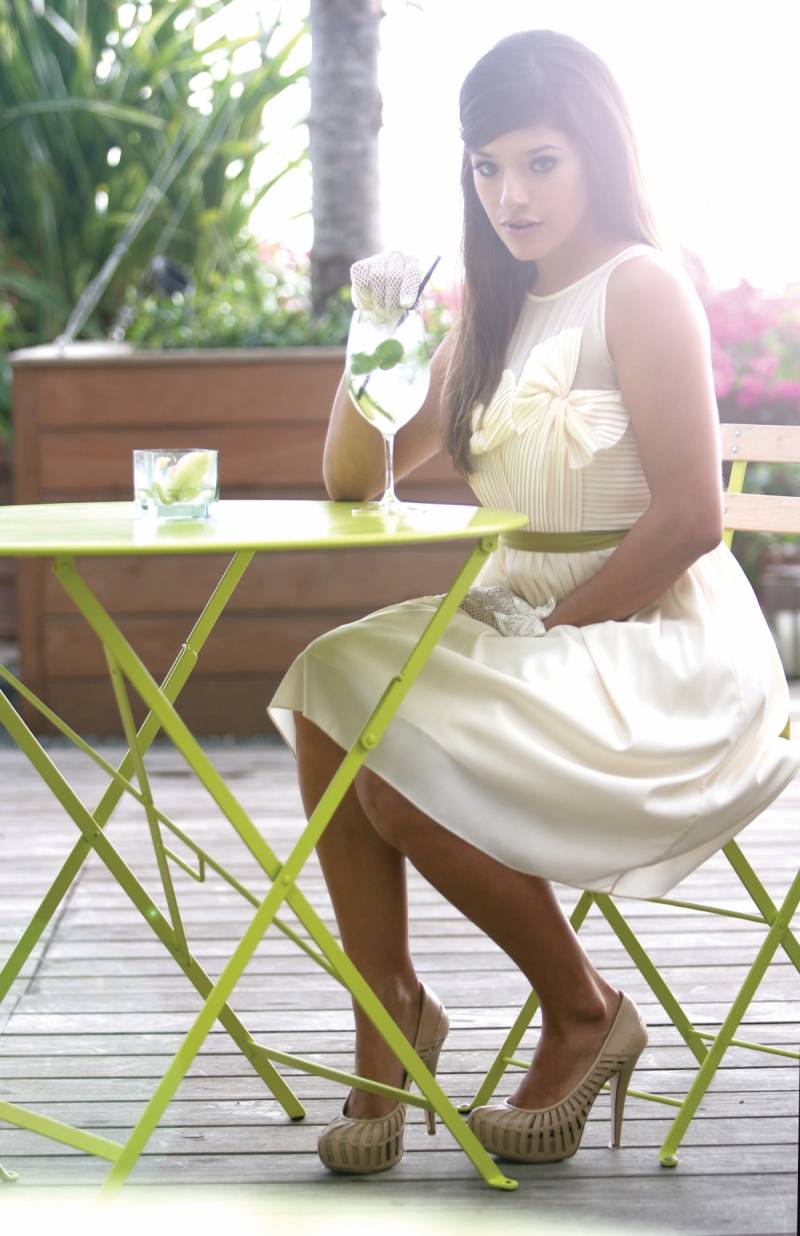 Dublin, Ireland designer Monika Gleeson's clutch in a limited edition Marimekko Unikko print is available at Bagnoir.com. Platform heels by BCBGeneration are sold at Macy's. Model Lauren Easley sips a mojito on The Edition pool deck wearing BHLDN's creamy crepe dress with an origami pleated bodice. Her tea-stained crochet gloves by Renee's Accessories for BHLDN have beaded-and-sequined grosgrain bows gracing each wrist.