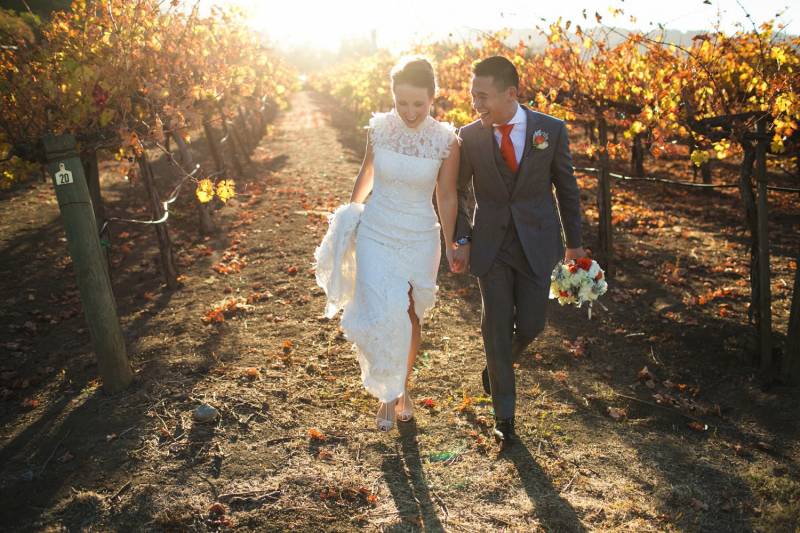 It's so refreshing to see an intimate modern wedding set against the wonderfully natural backdrop of California's Wine Country. Event producer Rosemary Hattenbach of Rosemary Events shares the scoop on their their cozy autumn candlelight wedding. Colorado couple Chris Wong and Sandra Zdunich wanted to share all of their favorite things about California's Napa Valley with their closest friends and family at their destination wedding. Producer Rosemary Hattenbach of Rosemary Events tells us, "They came to me and designer Nicole Sillapere Nicole Sillapere with a wish not only for a meaningful and beautiful wedding but a desire to create an unforgettable experience for their guests. The wedding was not only a gift to each other but a love letter of sorts to 25 of their favorite people. They chose a specific week in November due to scheduling issues (traditionally a little late for our seaso). however we turned some of the seasons limitations into assets and made it the perfect backdrop for their wedding."
Photographer Samuel Lippke did a wonderful job capturing the warmth of the celebration.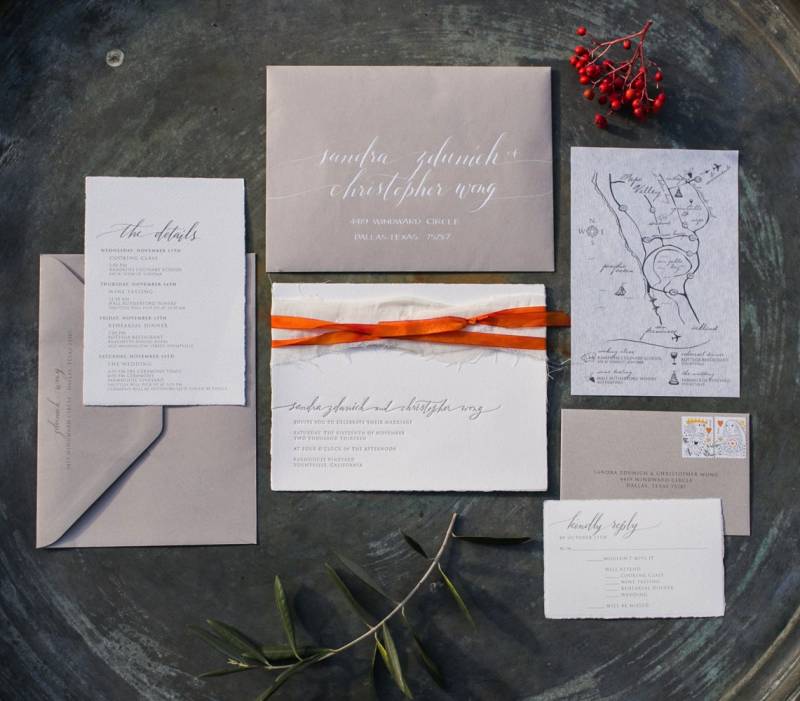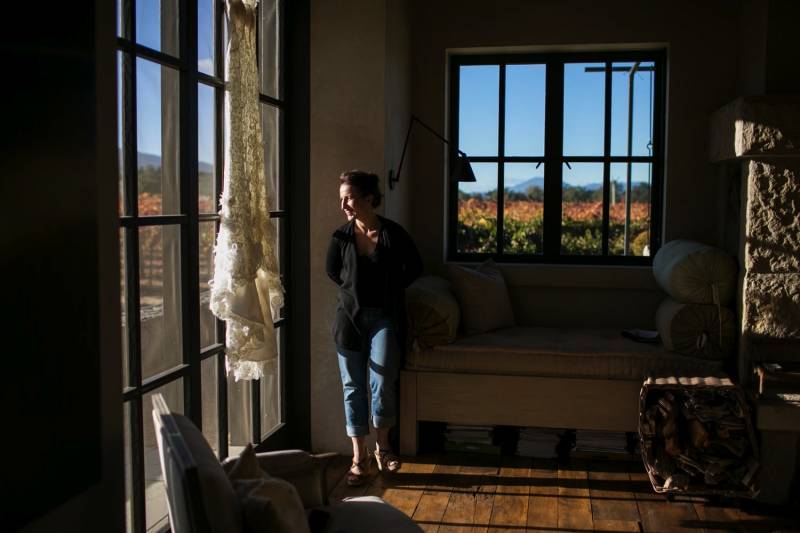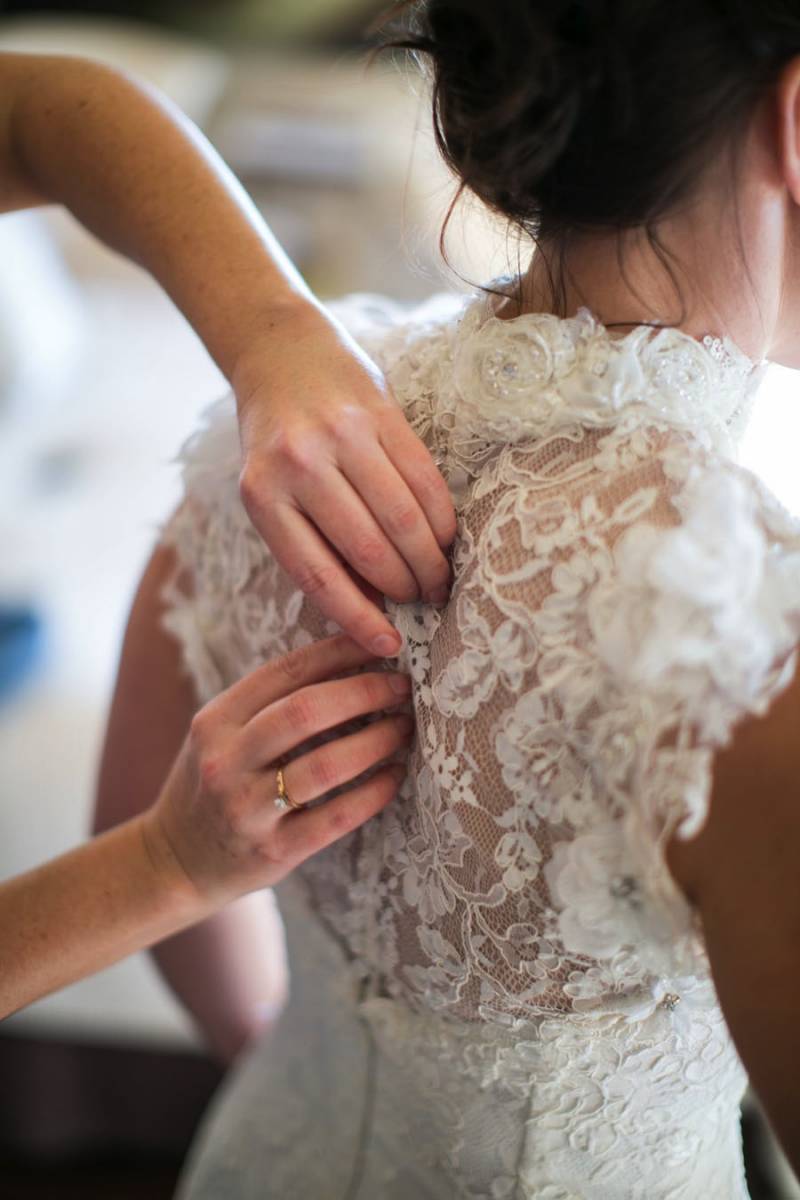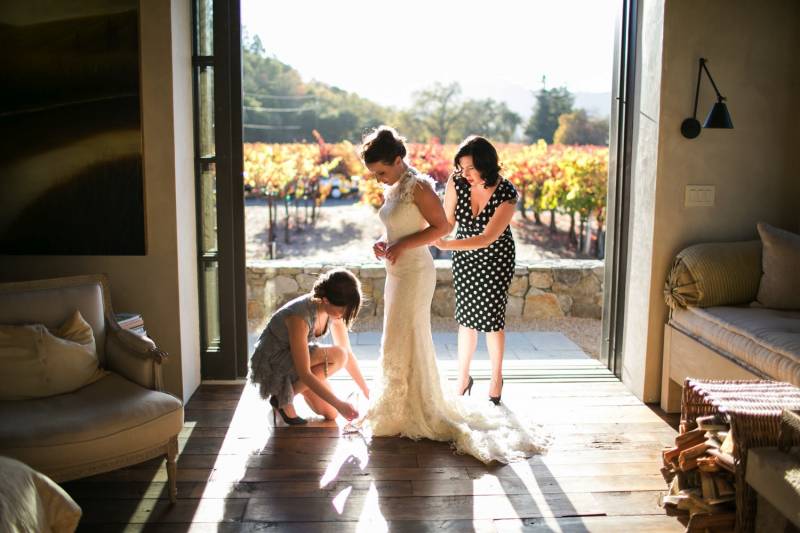 "A designer's dream bride, Sandra shared her love for bold and unique interiors and gave us a few items on her wish list. She then entrusted Nicole and myself to create the rest--a magical day beyond her wildest dreams. Their intimate candlelight ceremony took place at dusk on a crisp November day.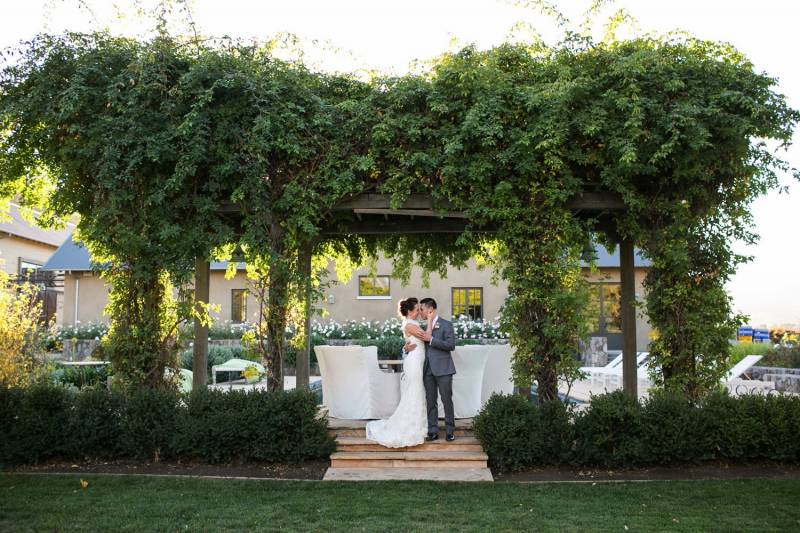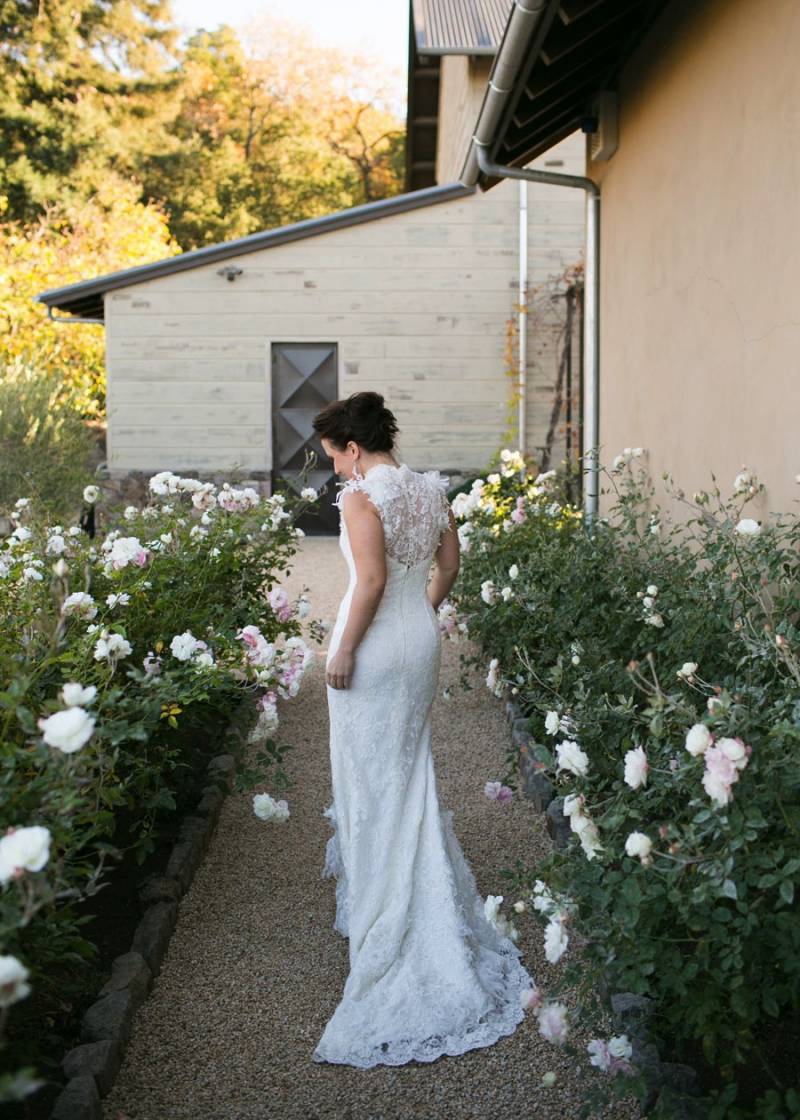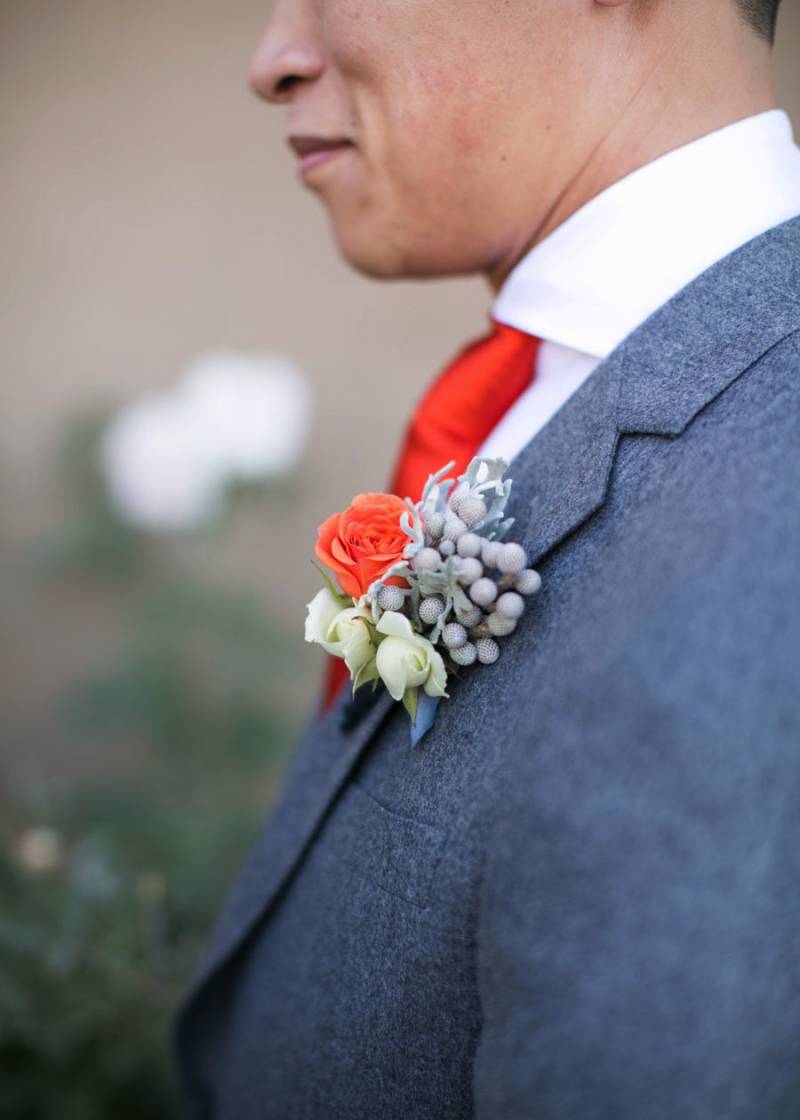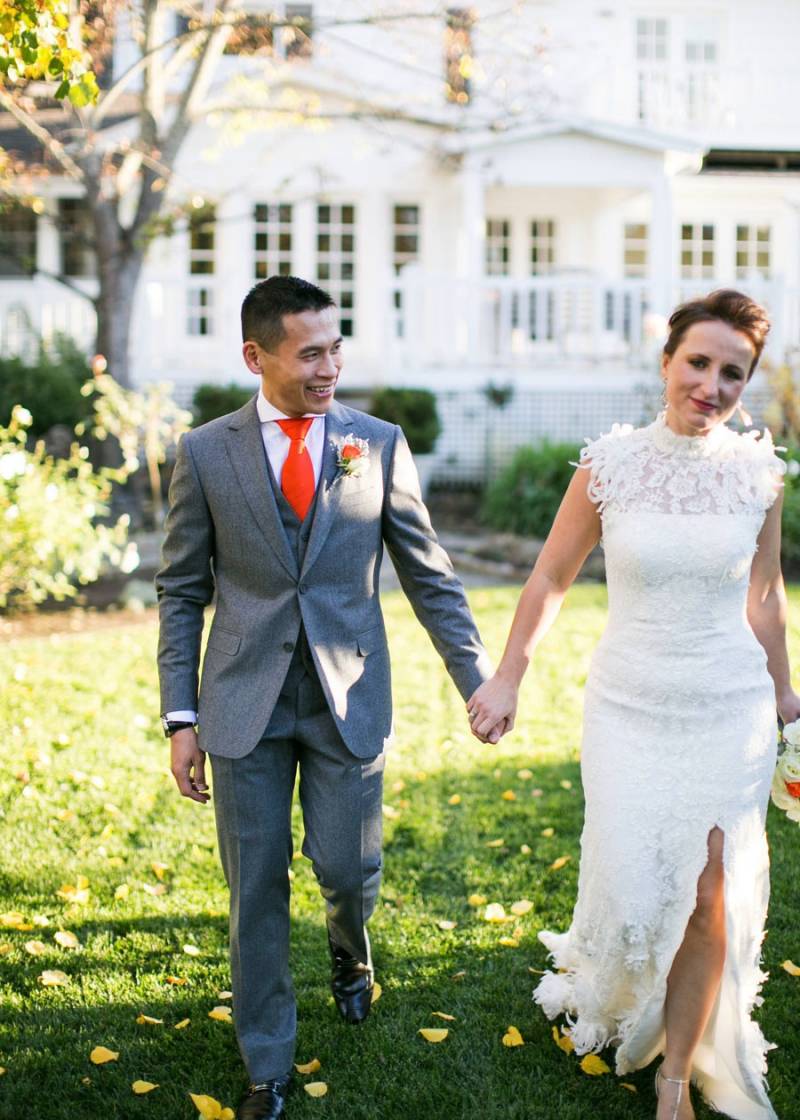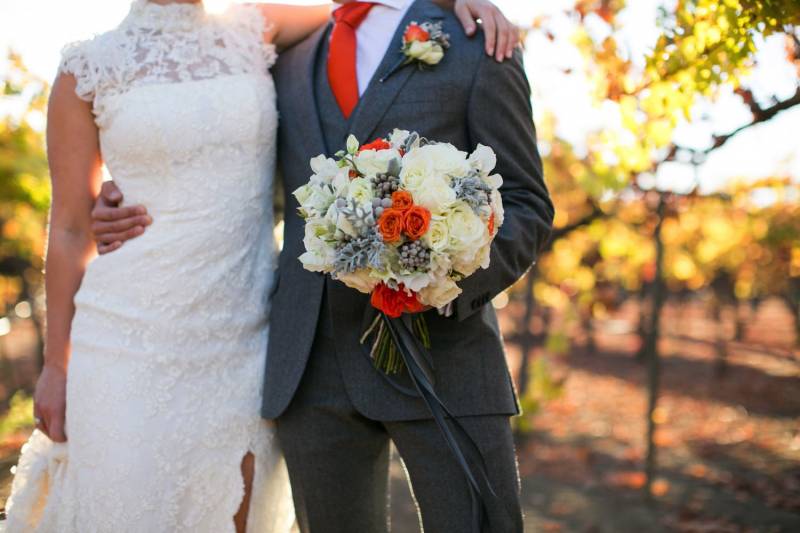 The couple exchanged vows in the entry to the modern barn at a private estate in Napa Valley adorned in hanging candles. Sandra walked down an aisle lined with pillar candles to an acoustic version of Michael Buble's "Everything" and the couple shared their handwritten vows. Sandra's adorable niece stole the show as she skipped up and down the aisle during the wedding.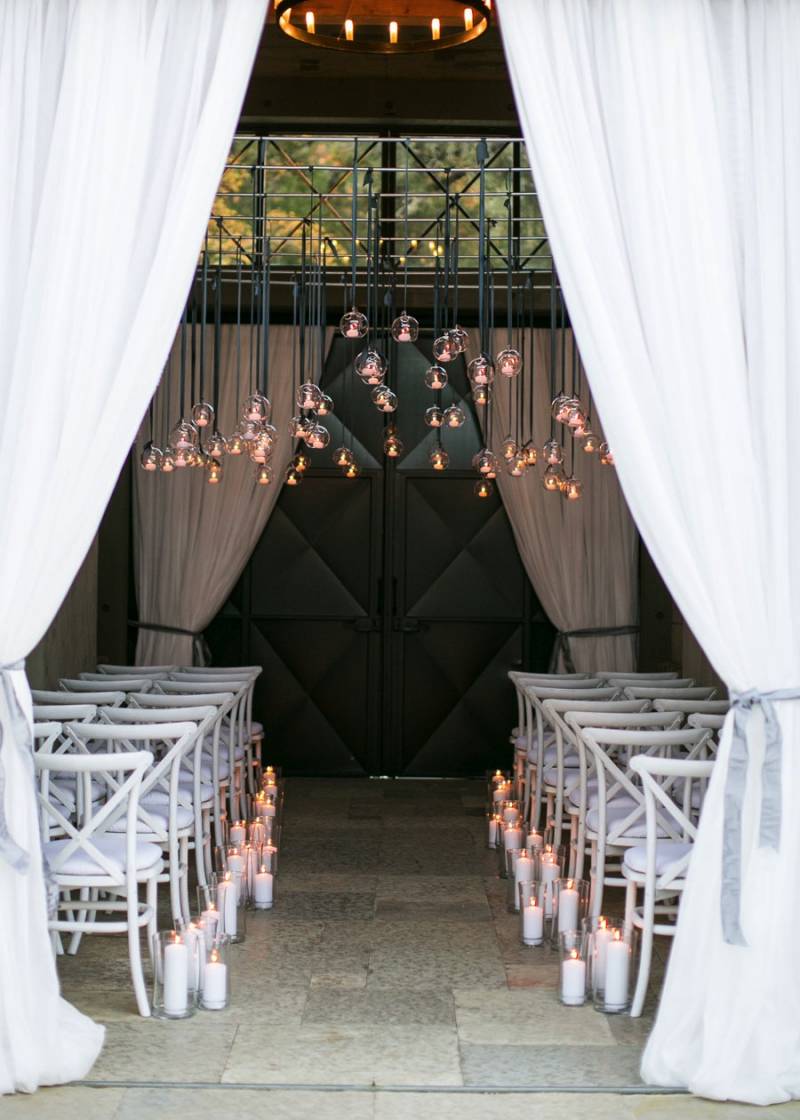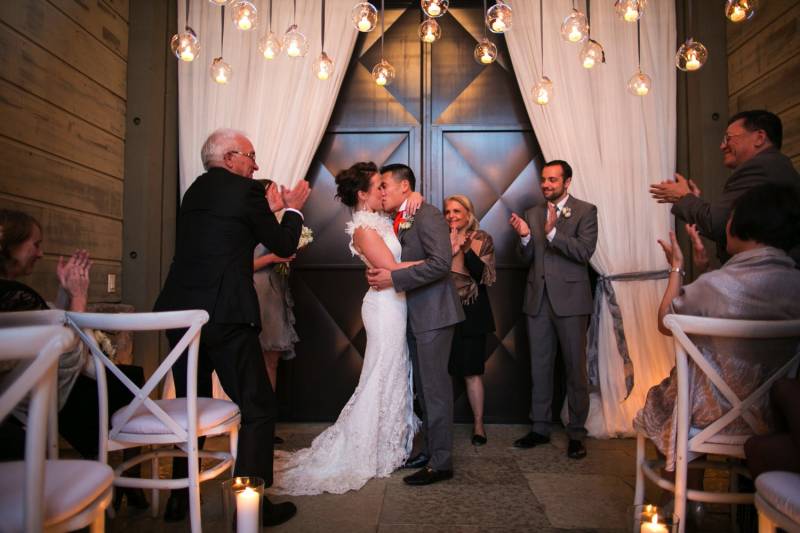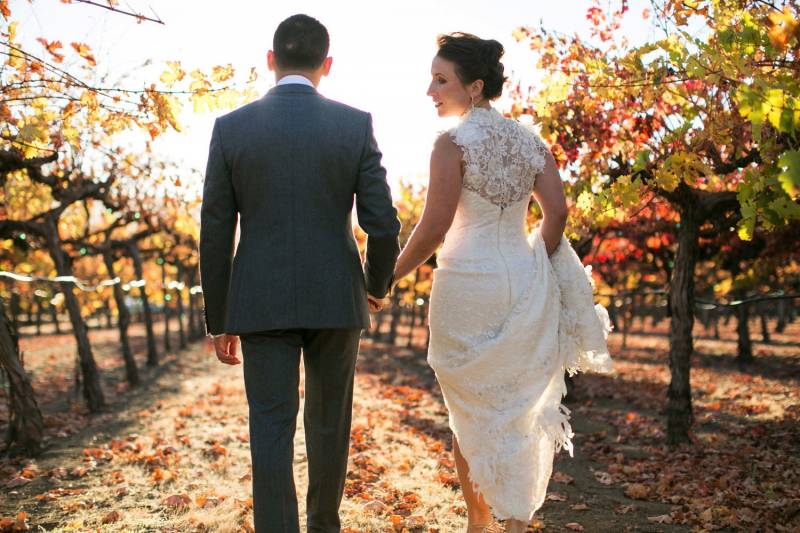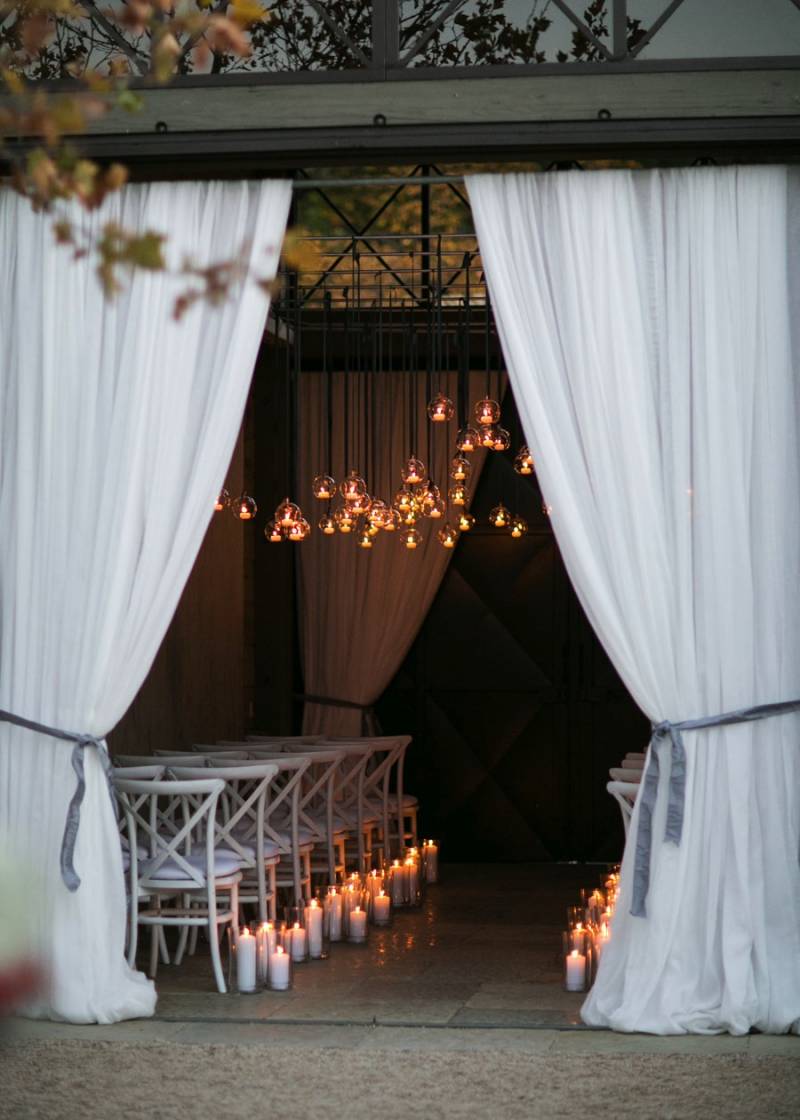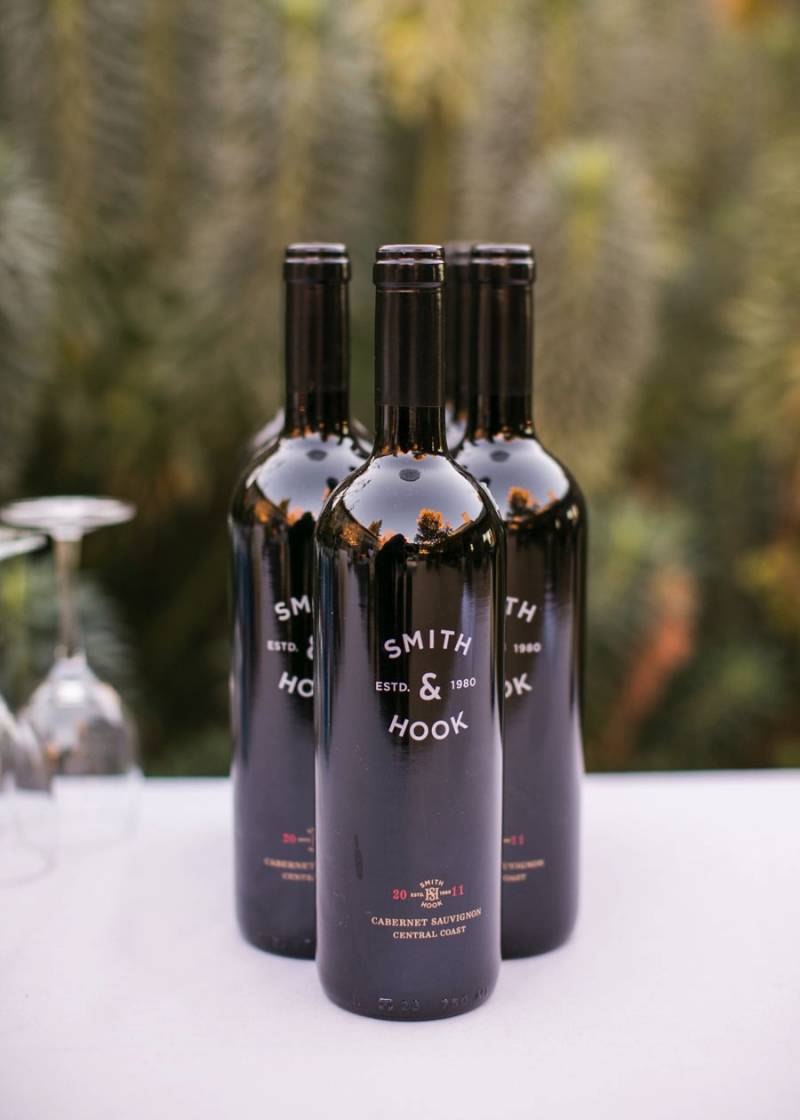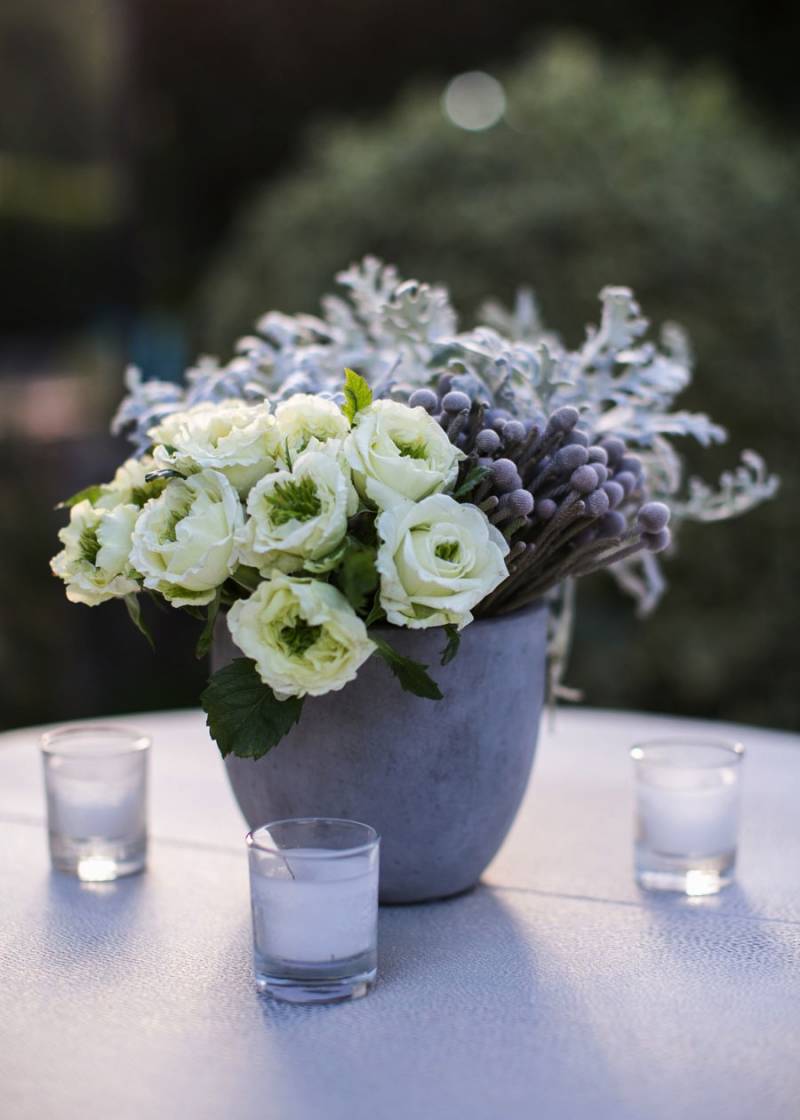 The intimate ceremony was followed by cocktails and delicious bites tray passed as guests listened to acoustic songs sung by Jeff Campbell and kept warm by the outdoor fireplace.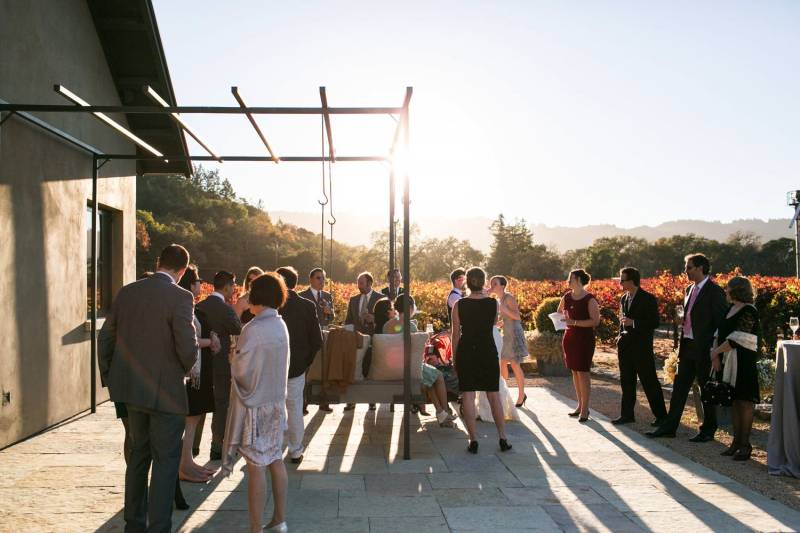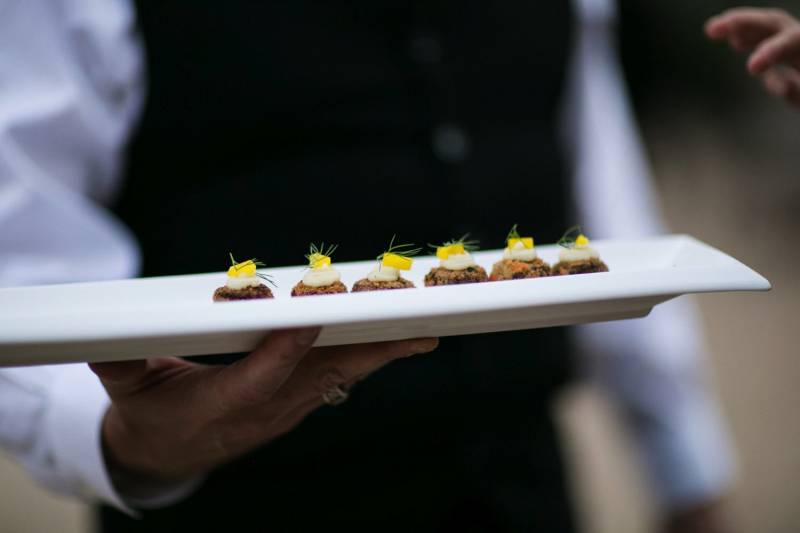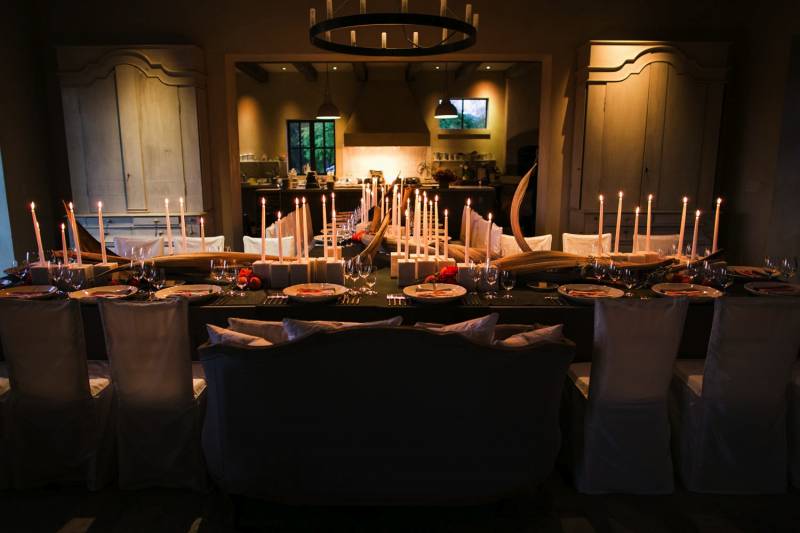 The fireside dinner was like a dream. Guests were invited to be seated at a dramatic candle-lit table beautifully designed by Nicole Sillapere. Slate gray linens were the backdrop for white marble candleholders and white taper candles. Orange accents of persimmons and seasonal berries added a pop of autumnal color to warm up the table. The couple presided over the T-shaped table in a cozy love seat while guests were seated in chairs with white seat covers.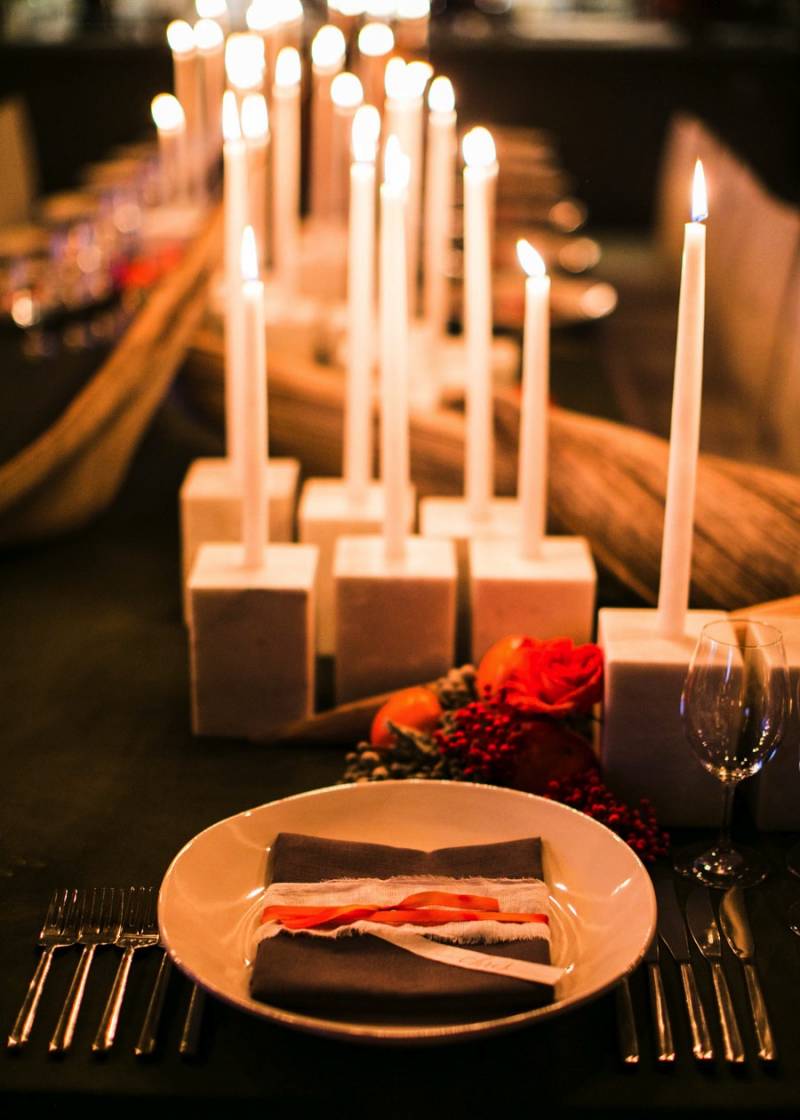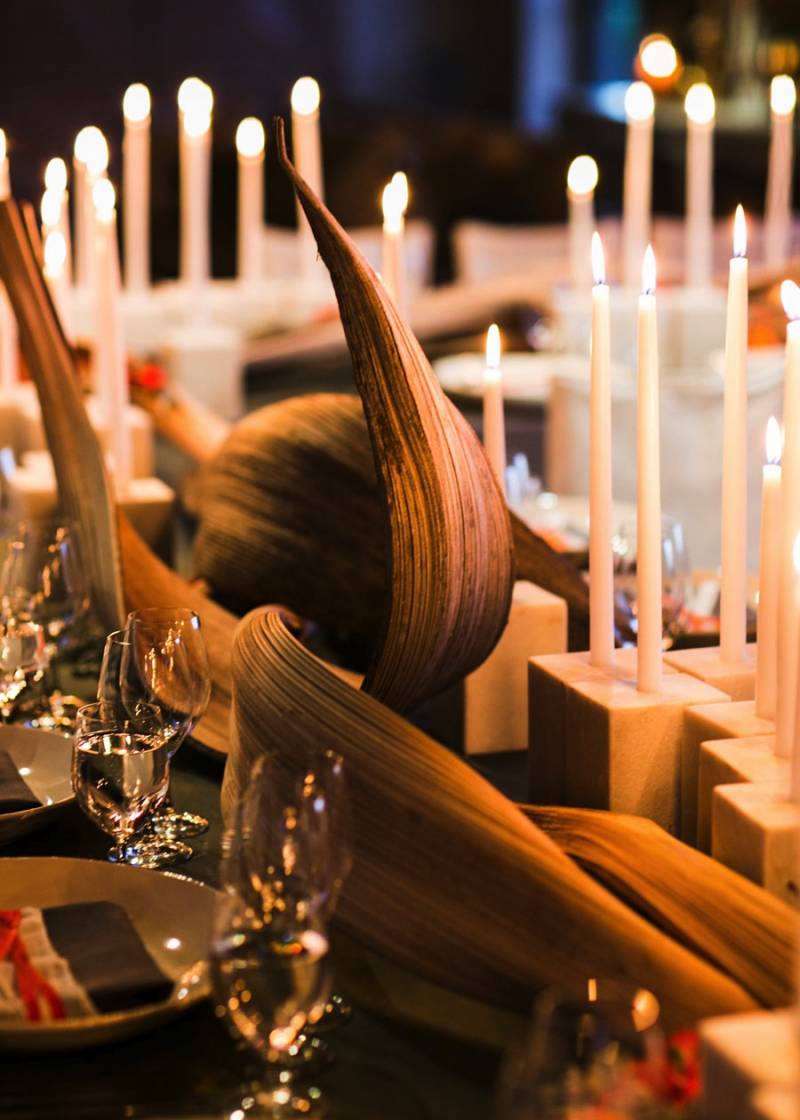 Each place was set with a letterpresses menu by Tiny Pine Press, continuing the look of the invitation design. A 5-course surprise menu, designed to showcase the best of the season was prepared a-la-minute by Chef Ethan Mantle of Componere Fine Catering before guests in an open kitchen. Musician Jeff Campbell continued his acoustic renditions of favorite classic tunes as guests enjoyed the meal and sang along. La Foret's Wendy Sherwood, alum of the French Laundry, provided a divine finish to the meal with her salted caramel and chocolate wedding cake. The room was alive with fun and celebration and the warmth of family and friends.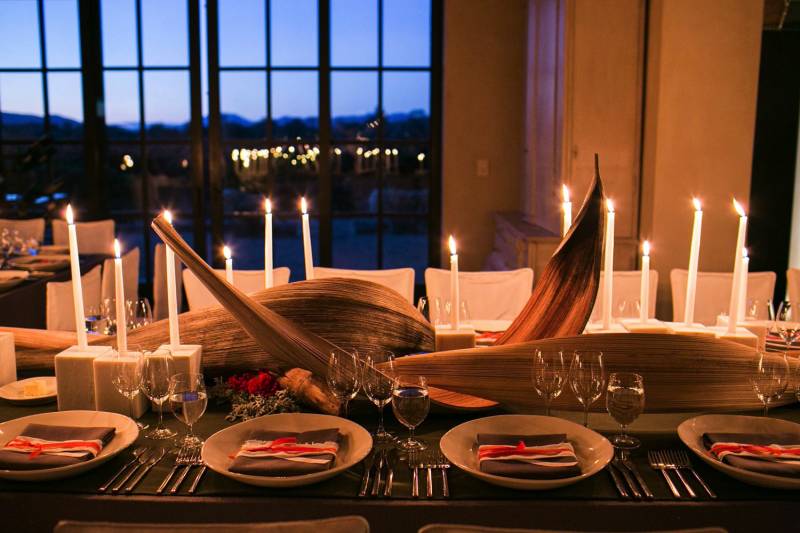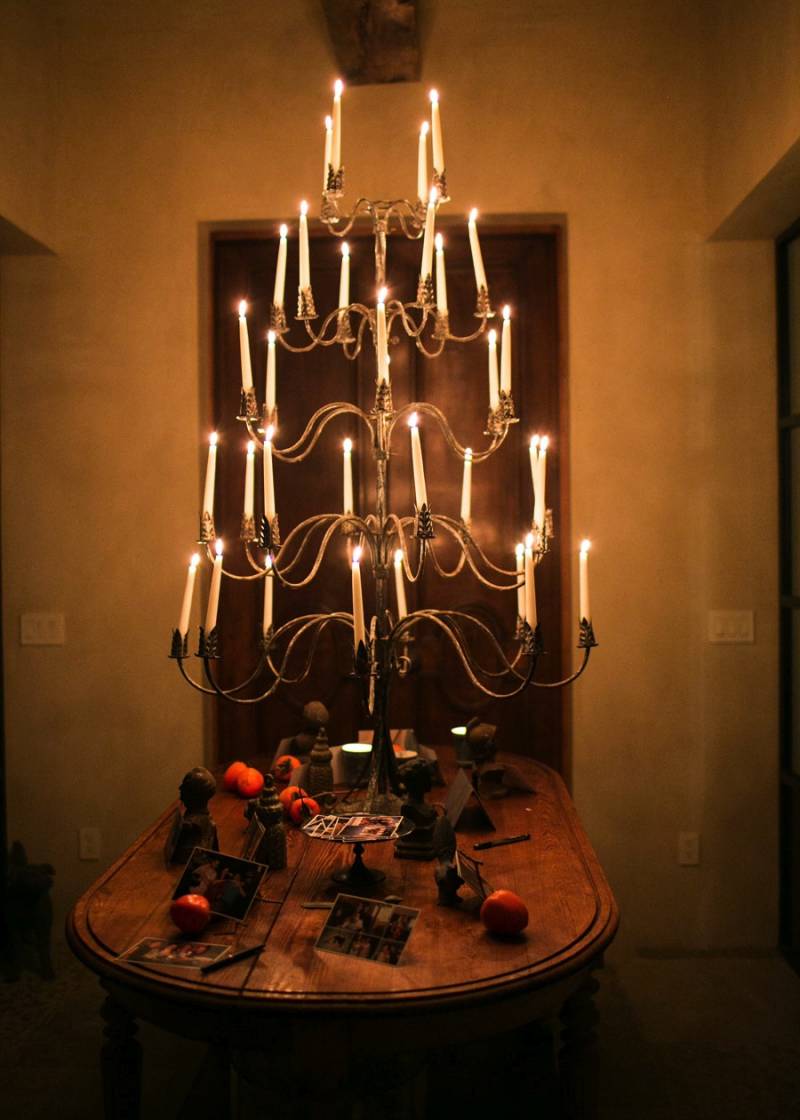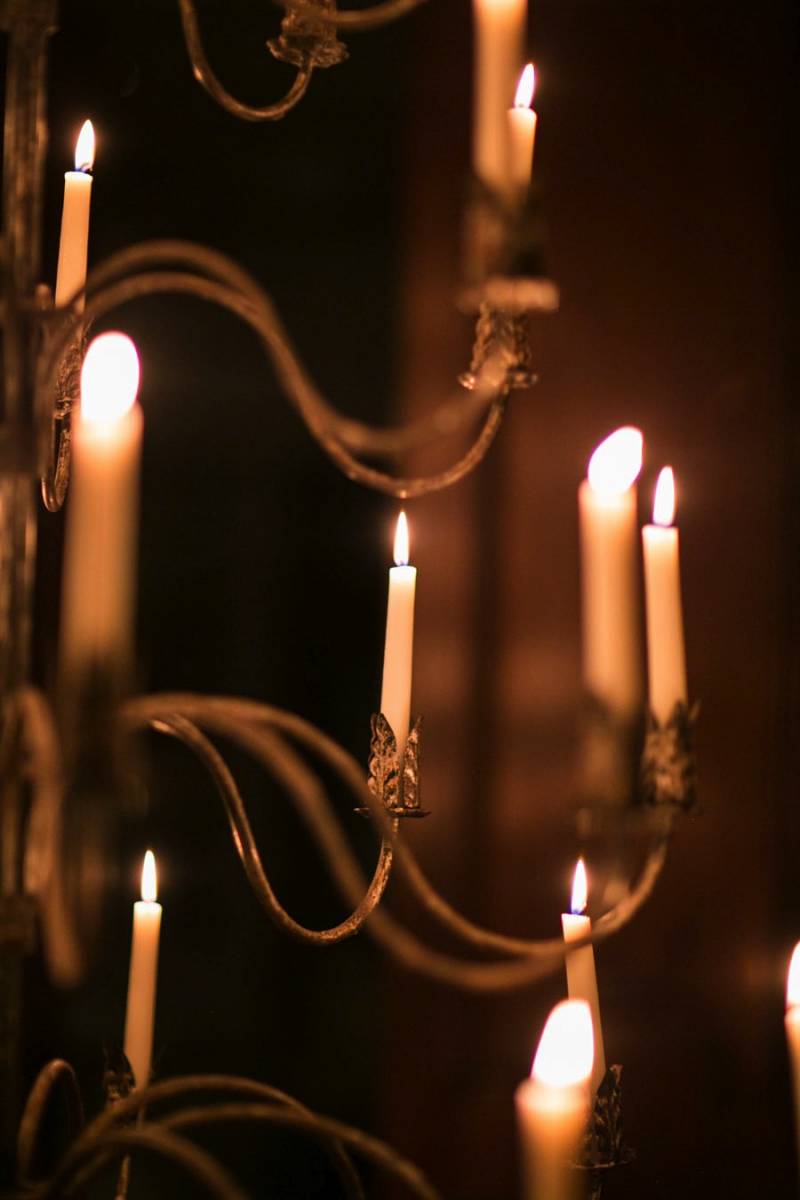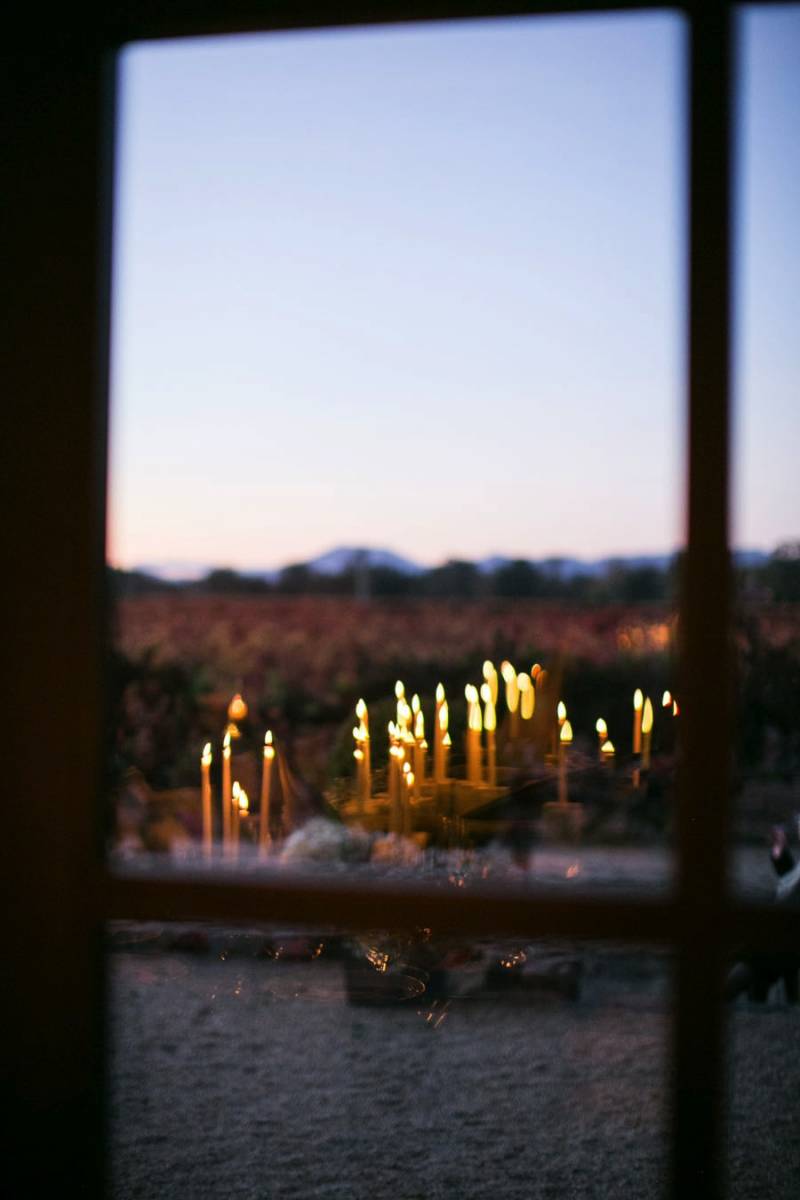 The couple is expecting their first child in the Spring. Truly something to be thankful for!