"Smell the sea and feel the sky. Let your soul fly." -- Van Morrison
This beautiful scene of seascape and black sand has been artfully adorned with dusty blues and greys, gowns of lace overlays, and textured florals with pops of periwinkle. Wedding photographer Heather Payne and destination event designer Lacy Geary, together with a talented team of creatives, brought this dreamy Washington coastal editorial into existence for us to share with you.
From Designer Lacy Geary:
"In creating this editorial with Heather Payne I wanted to capture the true spirit of the sea, the richness and mysteriousness of all that it encompasses. We brought in colors that the sky reflected in the water with the rich grey blues and pearl oyster shells. I am always looking for ways to create a space that fits in with its surroundings. I want it to become part of where I am; rather than appearing as if it was just placed there. I think in this case the colors and textures provide that balance."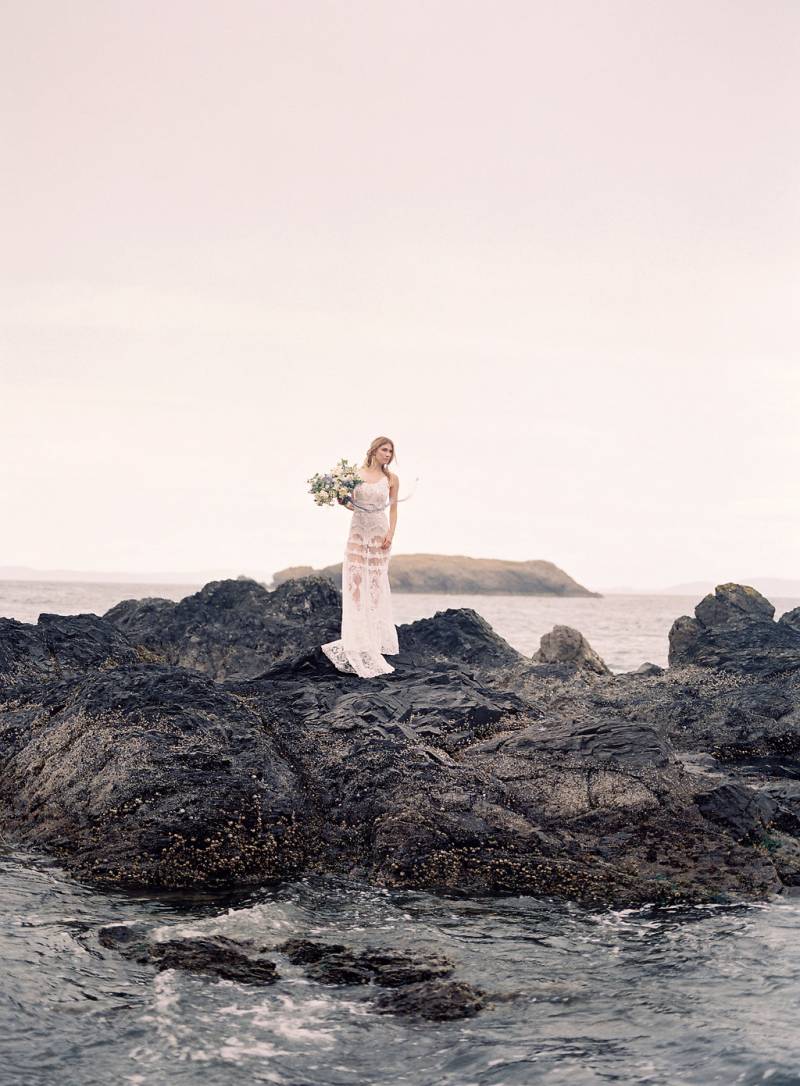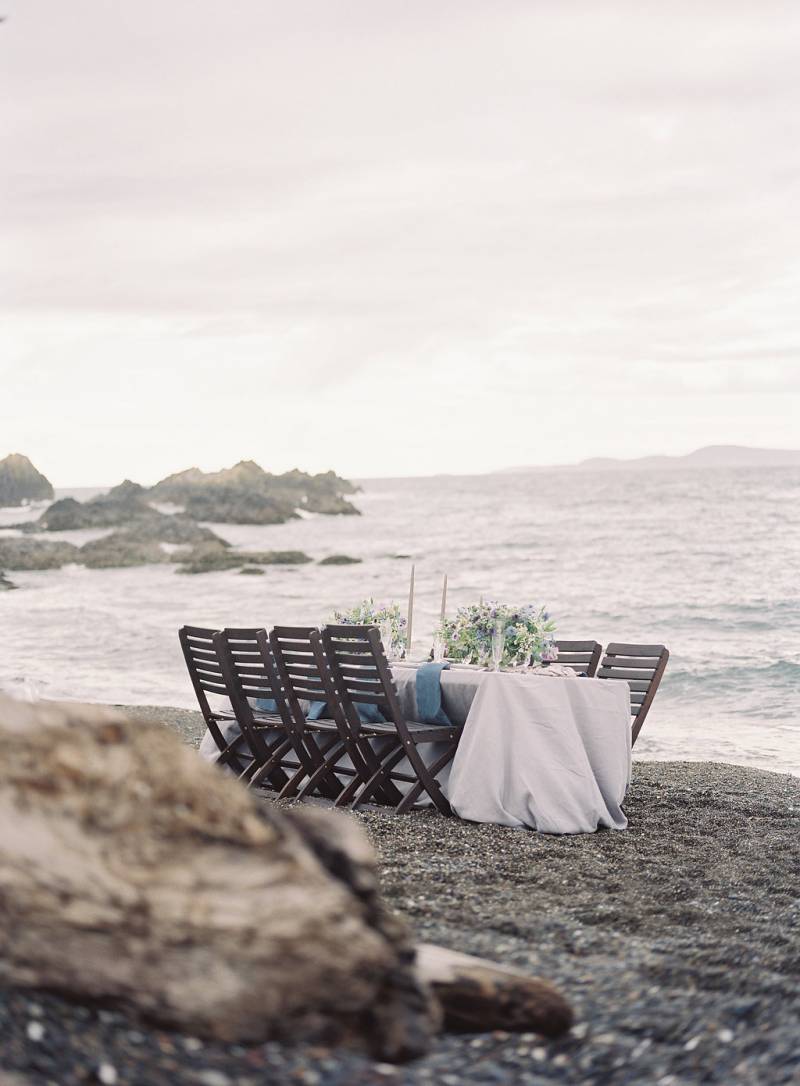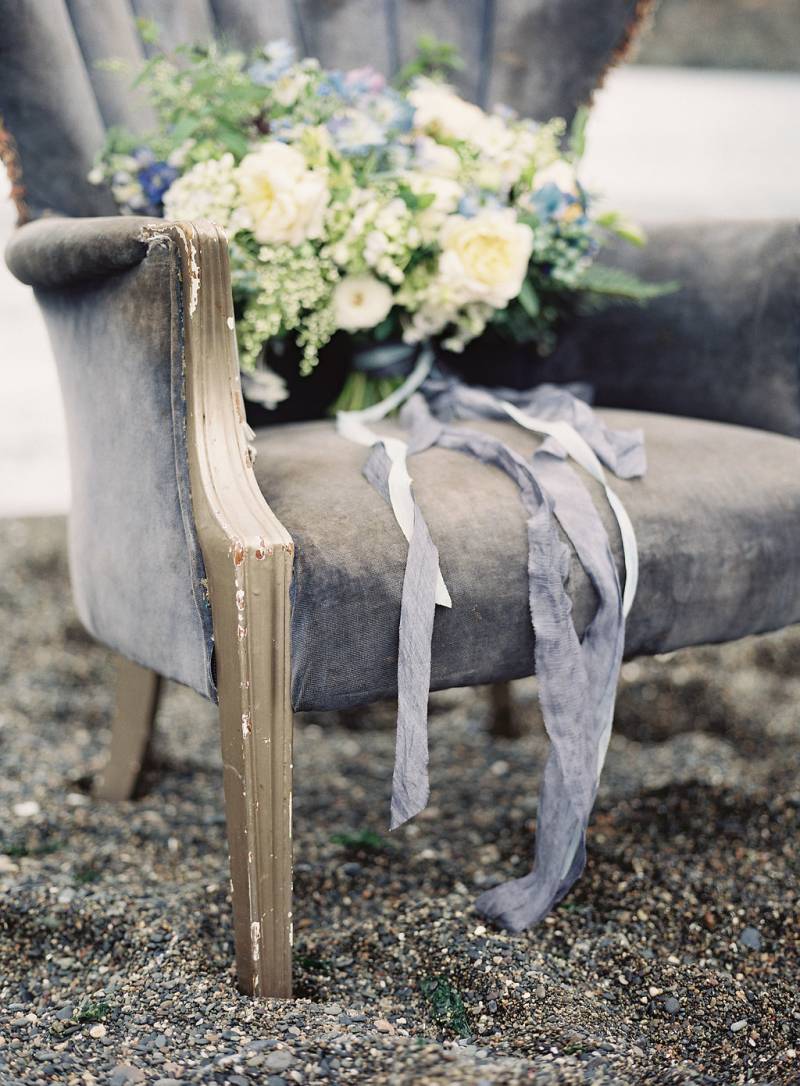 "The layers of textures and color tones were inspired by the natural surroundings of the beach stones. Floret's locally grown, moonstone colored flowers gave the design a beautiful pop of color to enhance the elements found within the rocky coastline."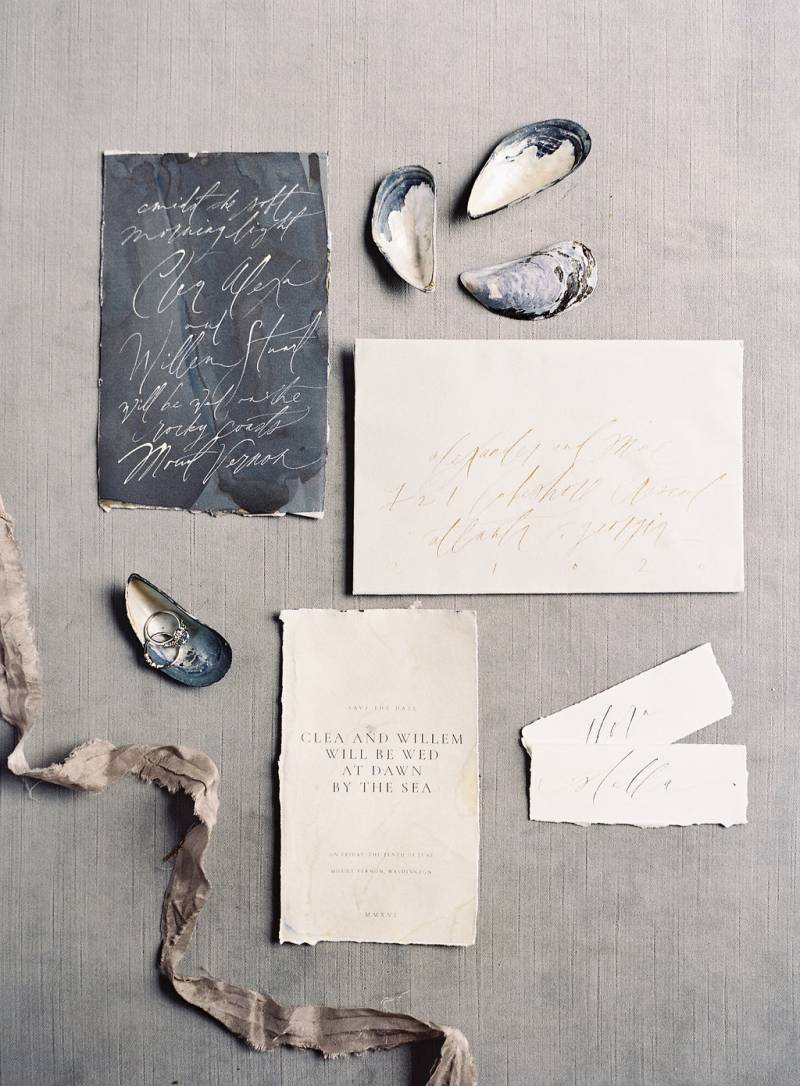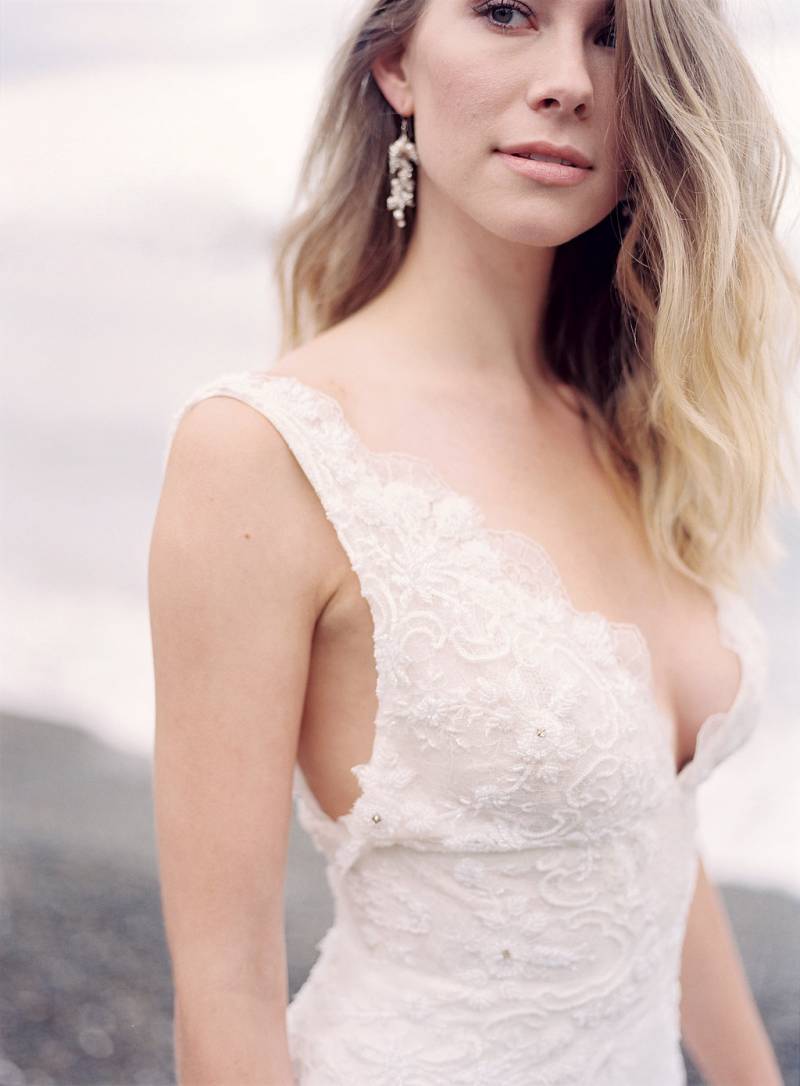 Lacy gave life to the tablescape through adding very intentional details: a cascading silk runner with movement of its own, textured florals, and graceful hand-penned place cards. She mimicked this grace and movement within her two dress choices as well. Both Yolan Cris couture gowns inspire an organic, unspoken nature.