Over the last few years, mismatched bridesmaid dresses have become a growing trend. It can be a fun way to incorporate a fuller range of your color palette and ensure that your girls are comfortable in the style of dress that they wear. We love the fun and romantic aesthetic of this bridal party from Savannah and Tyler's Southern California wedding.
See below for our tips on how to pull off mismatched bridesmaid dresses with ease!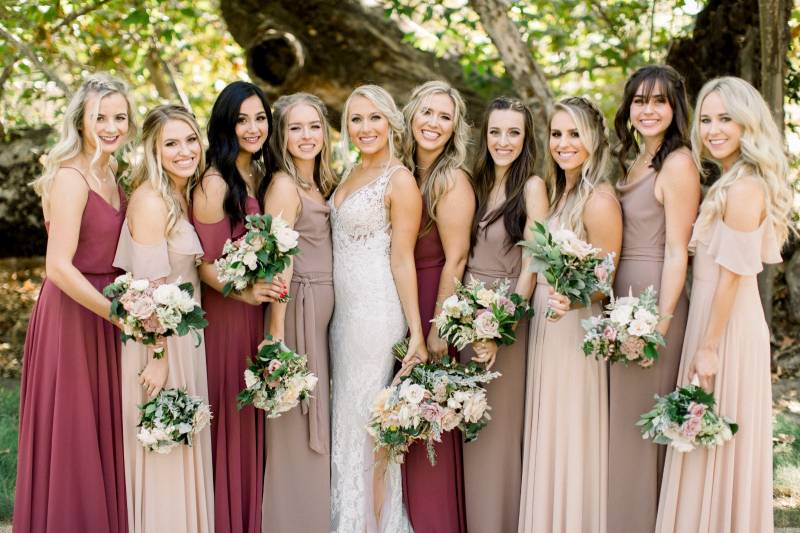 1. Mismatched dresses work especially well with a large bridal party.
It shows off the range of your color palette and creates a more playful atmosphere. We love that Savannah had such a big, youthful bridal party! When asked about it, she replied, "It was so much fun! Weddings bring up a lot of emotions, and it was so great having such a large support system!"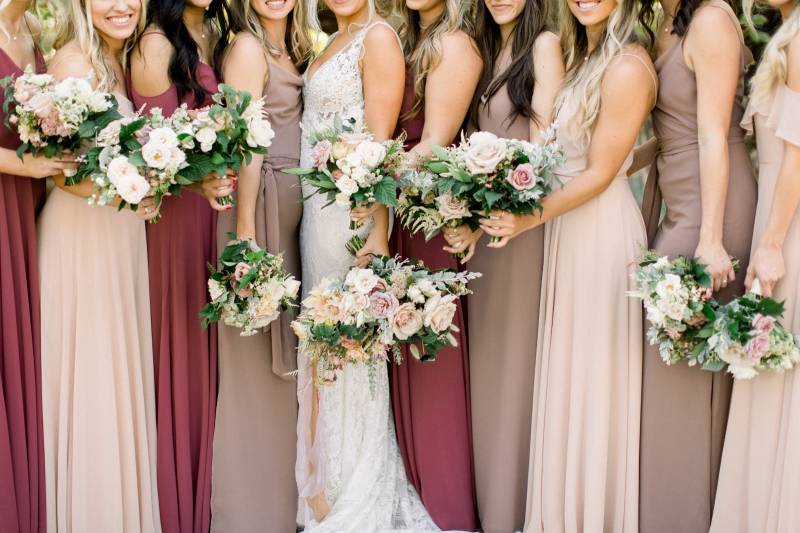 2. Establish a clear color palette.
We suggest starting with base color and then selecting a shade lighter and darker within the same color family. It works best to have a neutral, pastel base, and deeper variation. Savannah's color palette had a base of muted blush. She added in a neutral taupe and a deeper rose to add depth.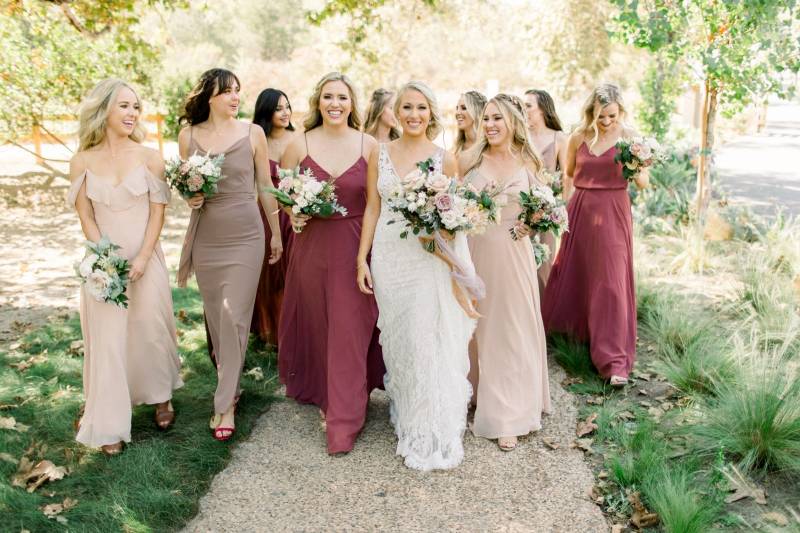 3. Share specific guidelines.
We suggest giving your girls specific dress designers, style numbers, and color names if you are unable to go to a dress shop together. Savannah's bridesmaids got their dresses from Bella Bridesmaid in Corona Del Mar, California. The blush and rose dresses are from designer Jenny Yoo, and the tan are Joanna August.
"I wanted the bridesmaids to look very romantic with soft colors and flowy fabric. At the same time, I wanted to make sure the girls looked unique from one another so I picked 4 styles and 3 colors they could each choose from."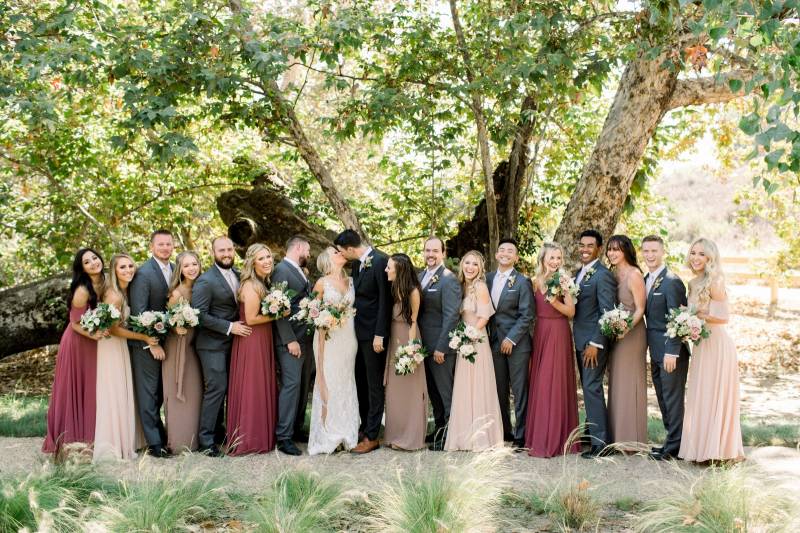 4. Lastly, consider the processional order your bridesmaids will stand in next to you at the alter.
If you want the color distribution to look even in the wedding photos, you may want to arrange your girls accordingly!