Being a bride is the most incredibly special, wonderful, and stressful time all at once. You will spend an endless amount of time planning for the day of the ceremony, but no one tells you how important it is to plan for the day before your wedding as well.
Trust us, our intention is not to add on to your never-ending check list. It is to remind you to schedule in some self love and pampering before your big day! With the hype of the wedding day planning, out of town guests, future in laws, budgeting, hosting, and logistics-- you will need some time to yourself to relax and soak in what a beautiful time in your life this is.
And just for you, we have partnered with Oahu's famous Turtle Bay Resort to plan out the most relaxing and indulgent day for the bride-to-be on the day before her wedding!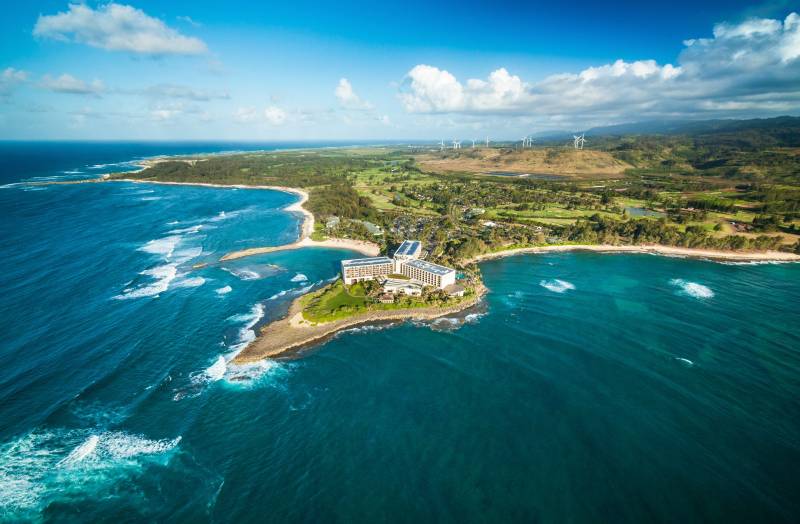 Turtle Bay Resort, voted a Top 3 Hawaii Resort by Condé Nast Traveler Reader's Choice Awards, is located on the fabled North Shore of the island of Oahu. The oceanfront estate boasts over 800 acres of land and a view of the Pacific from every single guest room. The only resort of its kind anywhere on the North Shore, the perfectly situated property provides panoramic views of the breathtaking shoreline of soft white sand and vivid blue waters. The property itself is enormous and offers every activity imaginable: horseback riding, canoeing, hiking, surfing, golfing, hiking, tennis, and more. Turtle Bay even has its own helicopter pad!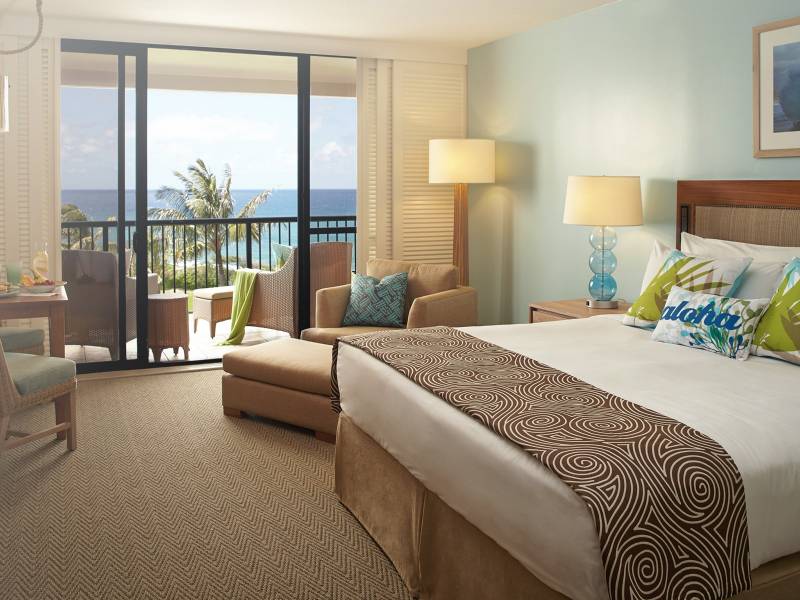 Our perfect day for the bride-to-be begins with waking up in the morning among this Hawaiian oasis. We recommend staying on the Vista Level for the best possible ocean views. Spend the morning waking up slowly and enjoy some time out on the balcony, watching the waves roll in and out of the bay while sipping on a mimosa. Stop by North Shore Breakfast Bites to grab some coffee and easy bites on the way out of your room.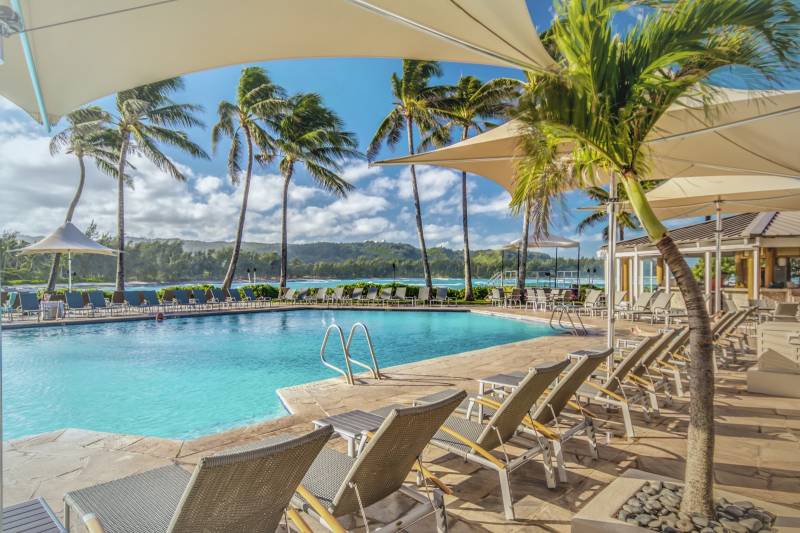 Up next: a morning dip in the pool. Nothing feels more like vacation than a mid morning swim. The resort's main pool has an incredible ocean view with the water just feet beyond the pool grounds. Spend the morning laying out under the sun and sipping on a delicious tropical fruit smoothie from The Point Pool Bar.
After your morning swim, make sure to grab a bite for lunch and head over to the main event: The Nalu Kinetic Spa. Experience soothing wellness ritual in the most stunning setting imaginable. After changing into a decadently plush robe, you will be guided to the relaxation zone, a collection of shaded lounge beds that face the immaculate beauty of the North Shore. Watch local surfers ride and play among the waves of the sea as you snack on fruit and sip on a glass of champagne awaiting your treatment.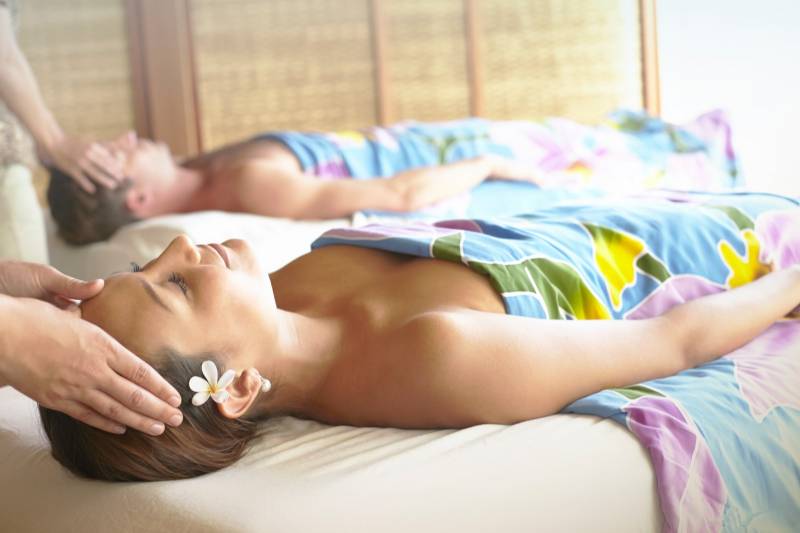 For your first treatment, we recommend the 80 minute Signature Hyrdrafacial. It is especially unique because this facial has absolutely no down time, ensuring that your skin will immediately look radiant and wedding-ready. The Nalu Kinetic Spa is the only resort spa that offers this customizable, non invasive skin resurfacing treatment that instantly shows results. The treatment will deeply cleanse, exfoliate, and extract while hydrating your skin. It even promotes detoxification and circulation through a very gentle process of lymphatic drainage.
Follow your facial with an ultra relaxing Coconut Lava Shell Massage. This full body massage will relieve any muscle tension while your therapist uses the heat of the lava shell to relax and smooth away knots using a special Coconut-Argan Massage Oil. The lava shell gives off calcium ions when heated which can help firm and regenerate skin while the coconut argan oil moisturizes, sooths, and helps fight free radical damage. And beyond that, it feels heavenly! You will be absolutely glowing afterwards.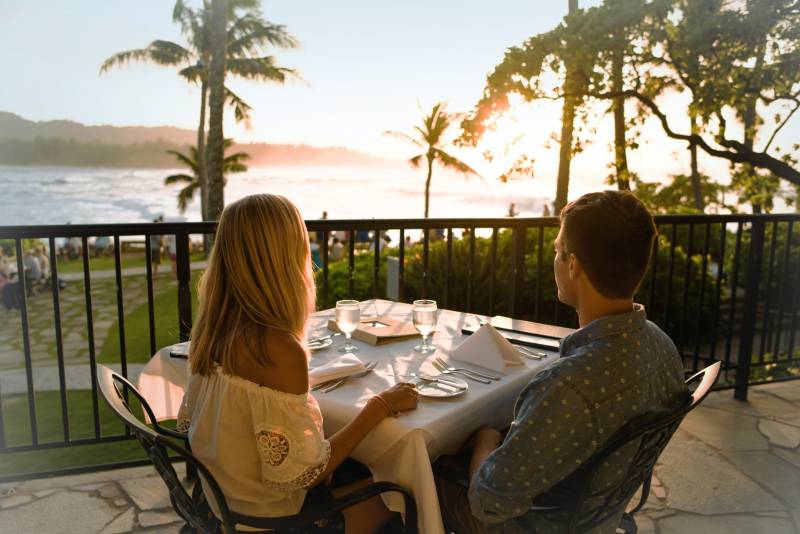 After a lovely pampering at the spa, you'll have worked up quite an appetite. Indulge in the ocean-to-table cuisine of Pa'akai, the Hawaiian word for "sea salt". Pa'akai reflects Hawaii's numerous seaside salt beds and features sea-to-table cuisine with a focus on fresh local seafood. The menu is a collection of mouth-watering selections from pan-seared kampachi to filet mignon.
Our personal favorite is the "Local Whole Fish", deep fried and served with three amazing dipping sauces. The fish of the day is caught locally and served atop a bed of freshly steamed vegetables. It makes a wonderful dish for two to share. Pair it with a buttery Chardonnay or hand-crafted Lychee Martini.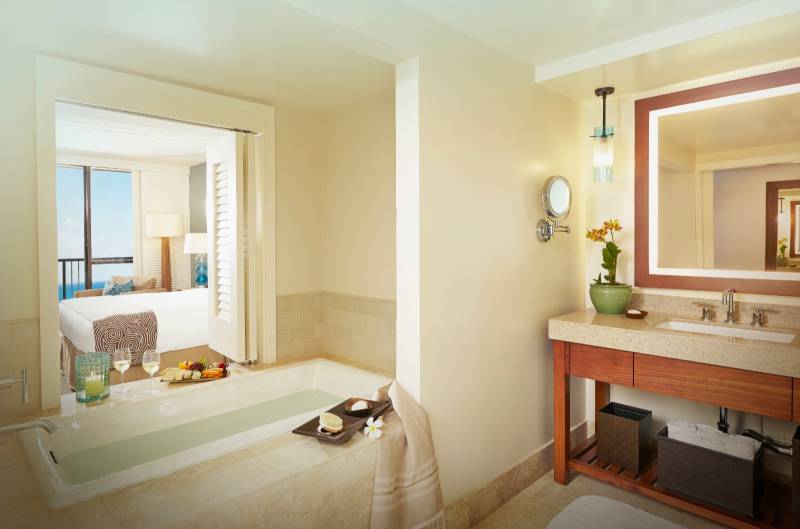 End the evening with a relaxing bath to wind down from the day and get ready for bed. Infuse your soak with some custom aroma therapy elixirs from the Nalu Kinetic Spa Boutique for an even better experience. As your evening comes to an end, take time to enjoy this peaceful moment. And lastly, get some rest. You'll need a good night's sleep for your big day tomorrow!