Feathers have been part of fashion's illustrious history for decades, with couturiers constantly seeking new and exciting ways to incorporate them into dresses, hats and handbags. Following their lead, Honolulu floral designer Debbie Hemingway decided to turn her personal passion for vintage hats into a beautiful new bridal collection called La Plume. She travels across the country combing antique shows and flea markets to discover eye-catching hats, then lovingly adorns them with feathers and jewels. She has extended the idea to include a baroque line of petite handbags and bouquets, which Debbie feels will be passed on for generations. "I love the idea that these accessories become wonderful momentos of the wedding day," she says.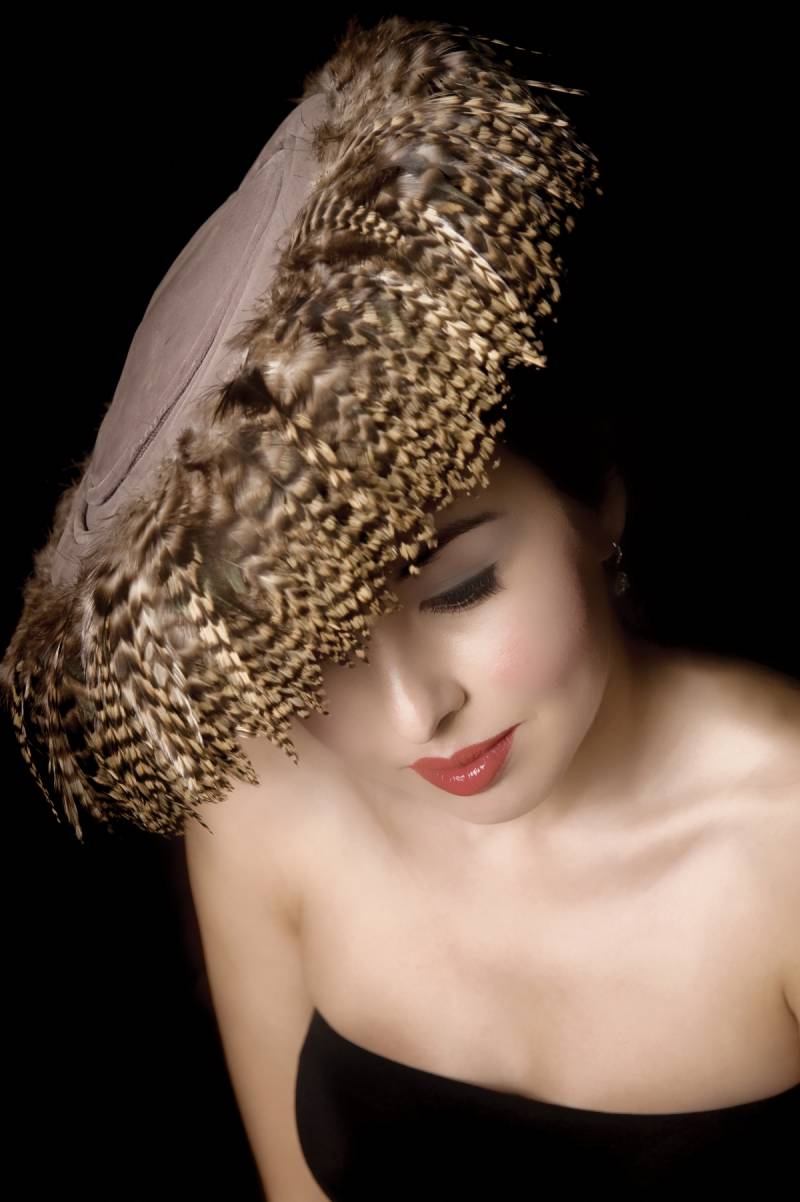 Designed in the 1940s, this extravagant lace-lined Coralie hat is crowned with taupe velvet and a rim of smoky ostrich feathers. Worn as a wedding accessory, such a statement calls for a slim, sheath-style gown.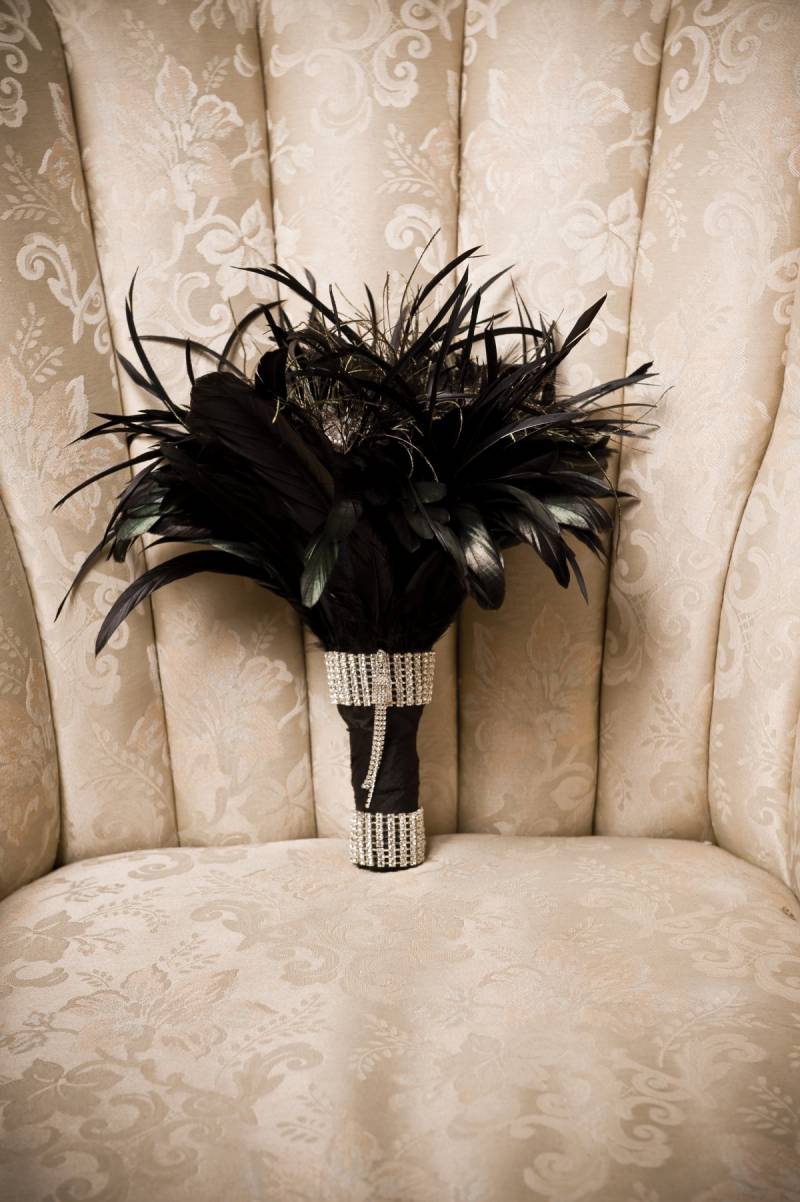 A theatrical bouquet of Coque Guinea feathers is wrapped with charcoal dupioni silk ribbon and embellished with a rhinestone handle. A single teardrop jewel is the finishing touch.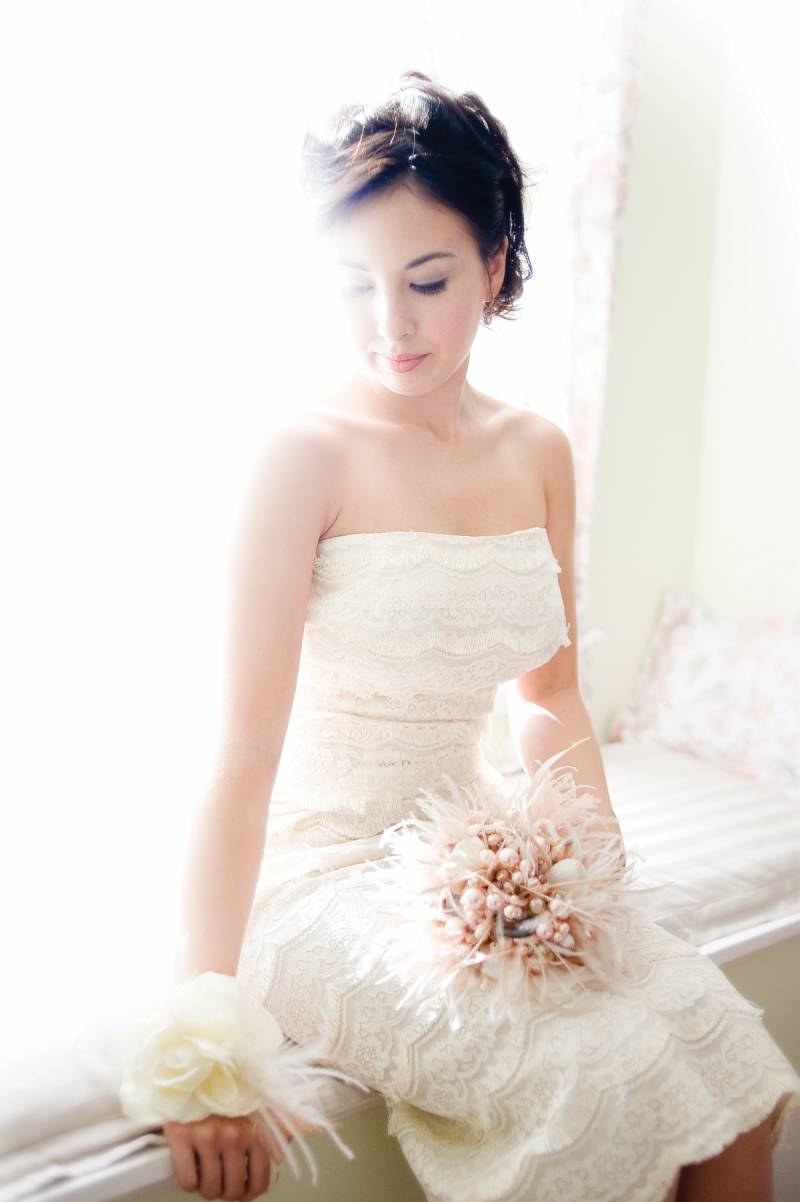 A delicate blush bouquet is comprised of pink pearls, mother-of-pearl shells and ivory ostrich fringe feathers. A feminine wristlet bears a classic gold cuff bracelet with an ostrich-accented silk rose.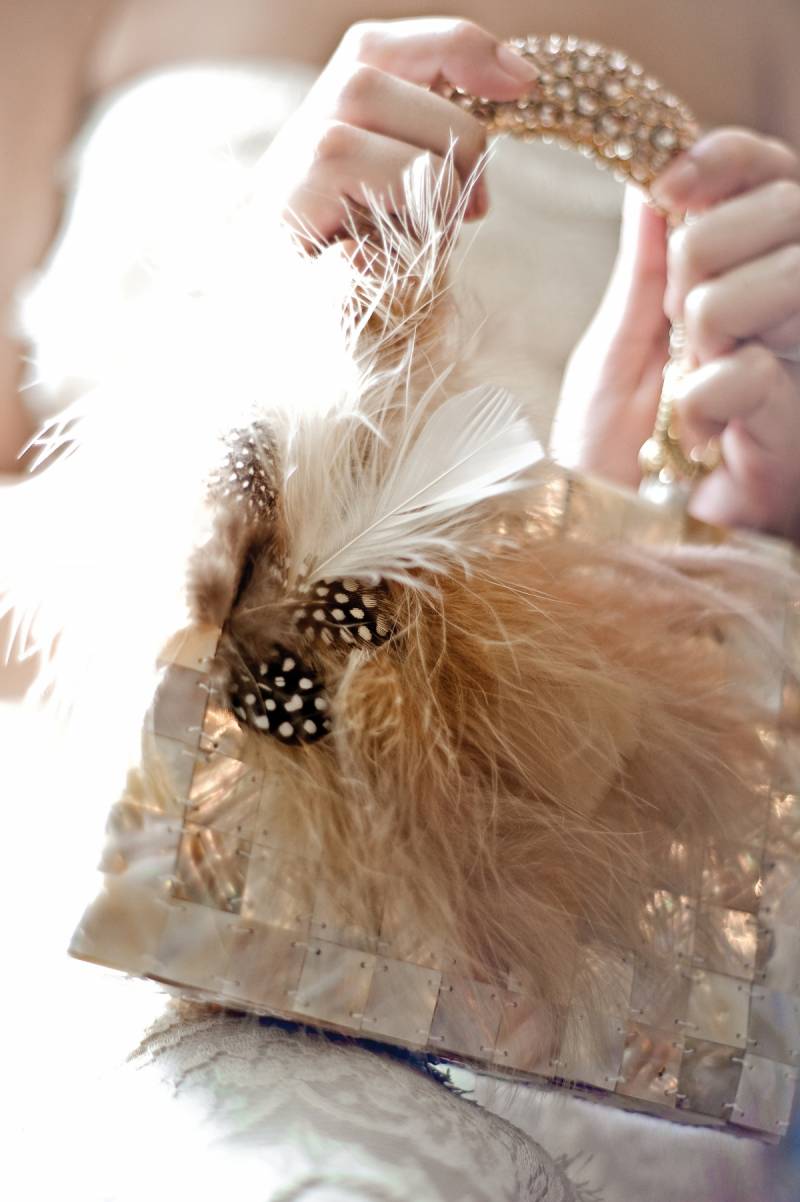 The petite 'Rocaille' handbag is handsewn in mother-of-pearl and tufts of Marabou and Guinea feathers. Its handle shimmers in champagne and pink jewels.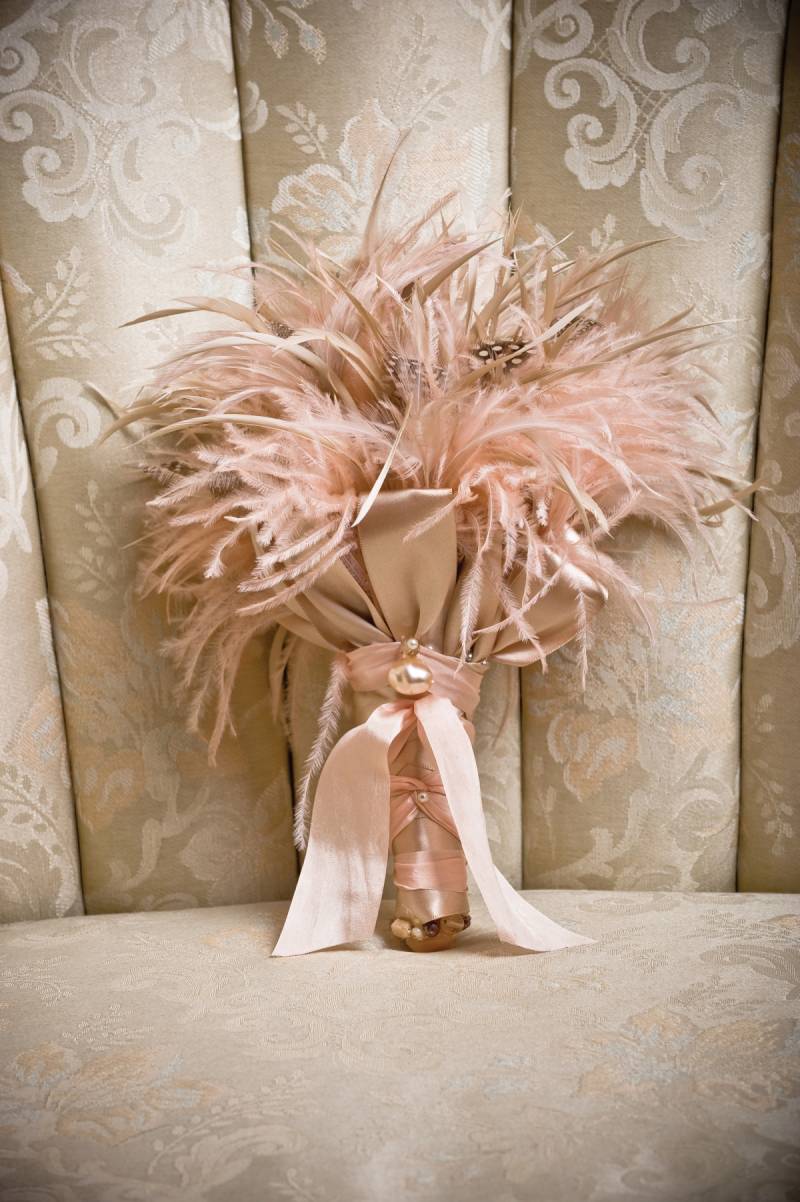 A rosy assemblage of Marabou and goose biot feathers is meticulously tied in ribbon and garnished with a single antique pearl.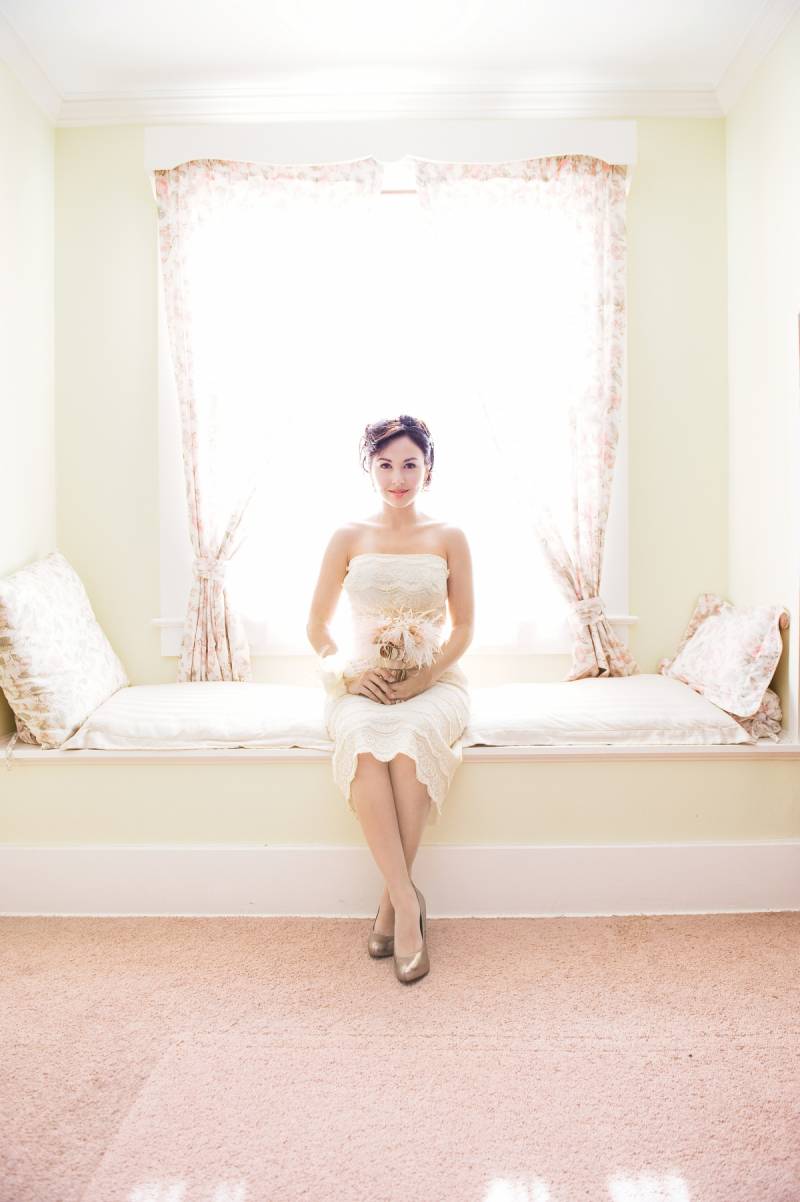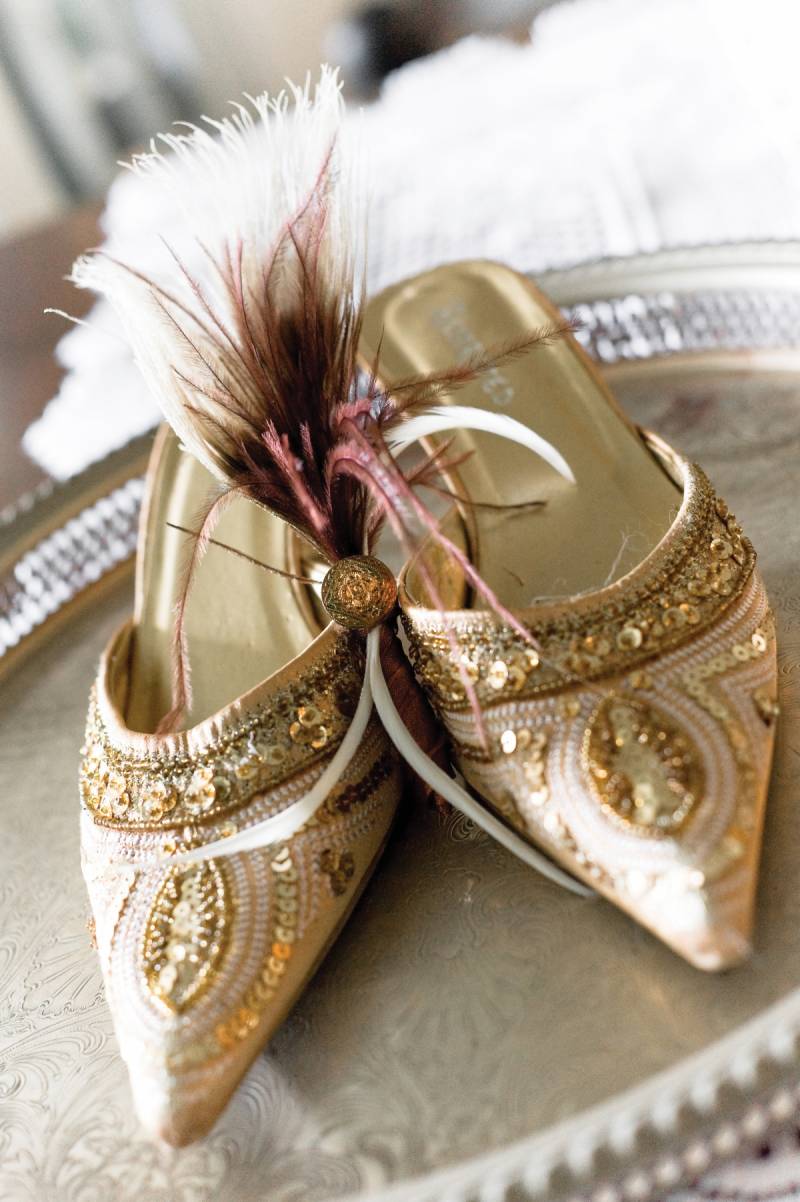 A chic pair of mules is festooned with gold rhinestones and ivory beads. Resting in between, the aubergine boutonniere proves that plumes are not reserved for the bride alone. A tuxedo graced with downy ostrich feathers is certain to show off a groom's distinctive élan.