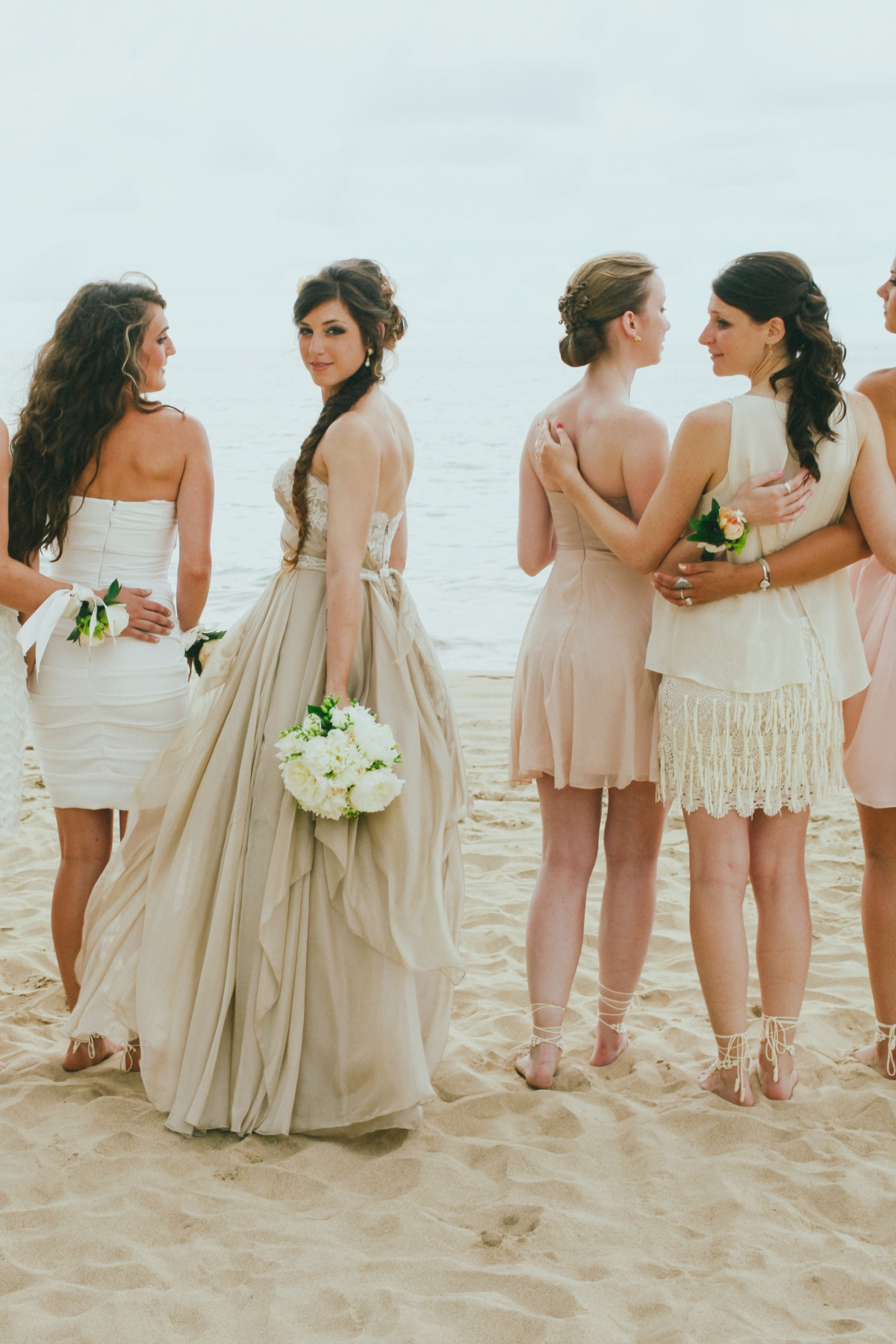 When New York couple Rebecca and Brian first visited the island of Kauai, they completely fell in love with the North Shore, famed for its heavenly beaches, lush taro fields and spectacular sea cliffs. The bride says, "We knew we wanted to go back someday and getting married seemed like a pretty good excuse! Also, we knew we wanted a very small, intimate wedding (just immediate family and close friends) and we wanted it to be a very memorable experience for everyone. Having a wedding so far from home was an easy way to create the private, special atmosphere we were going for."
Our vision for the day was just that--a small, intimate affair with the ones we love. We didn't want to set too many expectations for the event itself, as I had heard a lot of stories about brides freaking out over small details on the day of the wedding. We really cared about were two things: live music and having enough booze to go around! The overall style we were going for was "rustic chic."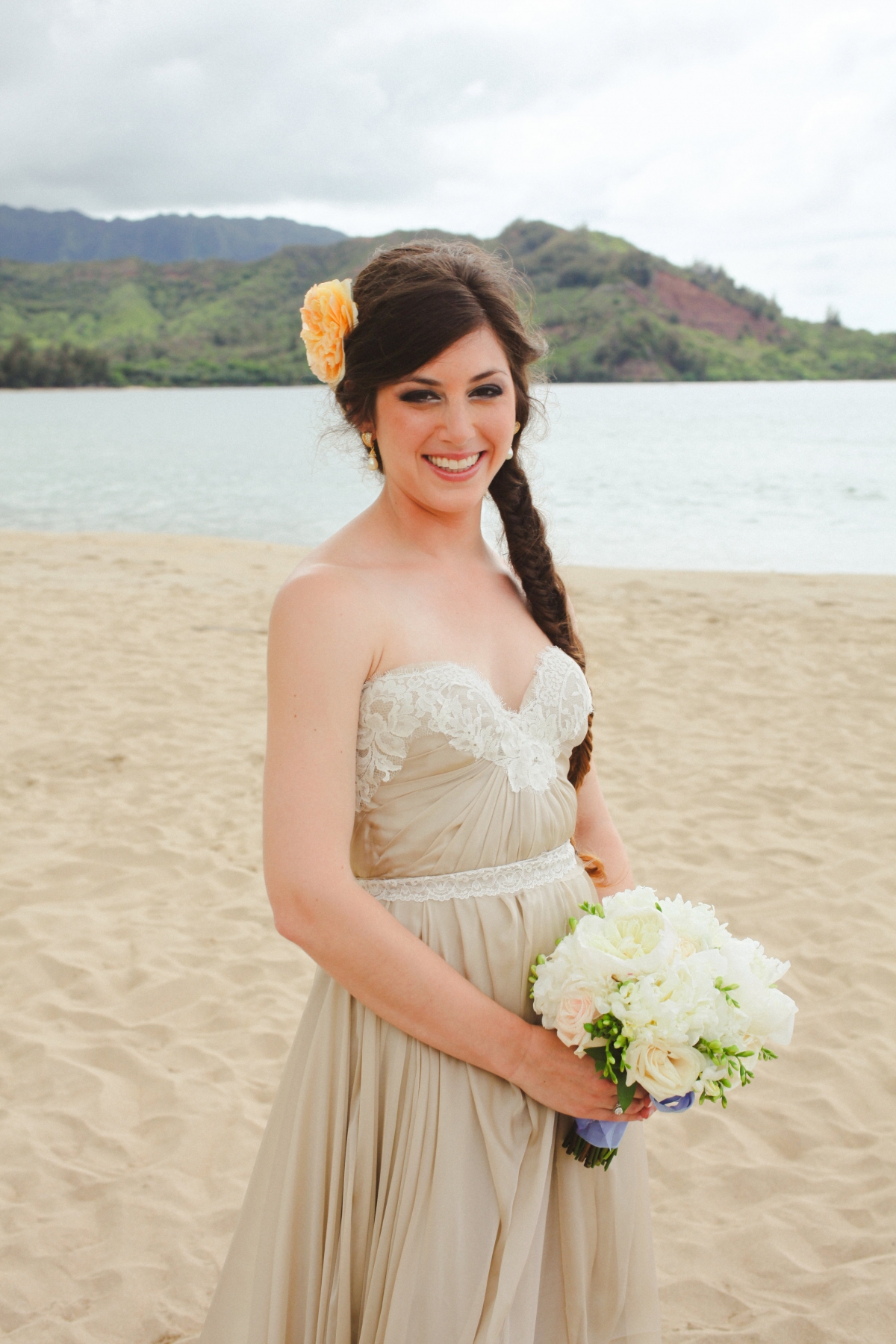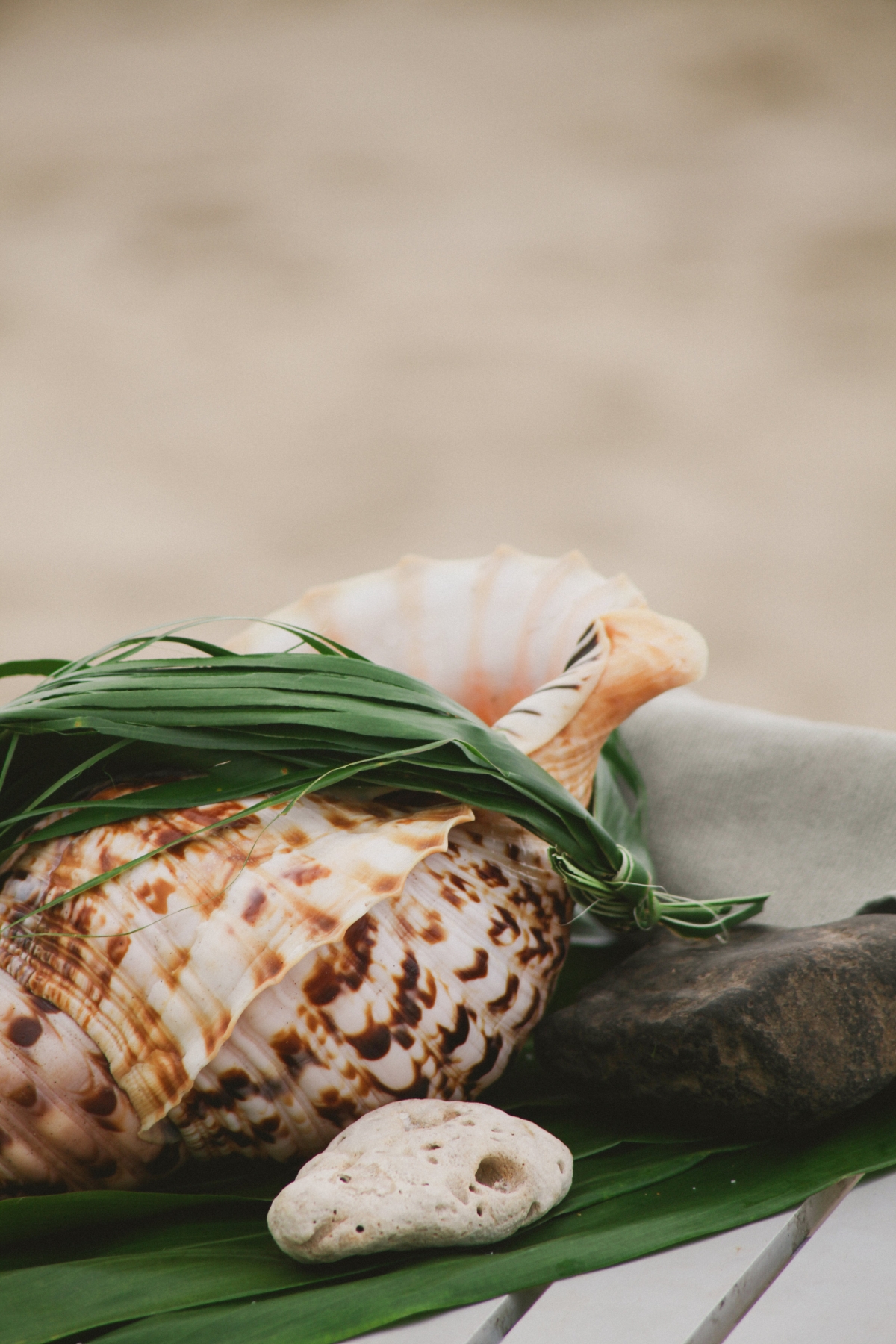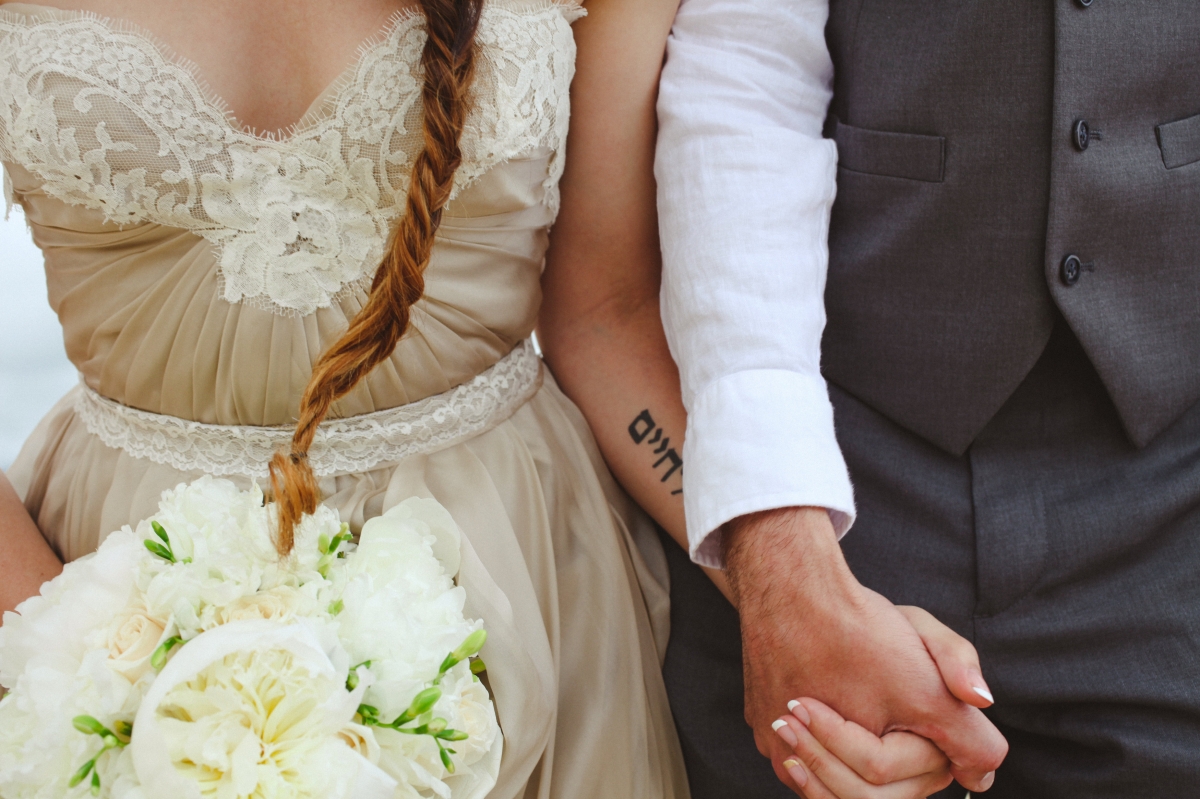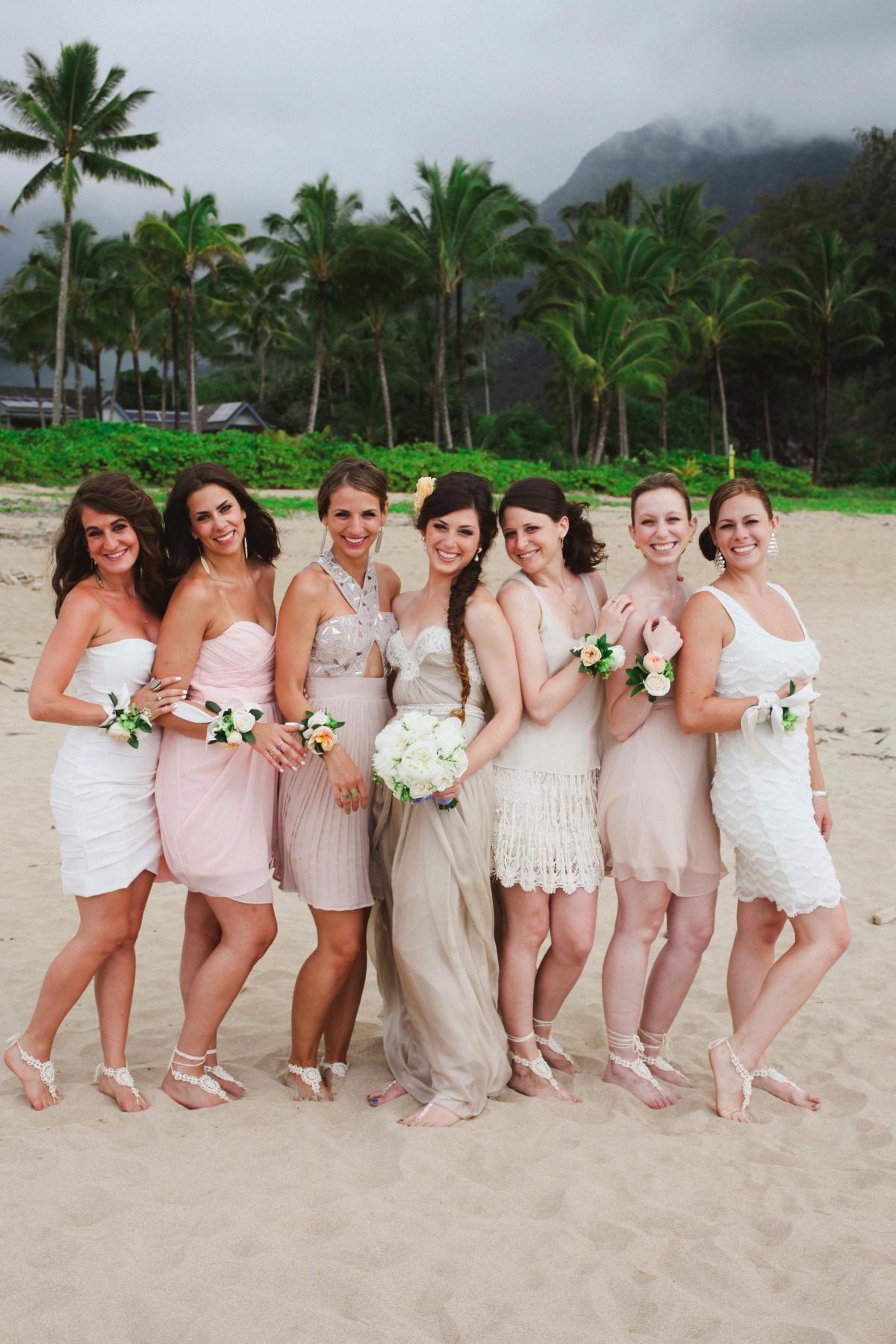 My dress is by Sarah Seven from Lovely Bride in New York City. It wasn't at all what I had originally imagined. I thought I wanted something grecian and drapey. But when I came upon this Sarah Seven, I knew it was the one. As for the bridesmaids, I was already making them travel all the way to Hawaii, so I didn't want to make them buy new dresses too! When I was at Lovely Bride, I noticed a rack of wedding dresses in all different shades from light blush pink to ivory and champagne. It looked beautiful! I wondered how to recreate that look for our wedding...then I realized I had five gorgeous models to play with! I gave them a color scheme and the rest was up to them.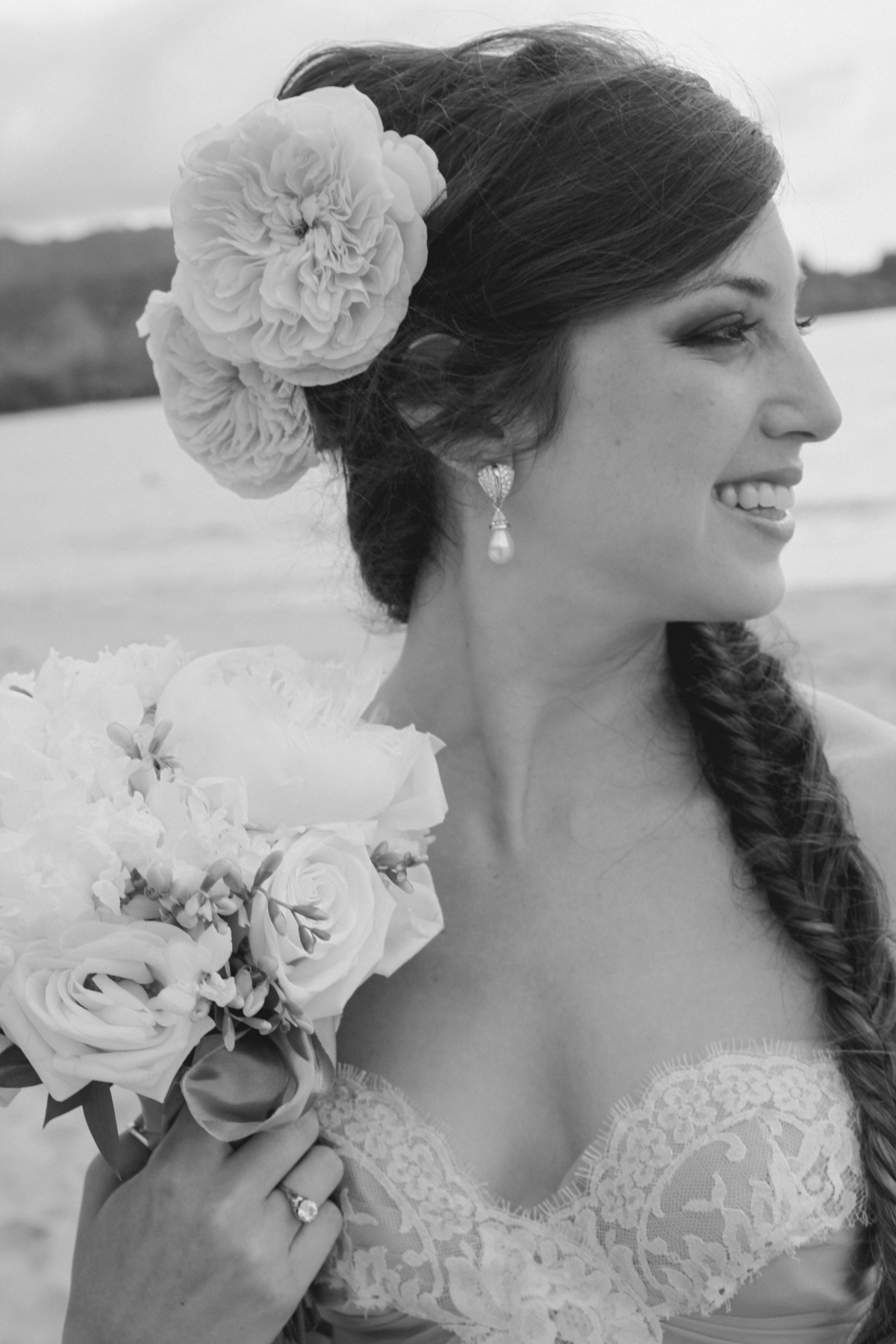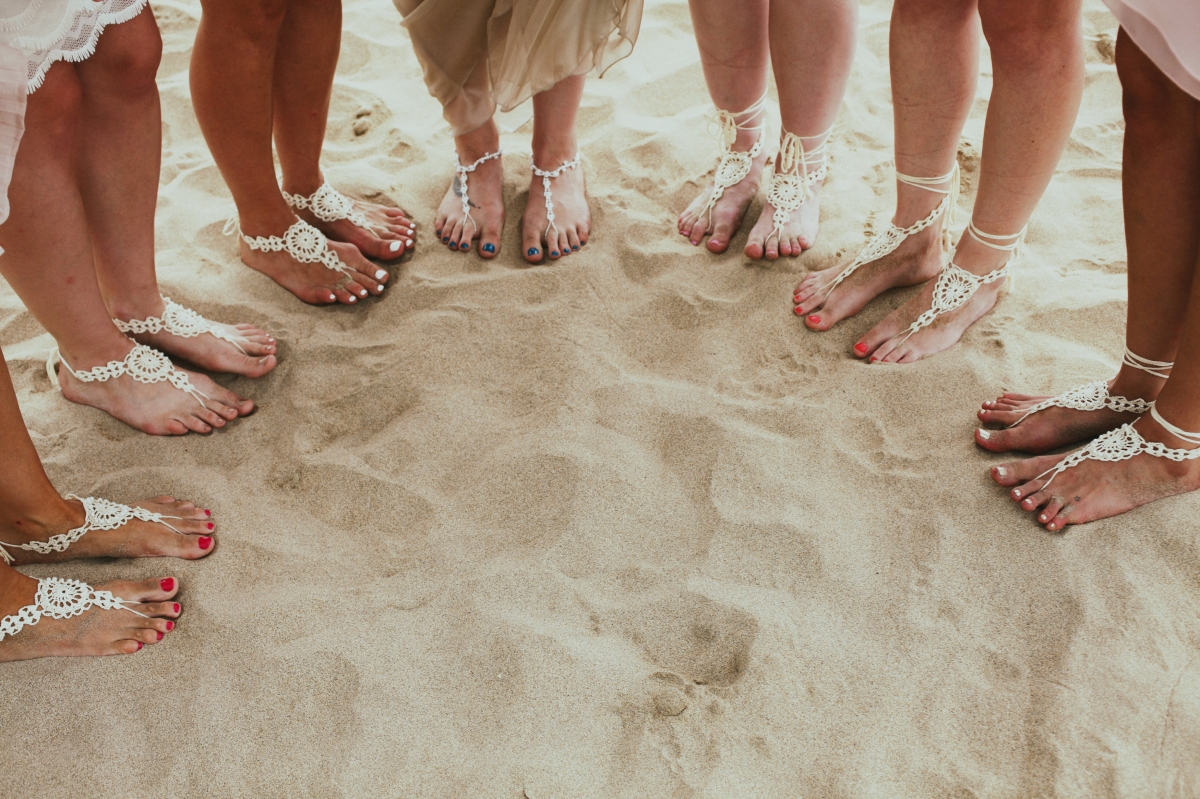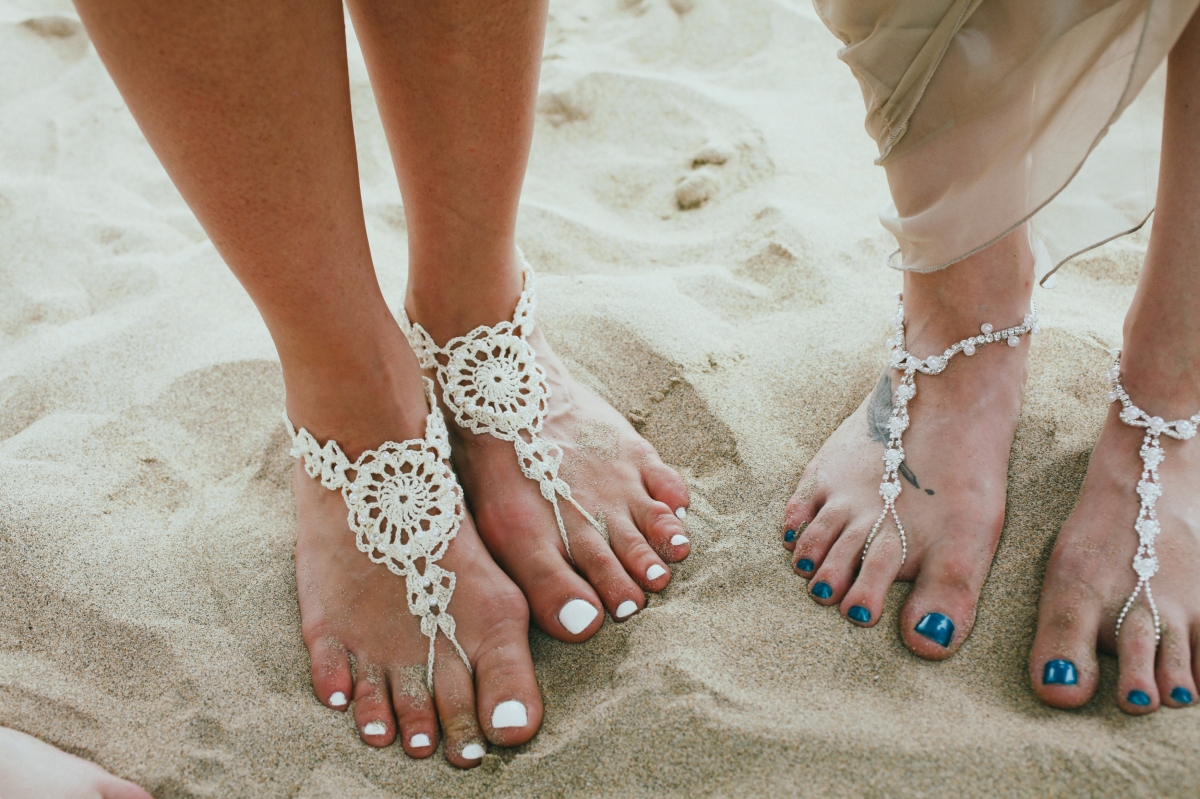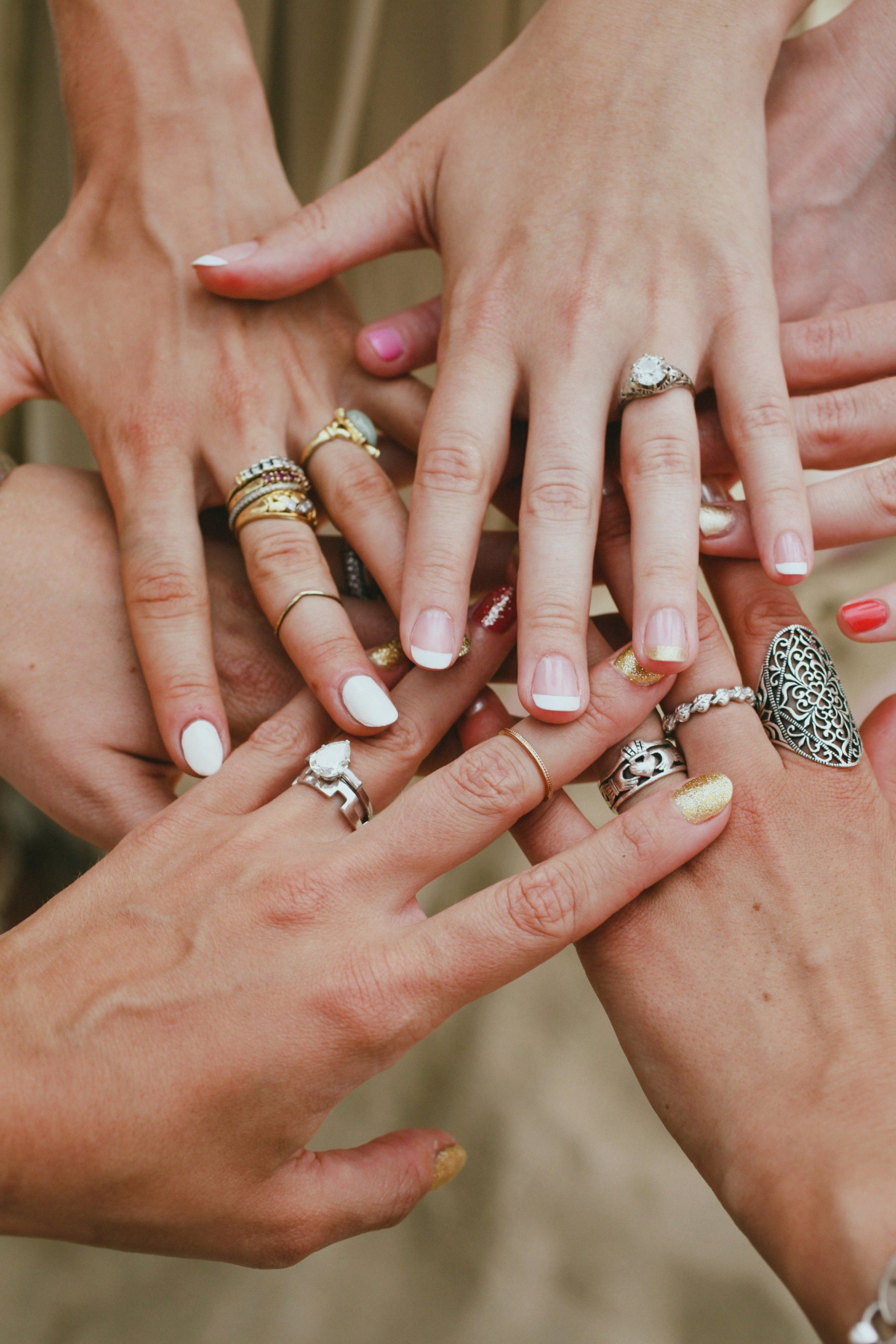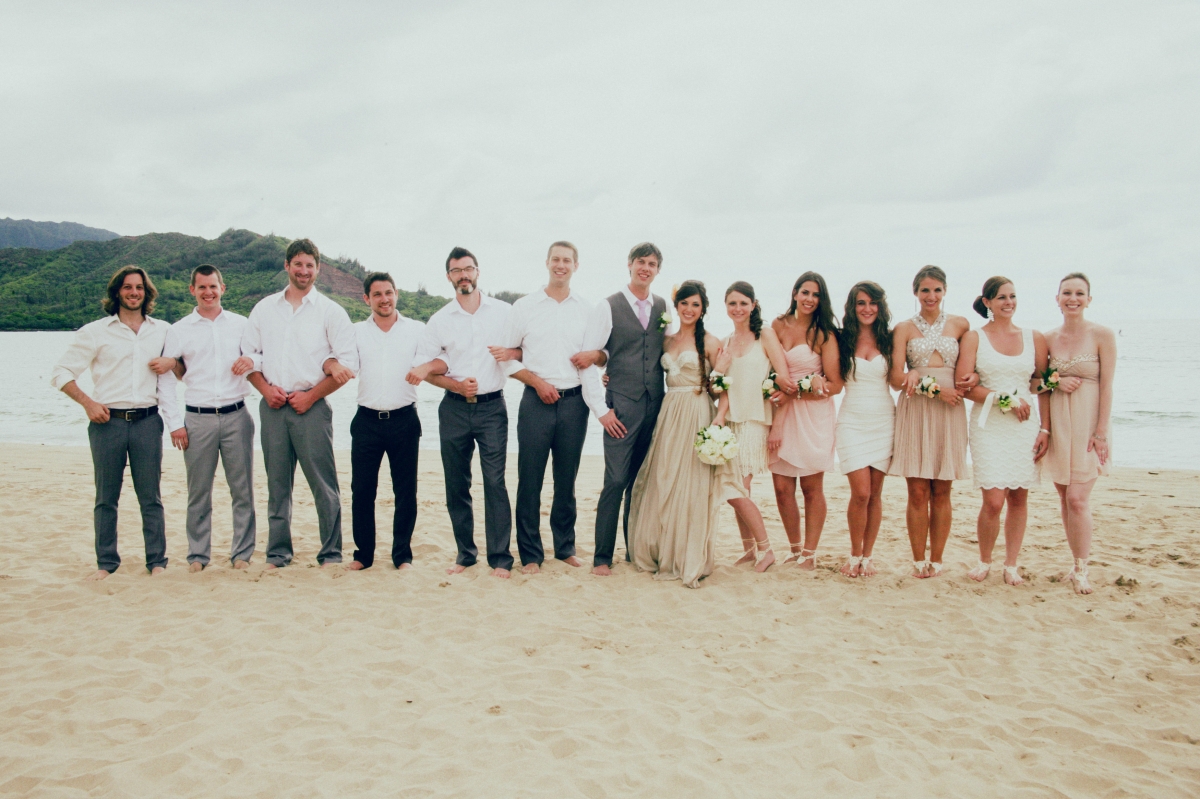 Luckily for us, my parents happened to be in Hawaii about a year before the wedding and were able to check out some venues for us. They came across a beautiful hotel with a stunning veranda overlooking the ocean. They also found a small outdoor cafe on a farm with goats. Brian and I took one look at each other and said "the farm with the goats!" The visual inspiration sort of took off from there. Rather than having floral arrangements at every table, we decided on bundles of organic veggies as centerpieces. For colors, we chose a lot of white and green with natural tones.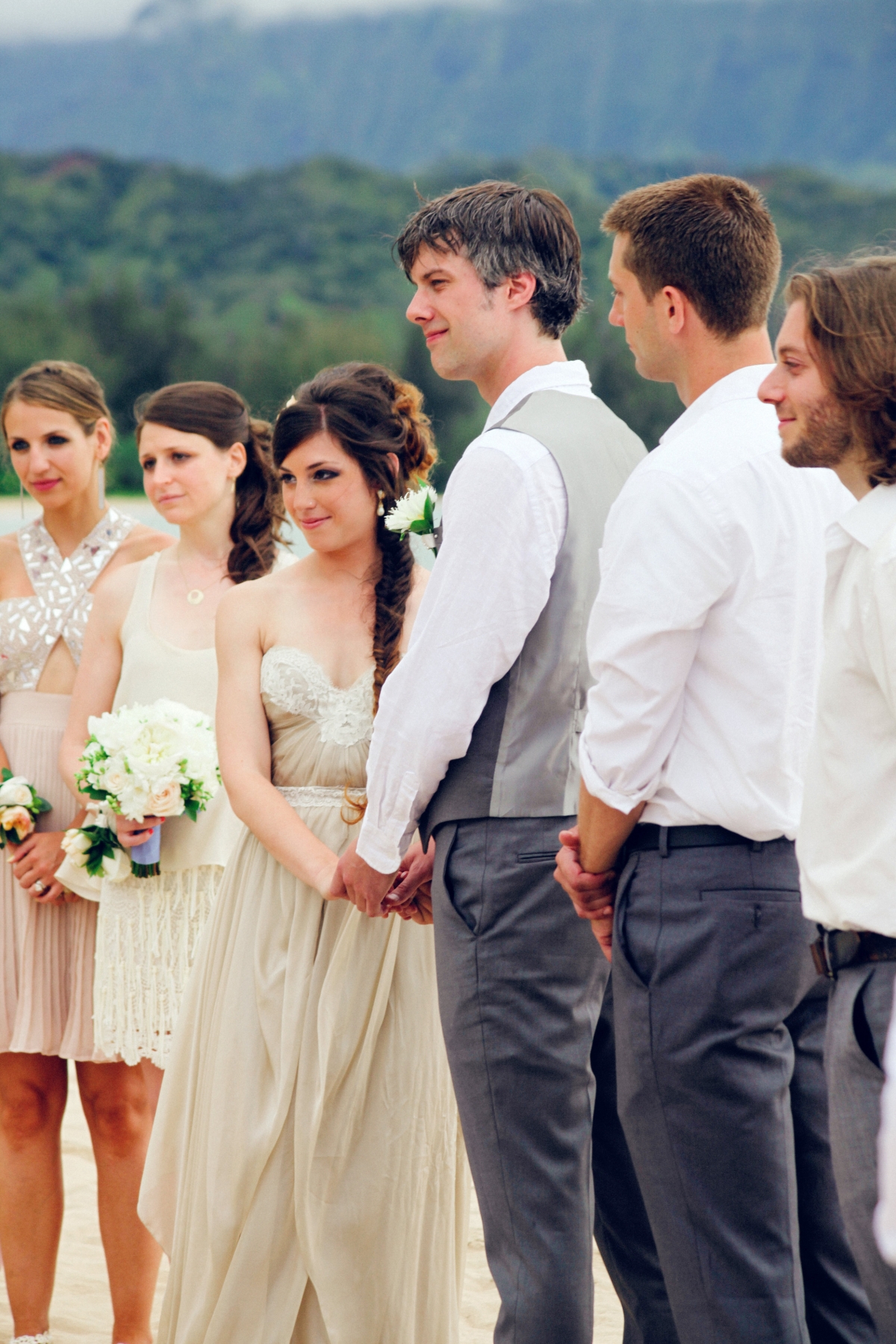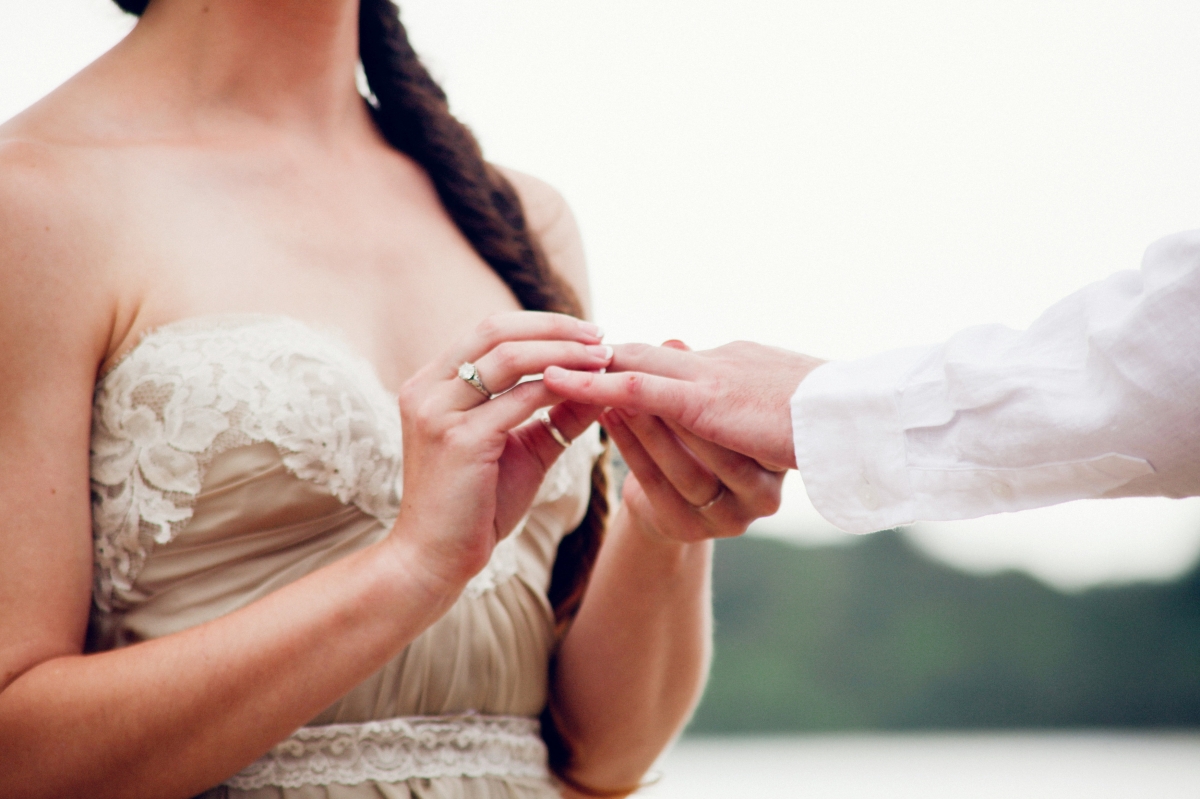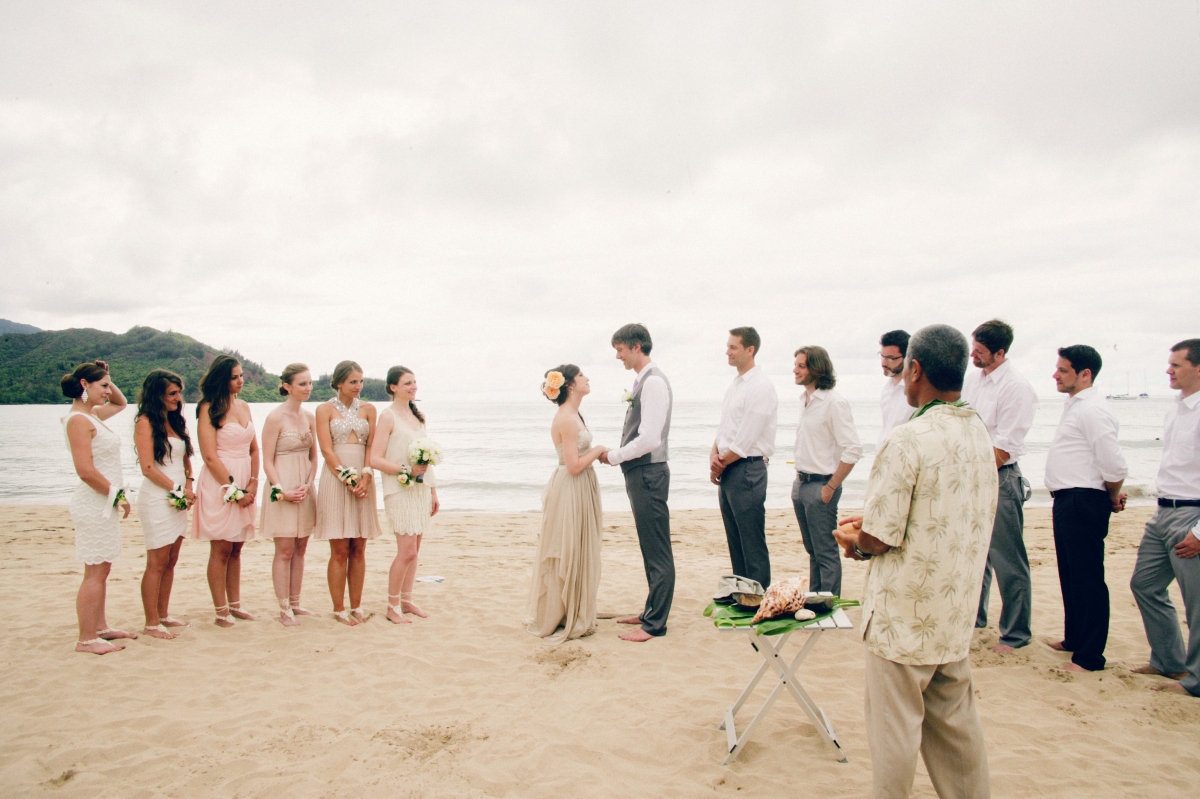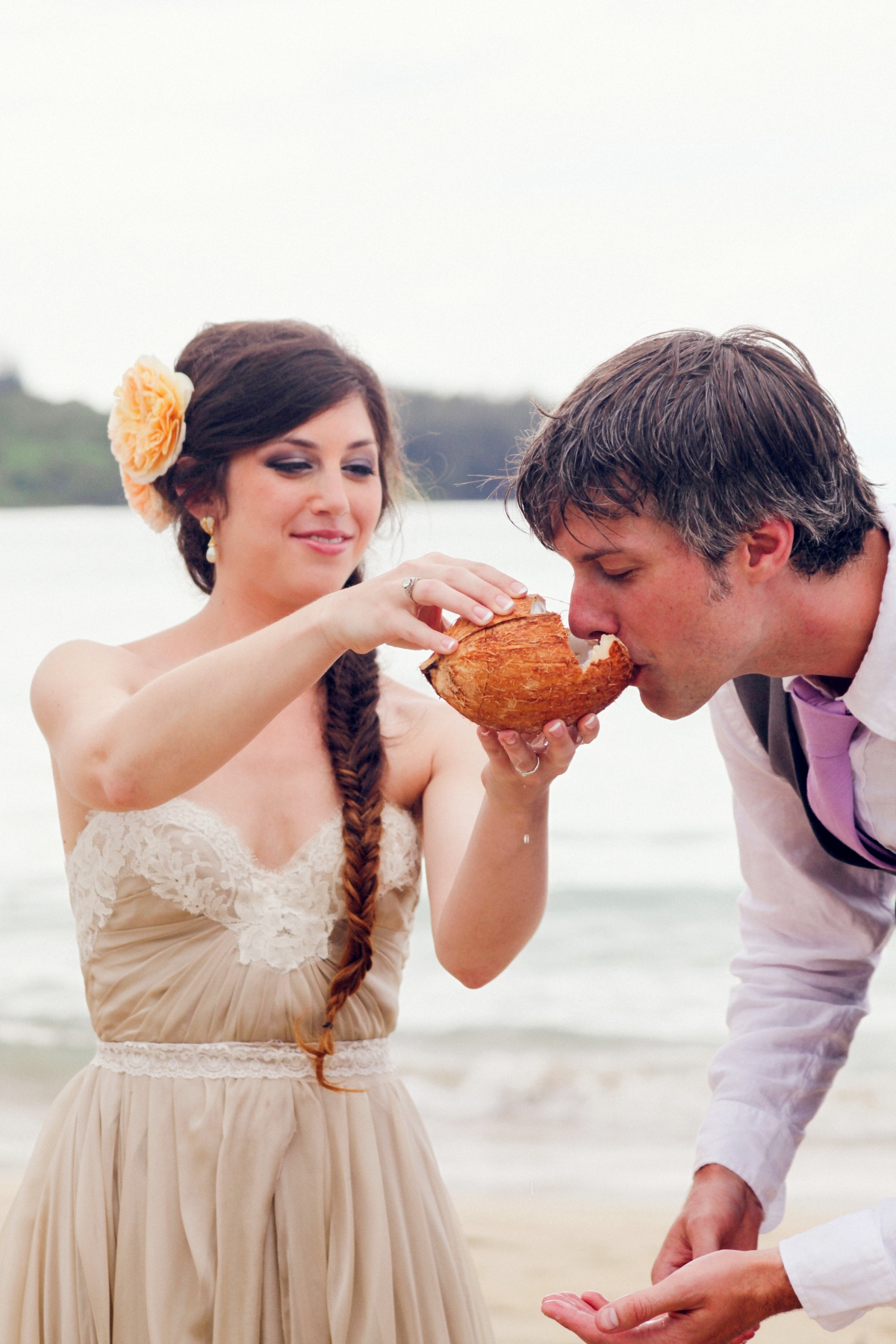 I couldn't have done any of this without my amazing wedding planner, Heather Singleton from Tie the Knot Hawaii. We planned the whole wedding from our home in New York and never had to worry about a thing. Our wedding vendors were amazing. In addition, heather handpicked the officiant for us and he made the wedding. We didn't meet him until the day of, and yet his ceremony was so personal and so us: all about love, family and nature. It really made the entire affair!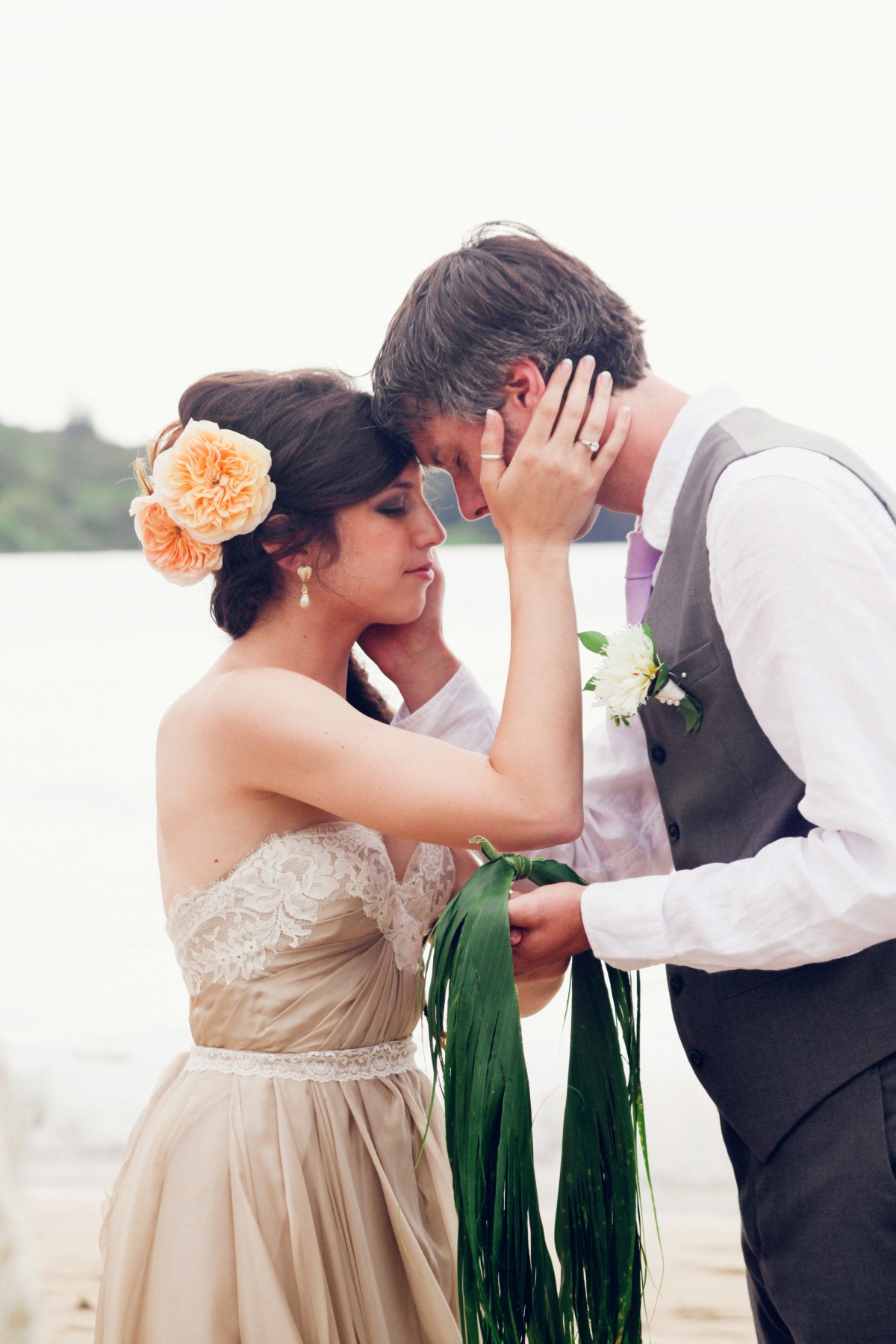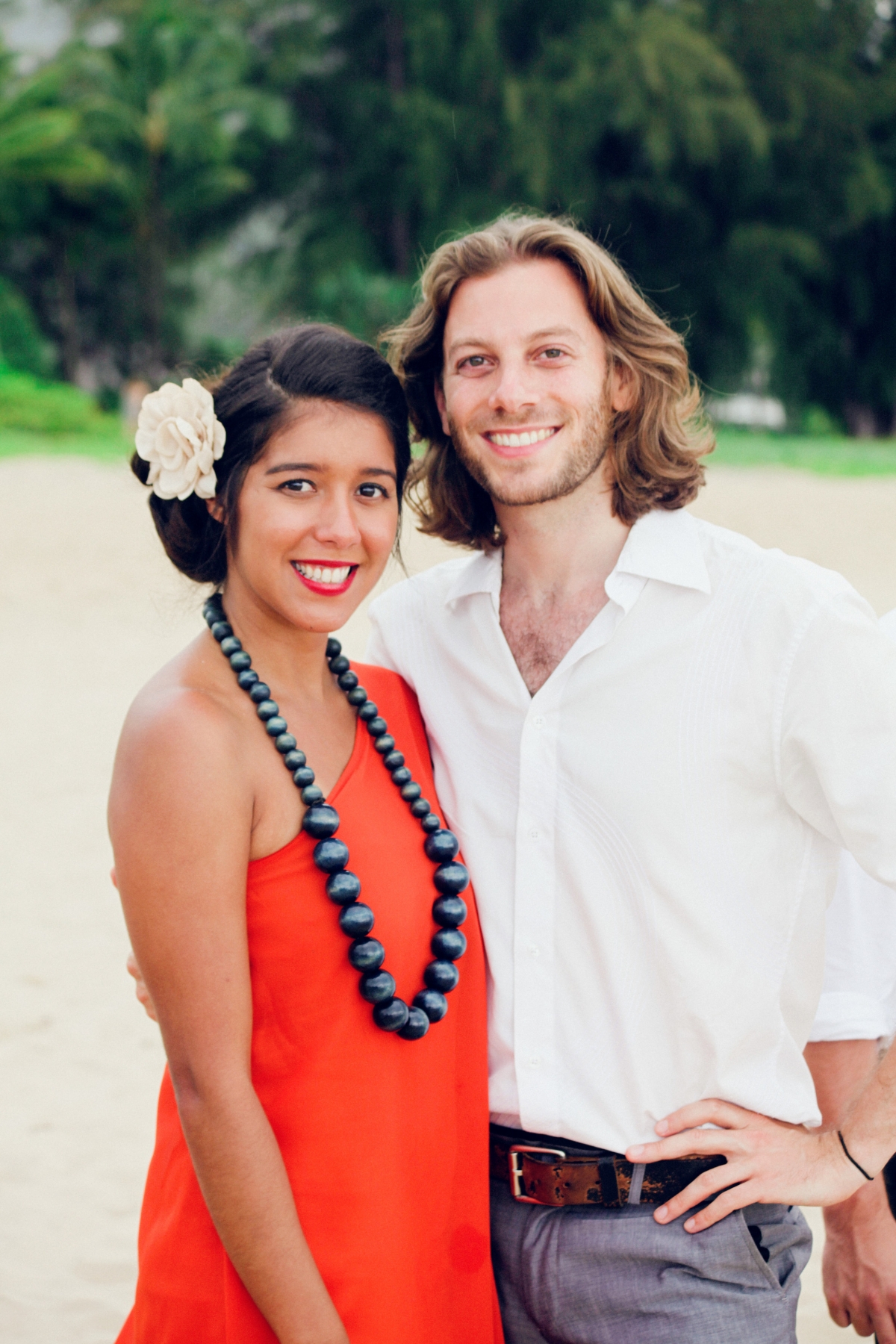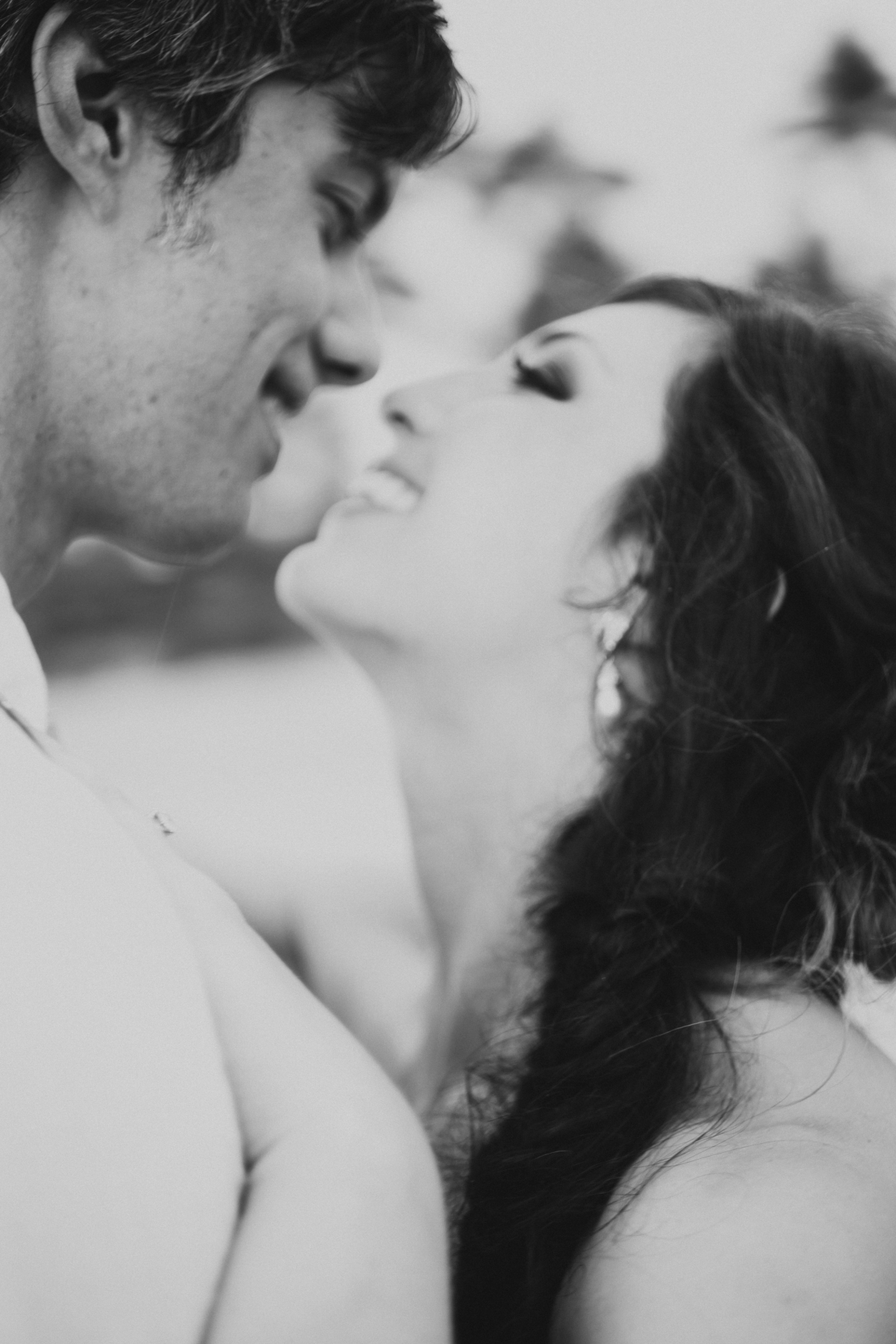 Also our band was fantastic, so that helped. My cousin is a wedding band coordinator in Los Angeles so he was able to use his contacts to put together an amazing group of musicians led by Michael Ruff. They even let me sing a song with them, totally unrehearsed!