For Laura and Scott's Maui destination wedding, the rustic Haiku Mill was transformed into a dreamy, overgrown garden filled with frosted white and accented in gold. There is a true magic that exists only within the grounds of the fabled upcountry wedding venue. Hand-laid cobblestone floors and thick brick walls coexist with sprawling tropical flora peeking through cracks between stones, growing up the sides of walls, and hanging down from from an airy trellis.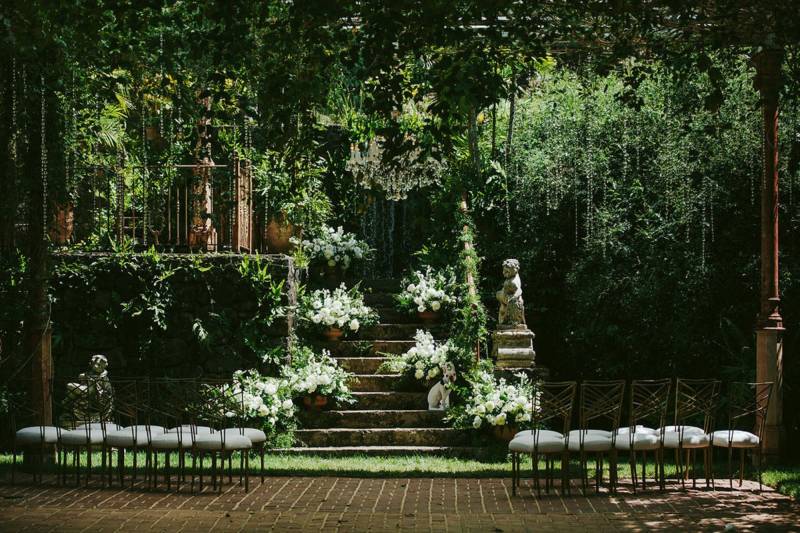 We love the timeless look of an all white floral theme. Teresa Sena Designs created a grand display of stunning arrangements to line the staircase at the end of the aisle.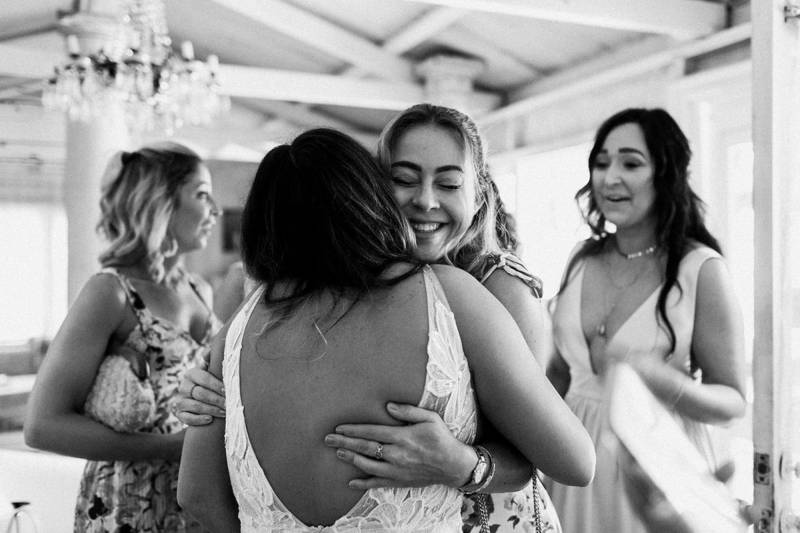 Hawaii destination wedding photographer Melia Lucida effortlessly captured the feelings of giddiness and anticipation from the beautiful bride as she got ready with her bridesmaids. While the ladies got dressed in the Cane House bridal suite, the men passed the time lounging and enjoying the breeze of the lofty courtyard.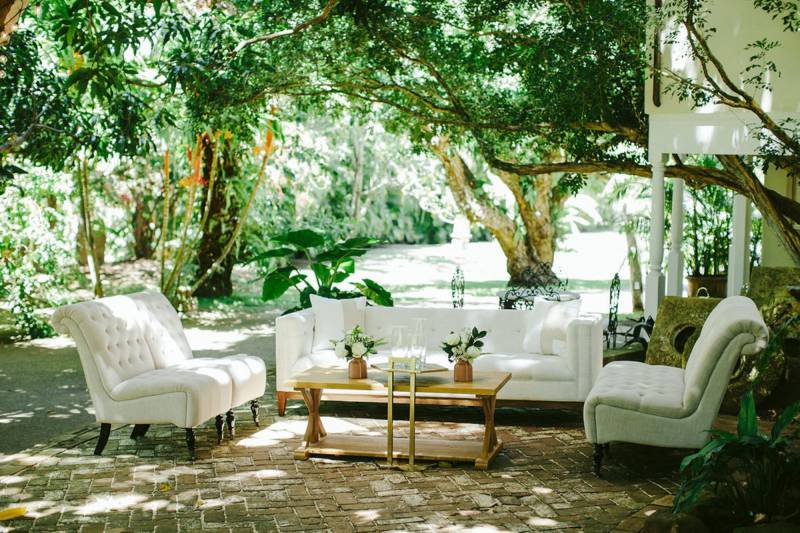 One of the greatest allures of the Mill is a vintage blue and white interior Cane House. This understated bridal suite features billowing white curtains, a collection of handmade pottery, a crystal chandelier, intricately detailed mirrors, and a tempting selection of vintage furniture.
An incredibly beautiful selection of frosted glassware was selected for the bar. The timeless aesthetic perfectly matched the organic white theme of the event. Attention to every small detail only added to the overall light, romantic ambiance. We especially love these floral ice cubes in the champagne bucket!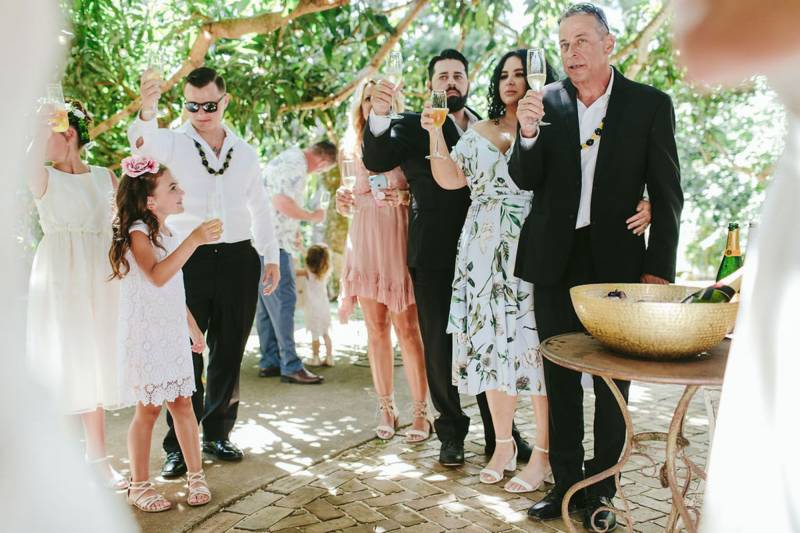 Click here to explore more real destination weddings!