The wedding of Mark and Vai was full of color, laughs, and beautiful scenery of the Ponomakena Sanctuary. The entirety of their celebration was captured by Hawaii-based photographers Reese and Renee.
Mark and Vai had friends and family visiting from around the globe to join them for five days of fun on Maui. The bride took the traditional multiple-day celebrations of an Indian Wedding and put her own twist on it. They hosted a little welcoming dinner, colorful Hawaiian luau, competitive field day, and traditional Indian Holi. The entire week was a celebration of love and culture; but most evident was how much Vai and Mark cherish their loved ones. The bride and groom were incredibly dedicated to making sure their family and friends were enjoying themselves.

It was important to Vai that her culture be represented throughout their wedding day their ceremony was a combination of both Indian and American influences, and she made sure flowers were present everywhere. There was a full explosion of color throughout the entire estate grounds.The wedding came together in a way that was reflective of this endearing couple - suave and fashionable with a touch of whimsy.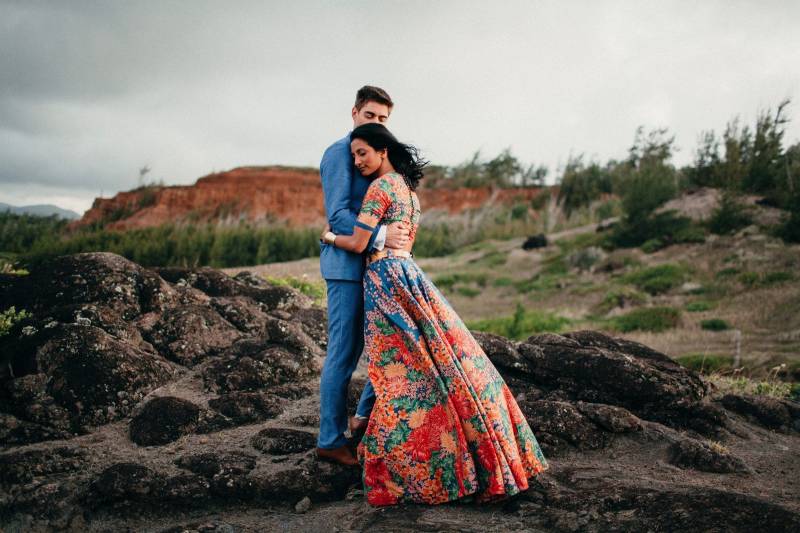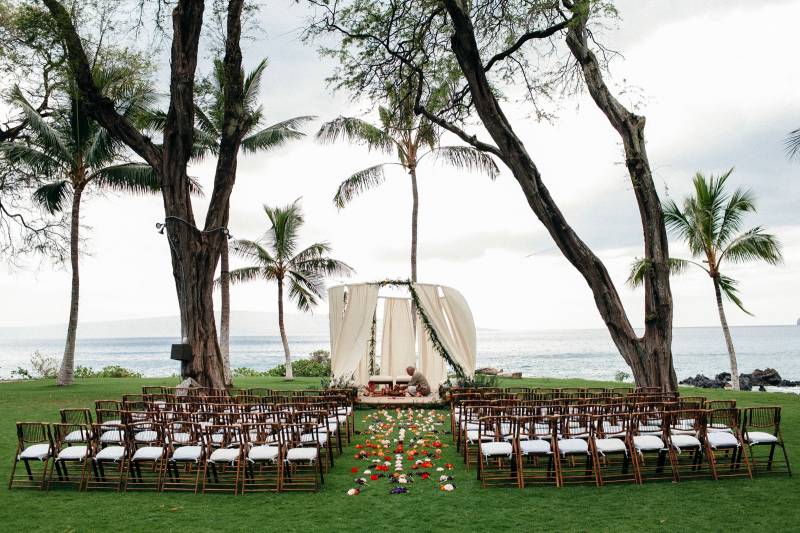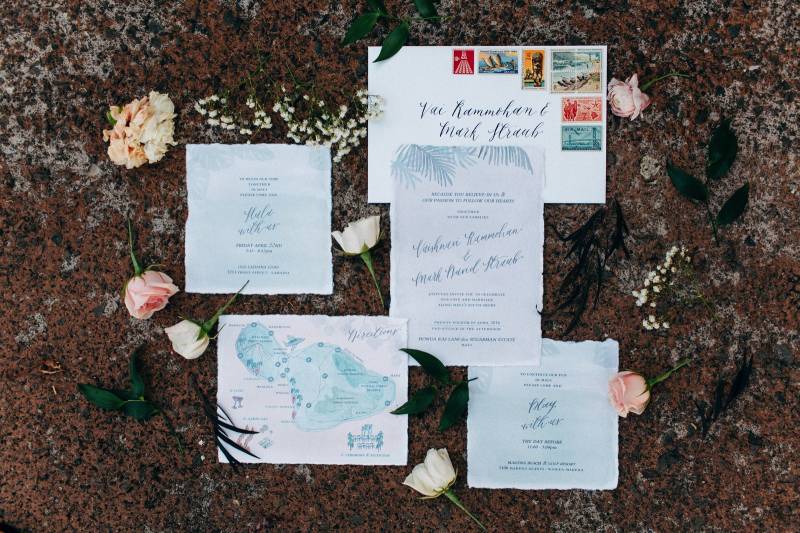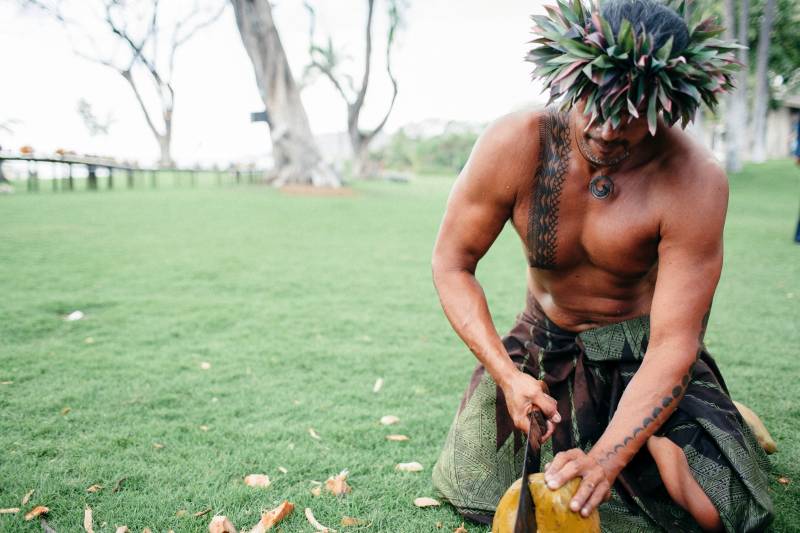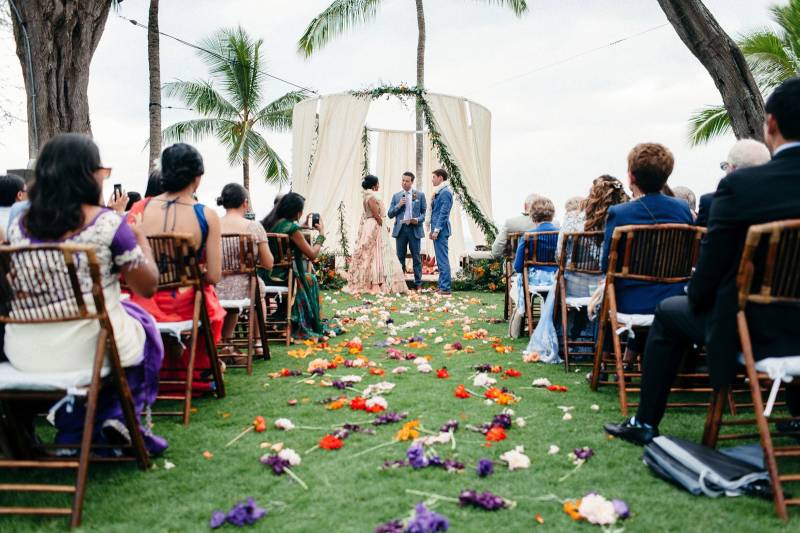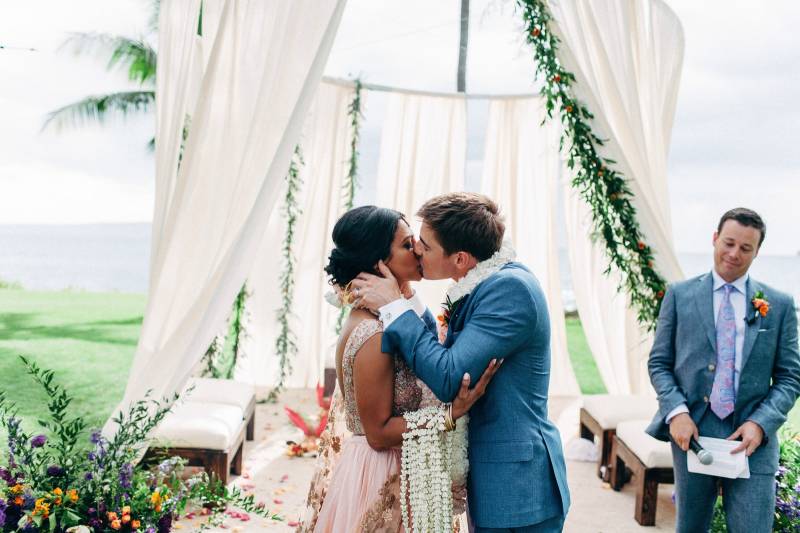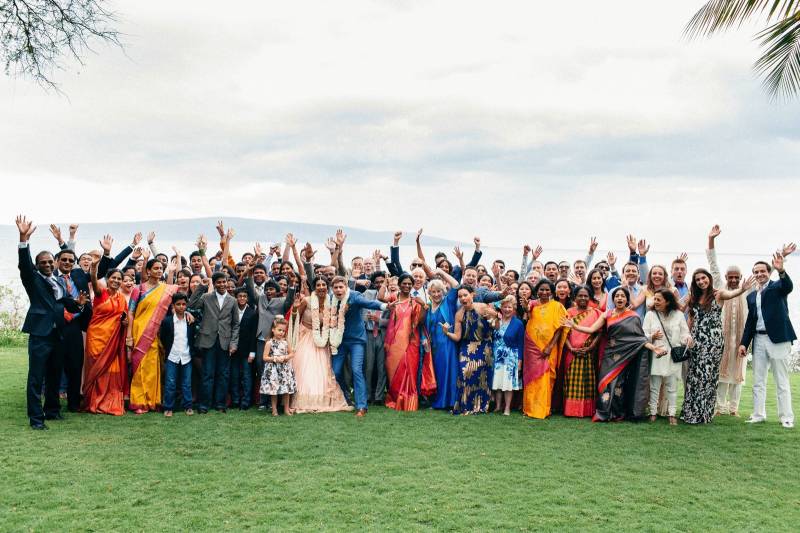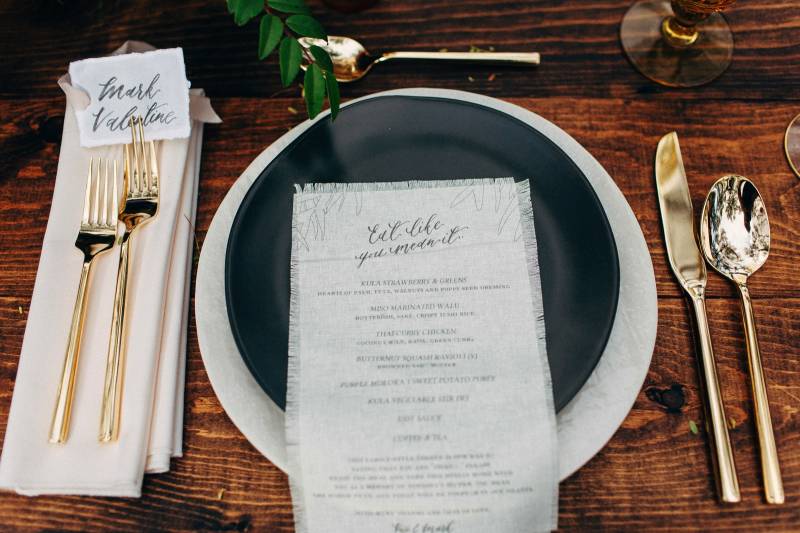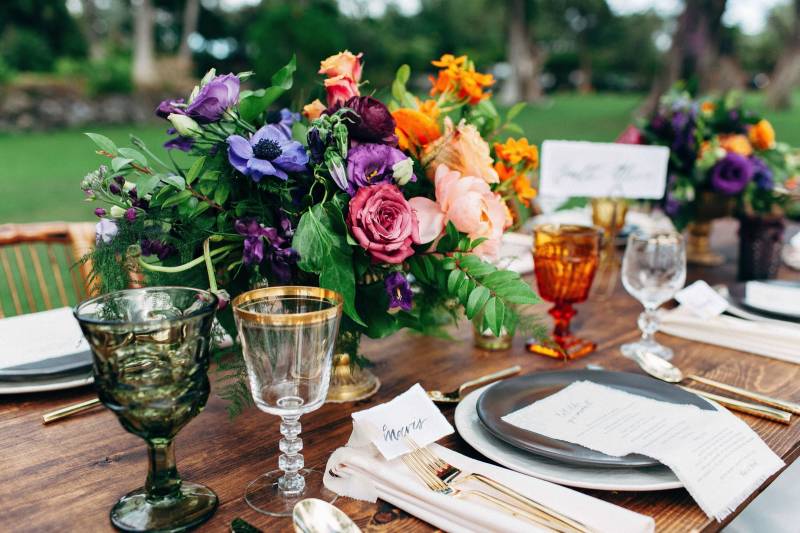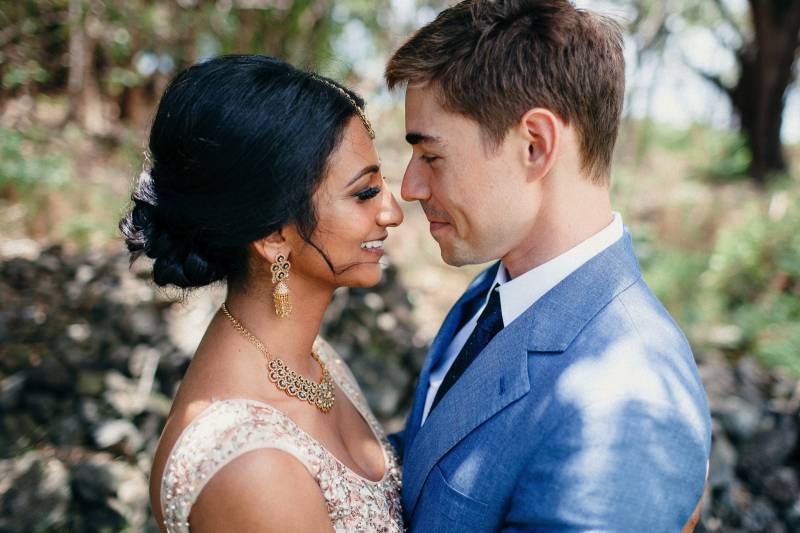 Both of the bride's stunning dresses were made in India. We are in love with the bursts of color and incredible detail in each of these gorgeous pieces. Her vibrancy matched the beautiful scenery of Maui's southern oceanfront wonderfully.