The Haiku Mill is one of the most incredible wedding venues throughout all of Hawaii. The European-inspired grounds emulate "secret garden meets absolute luxury". There was no place more fitting for the wedding between the beautiful Piatra and Beryl.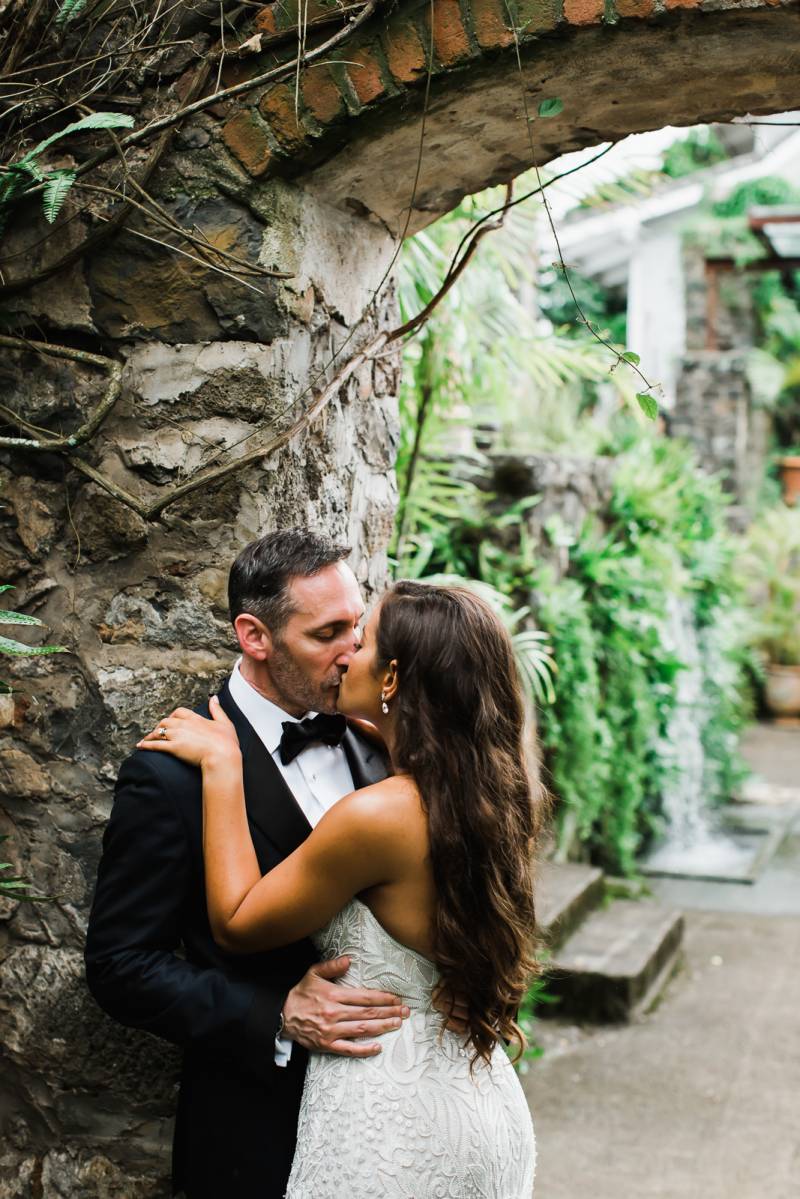 The vintage, white washed bridal suite of the Haiku Mill is one of the property's greatest treasures. Named the "Cane House" as an ode to the structure's sugarcane plantation history, the bridal lounge is decorated with draping curtains, crystal chandeliers, and time honored accents. This is where Piatra and her bridesmaids spent time getting ready while the wedding guests arrived.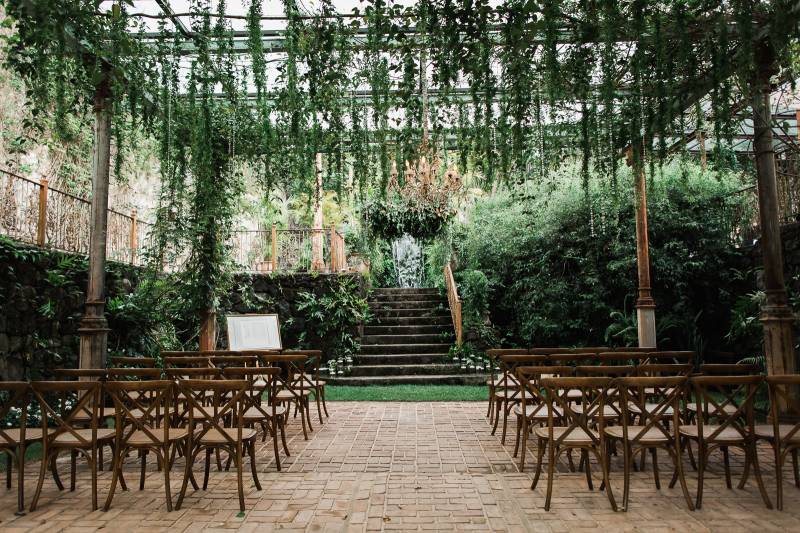 The groom wore a classic black suit and bowtie that wonderfully complemented the bride's natural glam bridal look.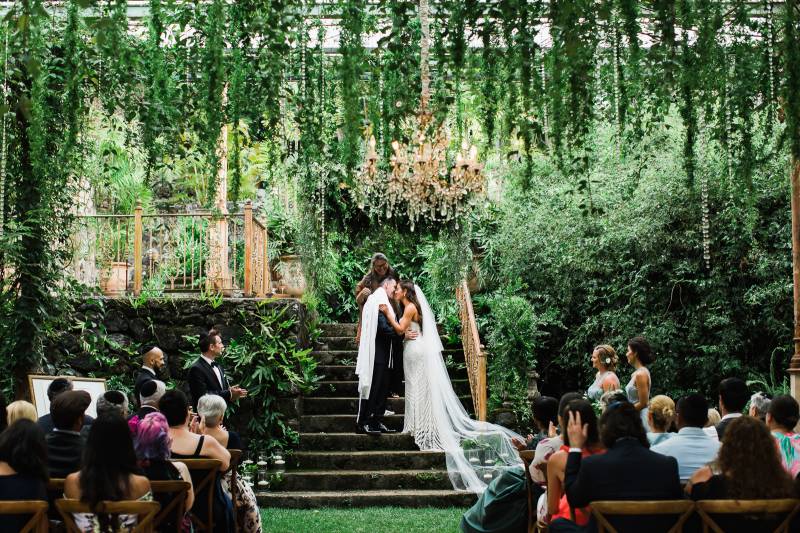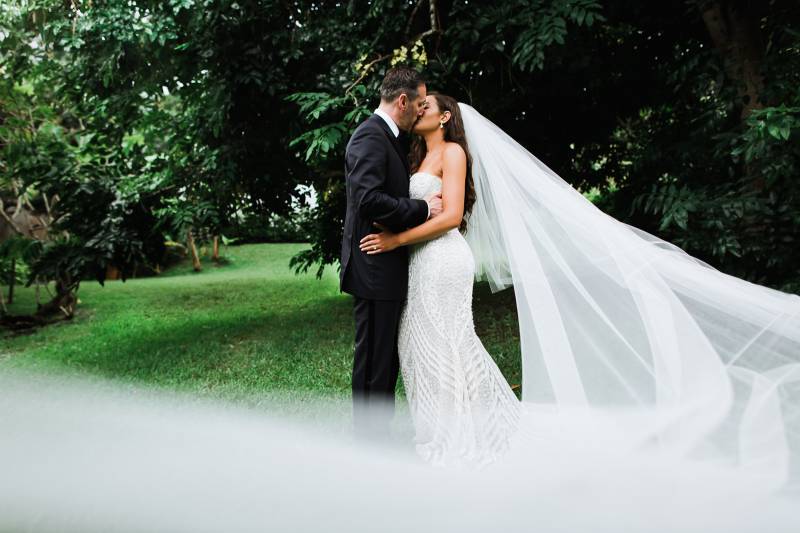 Piatra and Beryl planned a little something special for their guests with the help of Elements by K.H. & Co. The bride arranged a lei po'o bar for the women to make their own flower crowns. While they worked with the array of tropical blooms, the groom led the men to an old fashioned cigar and whiskey bar.