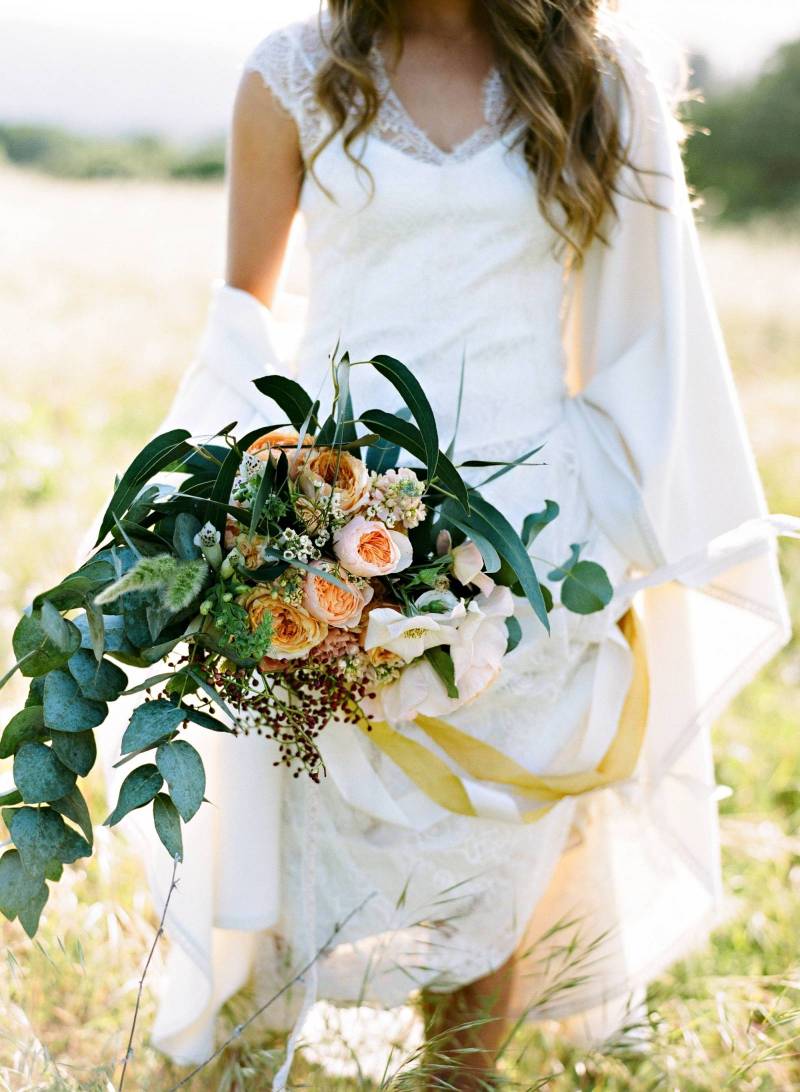 The Olive Hill shoot took place in the garden of Betty Irvine, who currently serves as the president of the Woodside Garden Club in Northern California. Woodside is a very special old-time saloon town located on the San Francisco Peninsula, with some well-preserved historical buildings. Event designer Gillian of Gillian Shenon Event Production tells us, "We gathered a team of local vendors: Adriana Klas Photography, Marisa Lyssand Garden & Floral, and Wiyanna Rose Hair & Makeup for this editorial shoot. Betty's beautiful garden features mature olive trees in large terracotta pots on a spacious stone patio surrounding a pool. We brought our models to a perfectly sublime open meadow nearby, and traveled a short distance to the horse park where we visited Celtic Rose, Wiyanna's beautiful Irish Sport Horse. Adriana captured the high golden wheat grasses with the deep green of the oak trees in the backdrop."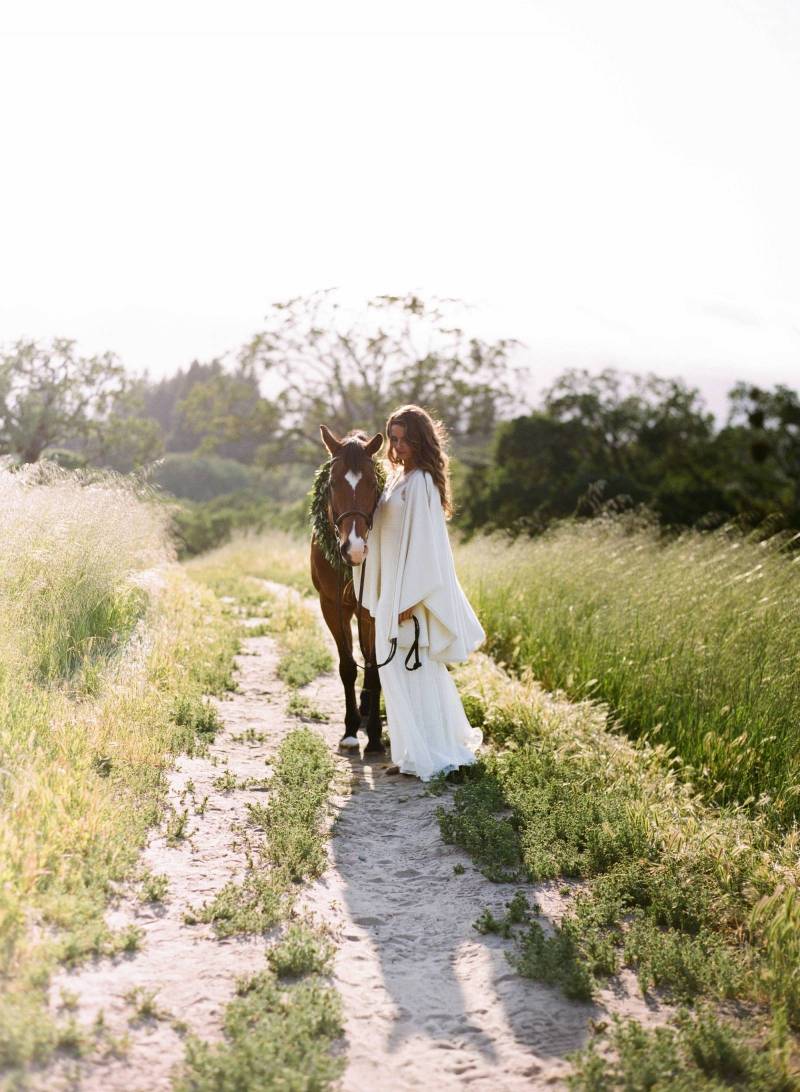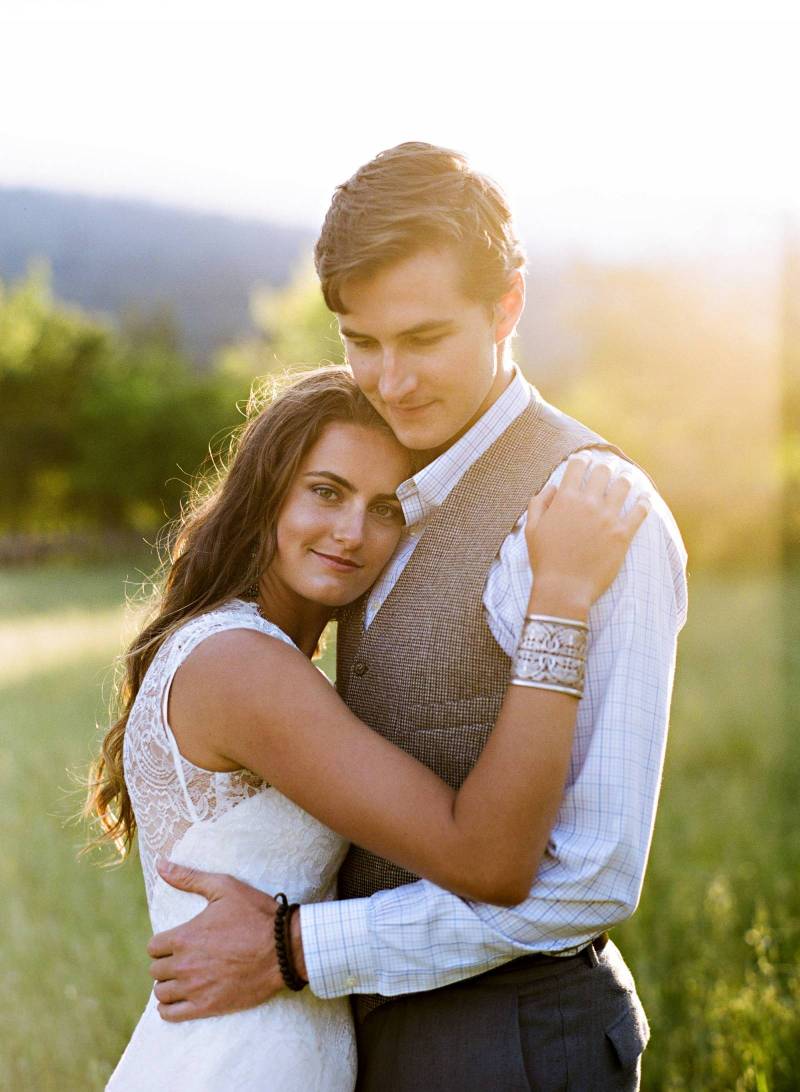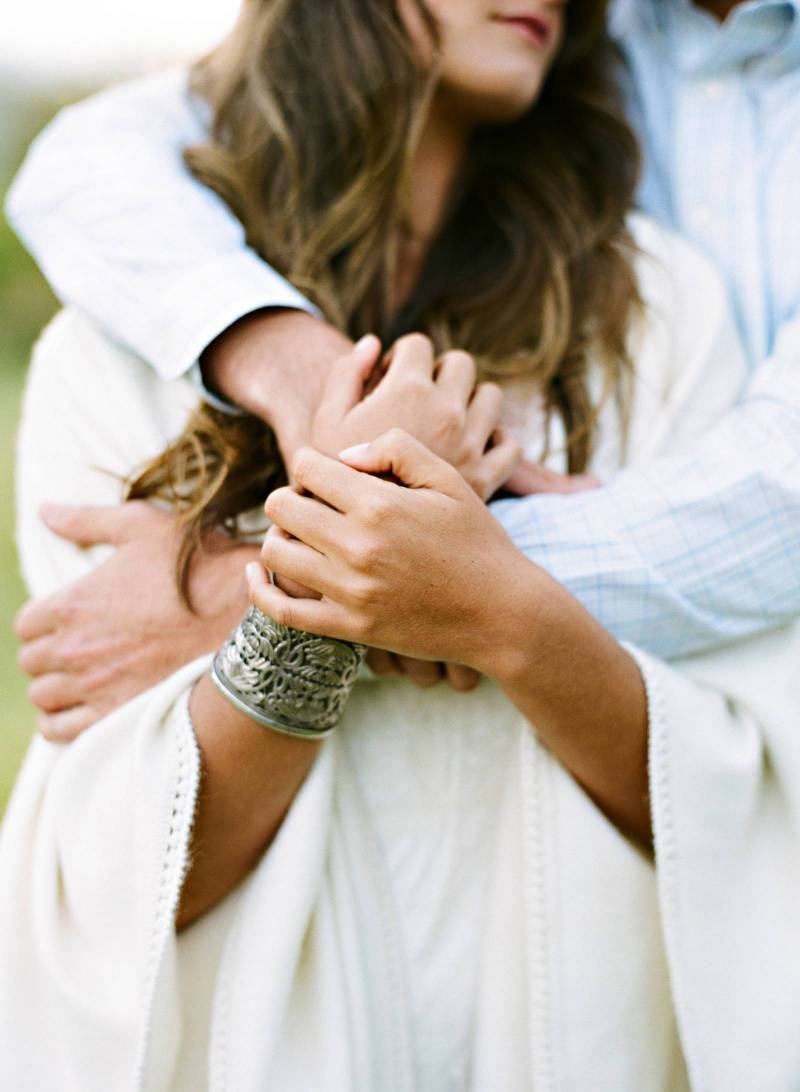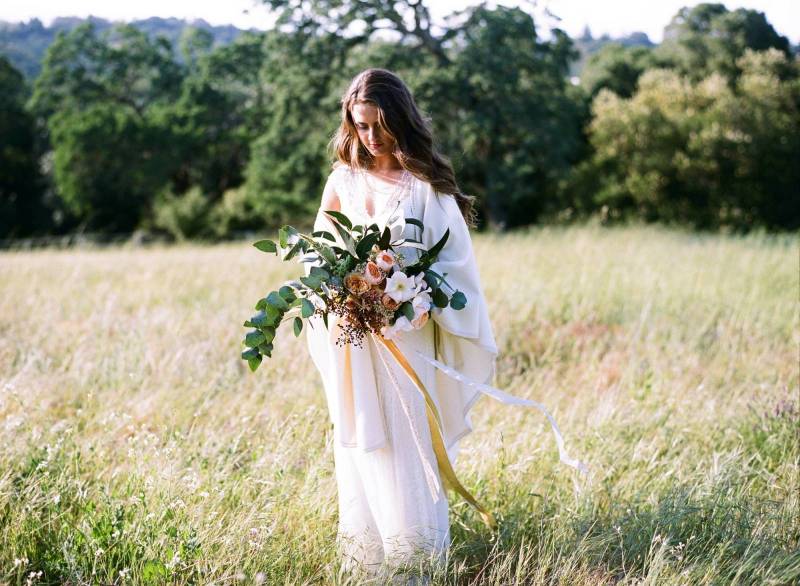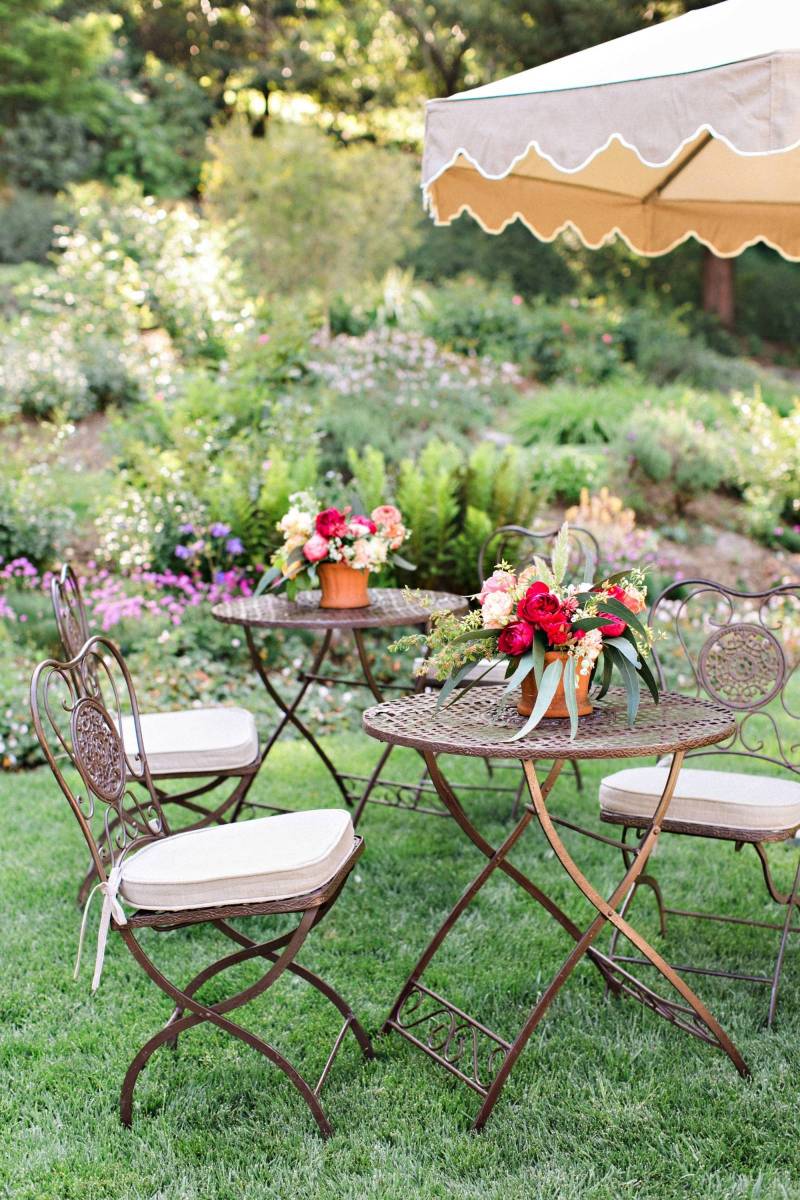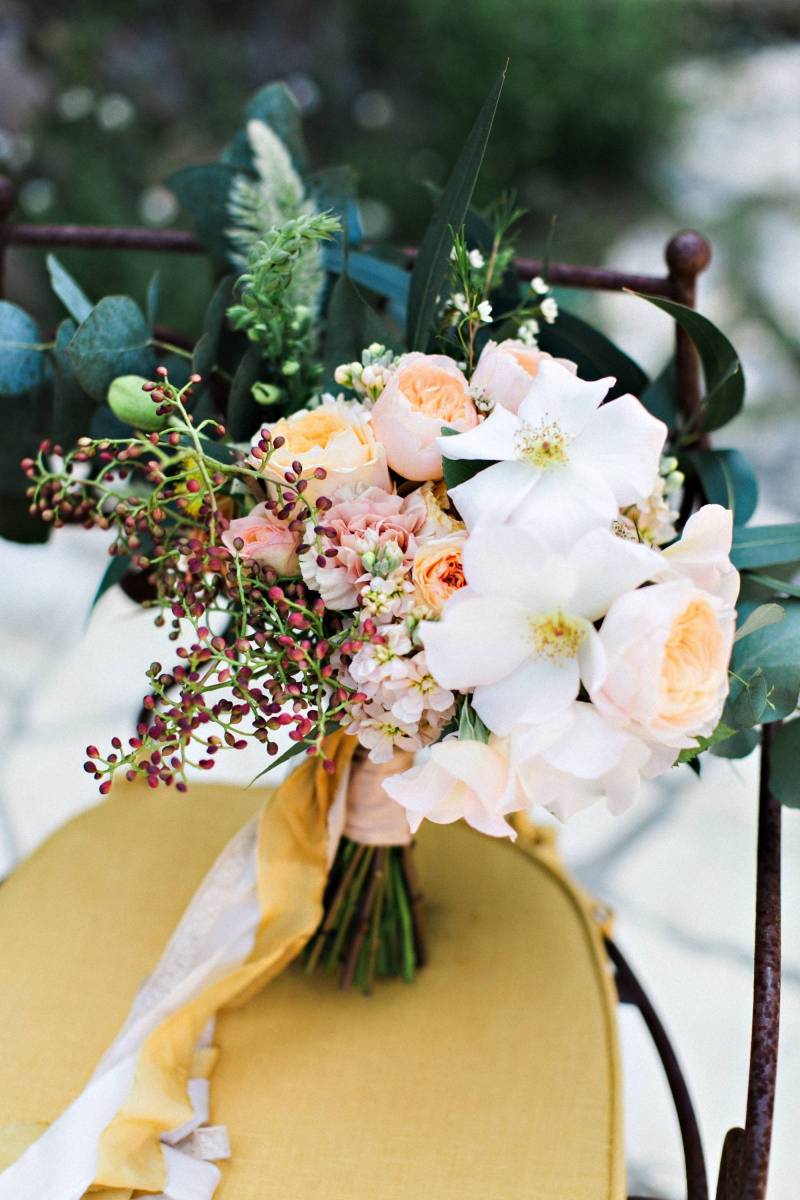 "We wanted to create a cocktail party around the pool, with colors that would compliment the cool blue water. We placed cocktail tables on the terrace as well as on the lawn, and shaded the wrought iron bistro tables with a large umbrella: the perfect cocktail party setting was cool and inviting. I was inspired by a bartender in Saint Helena, who makes special artisanal cocktails, incorporating herbs and edible flowers, and felt that would be my place to begin: fresh potted herbs would sit atop the bright emerald green table linen from La Tavola, and I created three different specialty cocktail for our bar display.
Ellen Kyle, with Found and Created, developed the paper bar menu in a watercolor effect. Ellen also carried this design theme to our escort cards which we suspended from a deep emerald green velvet ribbon on an antique iron gate of Betty's. When you design a shoot you hold the ideas in your mind until finally you execute, and I have to say this was more wonderful than I could have imagined...the scale was perfect. The escort cards dangled down to meet potted herbs in the original aged terracotta pots."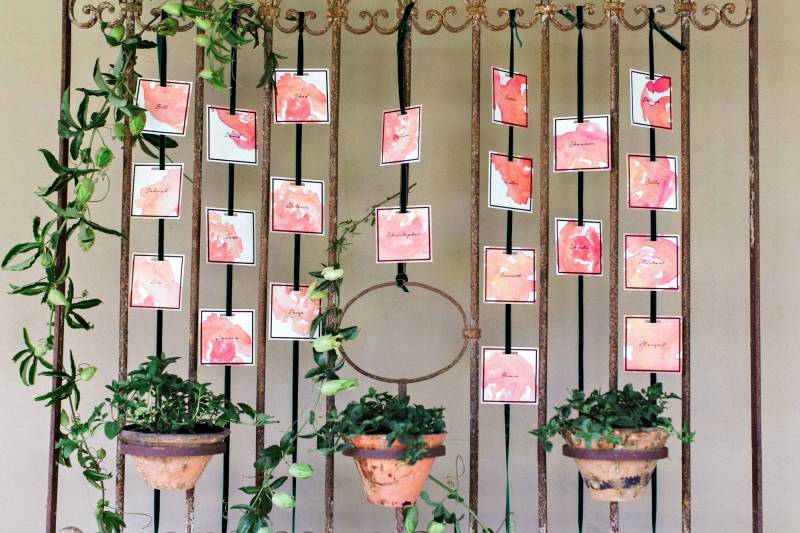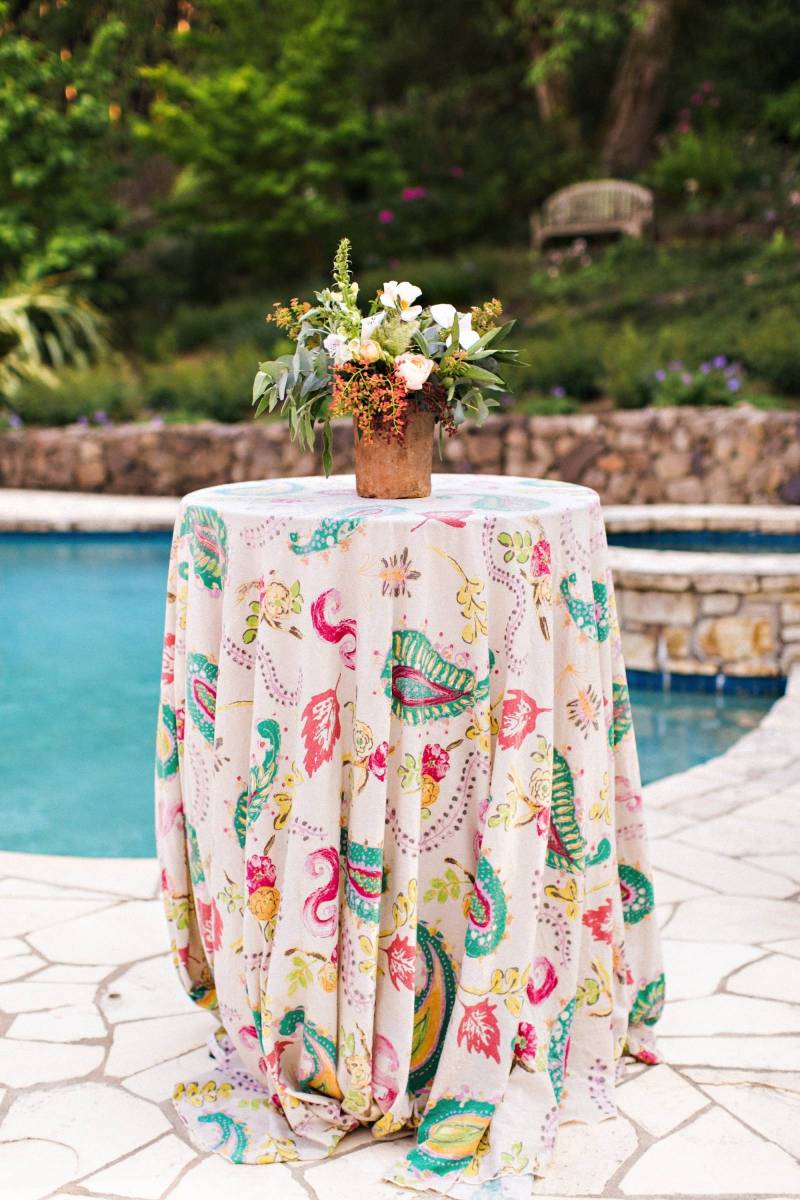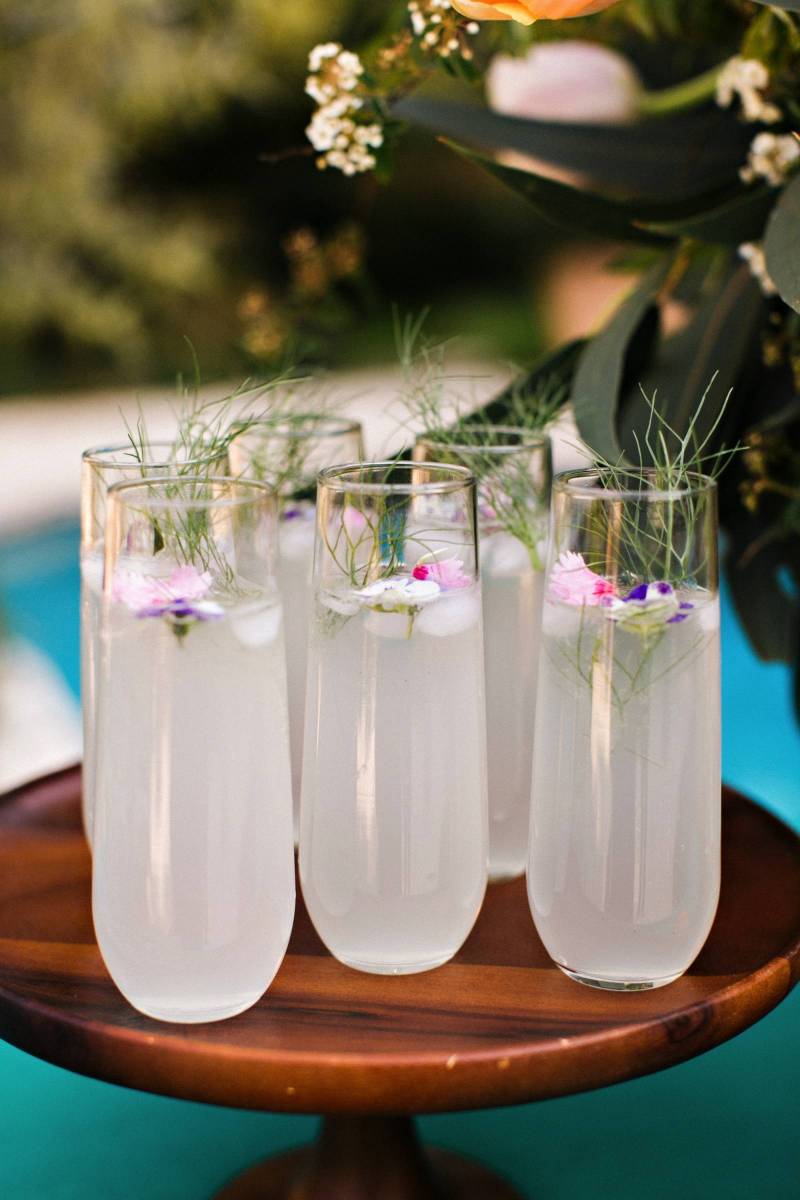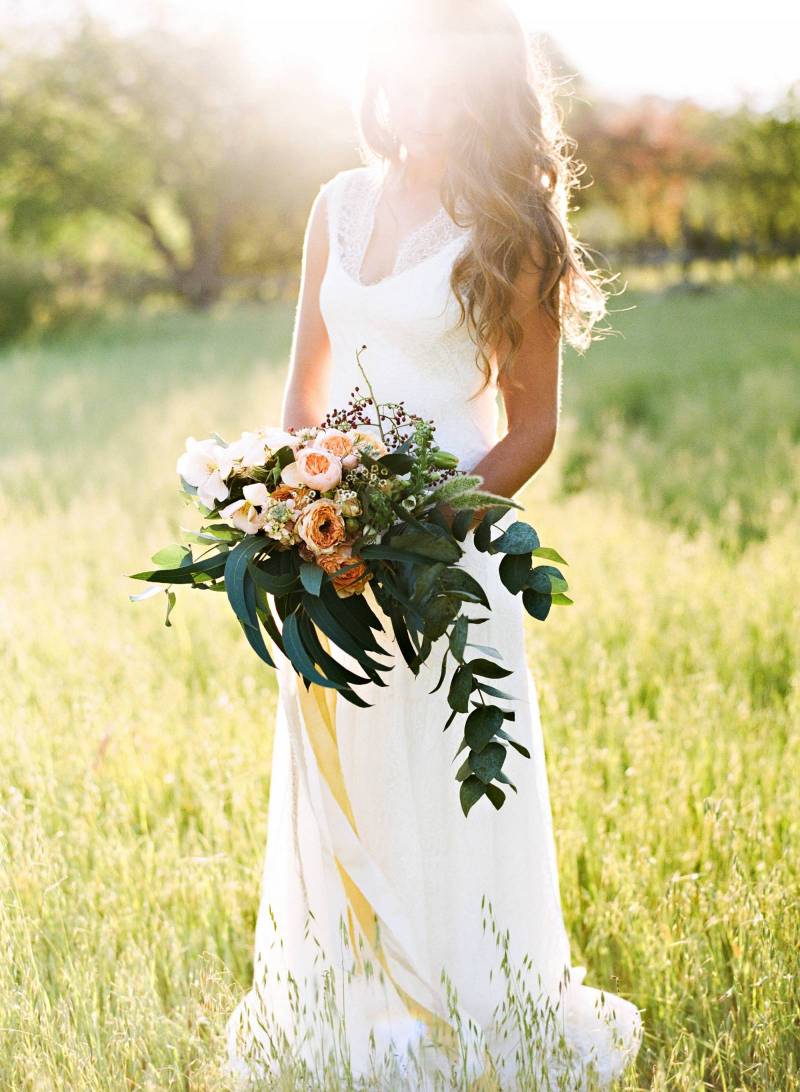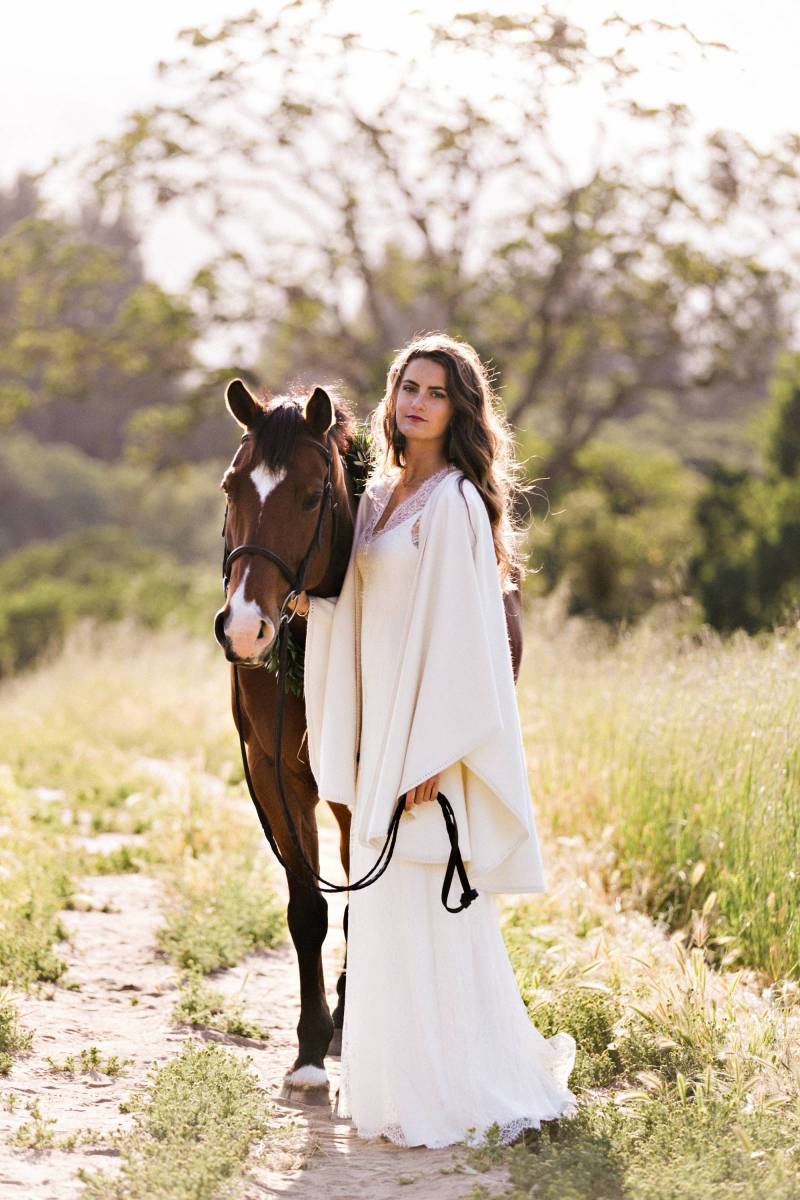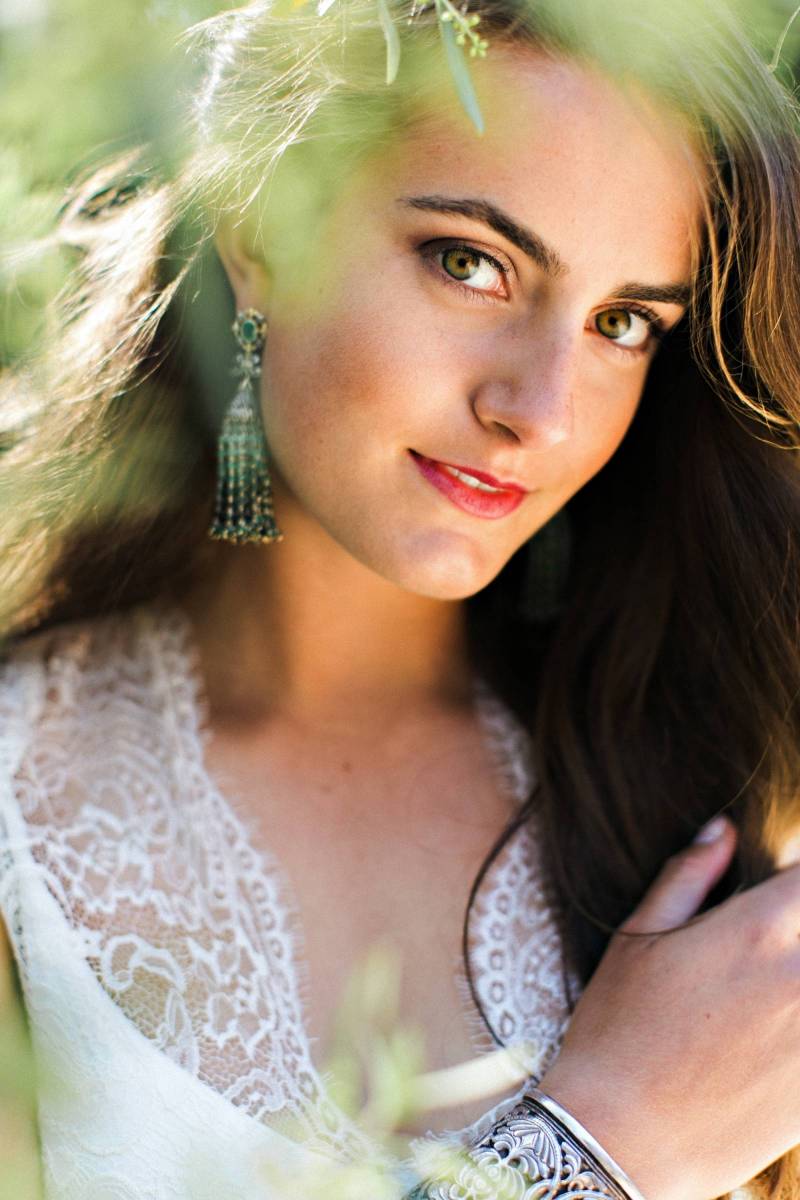 "Teya, our bride, wore a lace bridal gown from Sarah Seven boutique in San Francisco, and we draped her shoulders with an ivory wool cape as the temperature began to drop in the late afternoon light. Teya wore emerald green and diamond earrings to perfectly compliment her eyes."