British Columbia's sprawling mountainside and bustling creative scene has made it one of our most lusted-after travel destinations lately. Sarah and Mike's down-to-earth destination wedding in the quaint village of Pemberton just north of Whistler is making it hard to resist!

The bride tells us, "My husband and I not only wanted to celebrate our marriage and the relationship we had built over the past eight years, but also our amazing community of friends and family who have supported us. More than anything, we wanted to share our day with those who mean the most to us. We wanted an informal gathering ending in an awesome dance party with the people we love most. The natural beauty of North Arm Farms in Pemberton seemed like the perfect fit. In the end, it exceeded all of our expectations."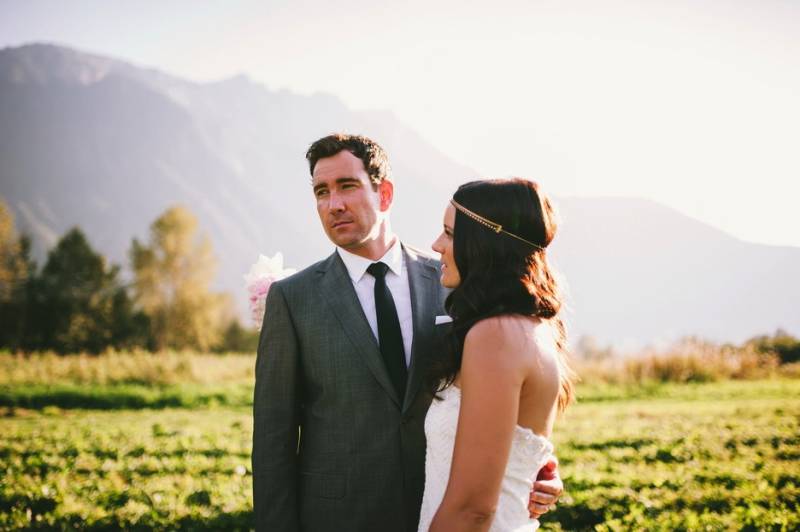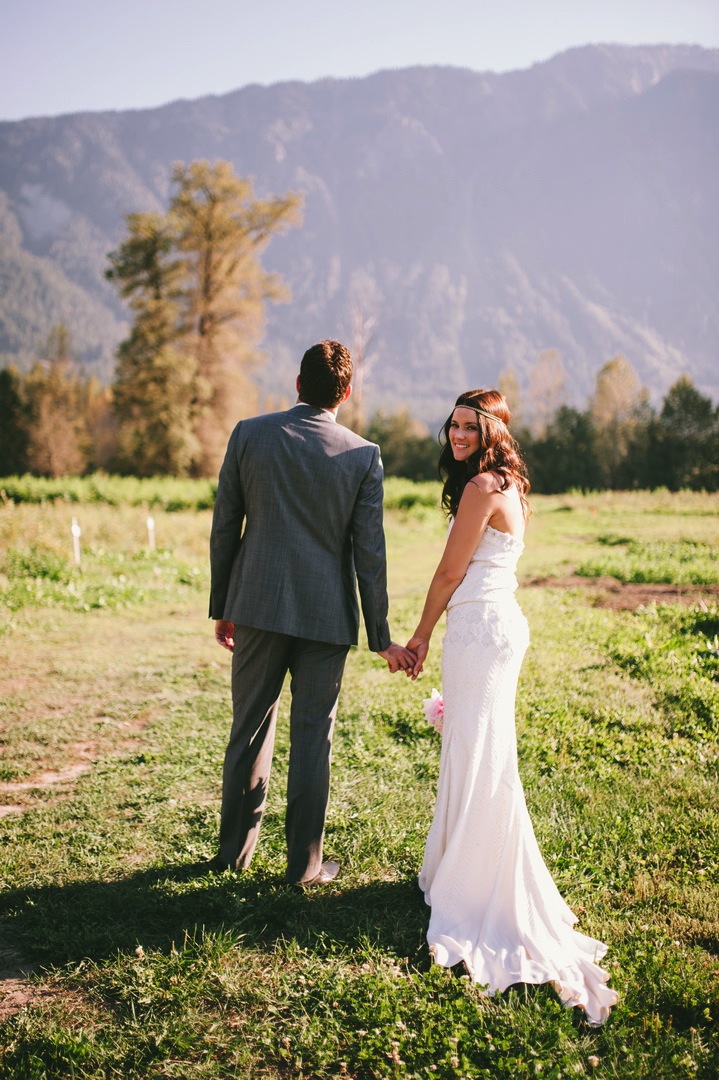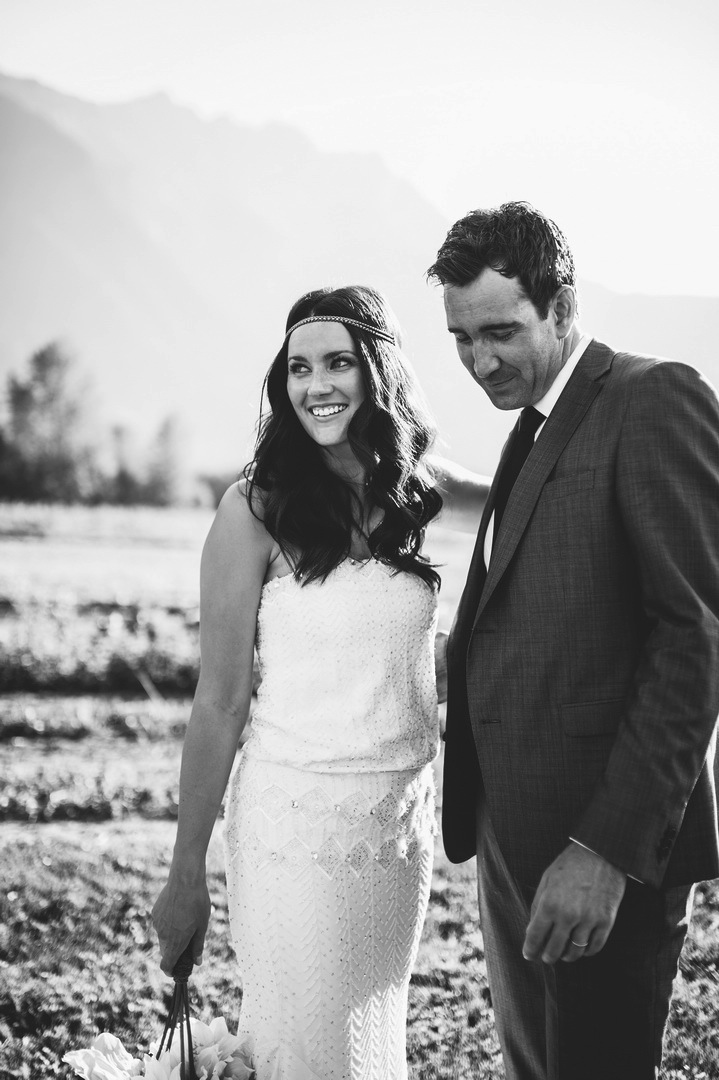 The dress I chose was by Nicole Miller, which I bought at White Toronto. I shopped alone, I always know what I like and wedding dress shopping was no different. I didn't really have a silhouette in mind - but I didn't want to look too 'bridey' and was open to finding a dress in any color. The Nicole Miller dress grabbed me because I didn't realize that I had a 'booty' until I tried it on. I was sold!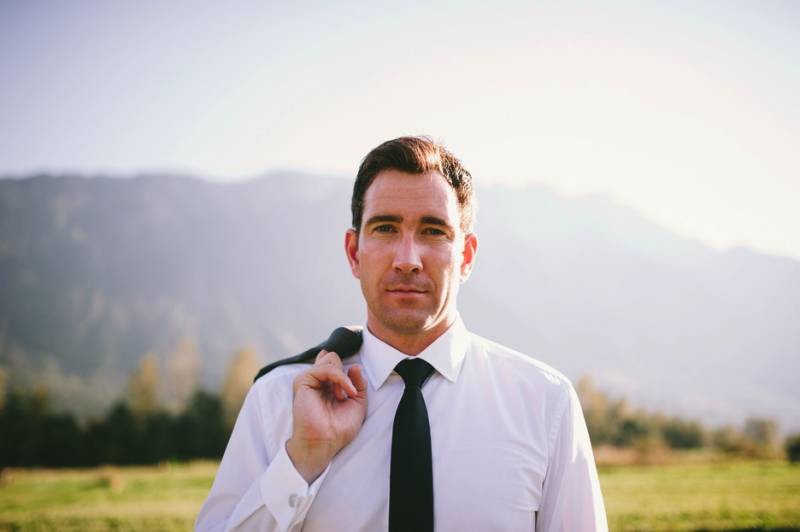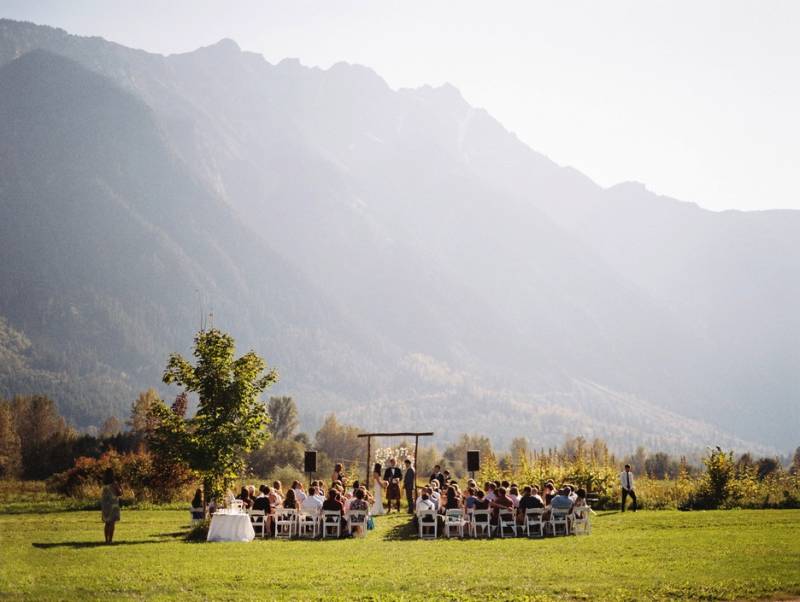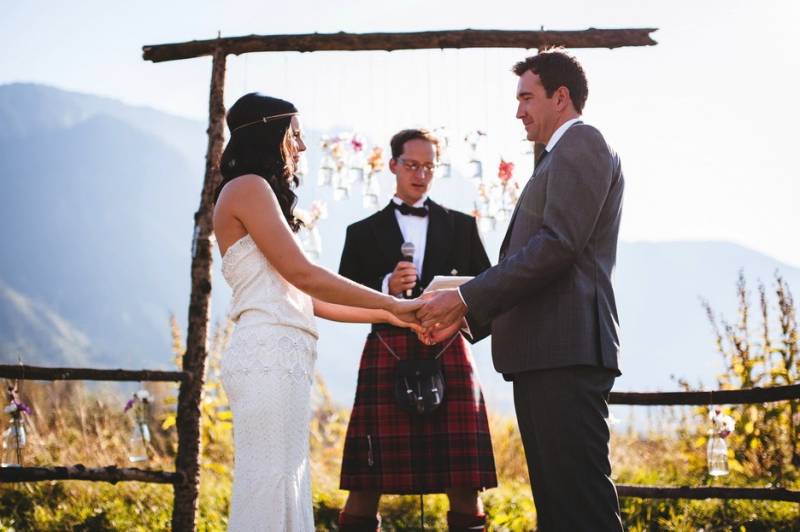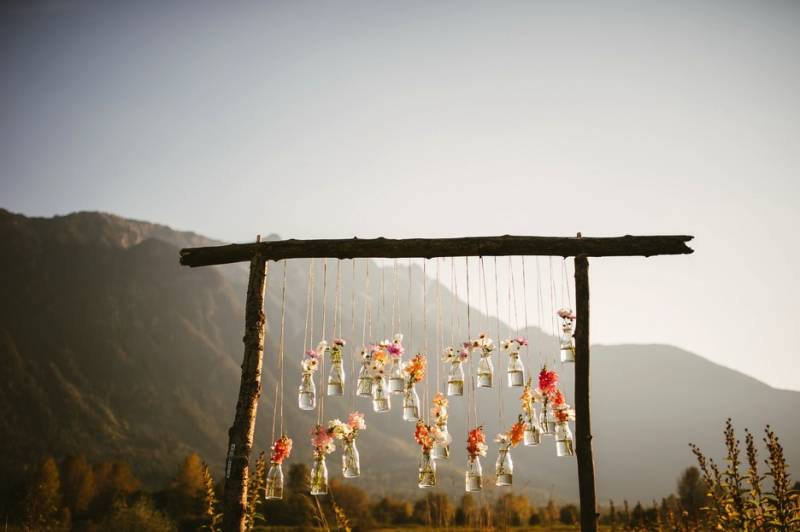 The archway under which we were married was built by my father who spent time gathering deadfall and then transporting the wood to the farm to be assembled the day prior to our wedding. Our archway remains in place should future couples wish to use it on their wedding day.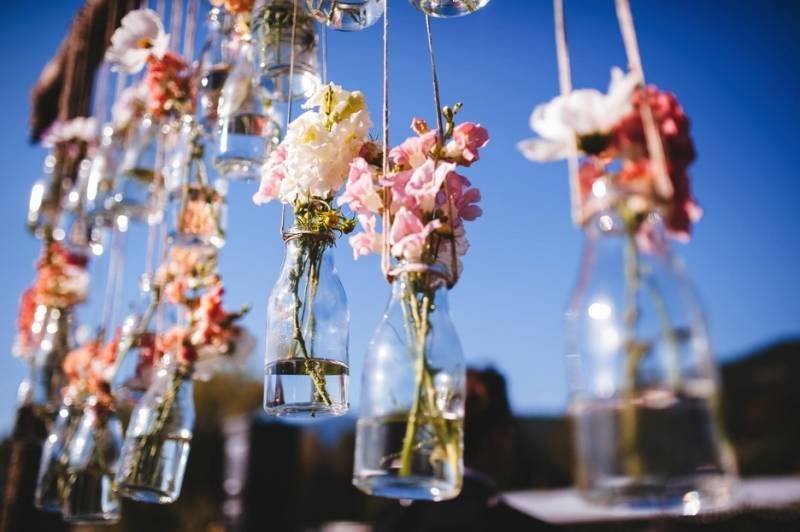 The couple's wedding photographers, Dallas and Sabrina of Dallas Kolotylo Photography say "A single long white table, with all their guests, right under the mountains within the gorgeous rows of flowers and vegetation on the open fields on the farm created an unbelievably unique and unforgettable location for their dinner. Dancing under the stars with twinkle lights covering the ceiling of the old rustic barn made for a magical evening."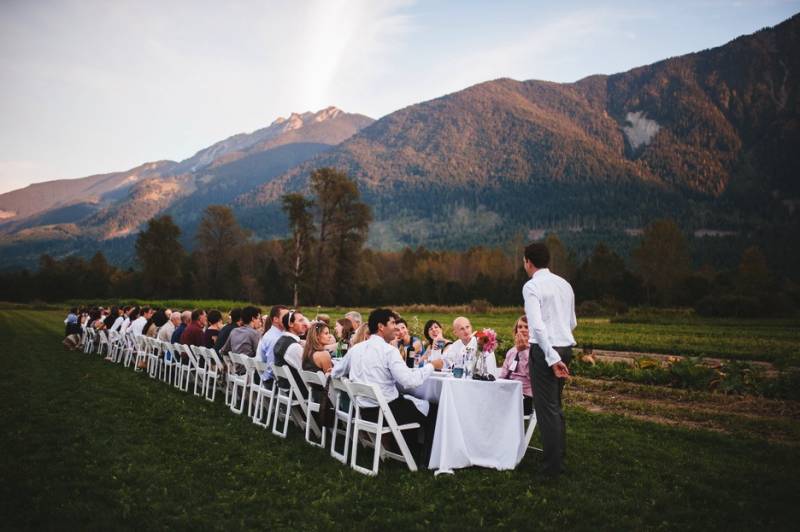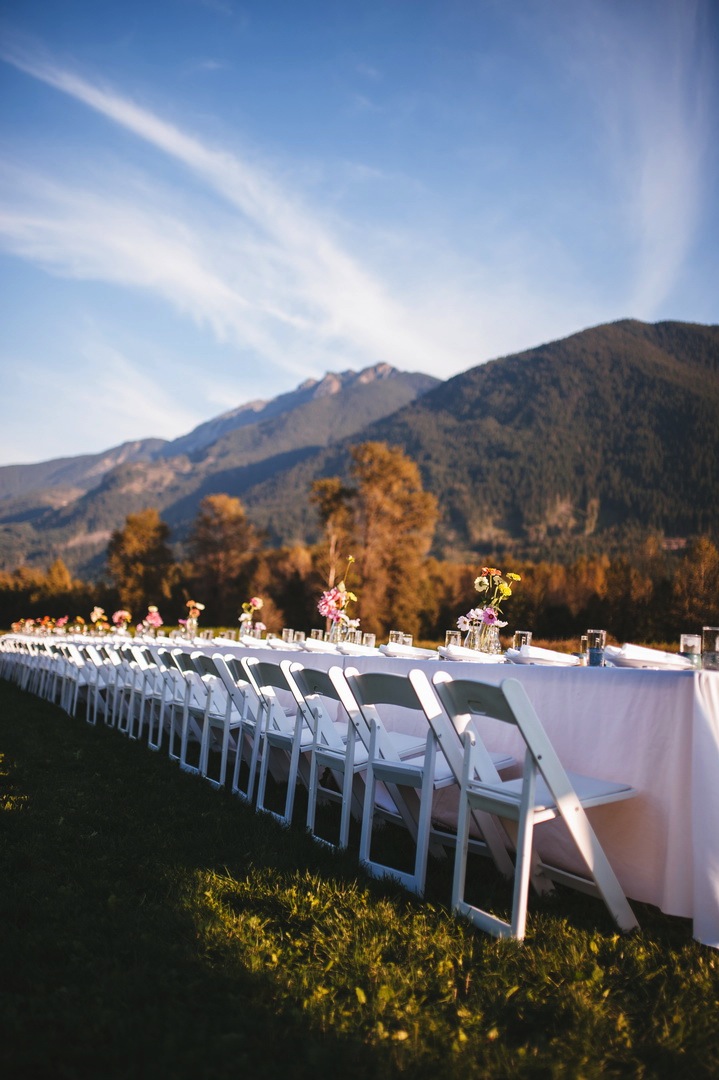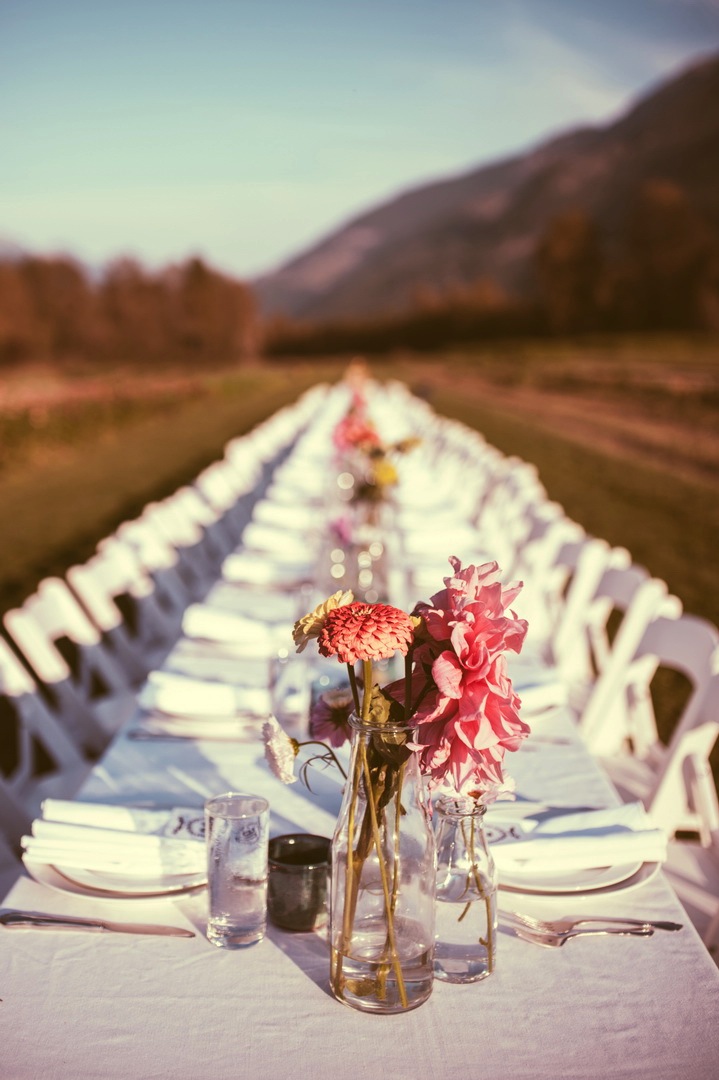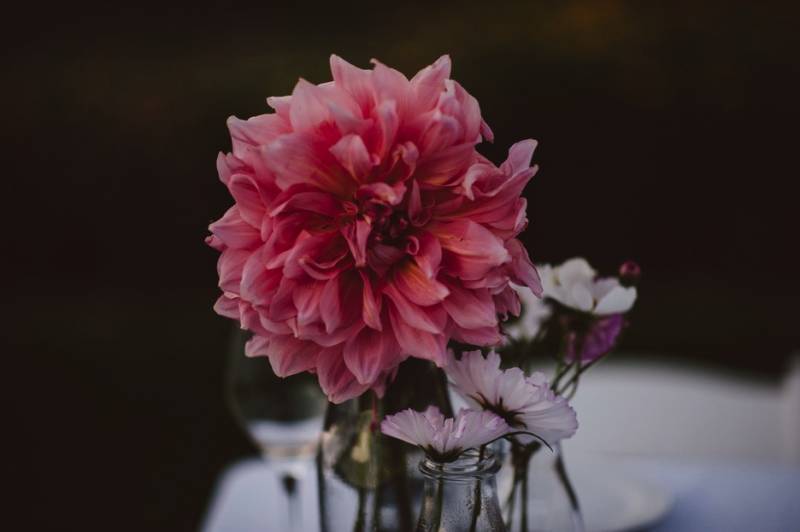 The backdrop was so beautiful I felt that we didn't need to do much in terms of decorating. However, what I did do was a labor of love, as I spent 100+ hours making individual ceramic mugs for each of our guests to drink from. I wanted our friends and family to know how happy we were to have them join us and providing something hand made seemed fitting. It's been heartwarming to have friends tell me that they now start their day with a coffee from their "wedding cup".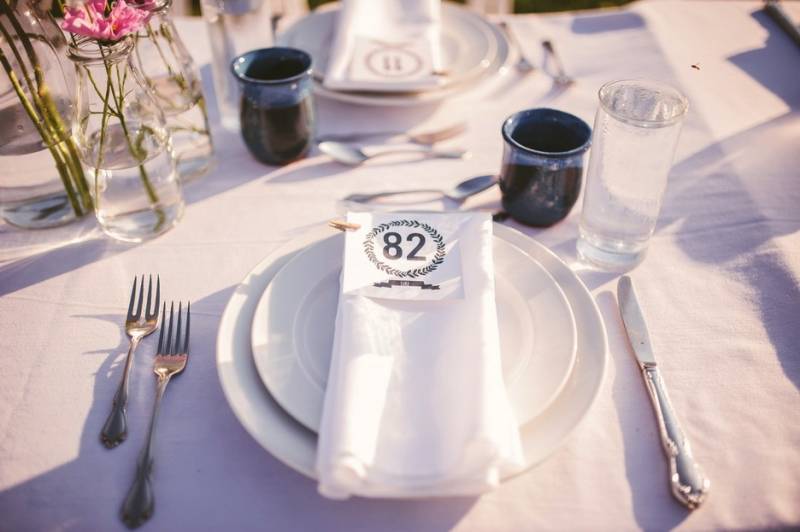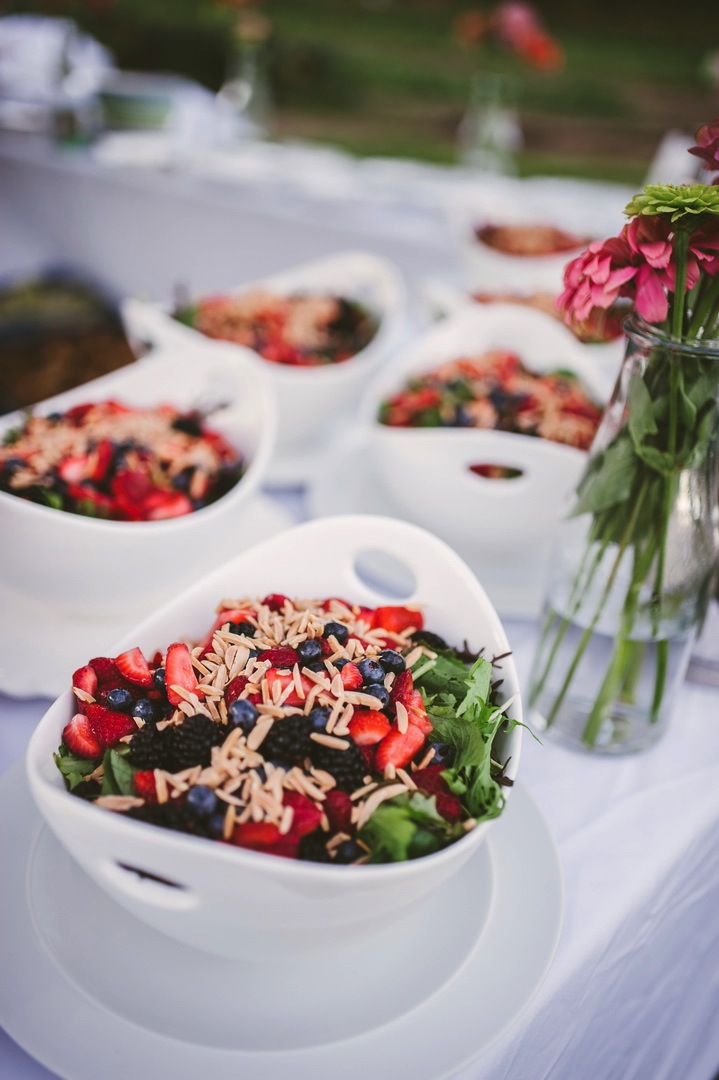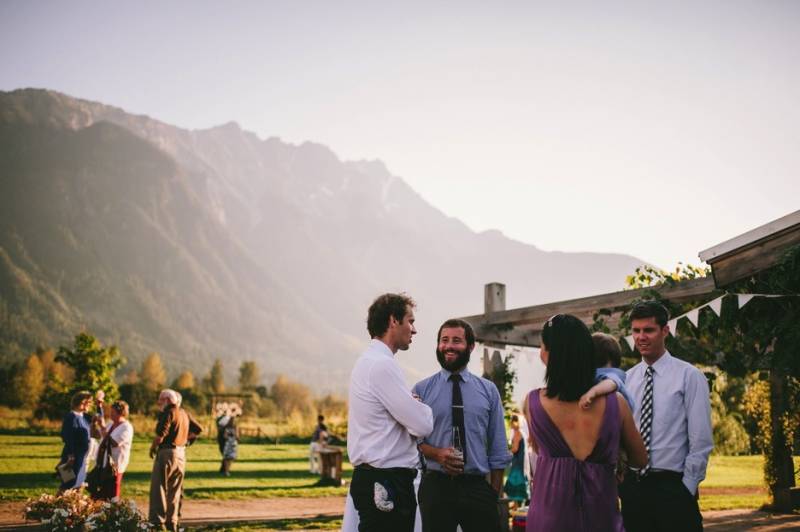 As North Arm farm is a large space, I thought it was important to have something to tie it all together, but not to overwhelm the natural beauty. Bunting was hung in the barn, off the chairs during the ceremony and by the bar - all 500 feet of which I sewed :) I also sewed photos of my husband and I, along with memorable moments with friends and family, to envelopes and then strung them along the walls of the barn, again to celebrate the great relationships we have built.