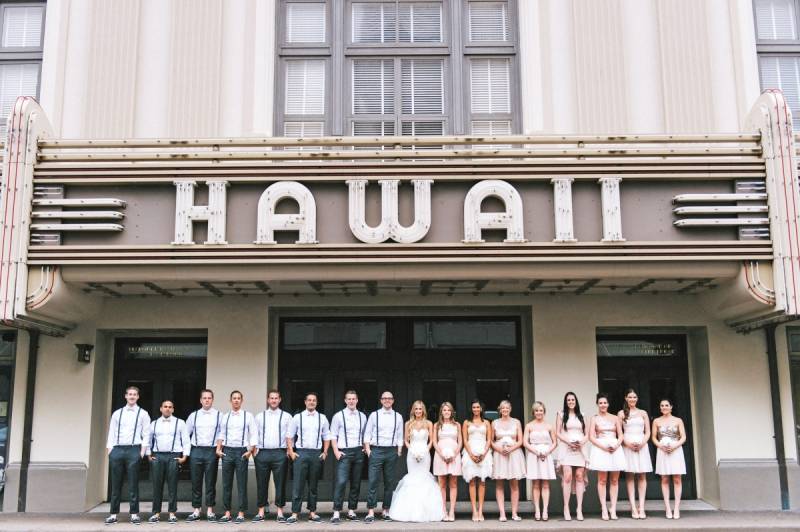 Reflecting on the morning of April 14, 2013, the couple laugh at the ease with which they approached the day. "Everyone was having so much fun," Alisa says. "There was little stress and no anxiety as we got ready with Leslie Fair doing our hair and makeup. Everyone joked that they had never seen such a relaxed group of girls!" The groom and his groomsmen stormed the Sheraton pool pre-ceremony in boxers and bow ties, providing amusement to resort onlookers who gave them a standing ovation. Their humor and playfulness kept emotions light and celebratory. The bridal party came together in the lobby of the Moana for Alisa and Brandon's iconic first look. With the ladies at the top of the grand staircase and the gentlemen looking on from below, the couple unveiled themselves for the first time. "It was one of our favorite parts of the day," recalls the groom. "Despite having our bridal party there, it felt completely private. I was just focused on her as she came down the stairs... she was so beautiful it was overwhelming." After posing for photos with Honolulu wedding photographer Christie Pham, they departed for the grand entrance.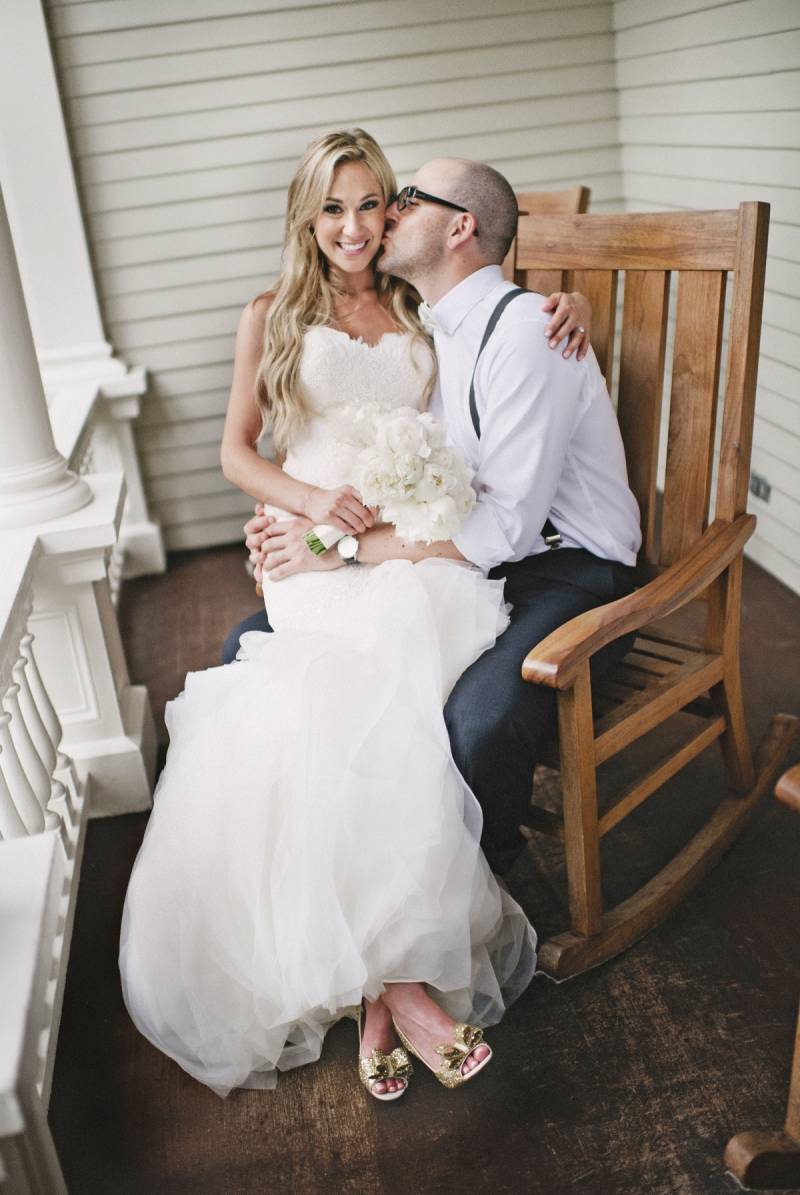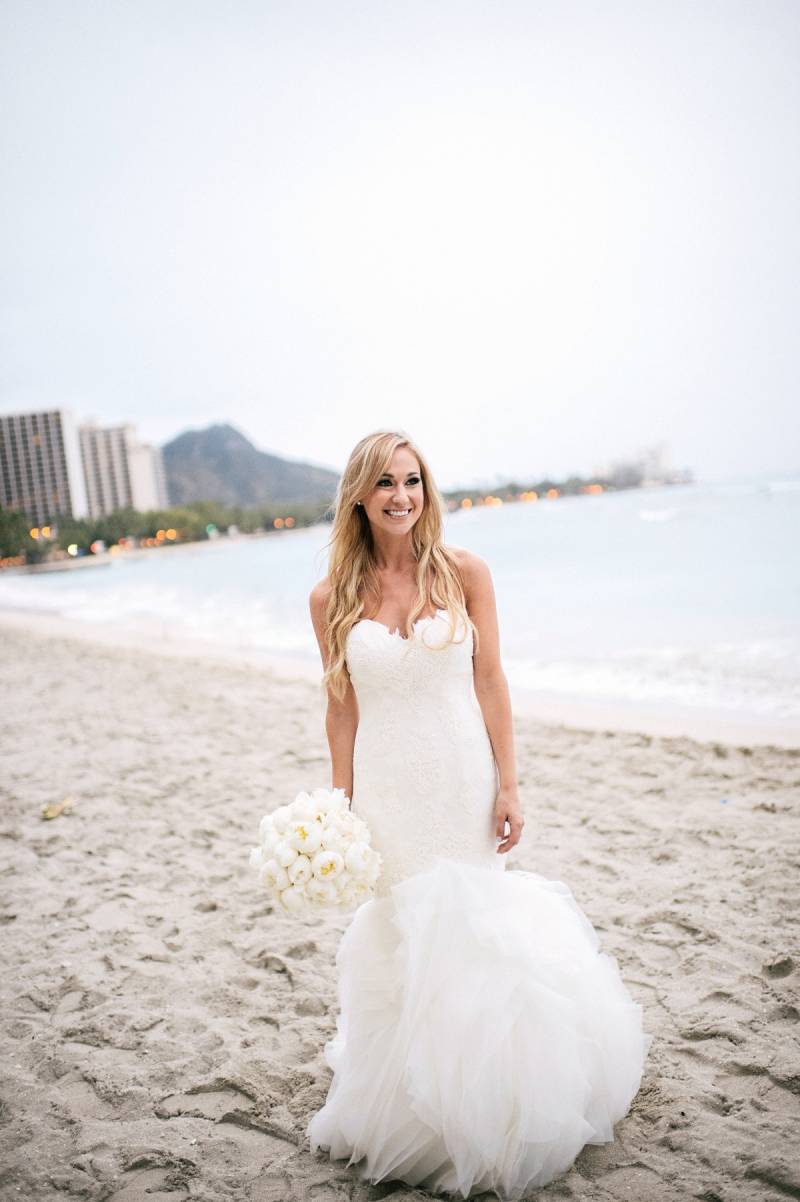 The bride walked down the aisle on the arms of her proud parents, whose emotional display was a testament to the close bond they share. The radiant beauty was a vision in tulle and lace, wearing her grandmother's diamond earrings as she met Brandon beneath a chuppah of delicate chiffon. Clad in Hugo Boss, including a white bow tie and suspenders to offset his white yarmulke, the stylish groom could not contain his joy.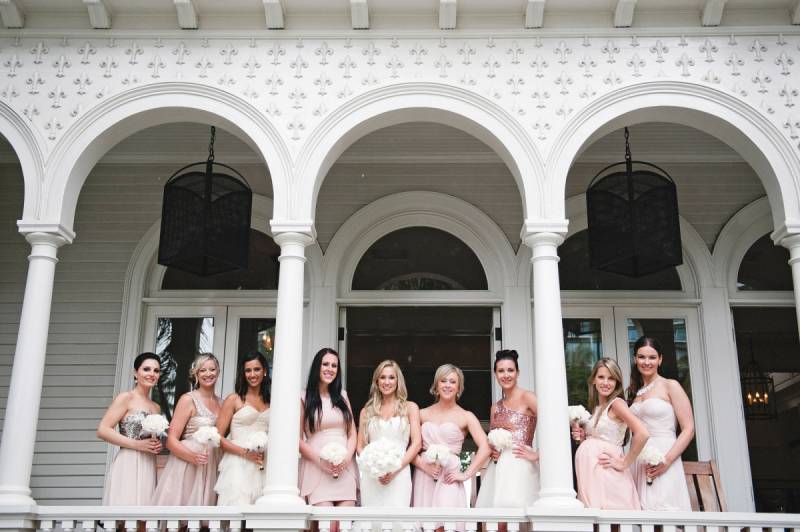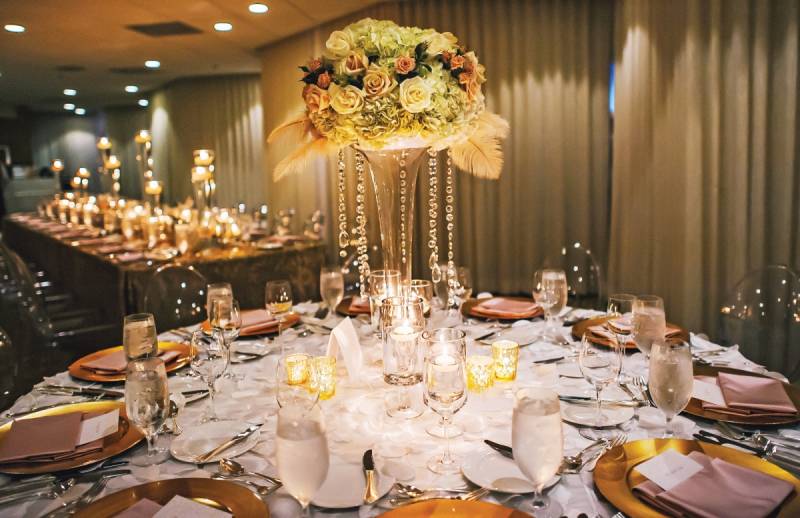 Pronounced husband and wife with a heartfelt kiss, the newlyweds snuck away for a glimpse at their wedding reception with designer Sandra Williams. "It was so spectacular to see it all come together, we both walked in and couldn't speak!" recalls Alisa. Guests soon poured in, greeted with beautiful escort cards by Bradley & Lily Fine Stationery tied to pink chocolate hearts as they took in the scene. "Our friends said they've never seen such a beautiful wedding," the bride says. After the lively horah tradition announced the newlyweds to their celebrants, a delicious meal featuring chilled carrot bisque, wine and mushroom chicken, snapper and herb vegetable ratatouille gnocchi.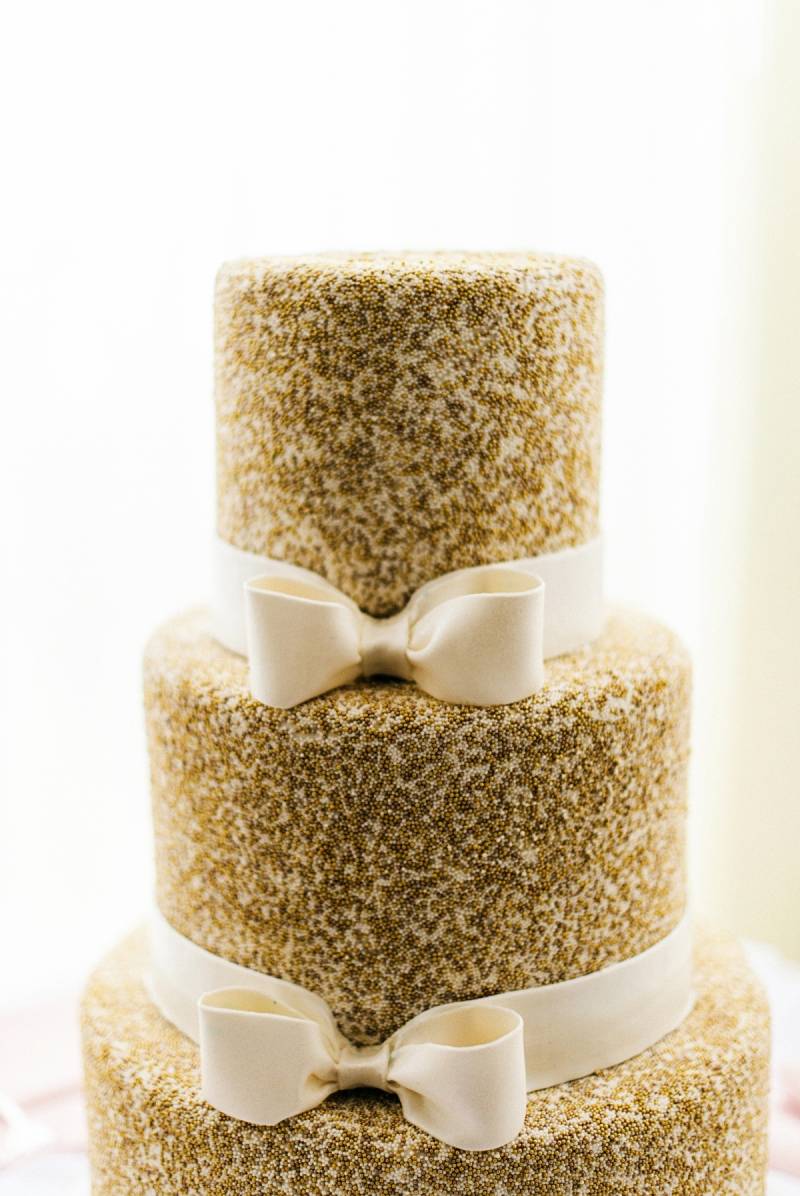 Strawberry guava and vanilla cupcakes graced the dessert table along with salted caramel and lilikoi macarons and a dazzling cake by Cakeworks appropriately adorned in gold glitter and white bows.