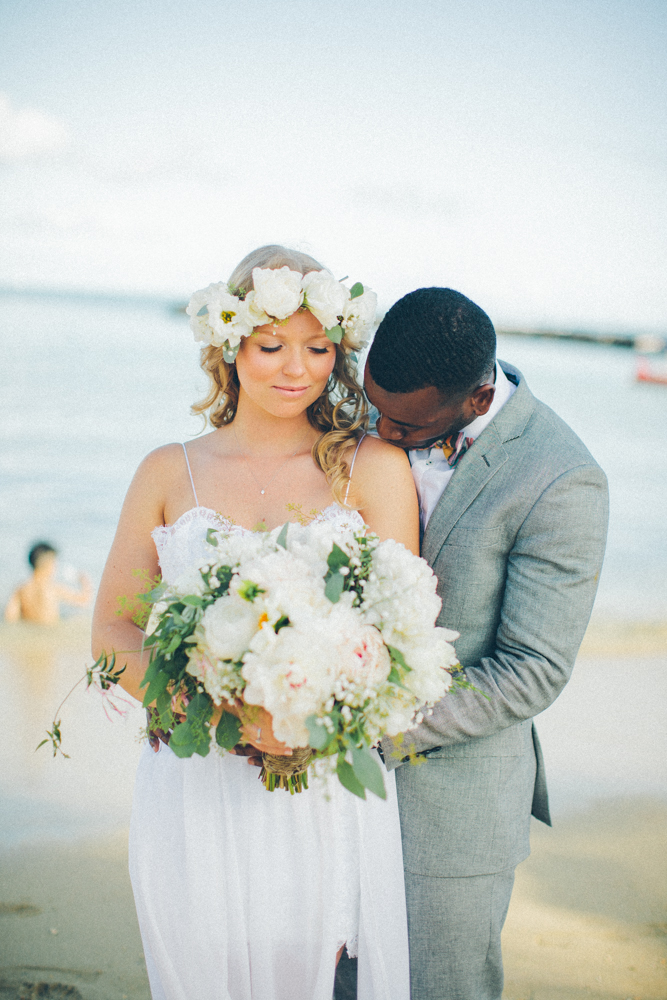 ​Washington couple Camilla and Brandon jetted to Hawaii with their best friends to elope on a yacht in the middle of the Pacific Ocean. Brandon tells us, "We have always traveled to connect with one another. Traveling takes effort. Over the last 5 years, we at times lived on separate continents, Europe and the States, All of our stories involved a destination requiring one of us to board a plane. We selected Hawaii because it was a new location and a new experience for both of us. We wanted a picturesque and memorable occasion." He cheekily adds, "And Camilla wanted a tan."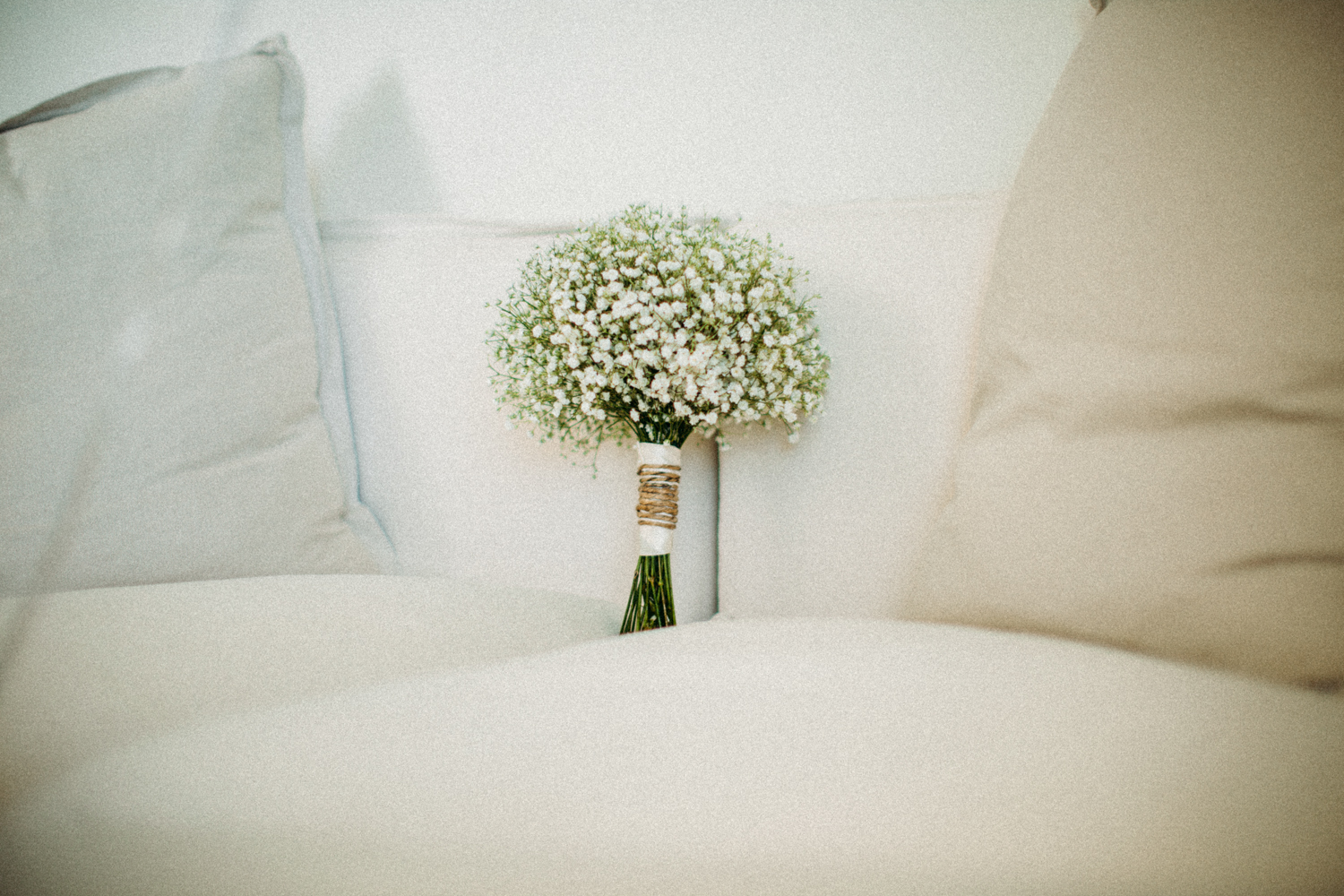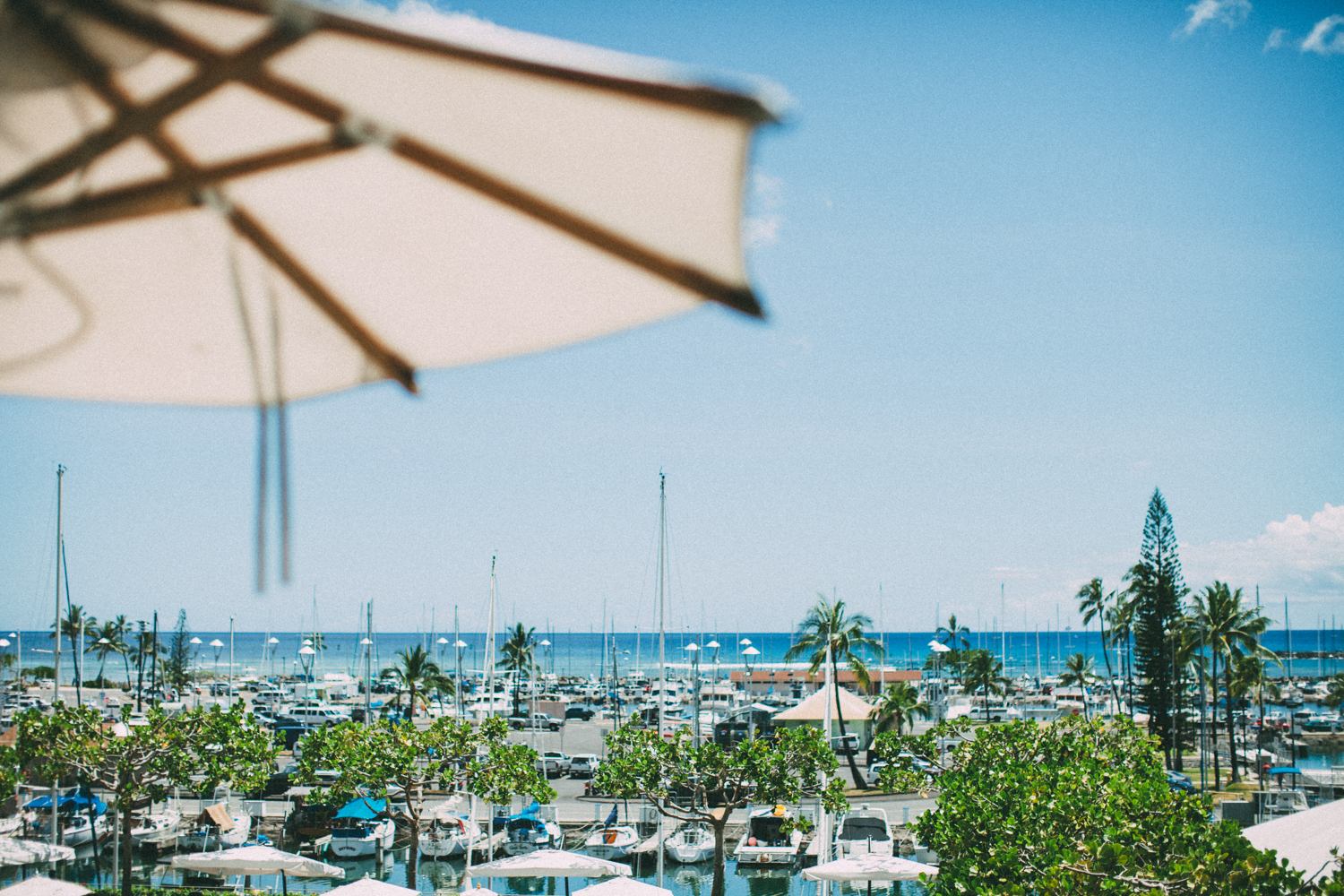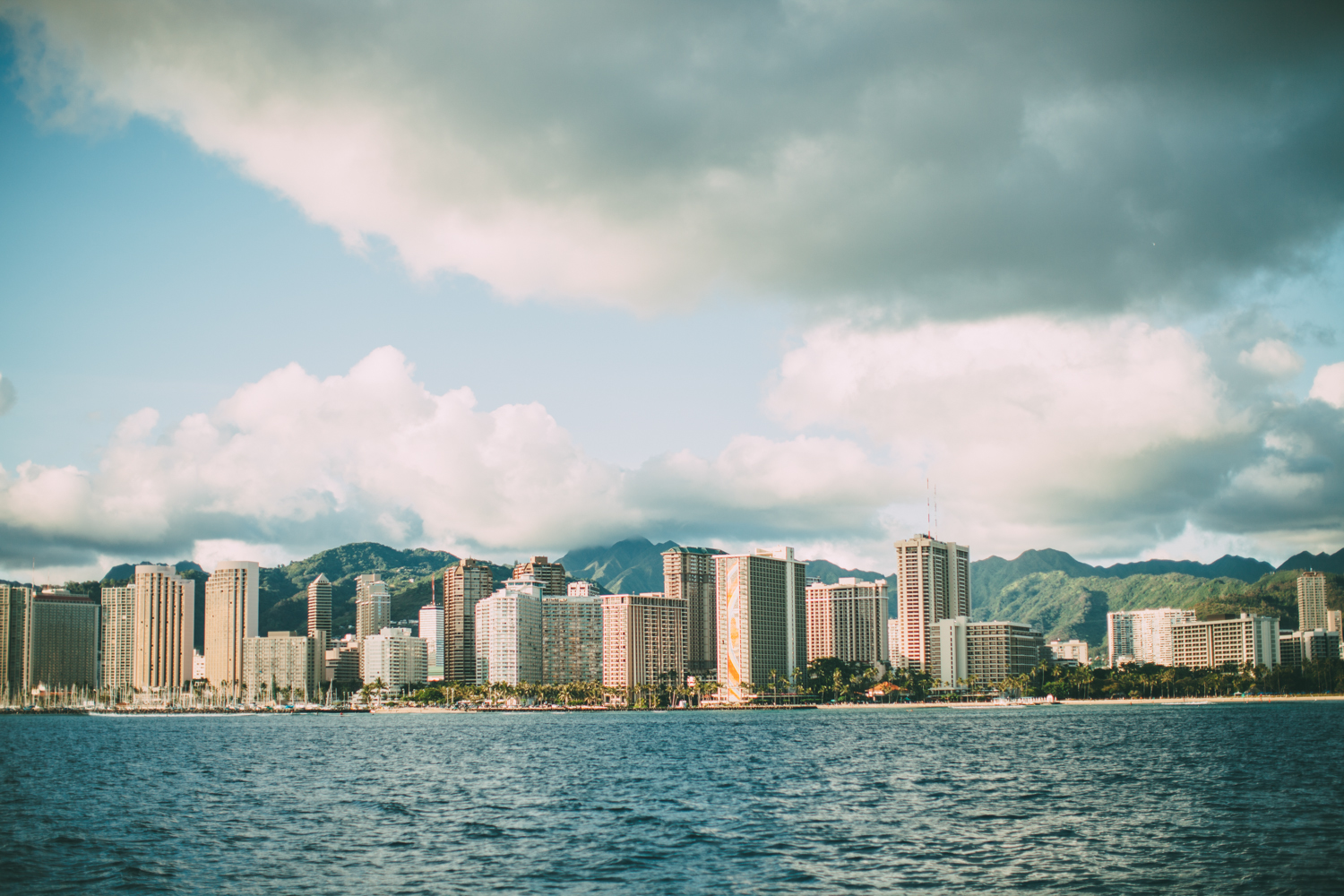 The bride says, "We both love the ocean. Brandon worked on a commercial crabbing boat off the coast of Brookings Oregon for a term in college, the ocean became a special place. After the frustration of encountering one booked venue after another Brandon suggested a yacht. We couldn't think of anything that would be more memorable, scenic, isolated and fun for a small wedding party. Affordability was also a major factor. It was more economical than most venues. It was intimate and we had a blast. Burkley Showe at Hawaii Preferred Charters made it all easy."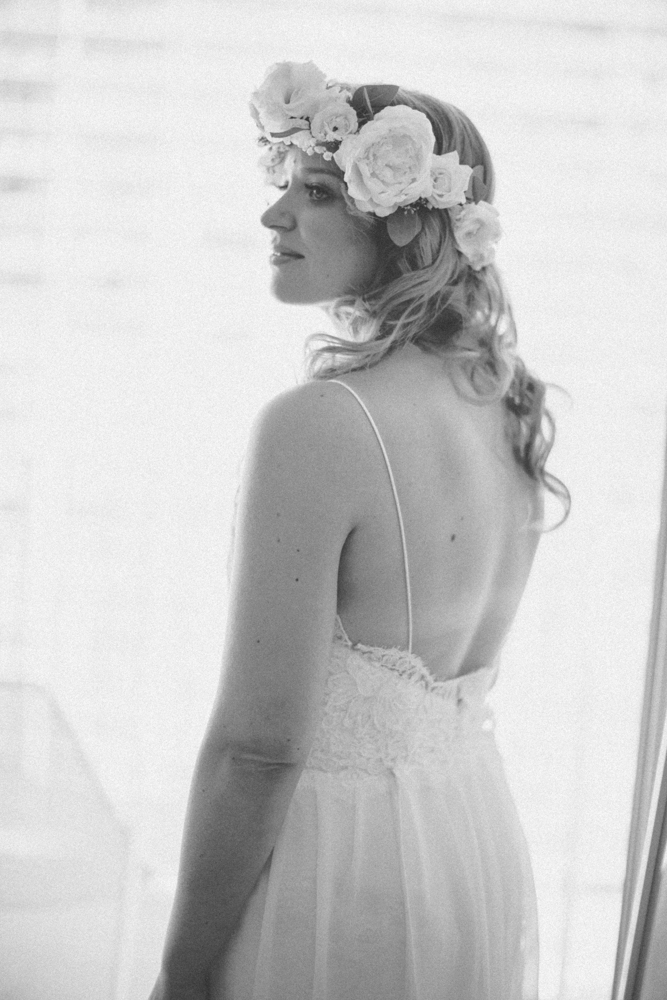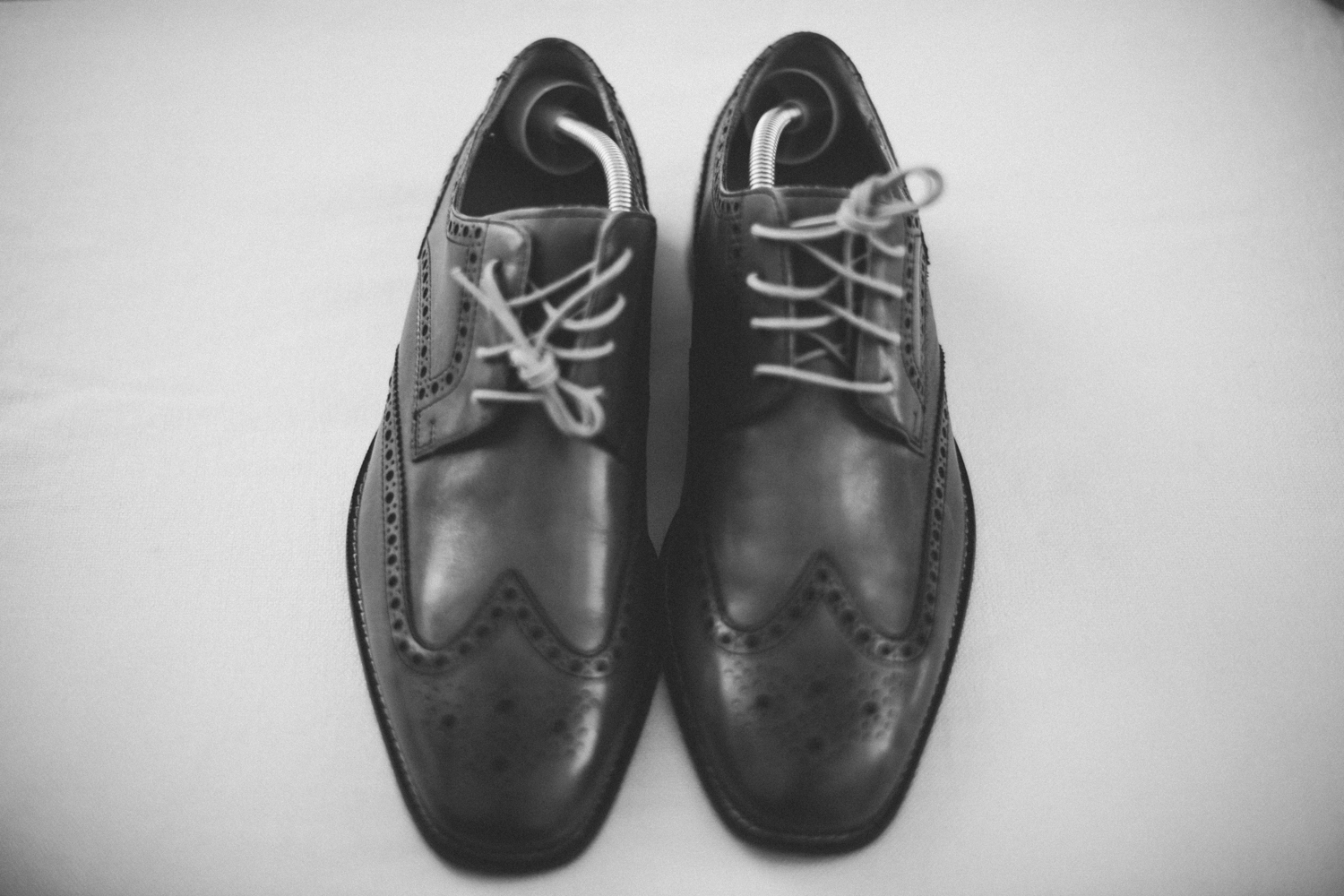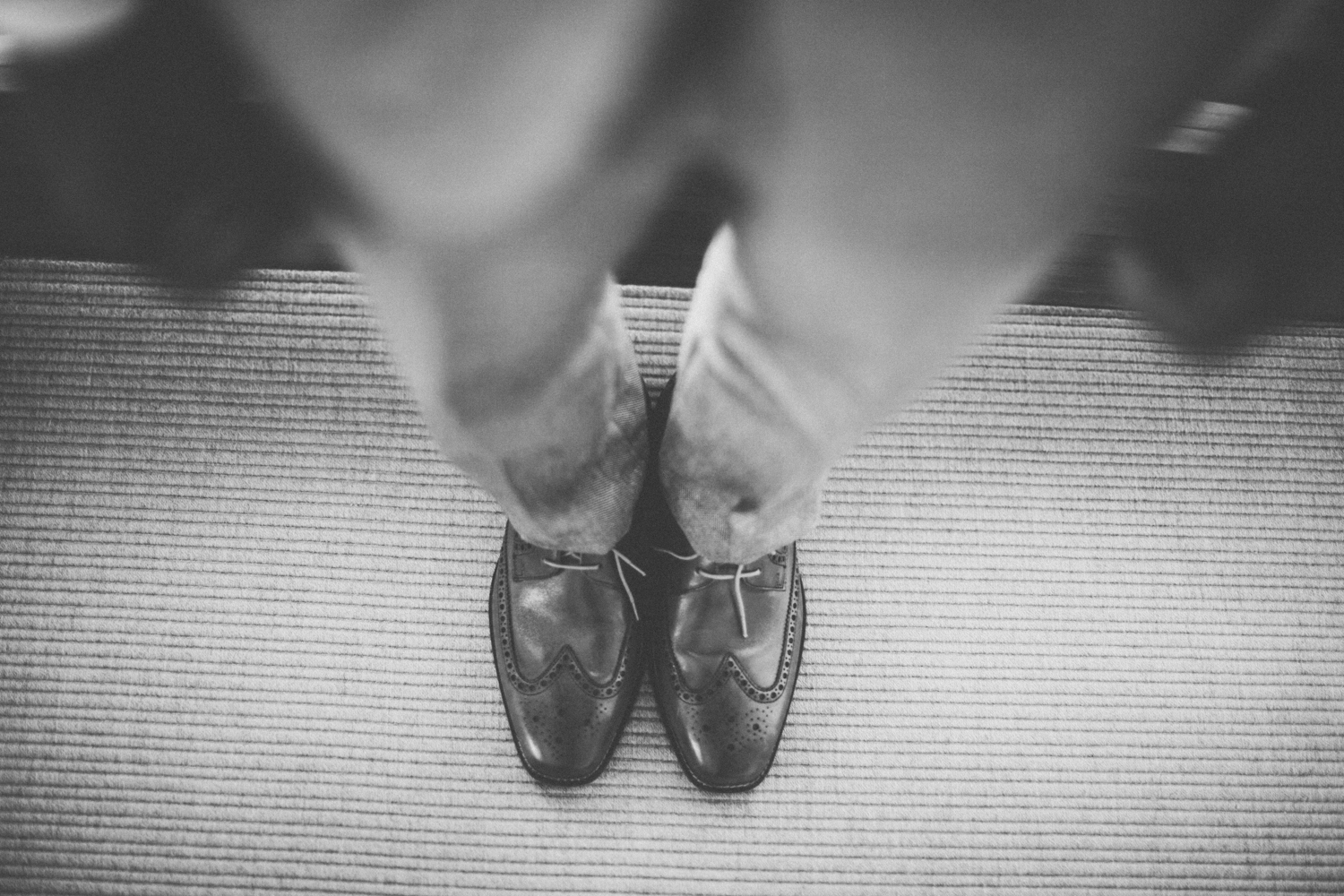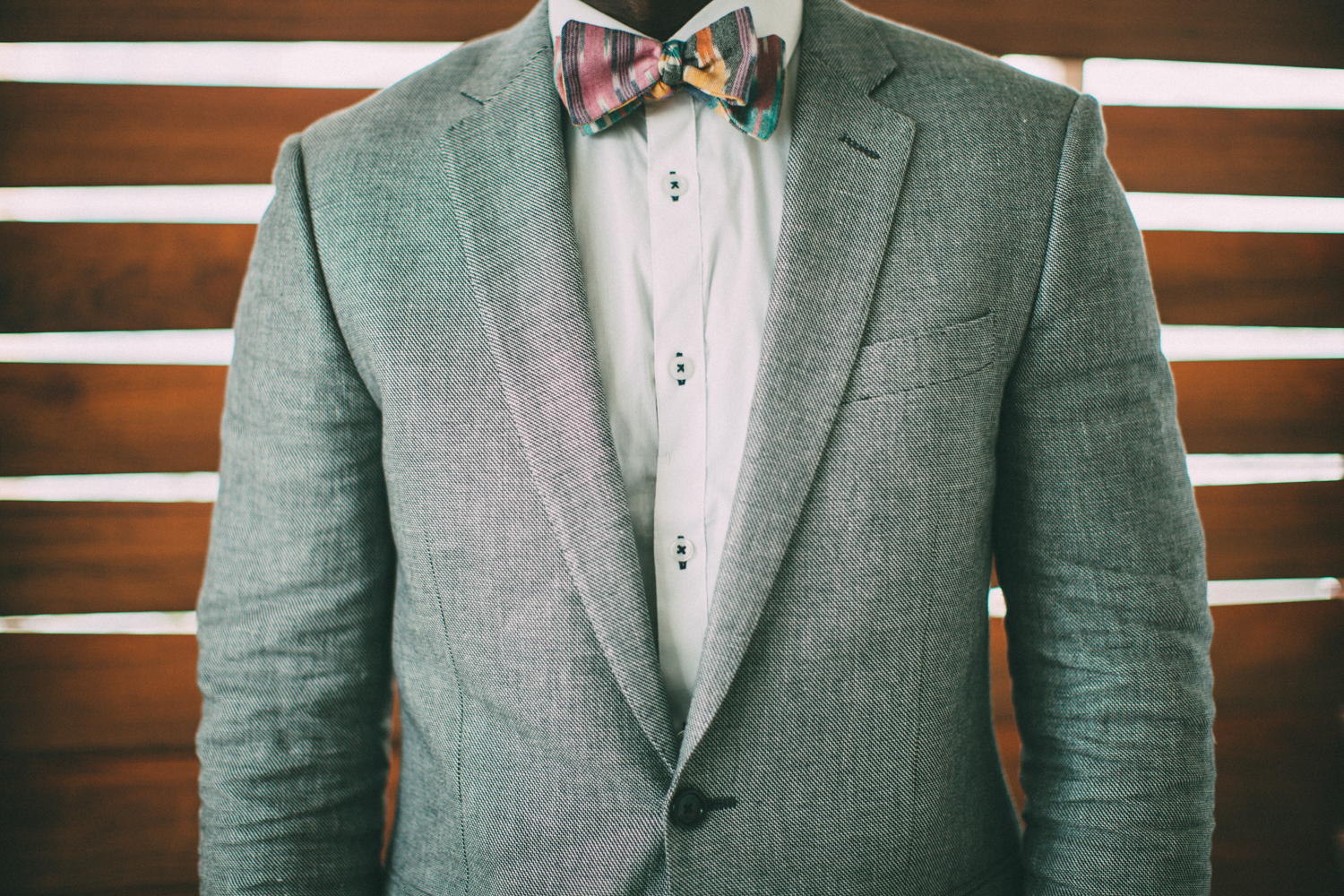 Camilla was creative and knew what she wanted. One of Camilla's closest friends and former roommate, Philippa Keller, is a graduate of Fashion Institute of Technology NY, They designed the dress. Camilla only saw the dress as a completed product and had the opportunity to try it on one day before the wedding. Not much time for alterations. Philippa is a talent, she did an amazing job. The bridesmaids were all given the freedom to coordinate their dresses together, they impressed us.
My groomsman, Brian Dekker, took me to J. Crew for suits where I found a winner. The shoes and belt are Cole Haan, found by groomsman Jonathan Riley, shirt H&M lol. The tie was found with Camilla at a San Diego farmers market, randomly, less than one week before the wedding (the ZB Savoy Bowtie Co.).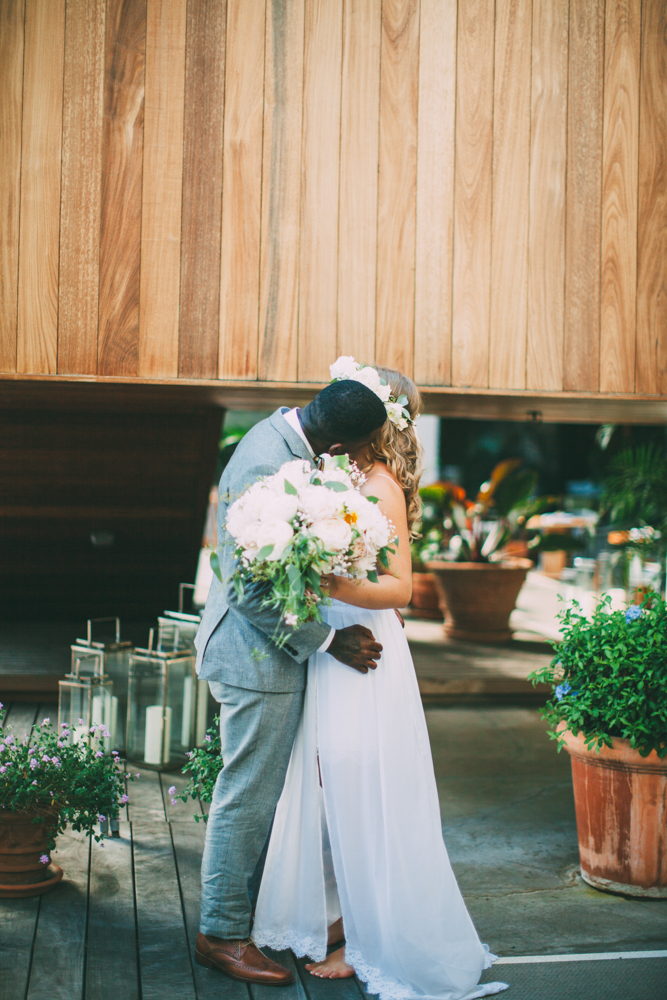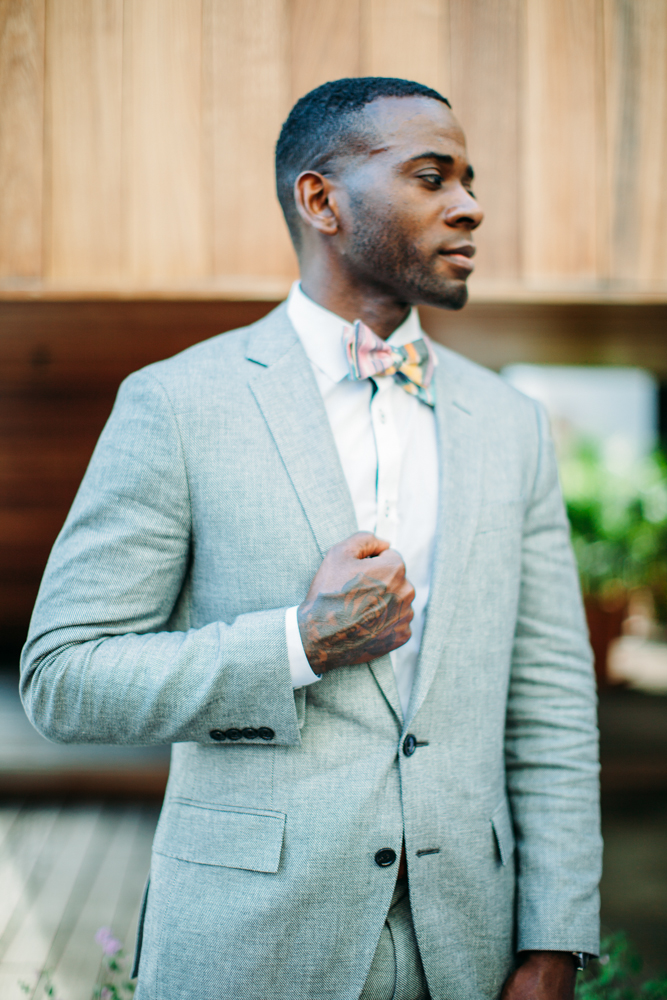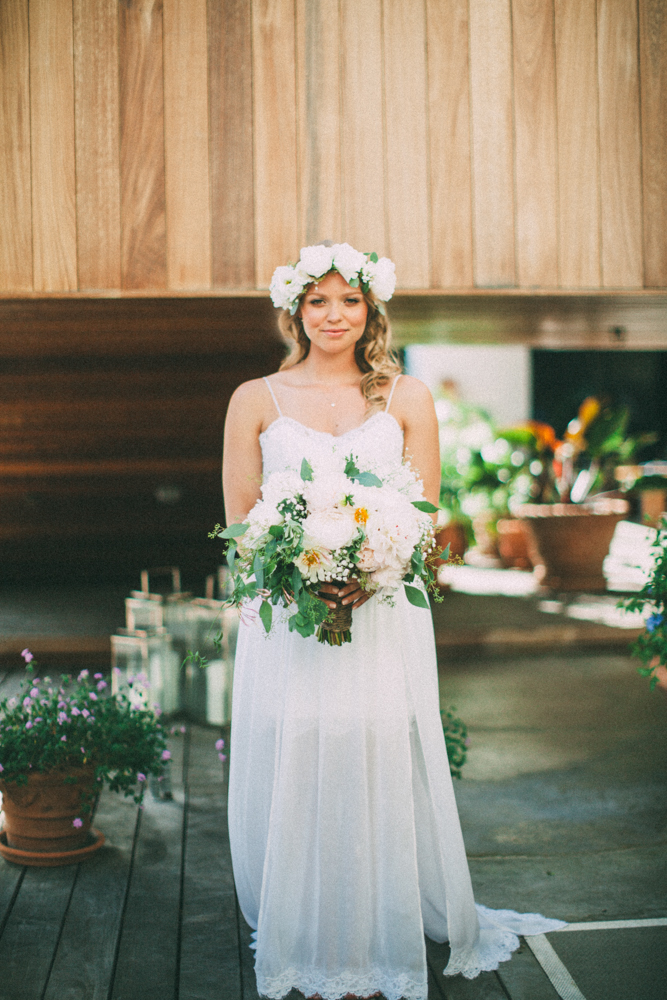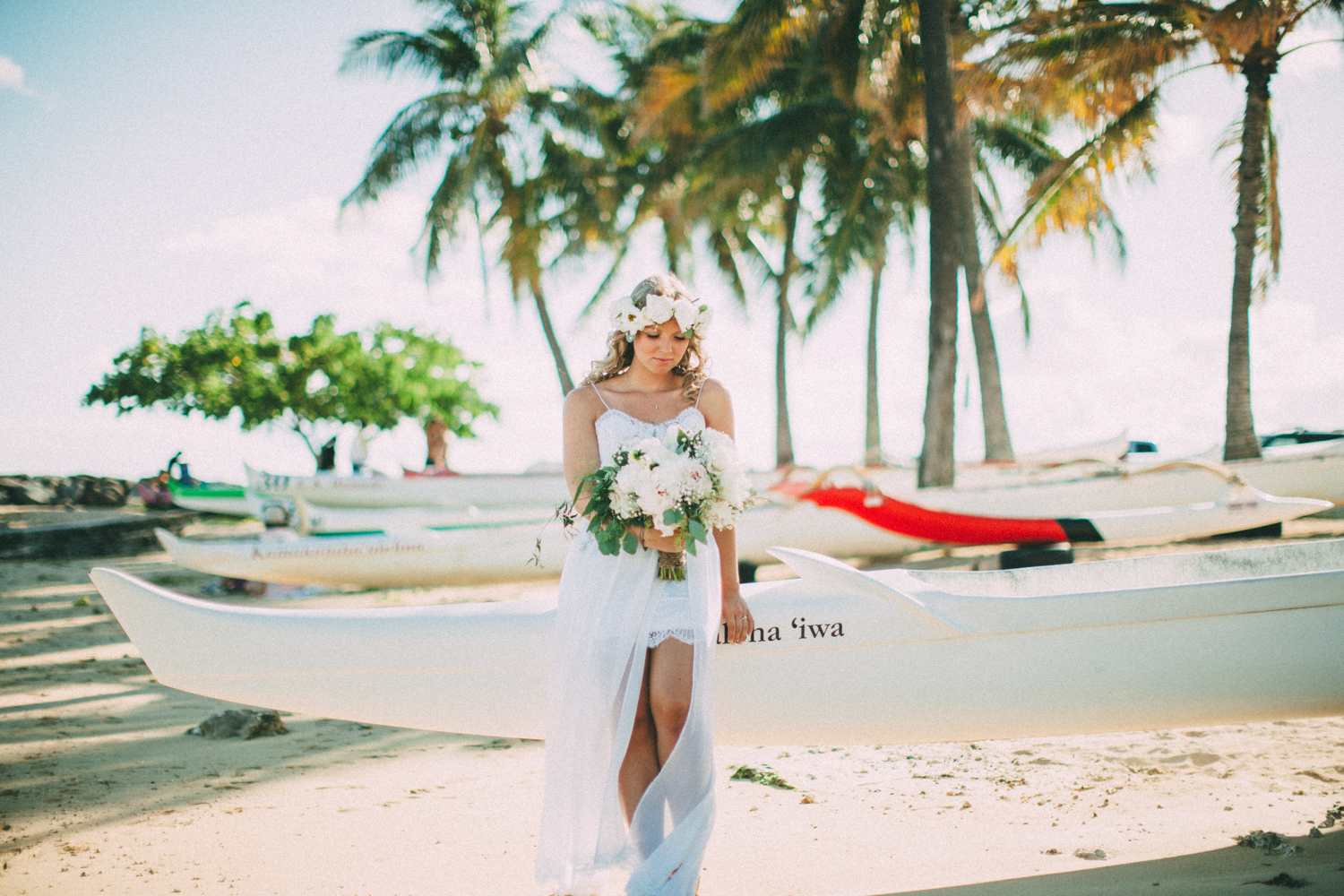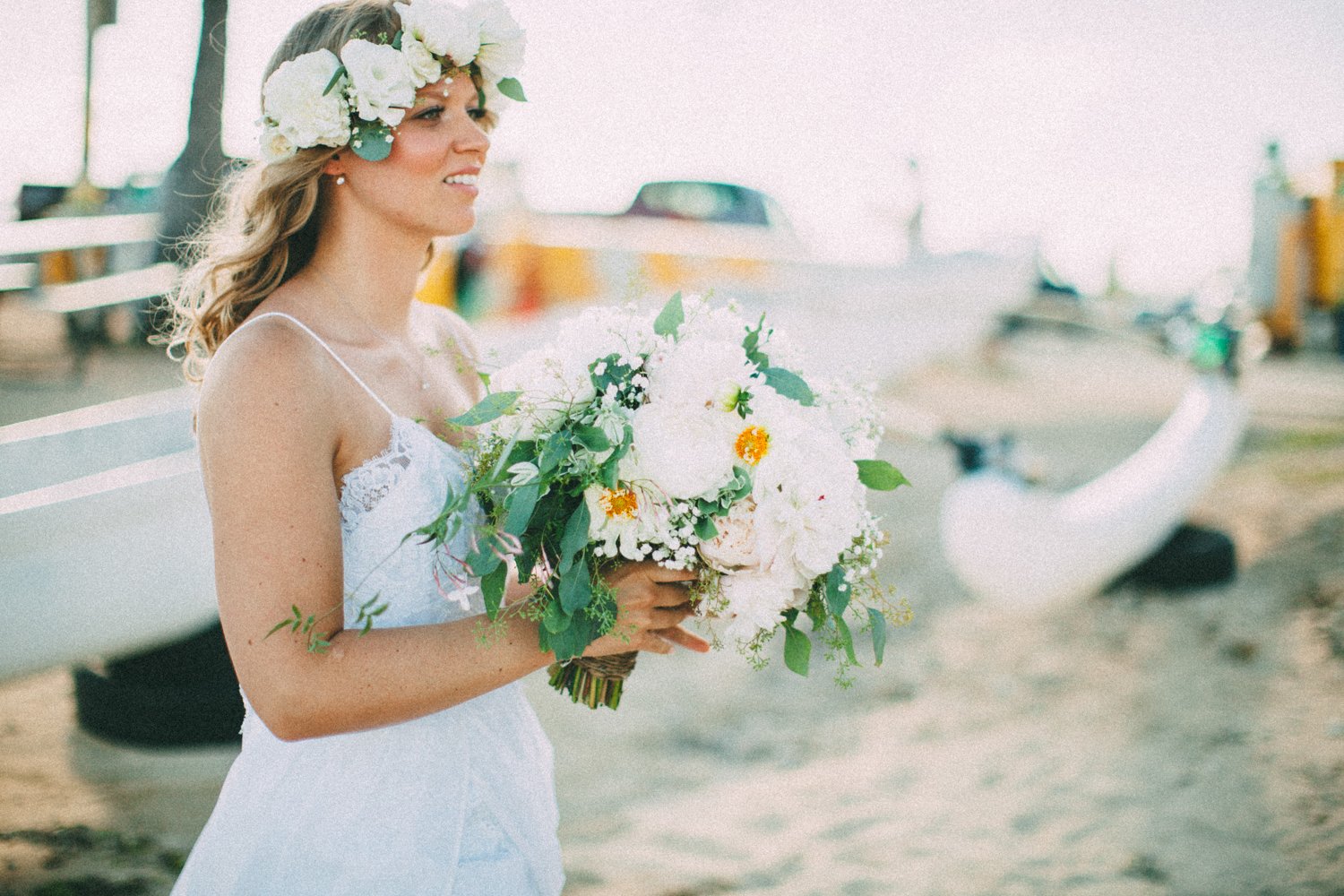 "We hoped for something timeless. An eclectic feel. Modern with a touch of bohemian. We served old-fashion cocktails as our signature drink onboard."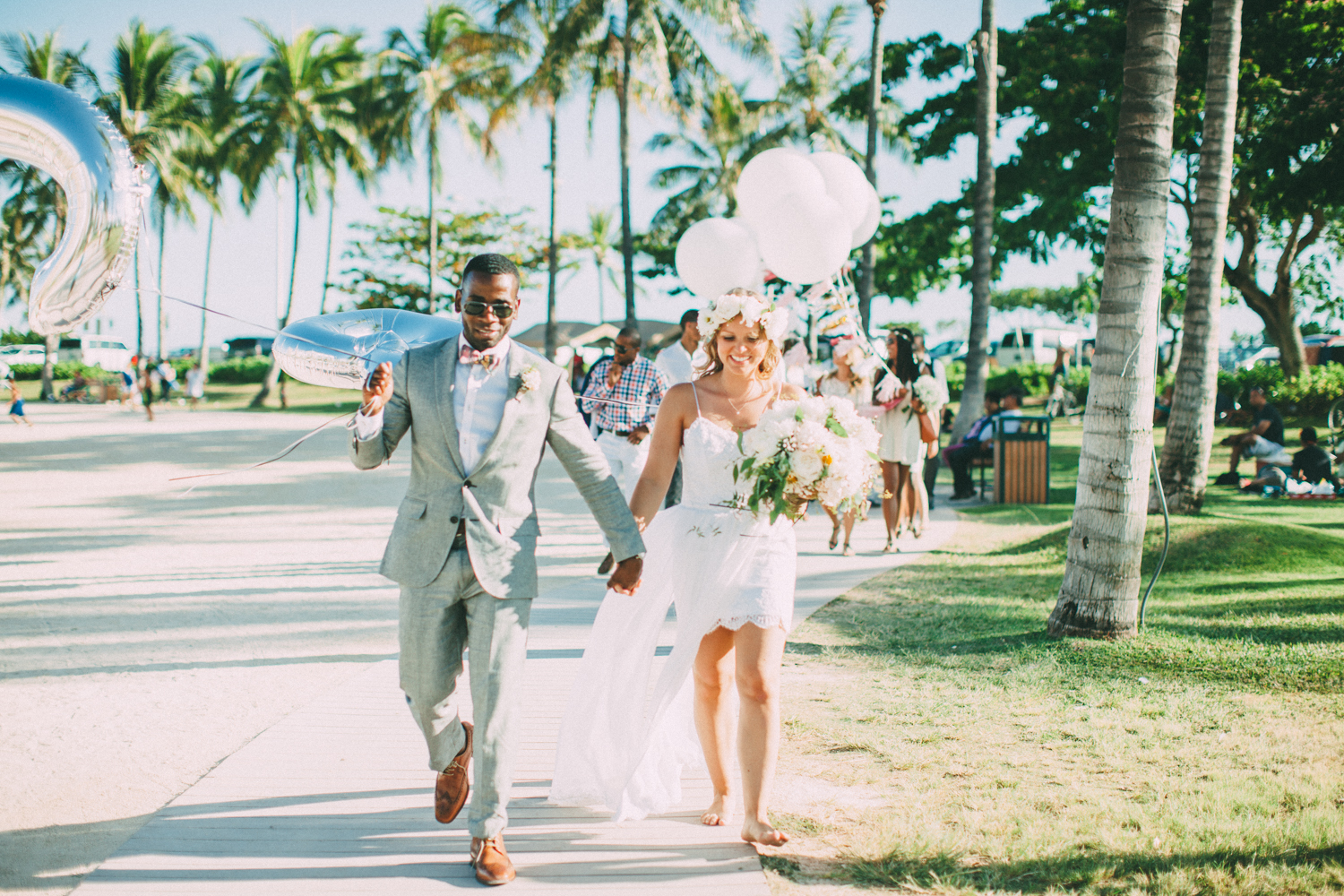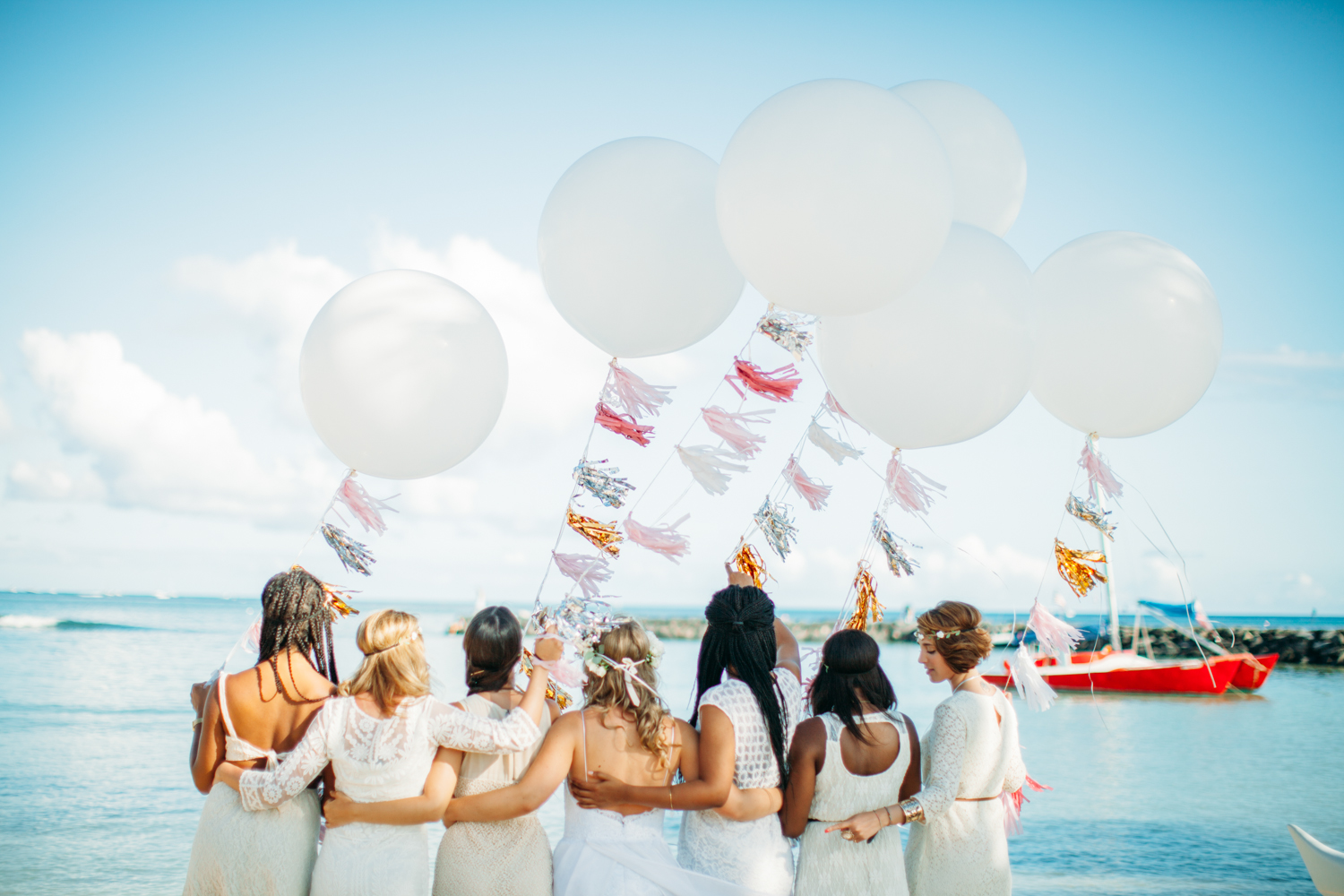 "The wedding was a success first and foremost because of the support and love of everyone who contributed," says the groom. "We kept it relatively simple. Camilla and her bridesmaids created the balloons and tassels. We were spontaneous. We saw the boat for the first time on the morning of the wedding. "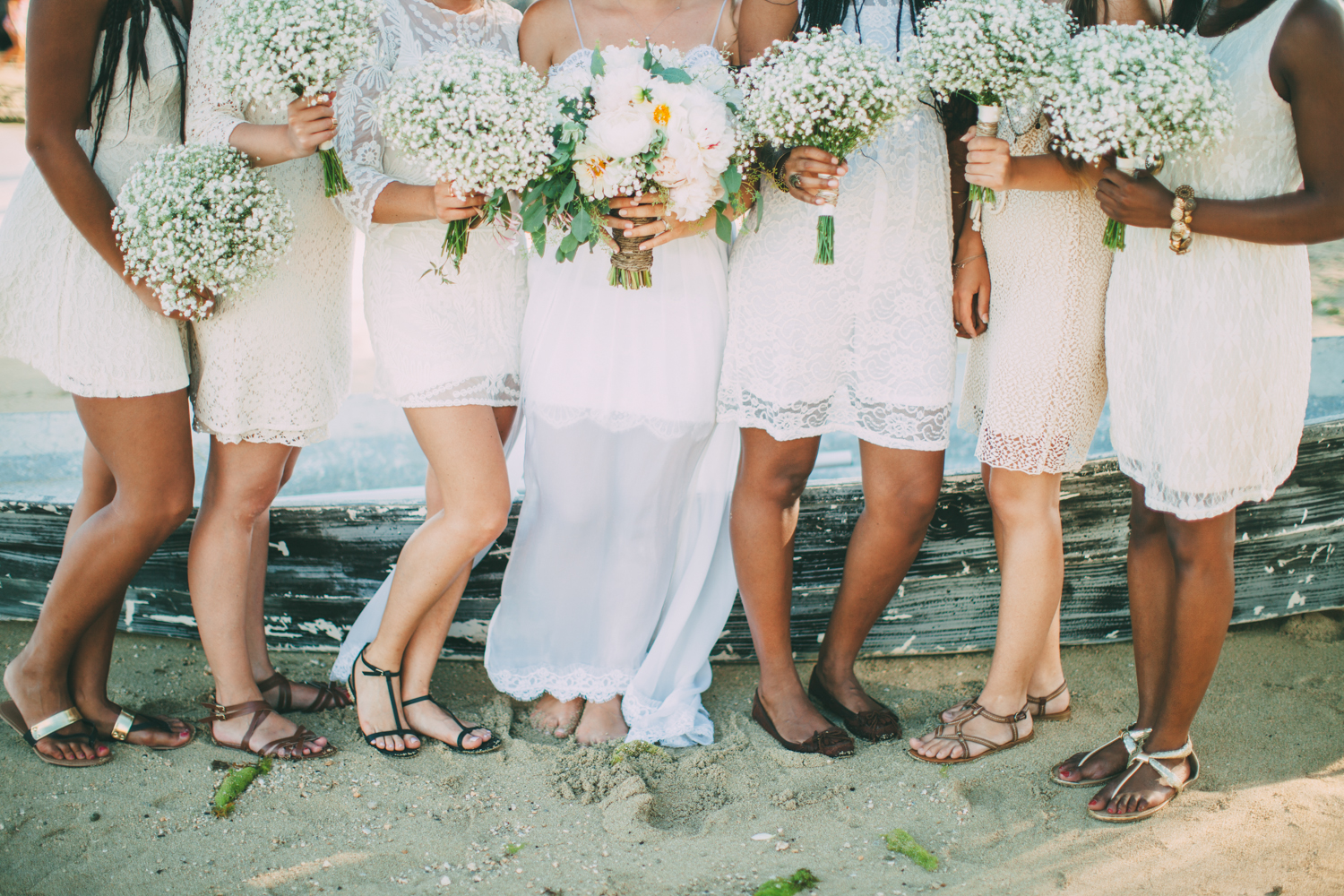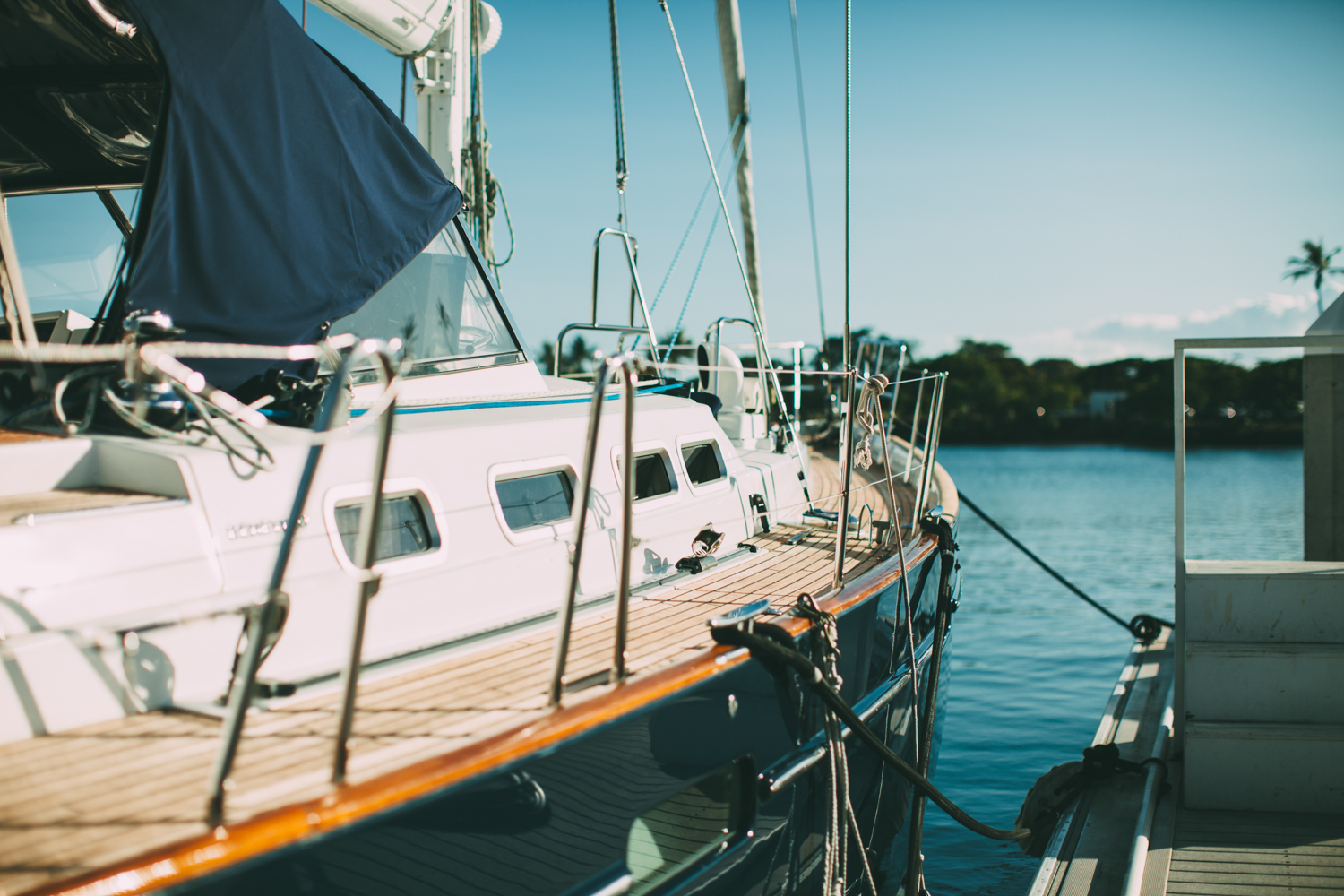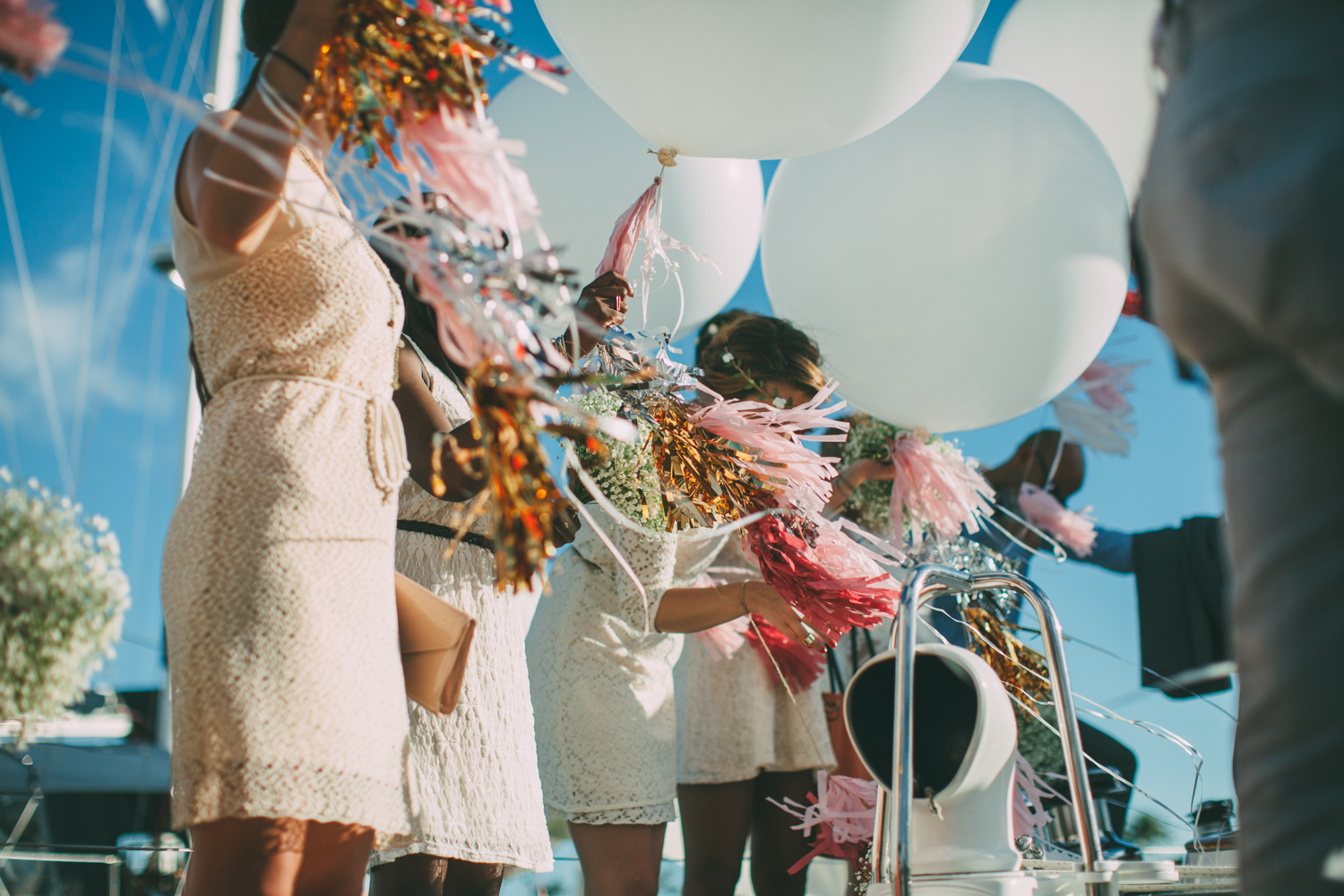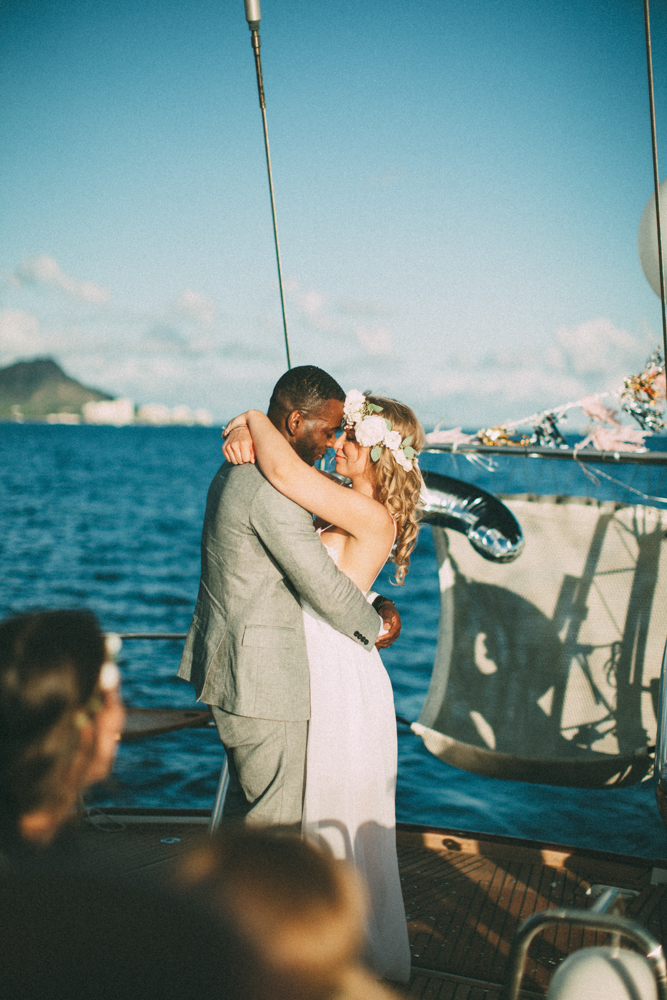 "My groomsman Damon Mosley read our vows and wrote the wedding speech, it was great. The stress was minimal. We almost missed our flower pick up the day before, we were having too much fun on the North shore and didn't realize the flower shop was all the way across the island. We cant thank everyone enough for traveling, We would love to mention everyone by name. Friends traveled from Portland, L.A, NY, Germany and Switzerland. They deserve an applause!"