On the afternoon of Amanda and Jeremy's wedding, the sky was deep blue and the temperature was at a perfect 75 degrees. The ceremony held at Sugar Beach Events on the south side of the island of Maui featured an open estate lawn with steps leading to the beach. The college sweethearts were wed amidst a light ocean breeze surrounded by their dearest loved ones.
Amanda and Jeremy's wedding was driven by celebrating the merging of their beliefs and families. As Amanda shared with us, "My husband is Jewish and I'm Catholic so we had spent nearly 6 months perfecting a ceremony and wedding atmosphere that was rooted in faith enrichment, love, and commonalities rather than differences."
The couple wanted to make sure that their wedding felt relaxed and inclusive for every single one of their guests. "Our vibe was minimal- white tablecloths and all green centerpieces with reclaimed wood accents. Guests were clad in short sleeve button downs, floral maxi dresses, and boat shoes."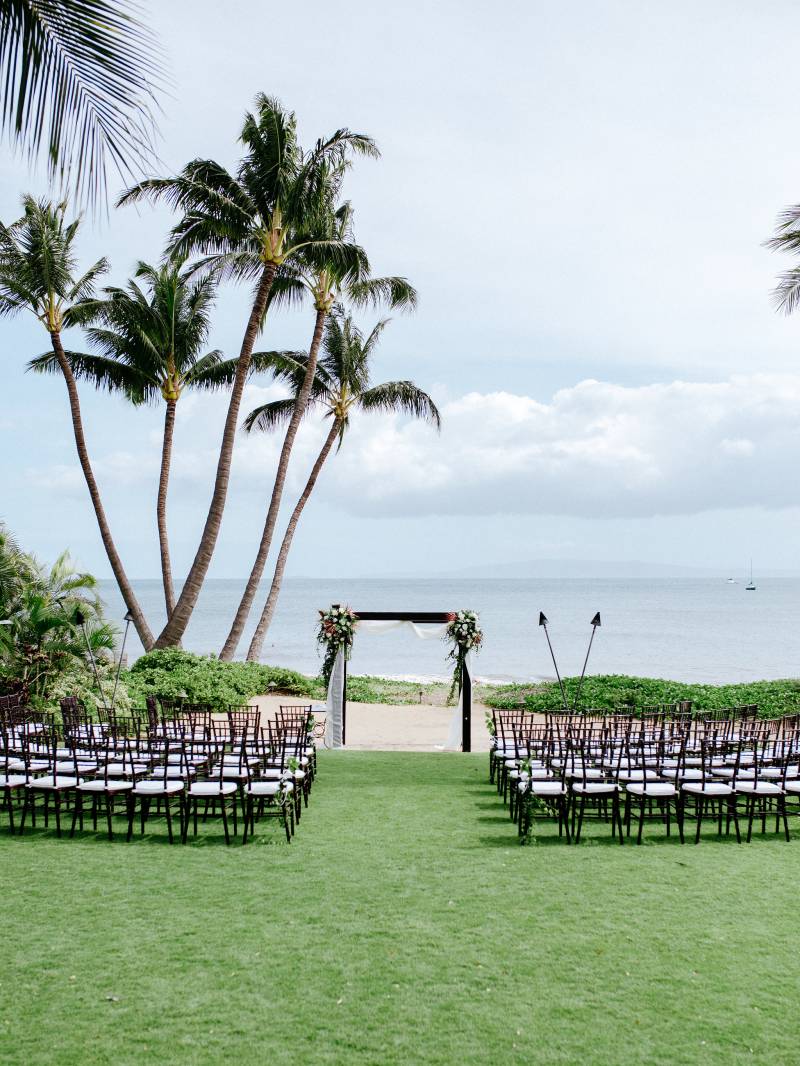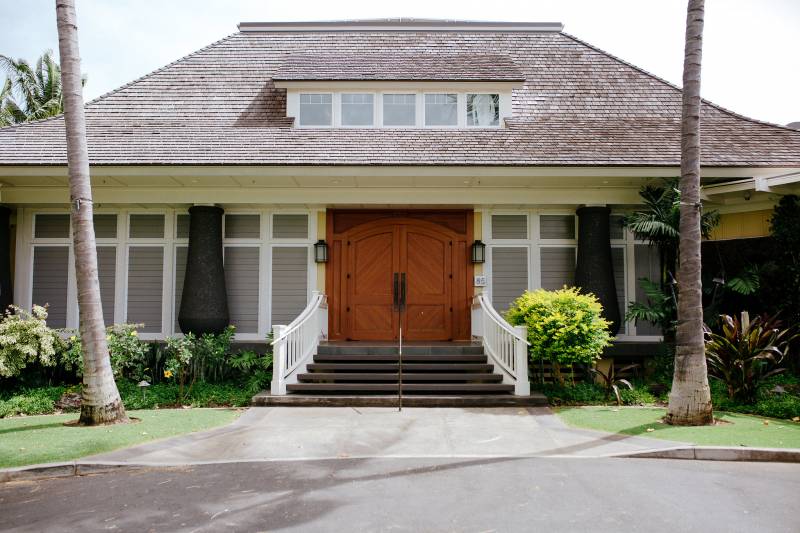 One of the bride's most impressionable moments was seeing her father's face when he looked at her before walking her down the aisle: "The music kicked in and I was standing alone in the air conditioned bridal suite left alone in my thoughts, and then realized that it was almost my queue. I peaked out the door to find my dad looking around stressed, emotional and a little lost. "Pst, over here," I said. He looked and me and took a long sigh. "You look very beautiful." When the doors of the event center dramatically opened and I took a step towards my future husband, my dad looked at me and said, "I'm going to cry; I'm going to cry." We stopped at the top of the stairs, looked at each other, smiled, and made our most important walk together.
Amanda and Jeremy were wed by the bride's uncle.
"I remember my uncle (kilt and all) uttering brilliant and heartfelt words of wisdom that were not only tools we'd take home, but words that imprinted on our guests. 'Remember to love one another when they least deserve it, because that's when they need it the most. The saying is Happy Wife Happy Life; nothing rhymes with happy husband.'"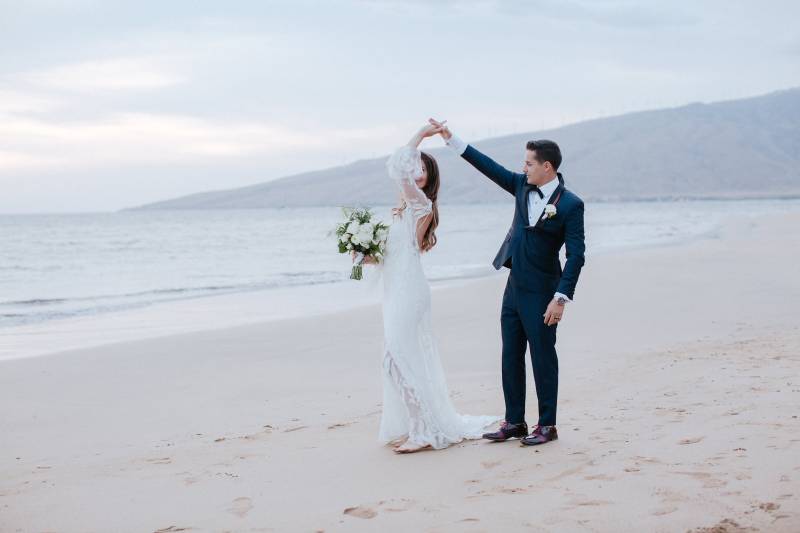 "One of the standout moments for me was my grandmother acting as our flower girl. I wanted to give her a leading role in our wedding, and her sassy, playful nature set the tone for a wedding that was very 'us'. My husband wore a navy tuxedo with burgundy shoes, and my bridesmaids wore black maxis with burgundy sandals. My dress was a Rue De Seine long sleeve lace gown with a lower back cut. It was exquisite. It was not at all what I was looking for, but it was the most 'bridal' I had ever looked and felt in my entire life. It's funny how it happens. I remember looking at a picture my sister had taken as she did with every dress I tried on. When flipping back through the pictures, I began to cry because I looked so much like a real bride. That's when I knew it was the one."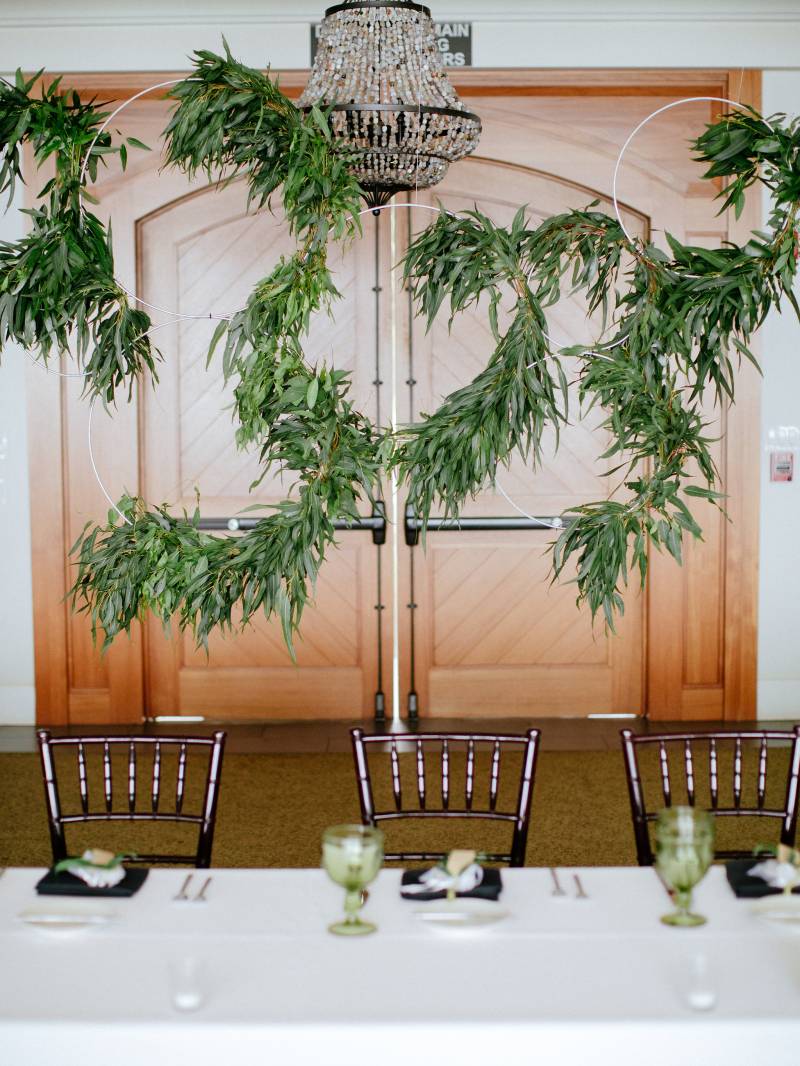 "It was an amazing day. The staff at Sugar Beach were flawless. Chris Evans was a professional magician with the camera...It was our best day ever."