Karla and Christopher planned their perfect Southern California wedding over a two year engagement. The couple took their time hand-selecting their dream wedding vendors. The bride discovered most her local vendors through following wedding accounts on Instagram. They settled on a timeless white color palette, breathtaking outdoor ceremony, and a reception overflowing with organic greenery. The couple even chose their wedding venue, The Four Seasons Santa Barbara, because it is where Chris took Karla on a date for their first year anniversary as a couple. Every detail of their wedding held a special place in their hearts! LA wedding photographer Rene Zadori captured the pure magic of the entire day from beginning to end.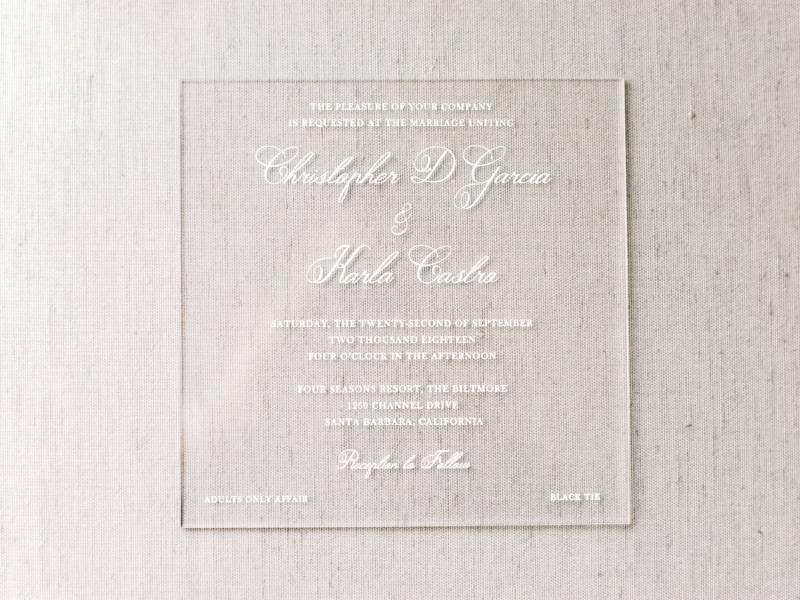 The Proposal:
"Our proposal speaks to who we are as a couple: adventure seekers. Chris picked Peru as his bar trip destination. Earlier in the year, I had embarked on a 52-Hike challenge (yes, 52 hikes to complete in one year), and Chris wanted to pick a location that would have a hike with a breathtaking view. This lead him to pick Peru and choose Huayna Picchu as the spot where he would ask me to spend the rest of our lives together.
Chris had a lock with the date engraved with a special note. The ring was hooped around the lock and Chris had the keys. Our trek to Huayna Picchu began. It was the most difficult climb any member of our group had ever experienced. Once we made it to the top, chris called me to take a picture with him. By this point, I somewhat knew something was happening, because Chris usually hates taking pictures. Still, I joined him and took the photos. Then it happened! Chris grappled me by my face and told me that he loved me, that he wanted to grow old with me, that he could not imagine traveling the world or raising a family with anyone else. And of course, I lost it. I could not stop shaking. Chris then got down on one knew and asked me if I would marry him. I said yes before he could finish. To this day, it is the most memorable day of our relationship!"
The Dress:
Karla found her gorgeous Ines Di Santo wedding dress at Love LA Bridal. At her very first appointment, she showed the stylist a few gowns that she had found through online searches. He happened to have one of the very same gowns from her photos in the showroom for her to try on. It was the very first dress she tried on, and Karla said that, "From the moment I put on the gown, my eyes lit up and I could not stop shaking! I went out to the bridal fitting area to showcase it to my closest family and friends that were in attendance and they immediately agreed that it was THE gown. Everyone, along with myself, was in complete awe! I knew right then and there that my search was over."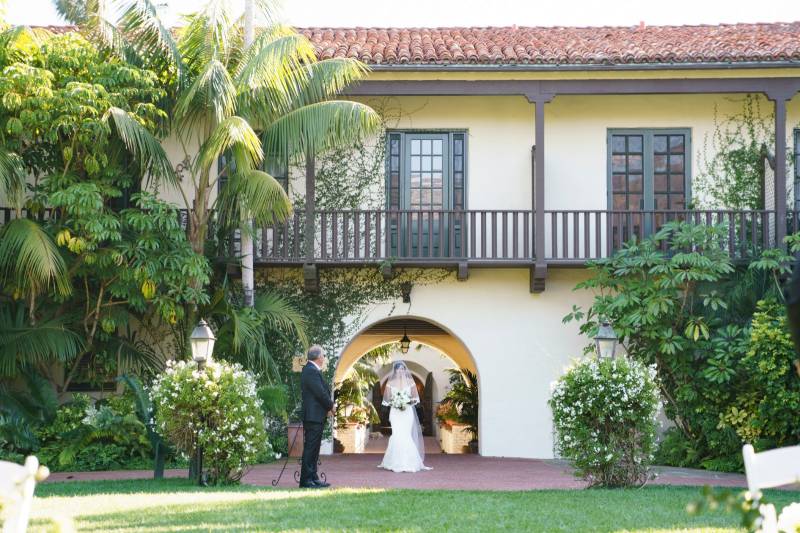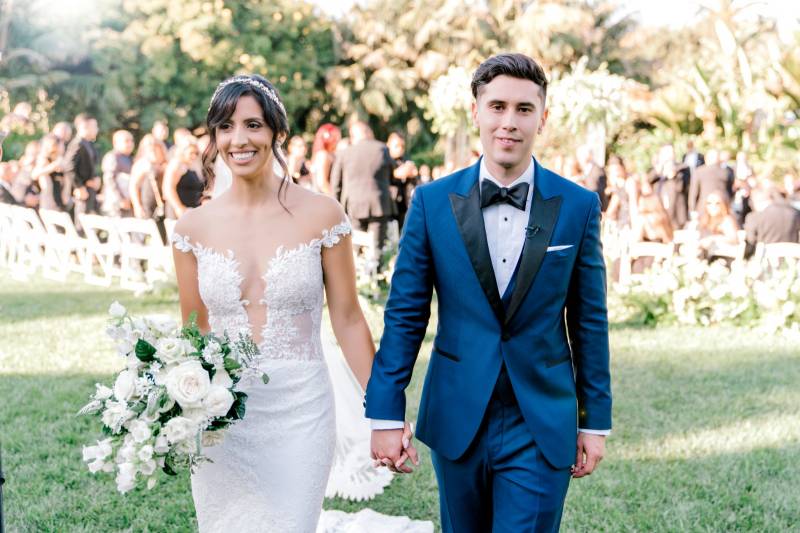 "We had many special moments throughout our wedding day, but if we had to choose one, it would be everything about the ceremony. We decided to have a secular ceremony, and doing so allowed us to add personal touches. From having my sister-in-law officiate the wedding, to my brother reciting a personal reading/poem, and having a singer and pianist play a memorable song for Chris and I made everything so unforgettable."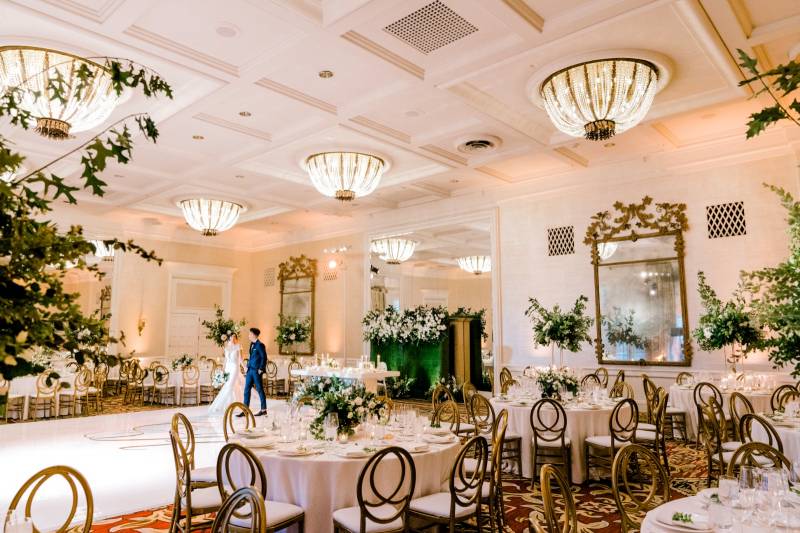 We knew from the start that we wanted a timeless, classy, and elegant reception theme. With the combination of white decor, lush greenery, and hints of gold, Camellia Floral Design and my wedding planner Donna Romaniwedding planner Donna Romani accomplished just that. They helped a lot with ironing out the details, but of course, Pinterest and Rene's Instagram account helped influence the final process."